Don't Worry Darling finally gets a trailer and release date
Here's everything we know about the Harry Styles and Florence Pugh-starring psycho-thriller
|
13 September 2021, 4:30pm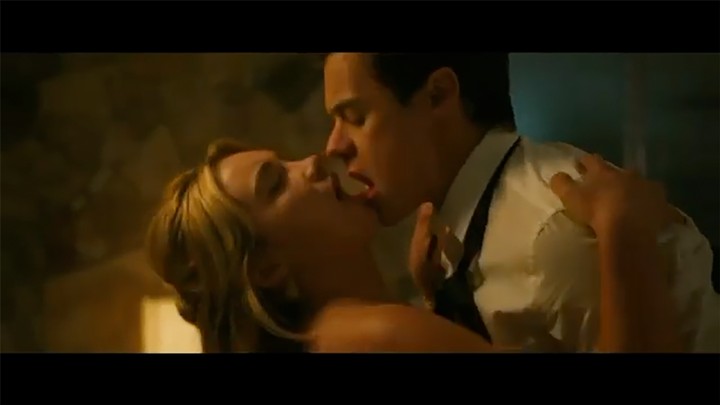 Instagram
After what feels like a half-decade of waiting (that was, in reality, about a year and a half), we finally have a teaser trailer and release date for Harry Styles and Florence Pugh's Don't Worry Darling: the psycho-thriller directed by Olivia Wilde about a spiralling housewife and her cunning husband set in 1950s California.
Announced today, in the form of a sneaky, 10 second clip uploaded to Instagram by Olivia (who last made waves with Booksmart), it's our best look yet at what could be both Harry and Florence's Oscar-gunning new roles. Here's a quick rundown of everything you need to know.
What's it about?
So Don't Worry, Darling has been doing the rounds in Hollywood since late last year. Though we haven't read the script (the original is, apparently, out there on the internet somewhere), the gist is that it's about a 1950s housewife living a run-of-the-mill, somewhat depressing suburban life in California. Stuck in a cycle of mundanity, everything is broken when the facade of her existence starts to crack, unveiling terrifying truths underneath. The original script, written by the Van Dyke Brothers, gained praise as part of the famous screenwriting Blacklist in 2019, a hotbed for new, unproduced projects. But it's since had a partial rewrite, courtesy of Booksmart's Katie Silberman — a move to make women an integral part of the production process.
Who does Harry play?
In the film, Harry plays Jack, the husband of the lead character. In the original script, he's supposedly framed as something of a slight chauvinist, and is present in the film from start to finish. Quite how he'll manifest in the new script is still to be seen.
Who else is involved?
The film's original script, as we mentioned, was written by Carey and Shane Van Dyke, who came up with the concept for the film in the first place. But as the project has progressed, more people have come on board. New Line Cinema, who are set to fund the project, have brought a majority woman team on board. Olivia Wilde will, of course, direct the film in her first project since Booksmart. Catherine Hardwicke, known for directing Thirteen and Twilight, will be the film's executive producer. On the cast side, Harry will be joined by Florence Pugh, who will play the lead, while Dakota Johnson and Olivia herself will both have supporting roles. Chris Pine is set to play a cult leader who lives in the same town.
When does it come out?
Shot in 2020, the movie has been in the editing stages for several months now. But with cinema releases in flux, and us being deep into this round of awards season already, it's no surprise that Don't Worry Darling has been slated for release on 23 September 2022. That doesn't mean we won't catch a glimpse of it before then: it's likely the film will premiere at a festival like Venice Film Festival or Cannes, if they have high hopes for the hype riding throughout the summer. Nevertheless,
And is there a Don't Worry Darling trailer?
Yes there is! Catch the first 10 seconds of footage below.