Inside the best cult vintage stores: Zen Source Clothing
Available by-appointment only, ZSC can be found somewhere between Tokyo's Harajuku and Shinjuku districts.
Often just unmarked doors with buzzers off the street, with hundreds of thousands of different pieces in circulation between the store and the stockroom, in our new series we explore some of the most beloved vintage stores in the world.
For someone who collects and sells vintage and archival fashion, Hokkiee is not one to dwell on the past. In keeping with this, Hokkiee prefers not to reveal his full name or disclose when he first opened his Tokyo-based shop ZSC (Zen Source Clothing). His reasoning? Each time he moves the shop its ambience evolves, fundamentally changing what the shop is.
What he does eventually reveal is that ZSC has always been located between the busy shopping districts of Harajuku and Shinjuku in Tokyo, and the current rendition of the store is not yet one year old. "My last place was typical Japanese office style but now it's more like someone's secret closet," he explains.
For Hokkiee, clothes are life. But the collecting bug started when he was much younger. Years before he discovered the magic of clothes he avidly collected Star Wars figurines. As time went by and he grew into adolescence they were beginning to lose their childlike appeal so, aged 13, he decided to sell them and with the money bought his first piece of vintage fashion: a pair of Yohji Yamamoto cut off denim trousers. Ever since, he's been collecting rare archival fashion and selling it on, saving only the most interesting pieces for a personal archive.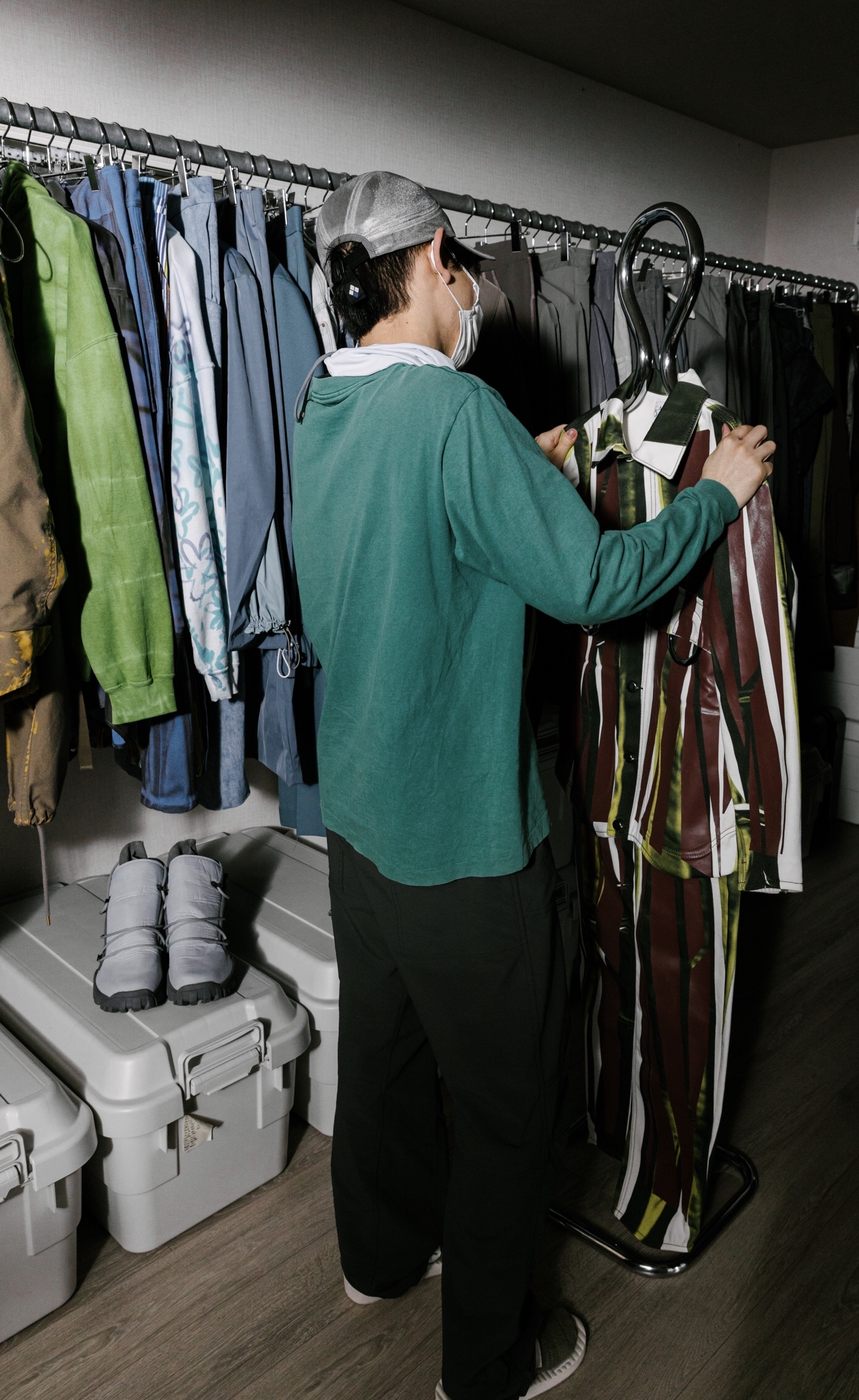 The shop, down a little side street and within a larger building complex, is often difficult for out-of-towners to find. But Hokkiee doesn't want people to just stumble upon it. ZSC is run on an appointment-only basis, so if you do visit he'll show you round the space himself, revealing certain details he likes on the pieces and explaining the history and construction of a garment.
The collection encompasses some dramatic pieces. He recently acquired a jumper from Martin Margiela's landmark 1990 'Doll' collection, for which the designer blew up the proportions of doll's clothing to fit a human form. But the labels that really get him going are a little more utilitarian. He adores Rick Owens (he can't choose his favourite collection), Nicolas Ghesquière at Balenciaga (SS09 was his "absolute dream"), Stefano Pilati for Saint Laurent and Raf Simons at Jil Sander. "They have their own language and insane details," he explains, "and patterns that have never been seen before."
Alongside archival designer clothing he also sells a small selection of contemporary designers from all over the world, which similarly fit with his forward-thinking vision. Emerging London based designers René Scheibenbauer and Mainline:RUS/Fr.CA/DE are both stocked, as well as more established designers such as Phoebe English and Per Götesson. It's here in the blending of archival pieces with contemporary clothing that share many of the same principles, which makes ZSC so special.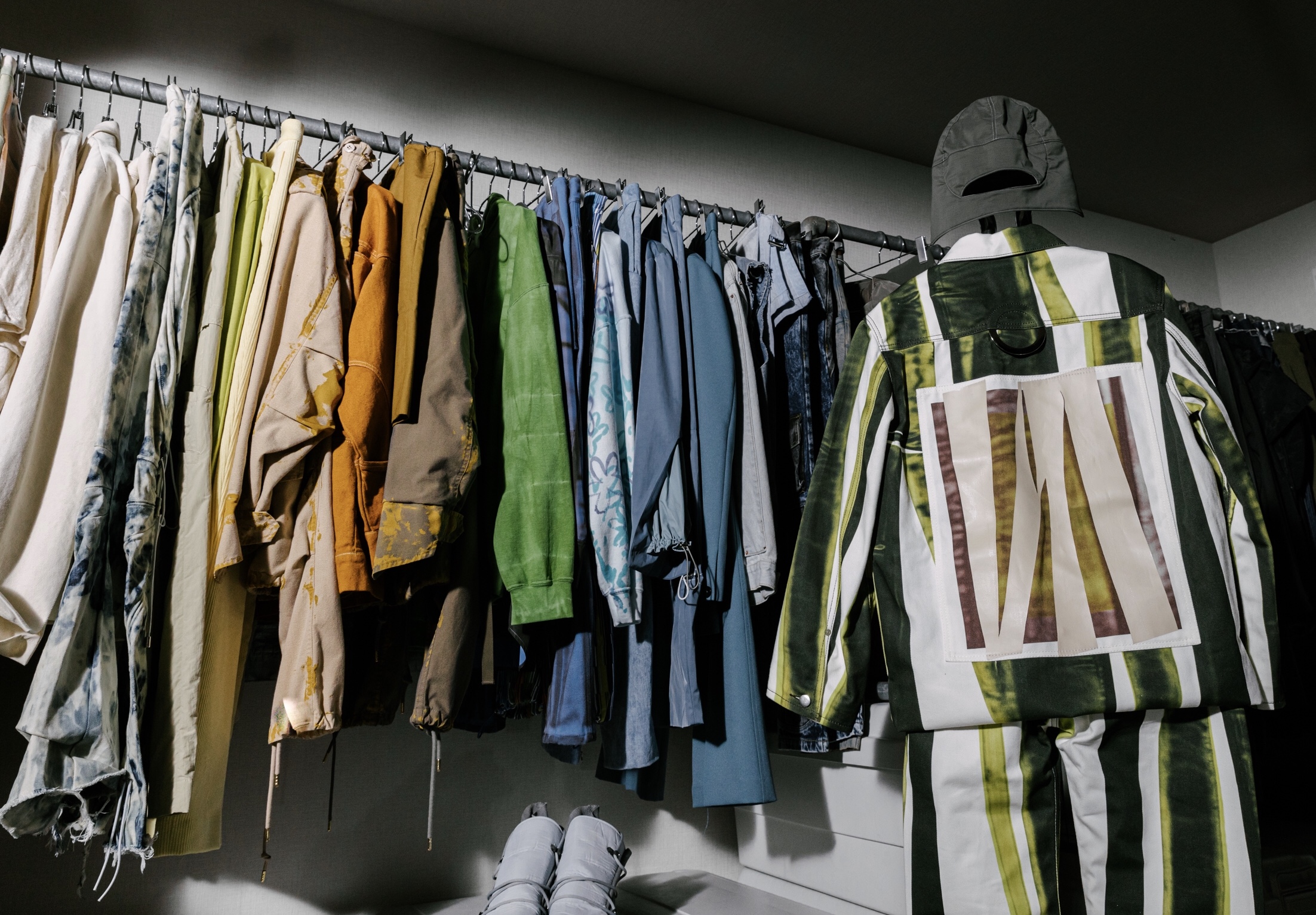 "I don't like designers who try to reach me," he confides. "Only I know what I want to carry for my shop -- it has to really feel like somebody's personal closet." Hokkiee will then visit the designer's studio in person, no matter where in the world they're based. "That's the best way to understand each other, have a drink, talk deeply."
Although the purpose of the shop is to buy and sell, Hokkiee uses his collecting instinct for another purpose: as research for his own label HOKITA. The label is meant to sit within the canon of luxury utilitarian wear, making garments that look to the future, using elements seen within pieces from the past. "It's just like my vintage and contemporary designers selection," Hokkiee finishes with, "except I'm trying to make something that people have never seen before."