Unearthing 20 years of magic and no rules in P.A.M.'s clothing archives
Tracing the iconic label's design evolution, collaborative history and contribution to culture in the lead up to their 20th anniversary.
|
14 September 2020, 7:00am
Photography Charlie Dennington
When P.A.M. came to life in 2000 as a collaboration between Misha Hollenbach and Shauna Toohey (Perks and Mini), the designers tacitly invited us to see and experience the world in a different way. Through their clothes, words, music and art, they opened up portals into unexpected realms where earth, space, past and future collide. With their message, they encouraged us to be real and thoughtful, to embrace the weirdness of nature and to question traditional ideology and lazy narratives along the way. What began as an early interest in graffiti, design and psychedelic art, became one of the most interesting fashion and lifestyle labels around, and Misha and Shauna have continued to create a universe where new ideas, conversations, perspectives and formats are all given space to take shape.
With collaboration central to their process, P.A.M. has produced prints, art, music and special pieces with a broad range of artists and brands. From minds like Sk8thing, Mike Kelley, Fergadelic, Ed Templeton, Ari Marcopoulos, Mark Borthwick, Joseph Szabo, Albert Oehlen, Thomas Bullock and Barry McGee to mega-brands like Converse, Neighbourhood, MEDICOM and Undercover, the pair have welcomed others into their reality, cross-fertilising ideas and imagery and in the process creating new meaning.
Opening up their long-closed archives for i-D recently, we took the opportunity to explore the two-decades-worth of creation within. In a bid to capture key pieces, moments and collabs, stylist Charlotte Agnew and photographer Charles Dennington embarked on a positive earth mission, transforming model Bambi into a psychic messenger from outer space.
Read on for a whistle-stop tour through 20 exhilarating years of P.A.M.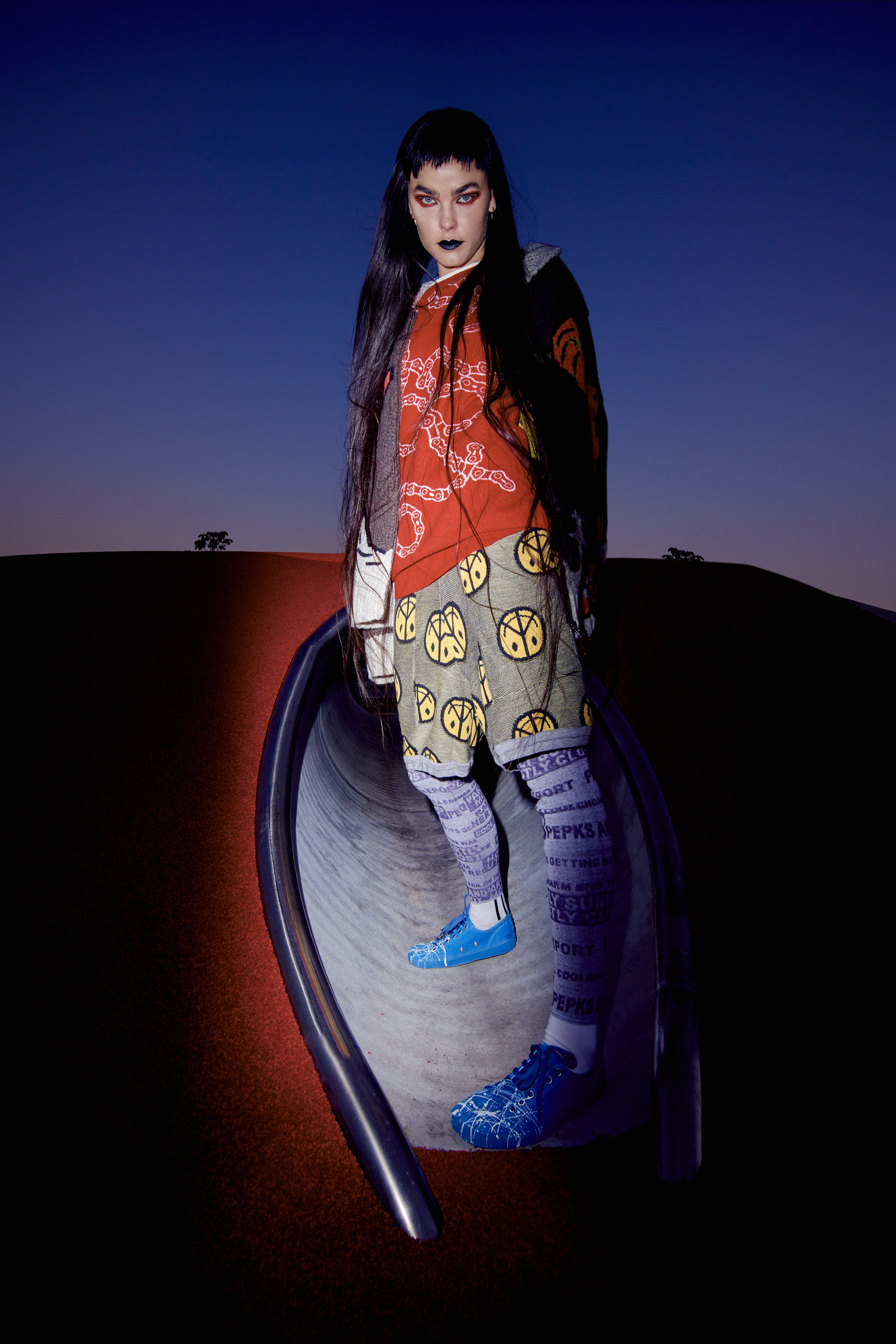 2000 - PERKS AND MINI starts on a honeymoon tour of Europe. The first collection of mostly t-shirts is picked up by Sarah Andelman for iconic Parisian boutique Colette.
2003 - The label's first boutique, SOMEDAY, opens in Melbourne, Australia.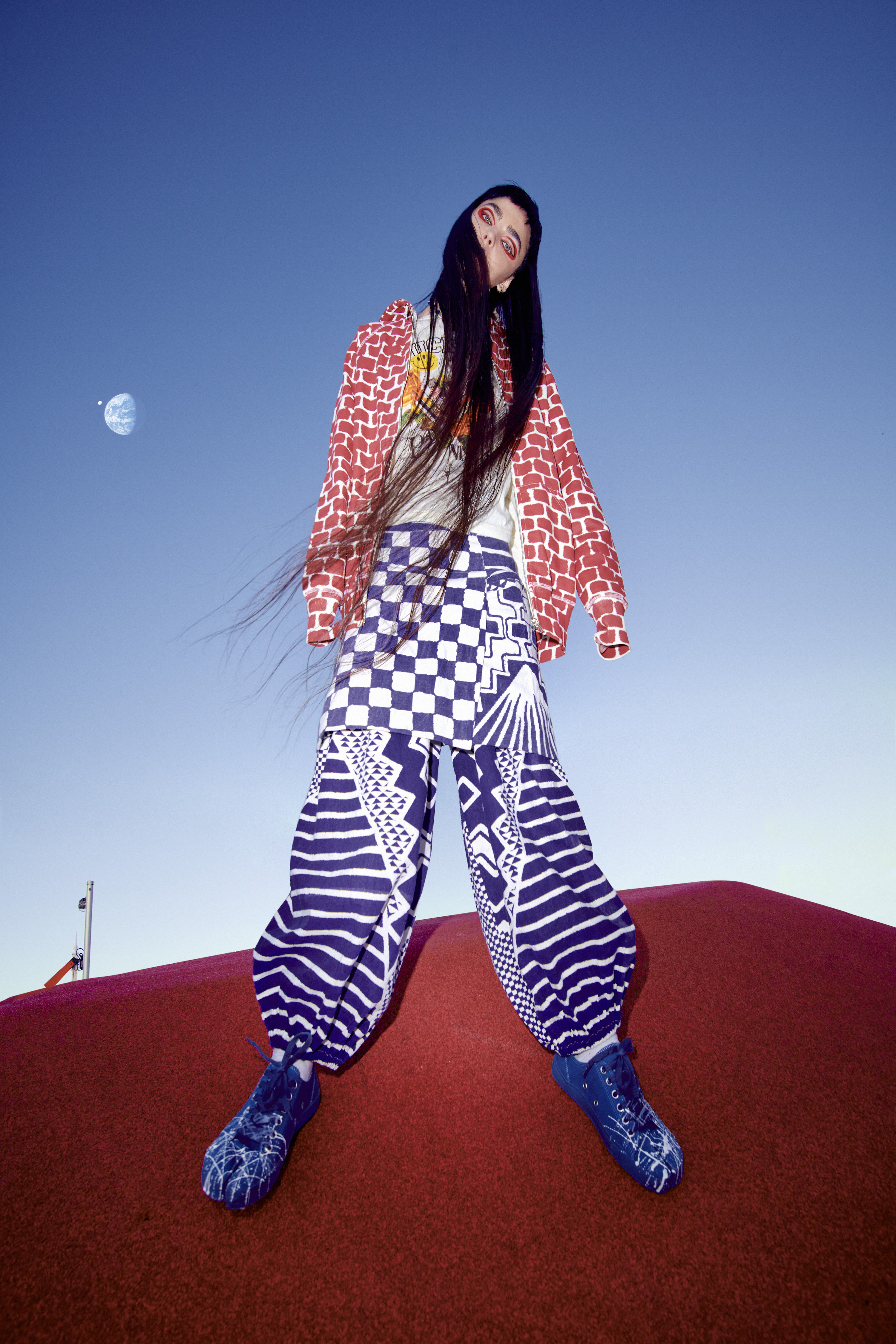 2005 - P.A.M's first large-scale exhibition takes place in the Japanese Department store PARCO at Parco Museum.
2006 - A dedicated store opens in Parco, Shibuya, Tokyo.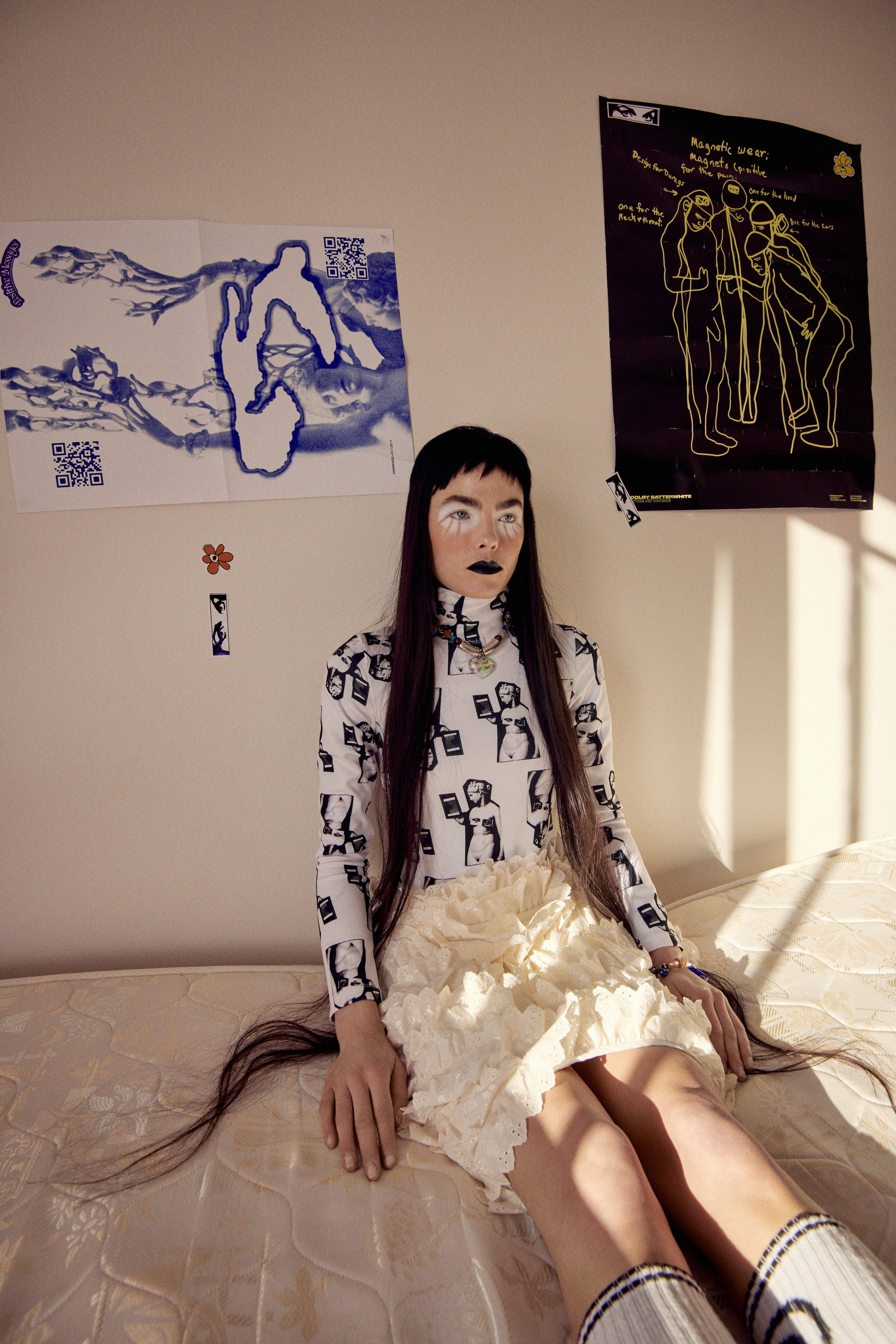 2007 - THE CHANGES — a band and artist collective comprised of Misha and Shauna (P.A.M.), Sk8thing (BBC/BAPE/C.E.) and Fergus Purcell (FERGADELIC) — exhibits ITALIENS in Milan.
2007 - P.A.M. x Mike Kelley release LITTLE FRIEND_,_ a collaborative talking toy which speaks phrases like, "Do You Really Love Me?" And "Hurt Me, I Don't Mind".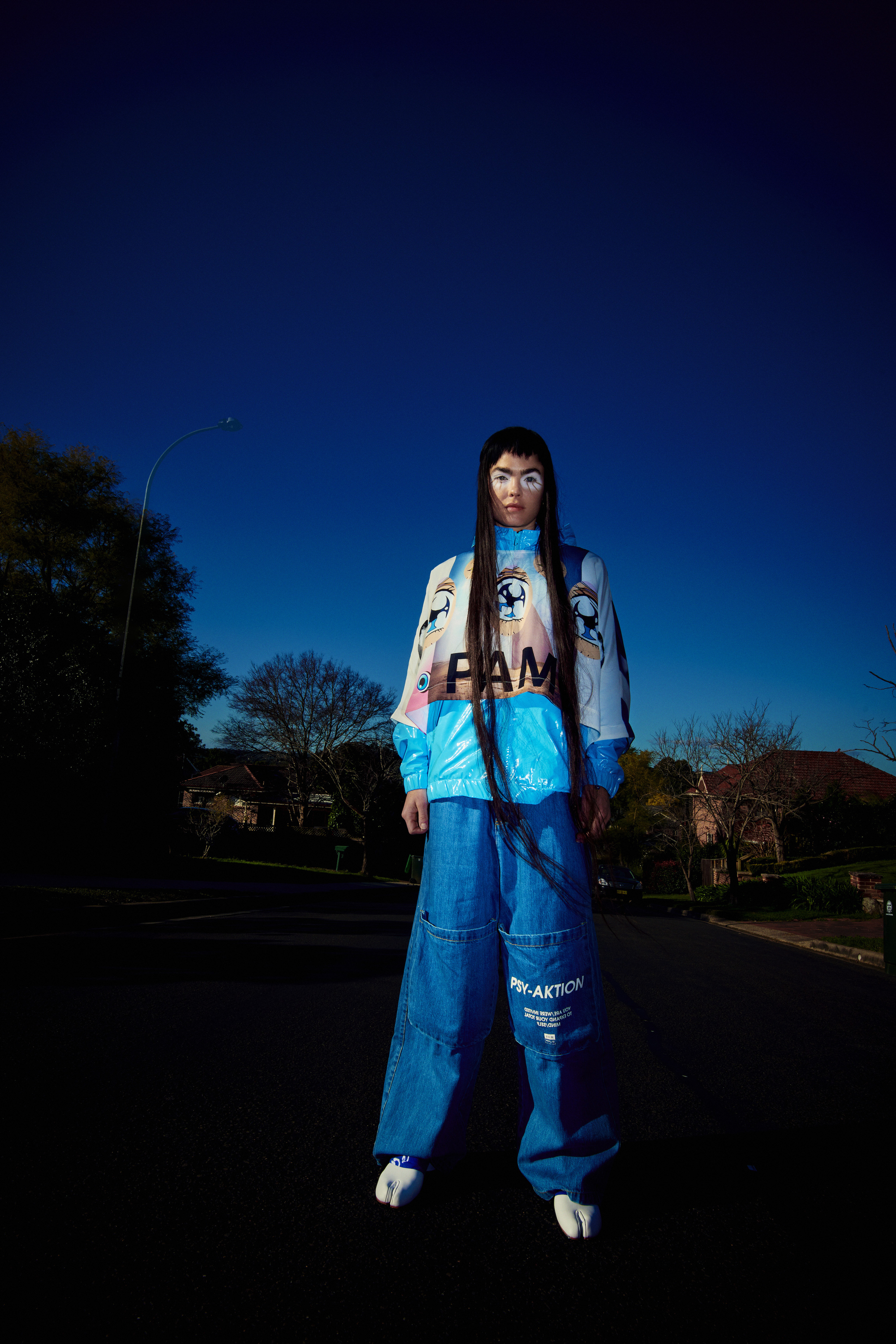 2008 - Collaboration with Jun Takahashi of Undercover to release the P.A.M. X UNDERCOVER Black Mass Lamp.
2011 - P.A.M. exhibits at NGV's Melbourne Now show.
2012 - P.A.M. exhibits at the Welkulturen Museum, Frankfurt Germany.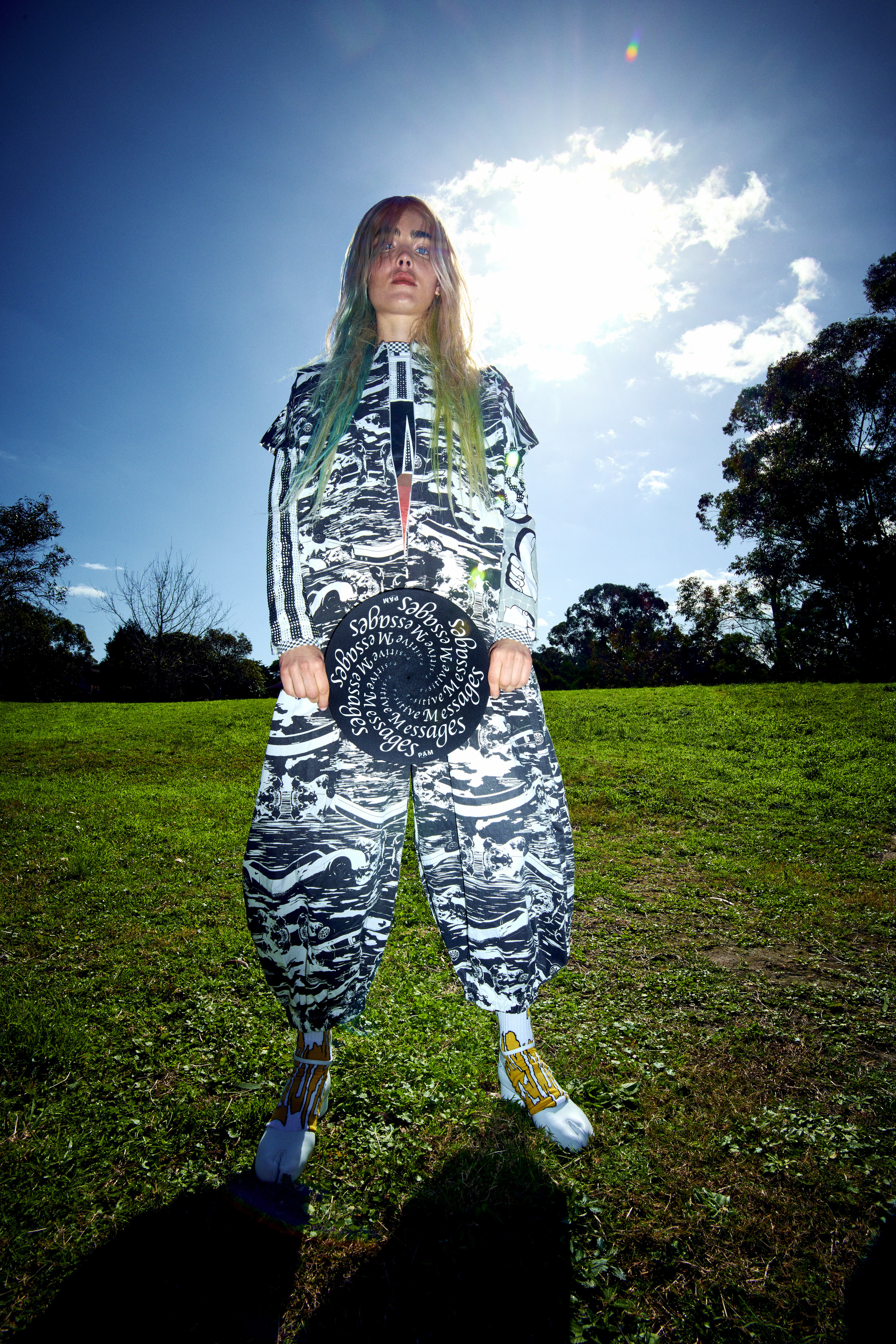 2013 - Recognised by Tate Modern's director Chris Dercon as "one of the strongest fashion designers in the world right now".
2015 - Relocation to Paris.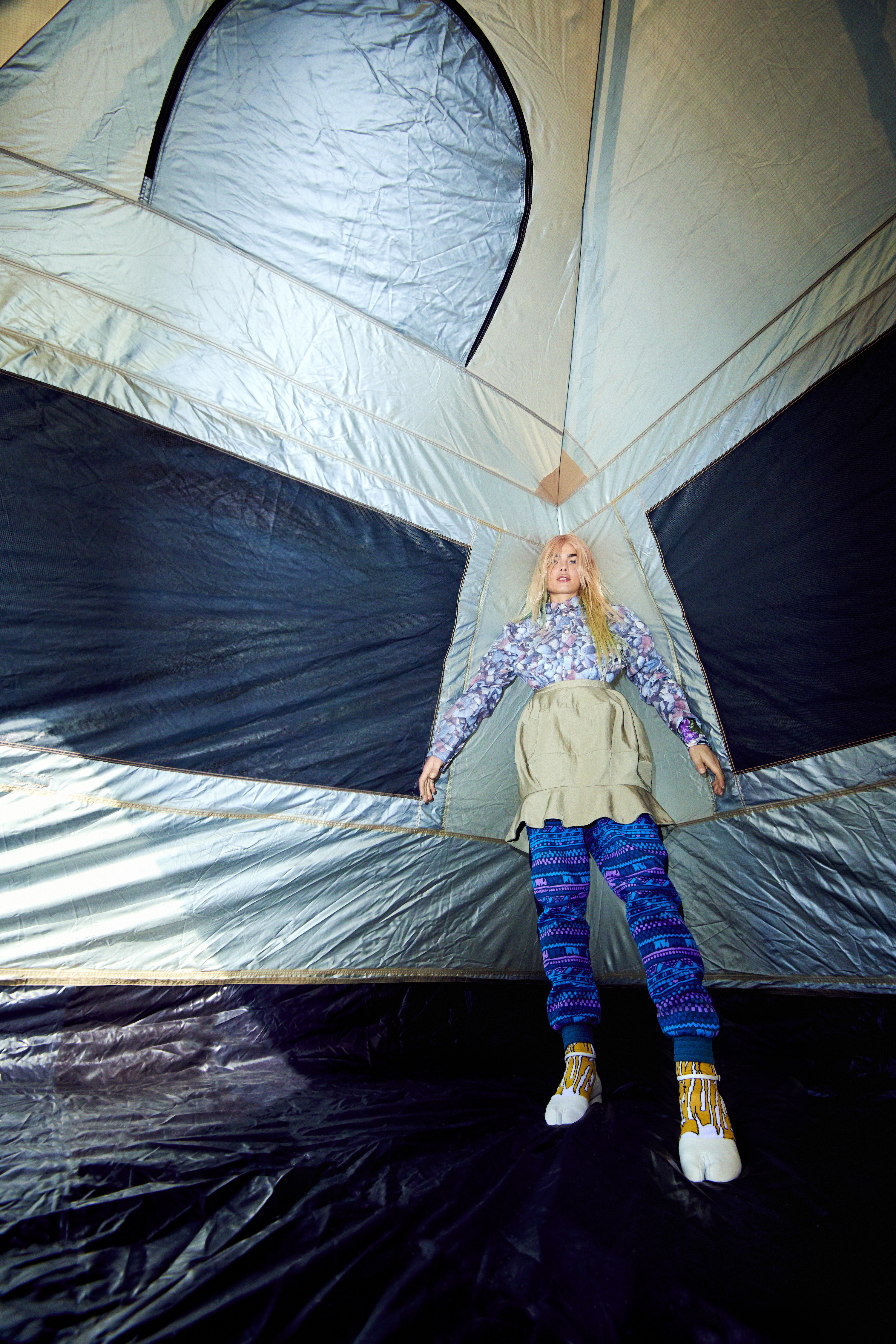 2016 - P.A.M. publish the first issue of UTOPIA, large format-free magazine, with the support of the La Layette Foundation.
2018 - P.A.M. x UNDERCOVER is launched at INNERSECT Shanghai.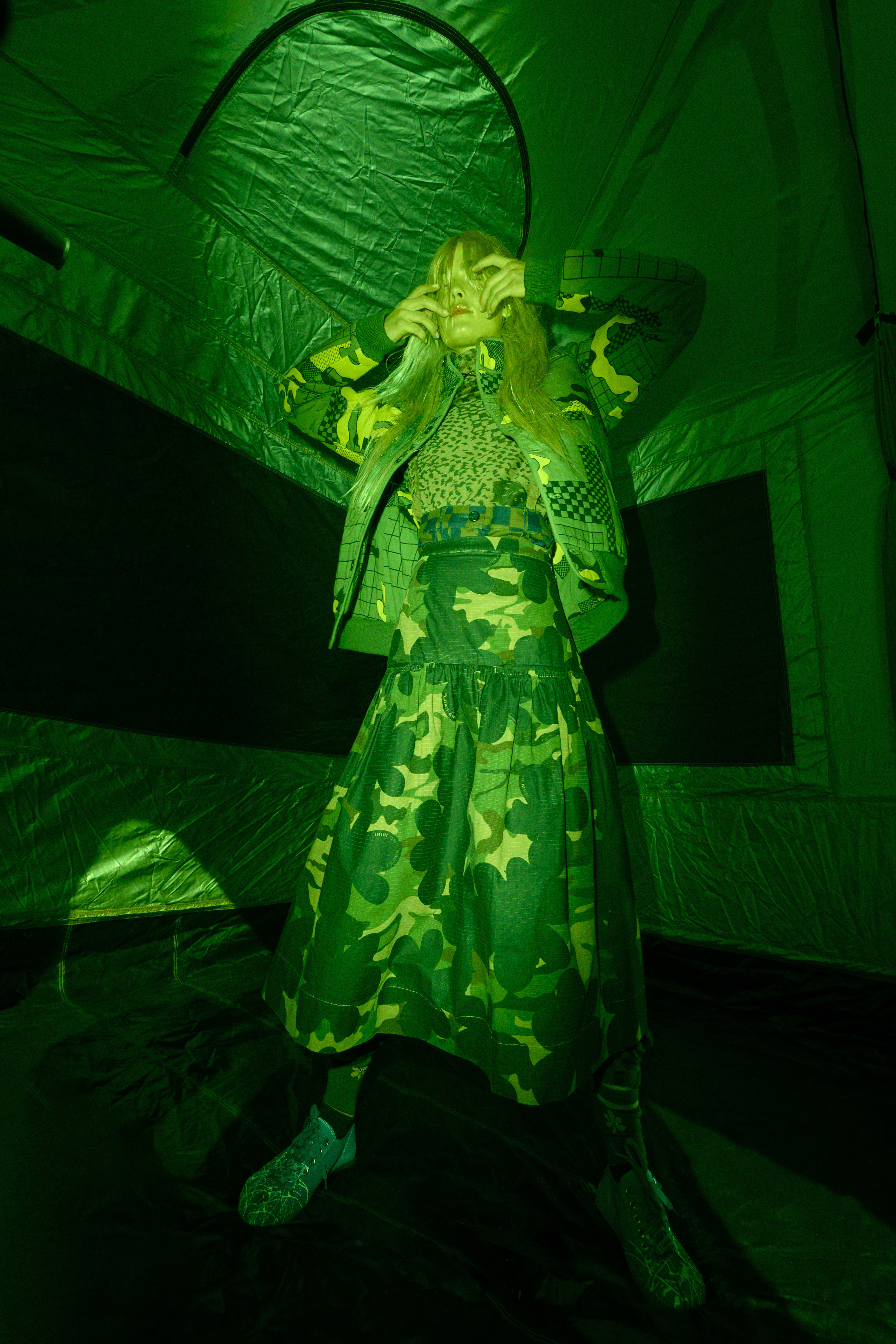 2019 - Exhibition of artwork at Salone De Mobile in Milan with Pretziada.
2019 - P.A.M. and COOL WORLD — a multi fashion label collective including P.A.M., Aries, Some Ware, Adish, United Standard, Come Tees and Facetasm— come together for the first NO. SHOW OFFICIAL, a new runway project during Spring Summer 2020.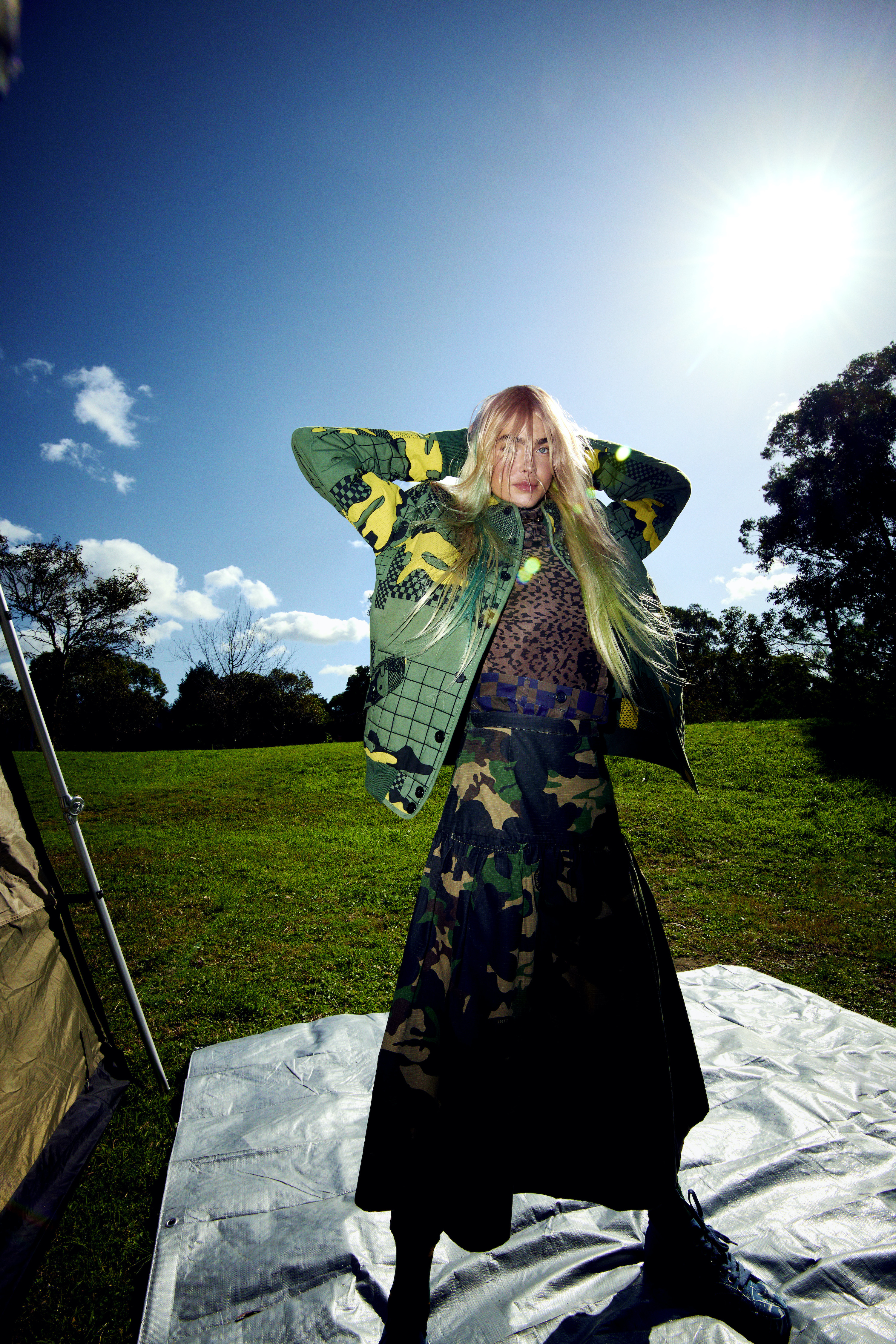 2020 - PAM launches the free online resource, Positive Messages. Contributors include EYE Yamataka, Fergadelic, Alexis Le Tan, Alex Gordienko, Peter Sutherland, covering topics including meditation, mindfulness and how to grow mushrooms at home.
---
Photography Charles Dennington
Styling Charlotte Agnew
Photography assistant Isaac Brown
Fashion assistant Aggie Choi
Hair Alan White using Davines @mapltd
Make-up Gillian Campbell @theartistgroup
Talent Bambi @imgmodels