What if we kissed.... on The Sims reality TV show?
And won 100,000 simoleons.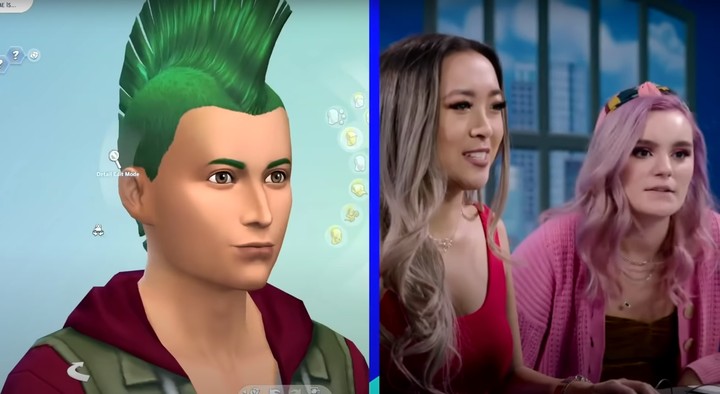 2020 has been a very odd, decidedly unreal year. Reality TV -- shows defined by physical content, often violent or sexual, as well as a bunch of strangers staying together in close quarters, in a very socially un-distanced way -- no longer reflects the audiences' own reality. So, as our times become more and more surreal, so too must our reality TV. Enter: a reality show themed around The Sims.
In what sounds like a balm for our broken brains -- which have for months been soothed by creating island paradises on Animal Crossing -- The Sims Spark'd puts Sims-based creativity to the test, pitching teams of players against each other based on their storytelling ability. The winner earns the title of "world's most creative storyteller". And if that sounds like a made-up prize (I mean, it is), the winner of Spark'd also takes home a cool $100,000 cash prize. Dollars, not simoleons.
The series, filmed in late 2019 and released next week on YouTube, features team-based challenges which range from creating a unique character to virtual interior design. Personally I cannot wait for the challenge on how to kill your Sim in the most unique way. Fire? Swimming pool with steps removed? Who knows!
"Since its inception, The Sims has been a groundbreaking experience, allowing players to create and virtually live out the stories they create in-game," Lyndsay Pearson, Executive Producer for The Sims, said of the show in a statement yesterday. "That's what makes it so special."
Watch the full trailer for Spark'd here.