Watch over 100 years of Japanese cinema with the BFI
Stream J-Horror, Anime and classic samurai movies as part of the BFI's new digital season.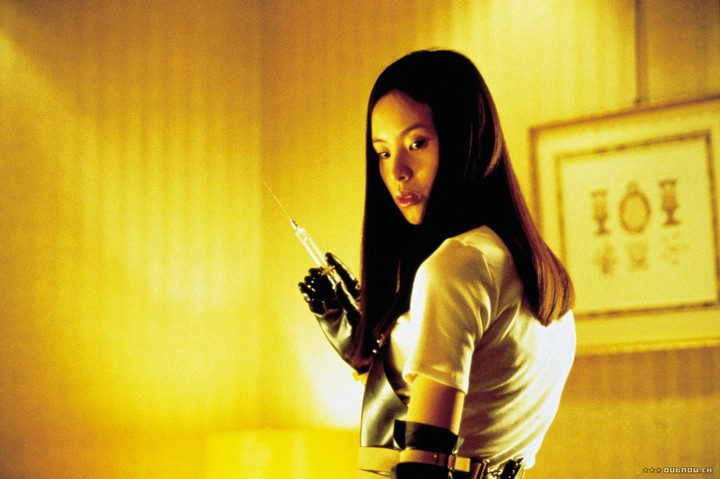 Takashi Miike's 'Audition' courtesy of the BFI
Calling all Japan fans! On 11 May, the BFI will launch BFI JAPAN 2020 -- a special six-month season of carefully curated films spanning over 100 years of Japanese cinema. Originally scheduled to be screened at venues across the UK, in light of the pandemic the programme will instead run online via their BFI player -- their first ever digital season. You see, there's at least one positive thing to come out of this whole situation!
New film collections will be added to the streaming service each month, with May's installment celebrating director Akira Kurosawa (considered to be one of the world's most important filmmakers and a noted influence on George Lucas's Star Wars) as well as Japanese classics; June's will focus on Yasujirō Ozu and the topic of Independence; July's on cult cinema and Anime; September's on 21st century productions; and October's on J-Horror including Hideo Nakata's Ring, Kinji Fukasaku's Battle Royale and Takashi Miike's zombie musical The Happiness of the Katakuris. Can't wait for that last one.
All collections will be available to BFI player subscribers (hello free 14-day-trial!) with a new, free, collection also added on the Early Films of Japan, featuring rare material from their archives. Feeling hopeful, the BFI also plan to re-release Akira Kurosawa's iconic Seven Samurai -- which would go on to influence Quentin Tarentino's Kill Bill as well as George Miller's Mad Max: Fury Road -- in venues across the UK when restrictions are lifted. Definitely one worth seeing on the big screen.
More information here.