Inside i-D's video archive with Bella Hadid, Barbie Ferreira and more
2015 was just a simpler time.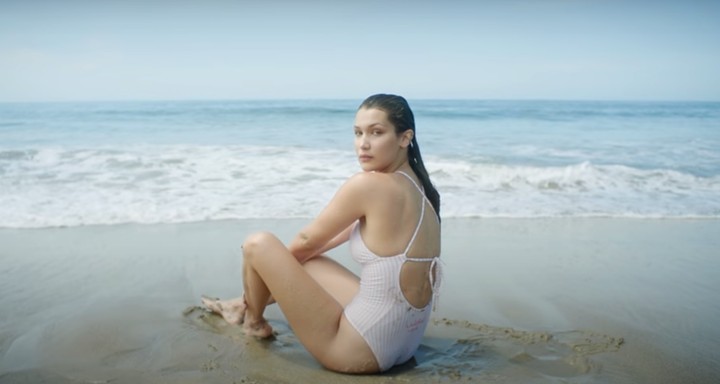 Now more than ever, spending time in a YouTube rabbit hole is becoming medically necessary. With our attention spans decimated from numerous endless TikTok sessions, what constitutes adequate quarantainment is increasingly hard to find. But fear not.

Whether you're looking to boogie down with Marion Cotillard, cruise the Golden Coast with Bella Hadid, or take language lessons with Camille Rowe and Barbara Palvin, we've got all your short-form escapist needs covered.
Bella Hadid's Guide to L.A.


In 2015, an 18-year-old aspiring filmmaker made her directorial debut with i-D. She also just happened to be supermodel extraordinaire Bella Hadid. With the help of director Columbine Goldsmith, Bella takes us on a tongue-in-cheek tour of the frequently misunderstood land of "dreams and secrets, tans and green juices." Pop on your shades and come along for the ride.

Lucky Thirteen: A Dance Film Starring Maddie Ziegler & Narrated by Chloë Sevigny


Honestly, this is such an isolation mood? With the world reliving their introverted adolescent days cooped up in their bedrooms, watching a pre-teen Maddie Ziegler rocking out alone in various locales just… hits different right now.

Size Matters with Barbie Ferreira


Before she became Kat Hernandez, Euphoria's resident dominatrix, Barbie Ferreira was running the game as a fashion model. In the year before she was named one of TIME's "30 Most Influential Teens", Barbie gave us a fast and fab sit-down interview on the world of curve modelling, the misconceptions surrounding the term "plus-size", and the enterprising way in which she kicked off her career.

"This is me raw and uncensored," she says, an absolute icon at 18 years old, "Take it or leave it."

Cara Delevingne Undressed



A high-fashion striptease in many segments. With lilac hair, thin silver hoops and a light gloss on her lips, supermodel Cara Delevingne was at the height of her power in 2014. She takes apart a multi-piece Burberry trench coat as she undresses for i-D, giving us confident, seductive realness.

How to Speak French with Camille Rowe



In 2014, Camille Rowe had not yet graced the cover of Playboy, nor had she become a Victoria's Secret Angel. Instead, she was occupied by something far more prestigious: smashing plates for us and explaining just how romantic the language of love is. Prepare for a crash course in dancing, café food and Simone de Beauvoir. Bisous chaton!

Marion Cotillard - Enter The Game



Did Jesus walk on water? We're not quite sure. Marion Cotillard? Confirmed, November 2014, several eyewitnesses. The decorated actress was the face of Dior at the time, but "Enter the Game" really shows off her musical side. Marion made the video in collaboration with filmmaker Eliott Bliss, setting it to one of her own songs: "Snapshot in L.A."

Surveying her empire, rose-tinged martini in hand, sporting a coy, red lipstick smile -- have you ever seen anything more quintessentially L.A?

7.
How To Speak Hungarian with Barbara Palvin

Hankering for a cultural education in sultry black and white? In this edition of "Model Mother Tongue", Barbara Palvin serves up noir vibes. The Budapest native (who is also Dylan Sprouse's current beau of two years) goes off-phrasebook to provide an alternative introduction to Hungarian: random yet sensuous descriptions, the names of flowers, and some words on the importance of sleep. Amen to that.