Ama Elsesser: "Changing yourself for cis and white people is a failure"
The Savage x Fenty model on working with Rihanna, standing up for their community, and starting the new decade as a non-binary person.
This story originally appeared in i-D's 'Rihannazine' Special Edition, no. 01, 2020. Order your copy here. For this one-off project, Rihanna put a series of questions to the people shaping culture today, and invited them to share their visions for 2020.
Can you introduce yourself?
My name is Ama Elsesser. I cook, I kiss my girlfriend, I shower every day and I model for money.
Have you ever met Rihanna?
I did a shoot for the first season of Savage x Fenty and she was on set, but there was a lot going on.
What do you think she does so well that no-one else does?
She's really, really, really good at making people feel important. She knows how to charm people. She's a charmer – it's like she has special powers.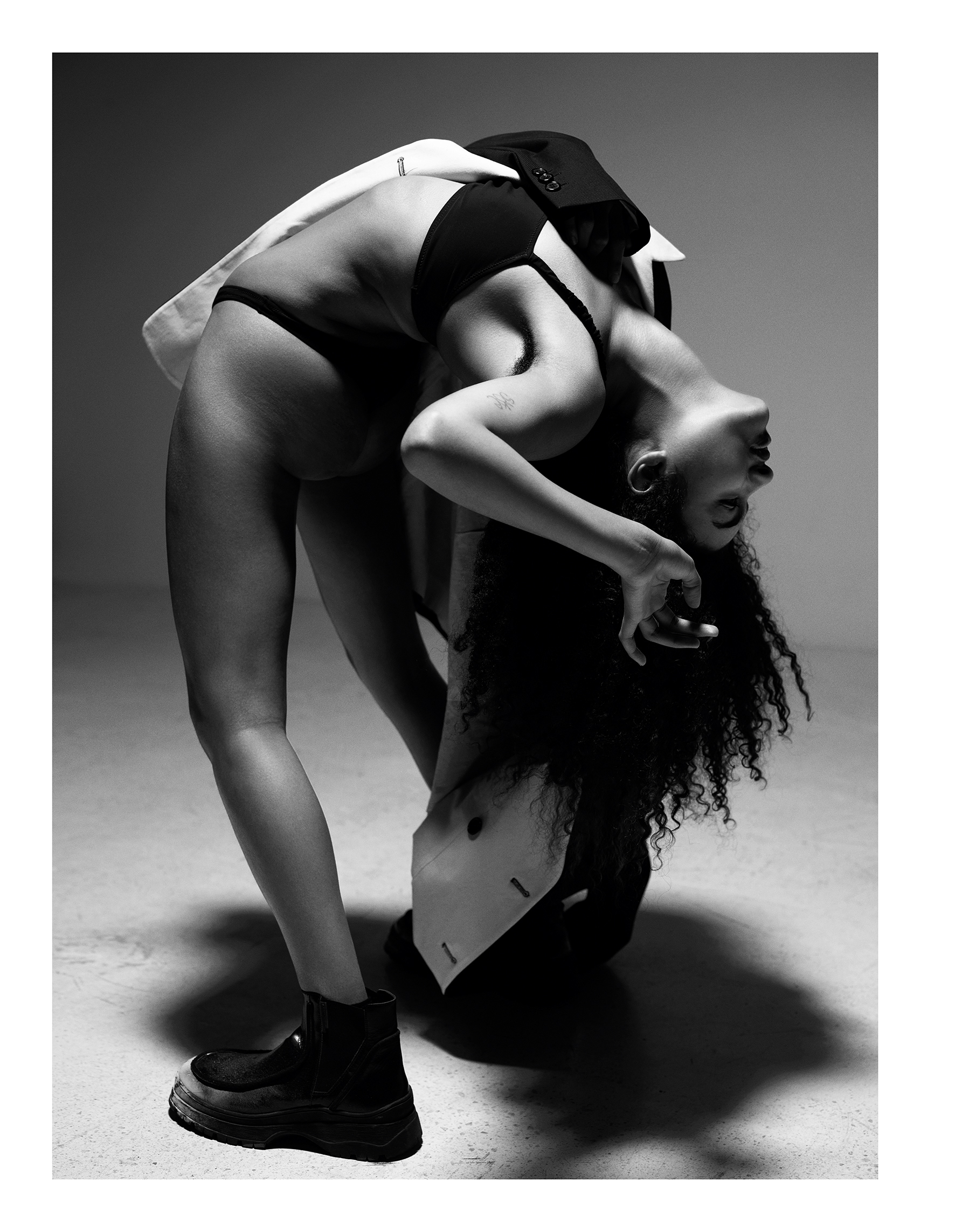 What do you think your biggest personal or professional success has been so far?
This year I've confronted a lot of fears, and I'm not afraid to be triggered any more, which is a big success. I get to be in spaces where I stand up for my community, which is an extremely personal success.
What would you say was your biggest failure?
Not asserting myself to the fullest for my community. Changing yourself for cis people and white people is a failure in itself.
As we're heading into 2020, what are you taking with you into this year, and what are you leaving behind in 2019?
Probably the biggest thing – or the person that I'm bringing into 2020 – is not who I used to be at all. The fact that I'm identifying now as non-binary, whereas I identified as a woman before, means there's a lot I'll always remember from this year, but there's also a lot I'm moving forward on. I'm saying goodbye to that bitch.
If you could ask Rihanna one question, what would it be?
There is something that I'm curious about. I want to know: what was your last memory before you became Rihanna? I know you probably remember it distinctly, because your life changed. I'm thinking about that switch to being Rihanna. I want to know what that was like. Because even if I'm talking about tiny – or not so tiny – switches in my life, it makes you feel kind of sad when you think of that switch, because it was hard, and stressful, and it probably created a domino effect. Maybe she was planning on being a chef, or something. I don't know – I just want to know what the tea was before!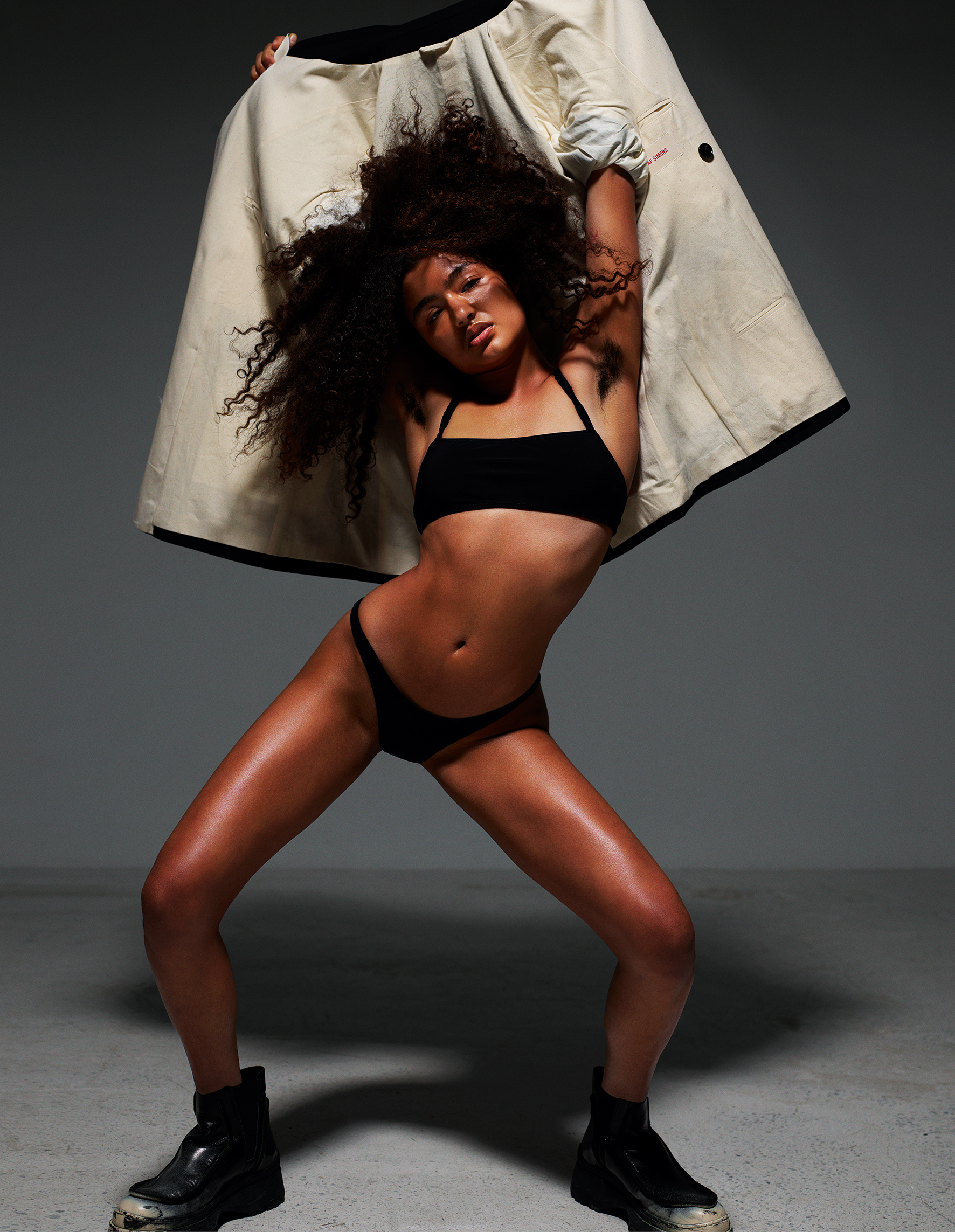 Credits
---
Photography Mario Sorrenti
Styling Carlos Nazario
Hair AKKI at Art Partner using Oribe.
Make-up Kanako Takase at Streeters.
Nail technician Alicia Torello at The Wall Group using Chanel.
Set design Jack Flanagan at The Wall Group.
Lighting technician Lars Beaulieu.
Photography assistance Kotaro Kawashima, Javier Villegas and Jared Zegha.
Digital technician Johnny Vicari.
Styling assistance Raymond Gee, Erica Boisaubin and Christine Nicholson.
Tailor Nino Sanaya.
Hair assistance Rei Kawauchi, Takao Hayashi and Motome Yamashita.
Make-up assistance Kuma and Tomoyo Shionome.
Set design assistance Akaylah Reed and Colin Walker.
Production Katie Fash.
Production coordinator Layla Némejanski.
Production assistance Fujio Emura.
Casting director Samuel Ellis Scheinman for DMCASTING.
Casting assistance Cicek Brown for DMCASTING.
Model Ama Elsesser at IMG.