Photography Mitchell Sams
Gucci take us behind the scenes for AW20
Alessandro Michele revealed the backstage process in a giant fashion spectacle
|
20 February 2020, 11:52am
Photography Mitchell Sams
Gucci's AW20 show was full of metaphors, pulling apart at the usual formal structures that bind together the fashion show. It started innocuously enough with a series of Whatsapps, updates from Gucci's Creative Director Alessandro Michele. Pictures of his jewellery laden hands dropped into guests' phones; then a Gucci label embroidered on a coat with the words "Faconnier de Reves" underneath it, followed by an image of a small china figurine.
It was a peek behind the scenes that served as a warm up for the actual peek behind the scenes of the show. Guests entering at the rear entrance of the usual Gucci showspace, the door usually reserved for backstage staff, the hair and make-up artists (who themselves were still in situ, working away on the models for the show).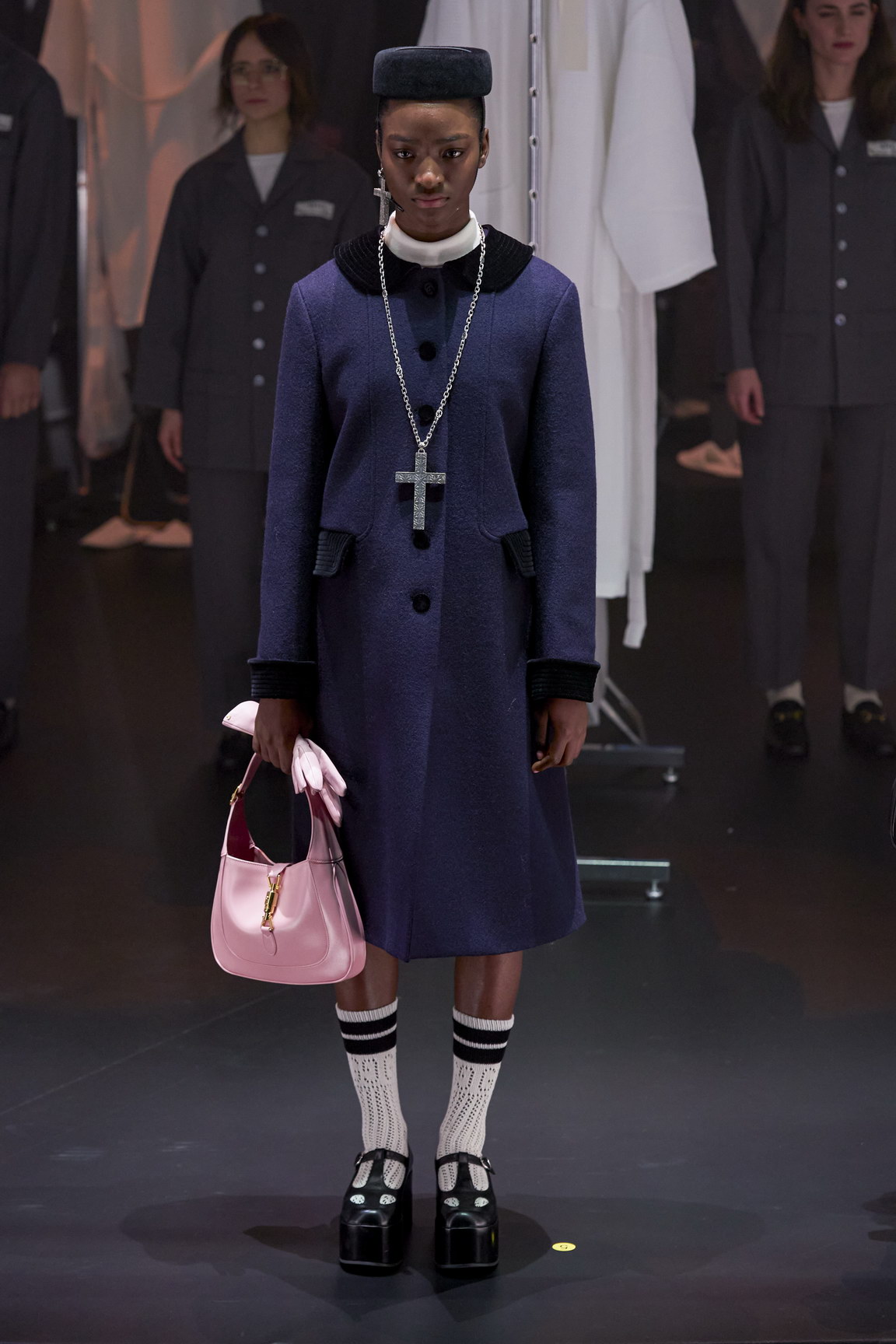 It was shining a light on the labour that goes, unseen and unheralded, into the creation of these giant fashion spectacles. Or maybe rituals, as much as spectacles for Alessandro, who titled this season's show as such. "I have always considered the fashion show as a magic event bursting with enchantment," he said in a statement to the press. "A liturgical action that suspends the ordinary, loading it with an excess of intensity. A procession of epiphanies and expanded thoughts that settle into a different partition of the sensible."
But it was also about democratising the gaze of the show, and shifting the focus away from the idea of the lone creative genius. Guests emerged from backstage into the main space, which contained another metaphor: a twirling Gucci merry-go-round, upon which the models, hair and make-up done backstage, were getting dressed by the army of stylists and Alessandro himself. Once the merry-go-round finished merrily going round to the sound of Ravel's Bolero, they stepped off, fully dressed, for the finale.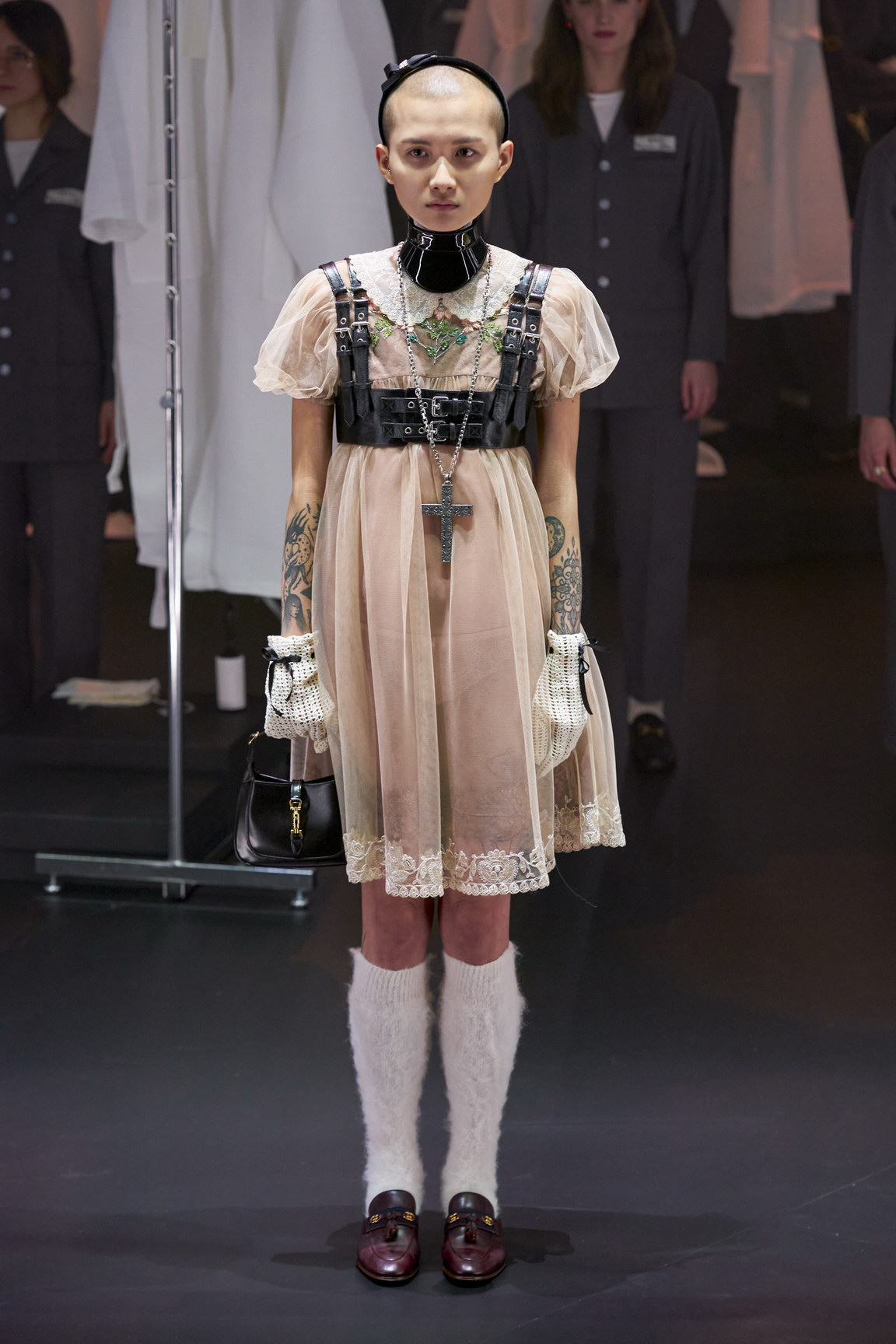 The power of Michele's Gucci lies in the ability he has to create whole worlds from fashion:, he makes not so much silhouettes but moods, ecosystems of clothing. Across today's 60 looks there was no repetition, yet each felt distinctly Gucci, distinctly Alessandro. Nods to religion amped up the significance of the ritual element, but really the collection continued last season's theme of fashion as form of expression — layering, god, big dresses, bondage all found an equal footing here. The little leather bondage harnesses that ran throughout the show rubbed up awkwardly and pointedly against the sense of childish wonder that infused the rest of it. Youth, sex, religion, but all via the work of Michele, transformed into one pertinent point: that there's some beautiful and poetic expression to be found on the unending cycle of fashion weeks that we go round and round on.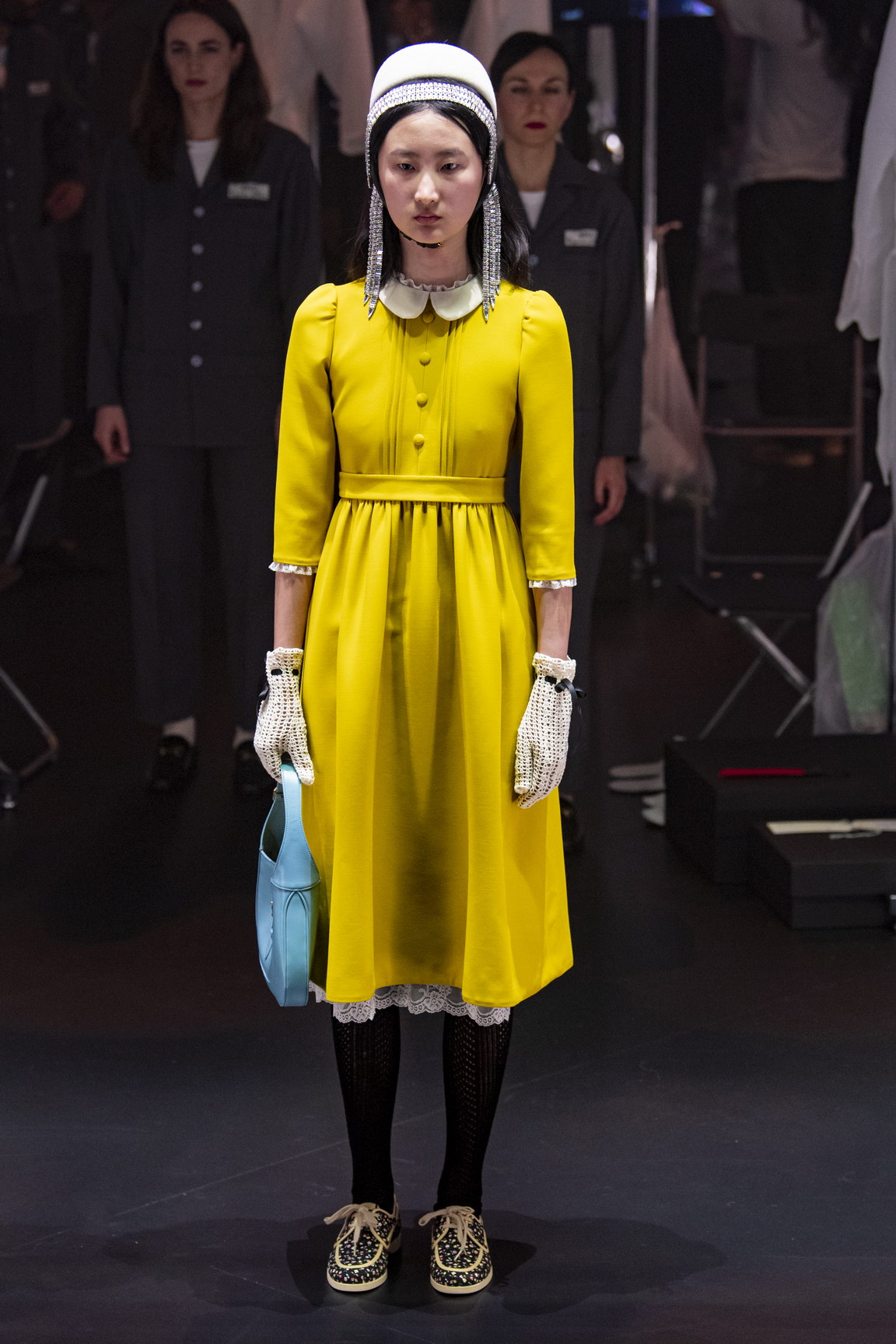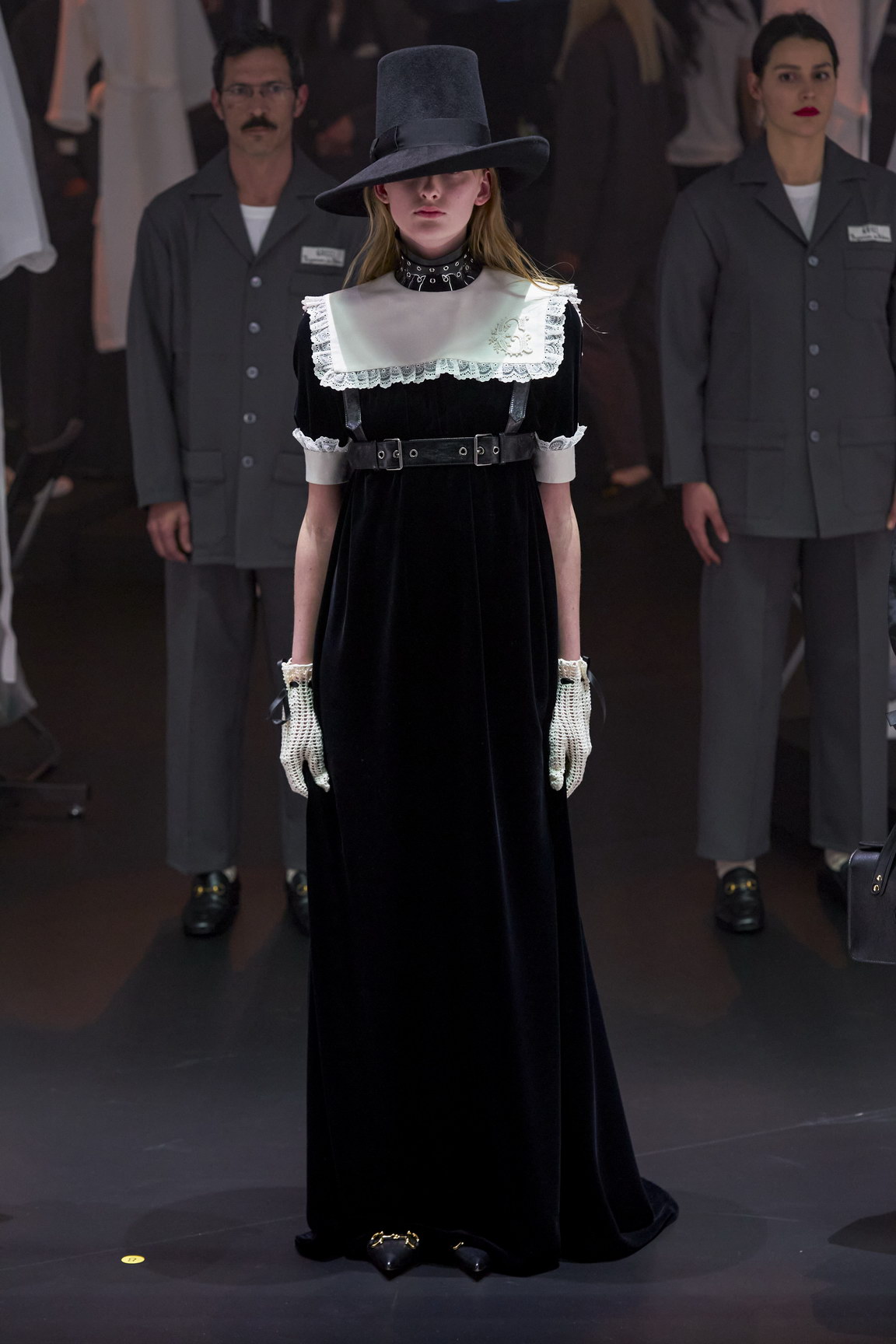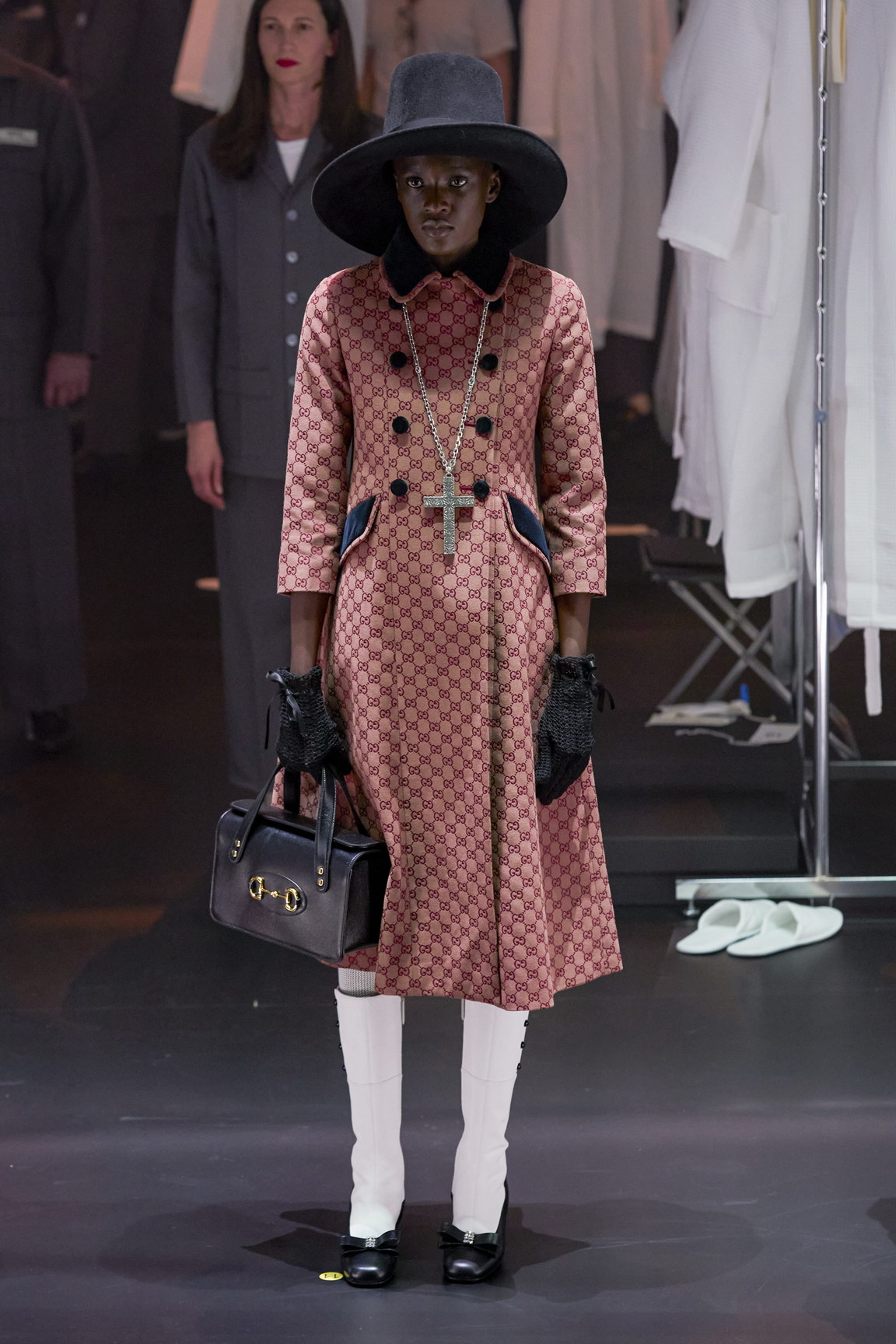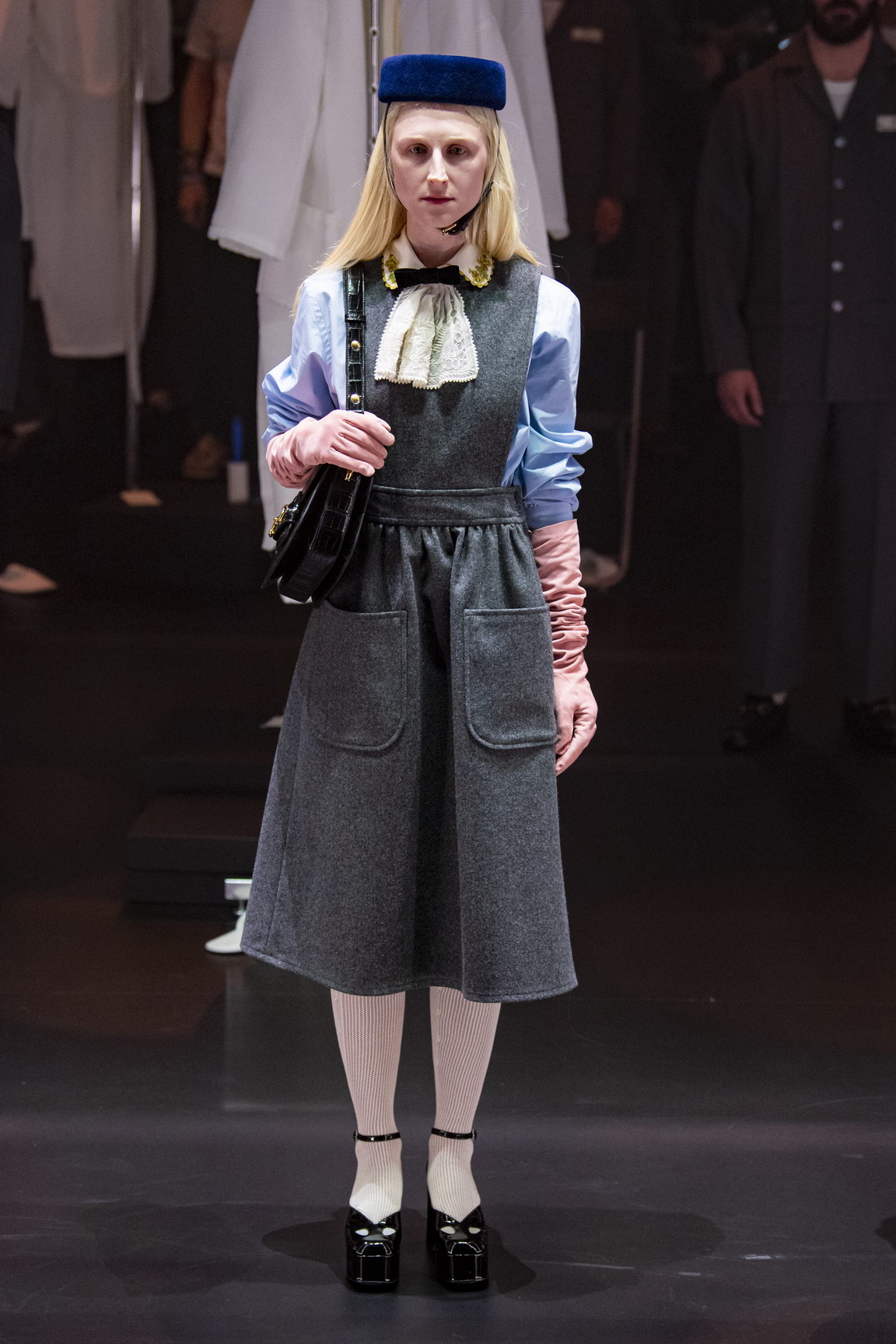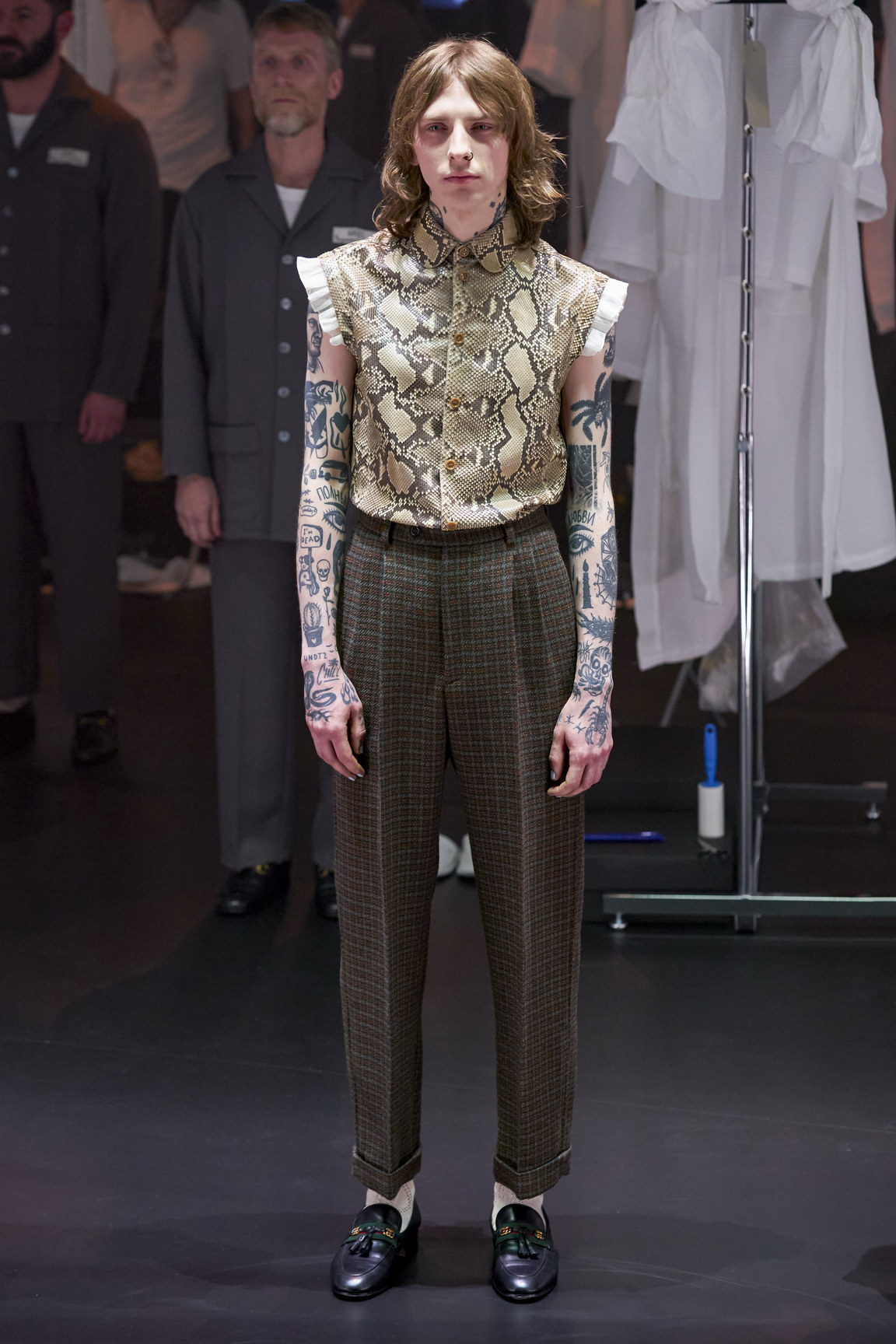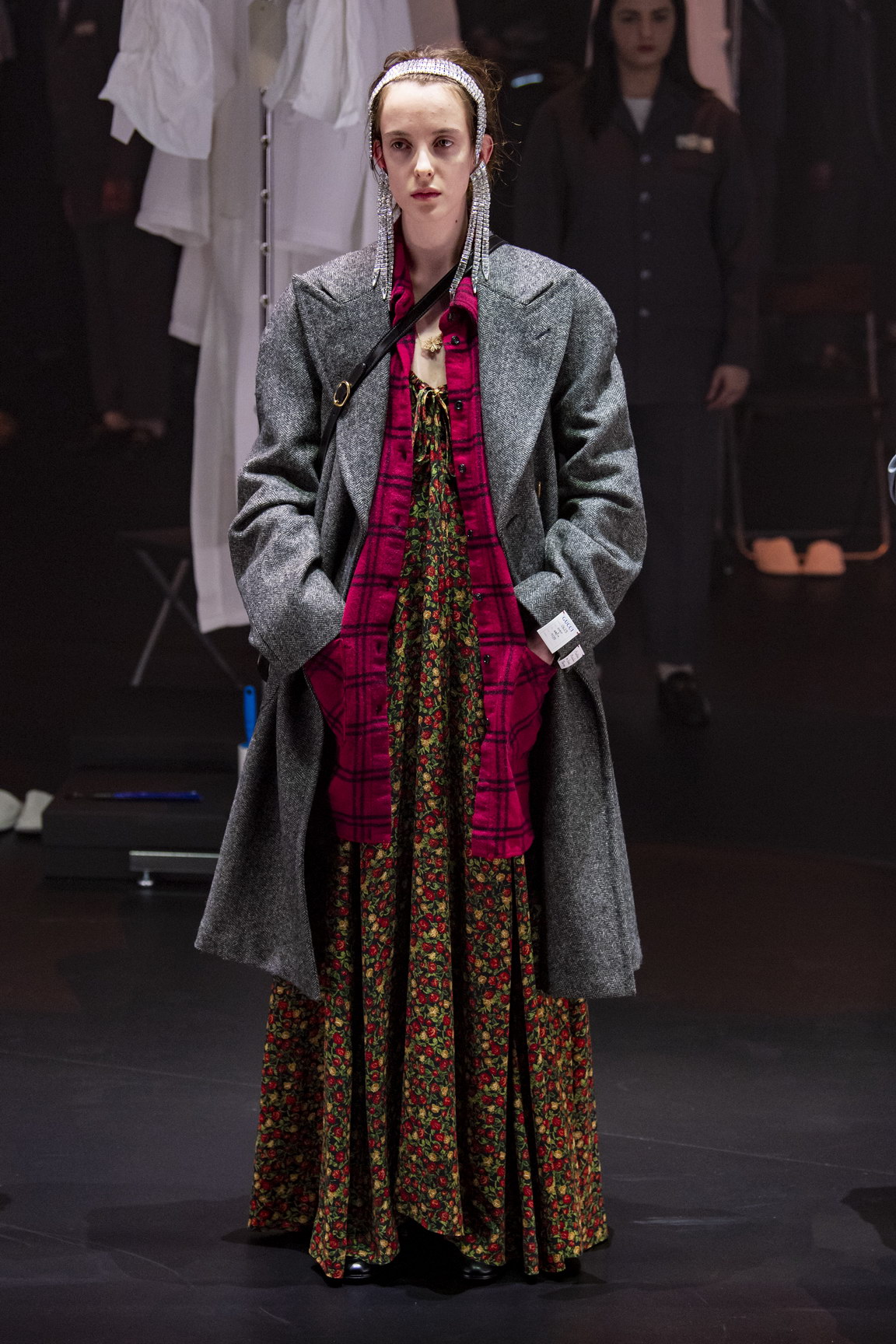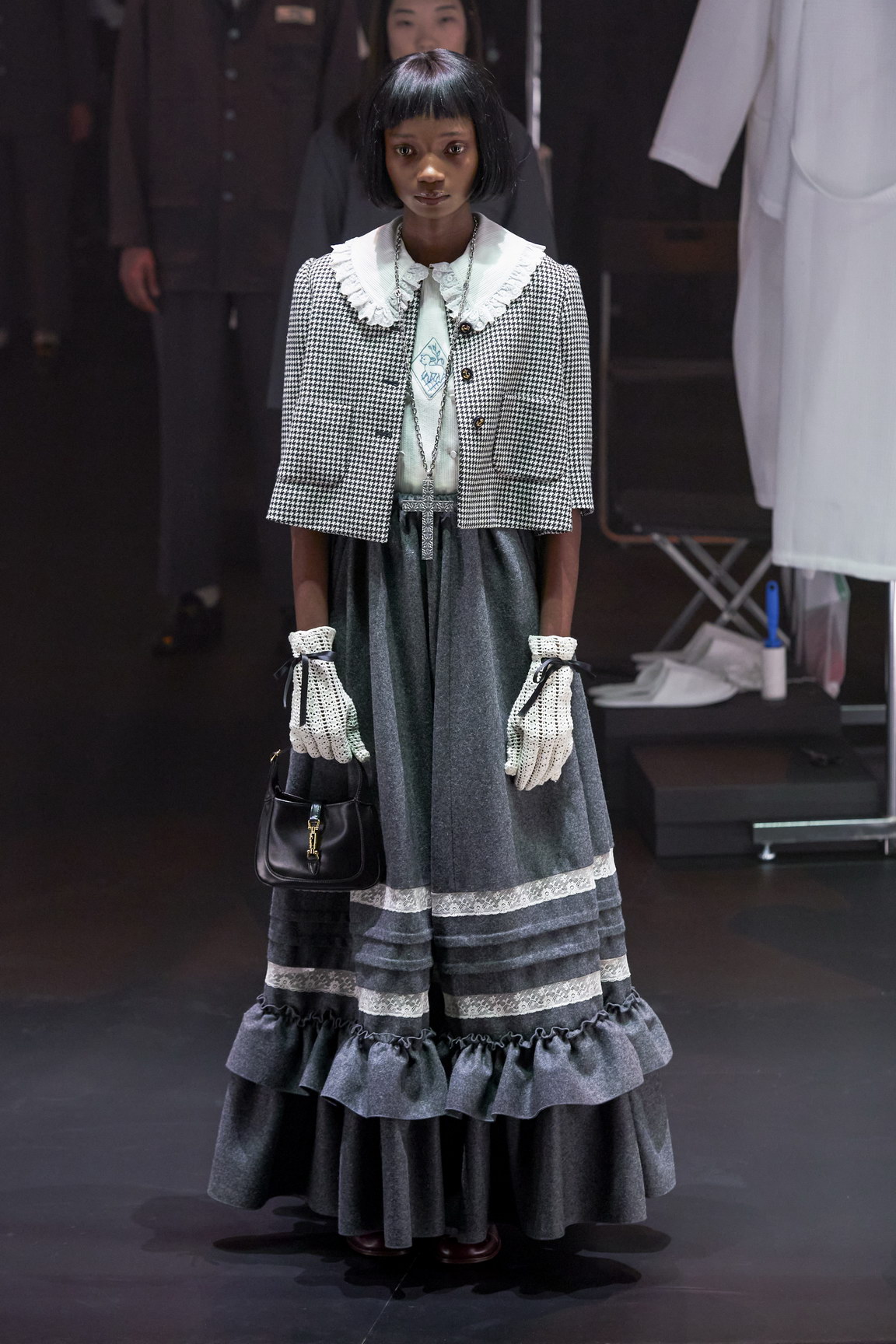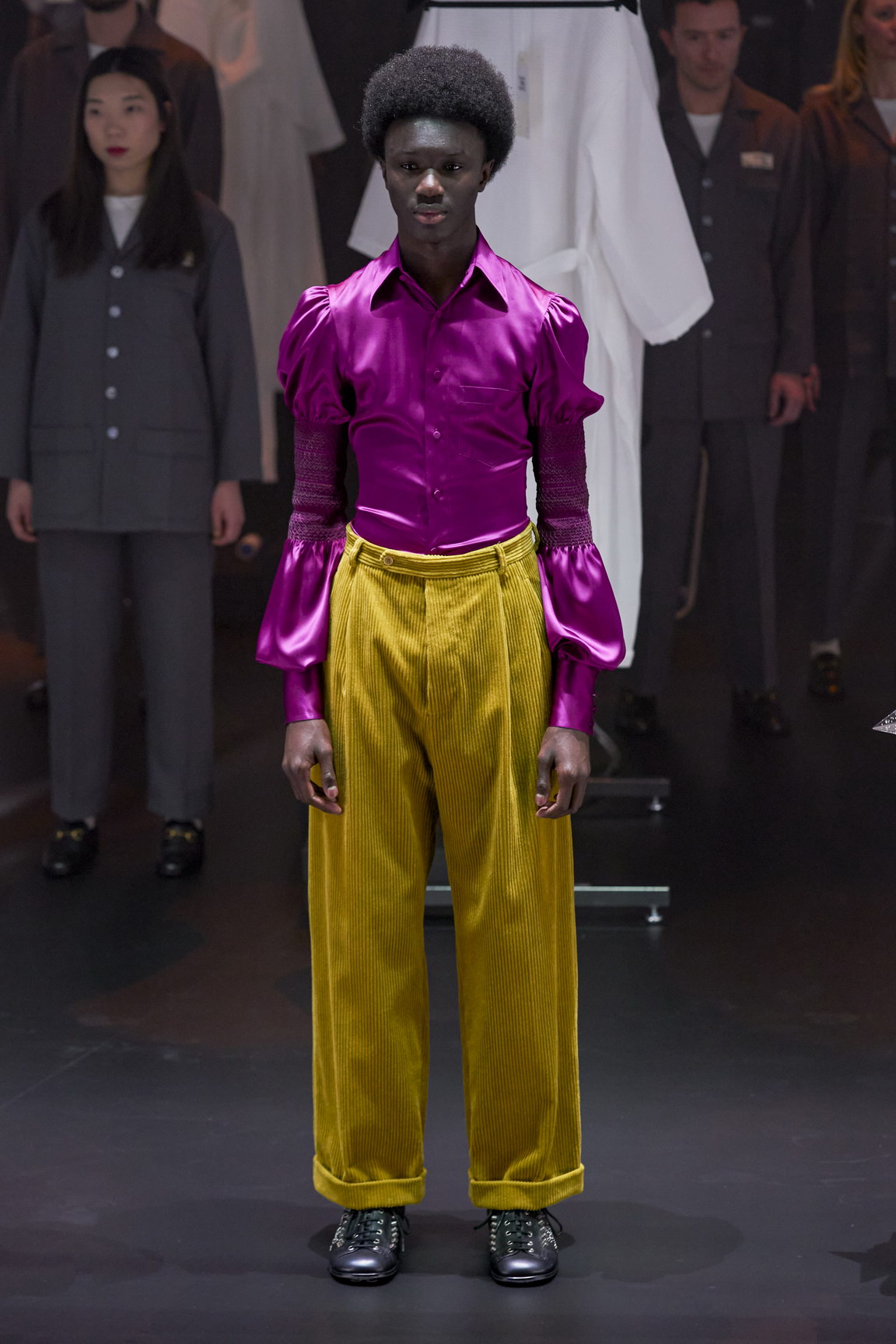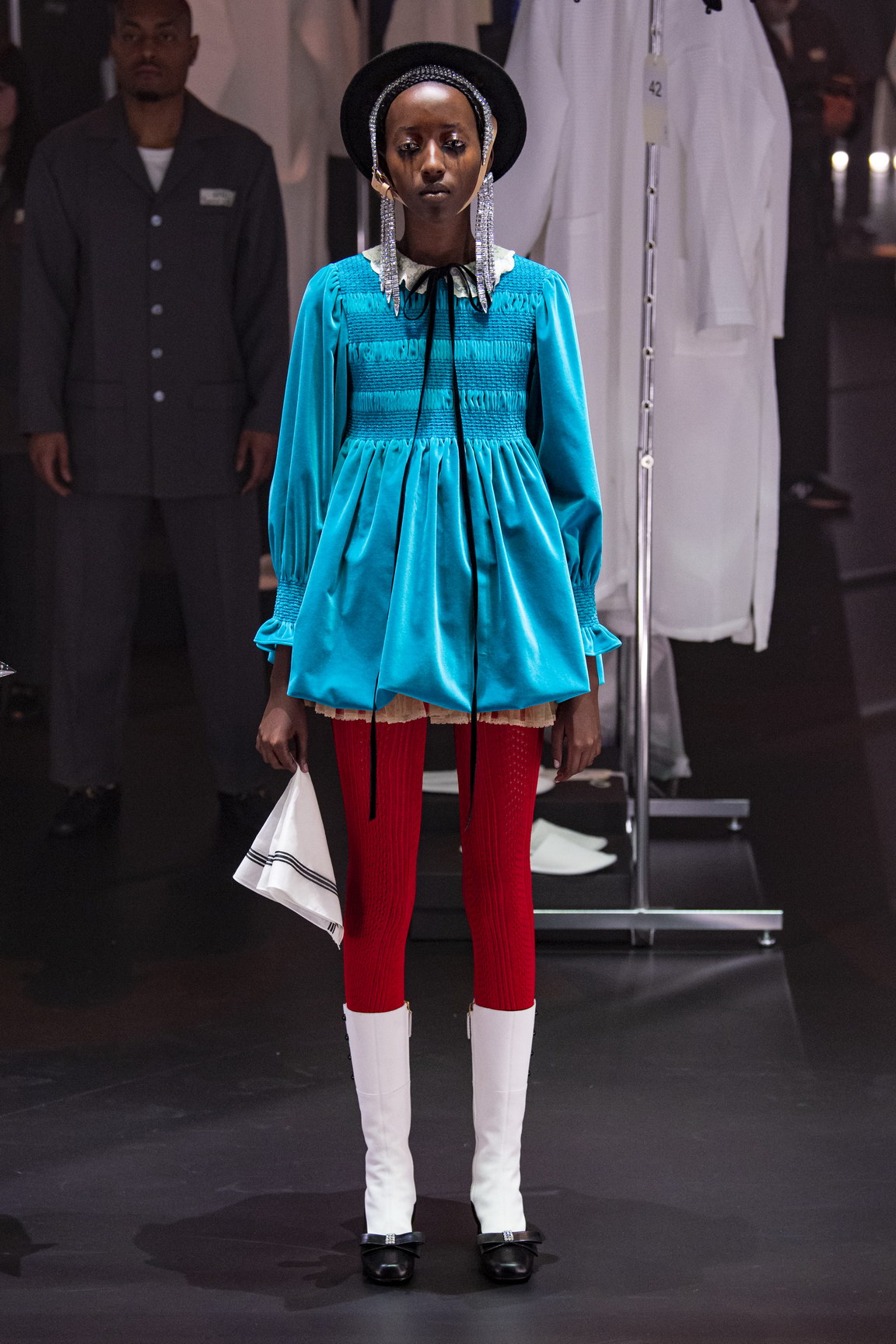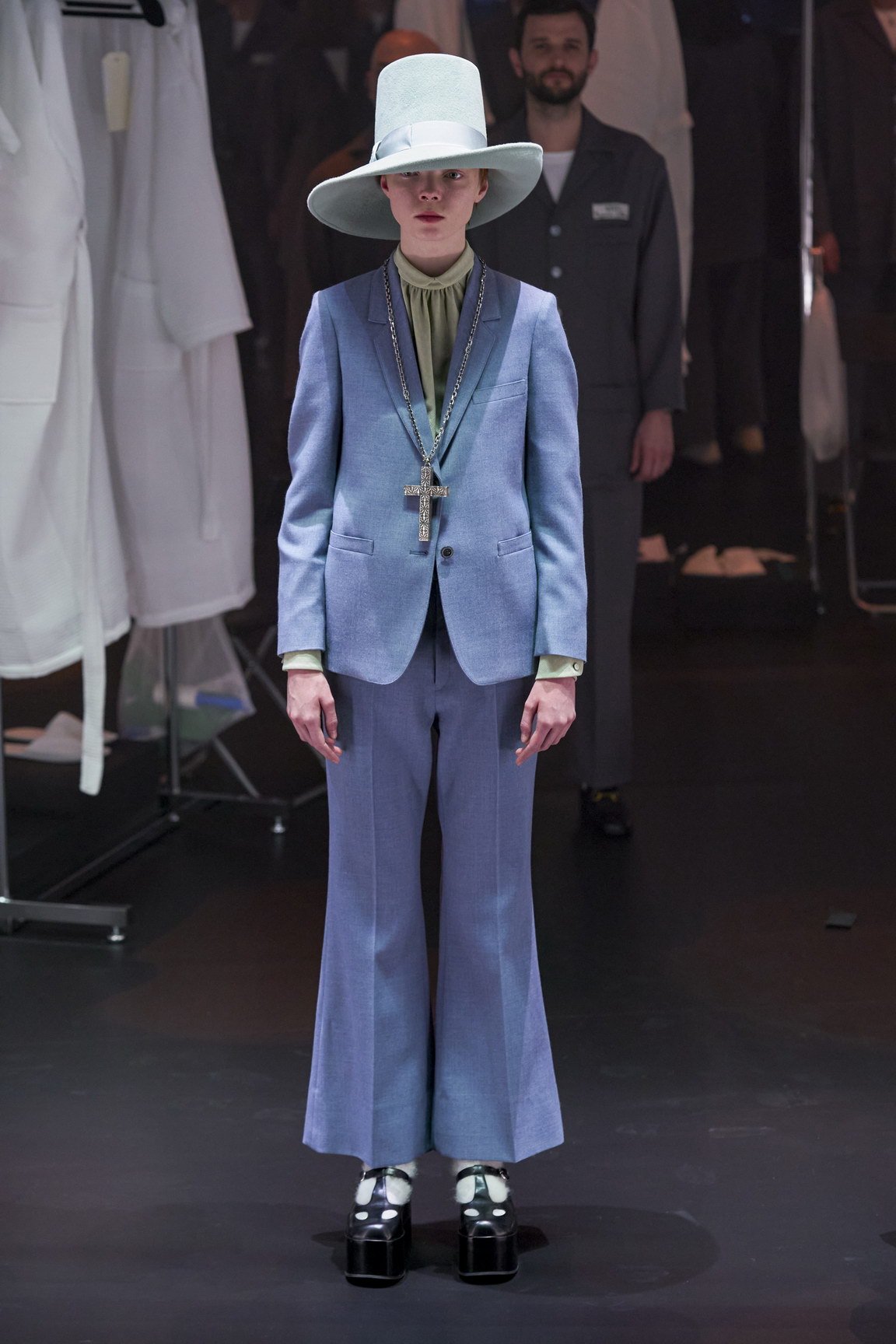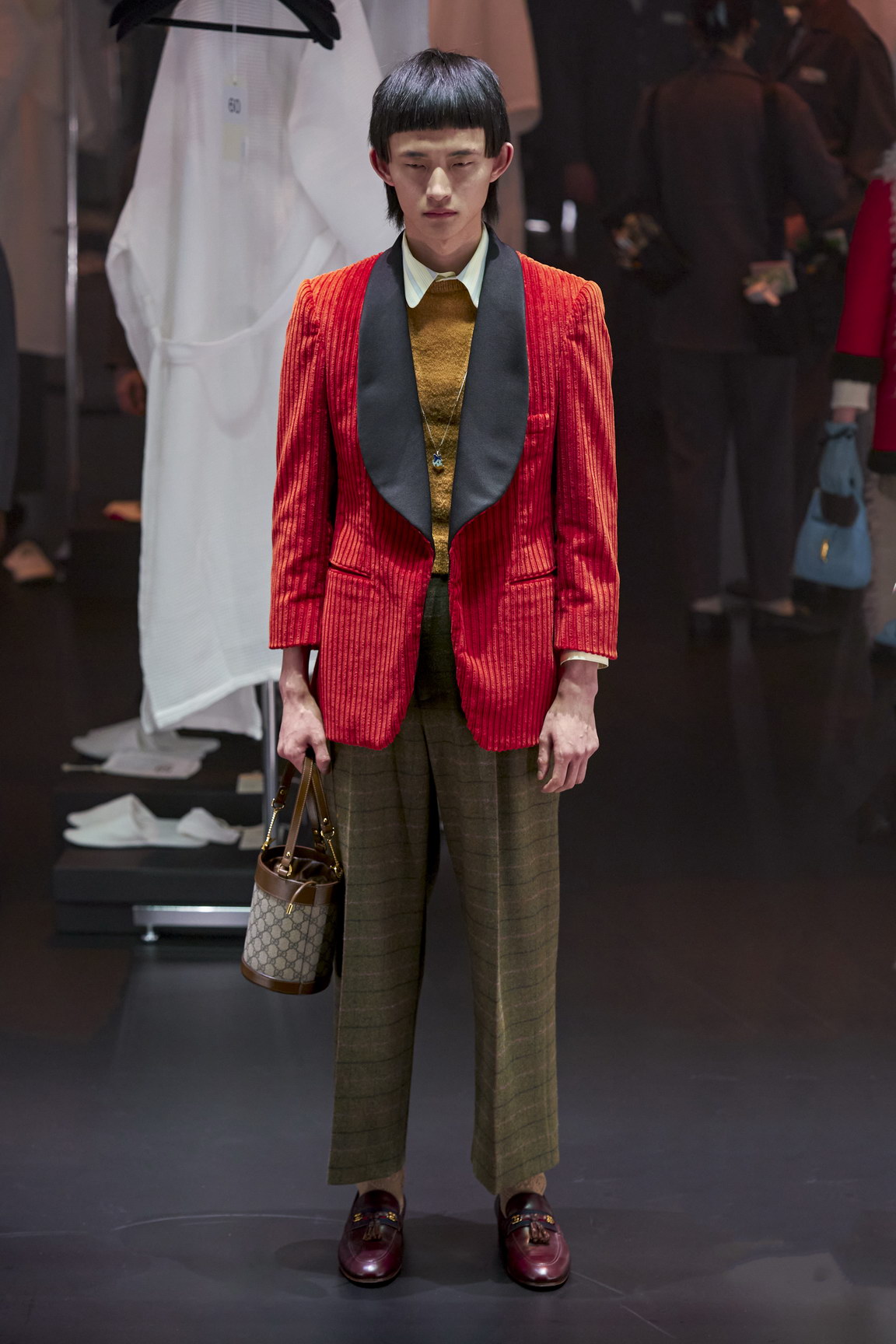 Tagged: