The trailer for Sally Rooney's Normal People is here!
Take a first look at the TV adaptation of your fave book, coming soon to Hulu and the BBC.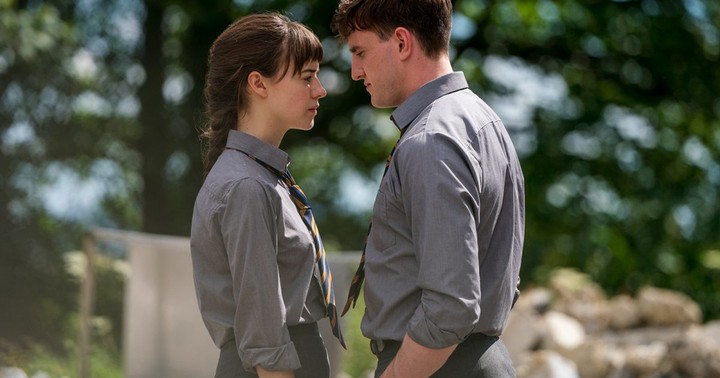 If you were just as enamoured with Sally Rooney's second novel, Normal People, as the rest of us, you'll likely be preparing to binge the hell out of the new 12-part adaptation due this spring.
Like its award-winning source material, the complicated love story is set in Ireland during the 2000s, following Marianne -- played by Daisy Edgar Jones (Cold Feet, War of the Worlds) -- and Connell -- played by Paul Mescal -- as they navigate the enduring sorta-not-really-kinda relationship that spans their school and university years. Oscar-nominated Irish director Lenny Abrahamson was brought on at the helm of the project, along with author Sally Rooney who edited the script and oversaw casting.
As with a tonne of other BBC content recently, the show will be available on both the BBC and Hulu, leaving you with no excuse not to be dragged through this heartbreaking tale and left feeling as damaged as its central characters.
In the meantime, watch the BBC trailer below and the Hulu trailer (different, better?) here.
Tagged: