Photography Mitchell Sams
The global traveller inspired a new era at Kenzo for AW20
Felipe Oliveira Baptista's first show for the storied French/Japanese house was topical to say the least.
|
27 February 2020, 1:12pm
Photography Mitchell Sams
Felipe Oliveira Baptista's debut show for Kenzo took place in a giant see-through bubble of a tent, calling to mind Todd Haynes' film Safe. In it, Julianne Moore becomes increasingly fearful that the world around her is making her sick -- something that assorted travellers at the shows this season may relate to. The world of Felipe's imagining felt similarly dark, taking his chic minimal vibe in a decidedly survivalist direction.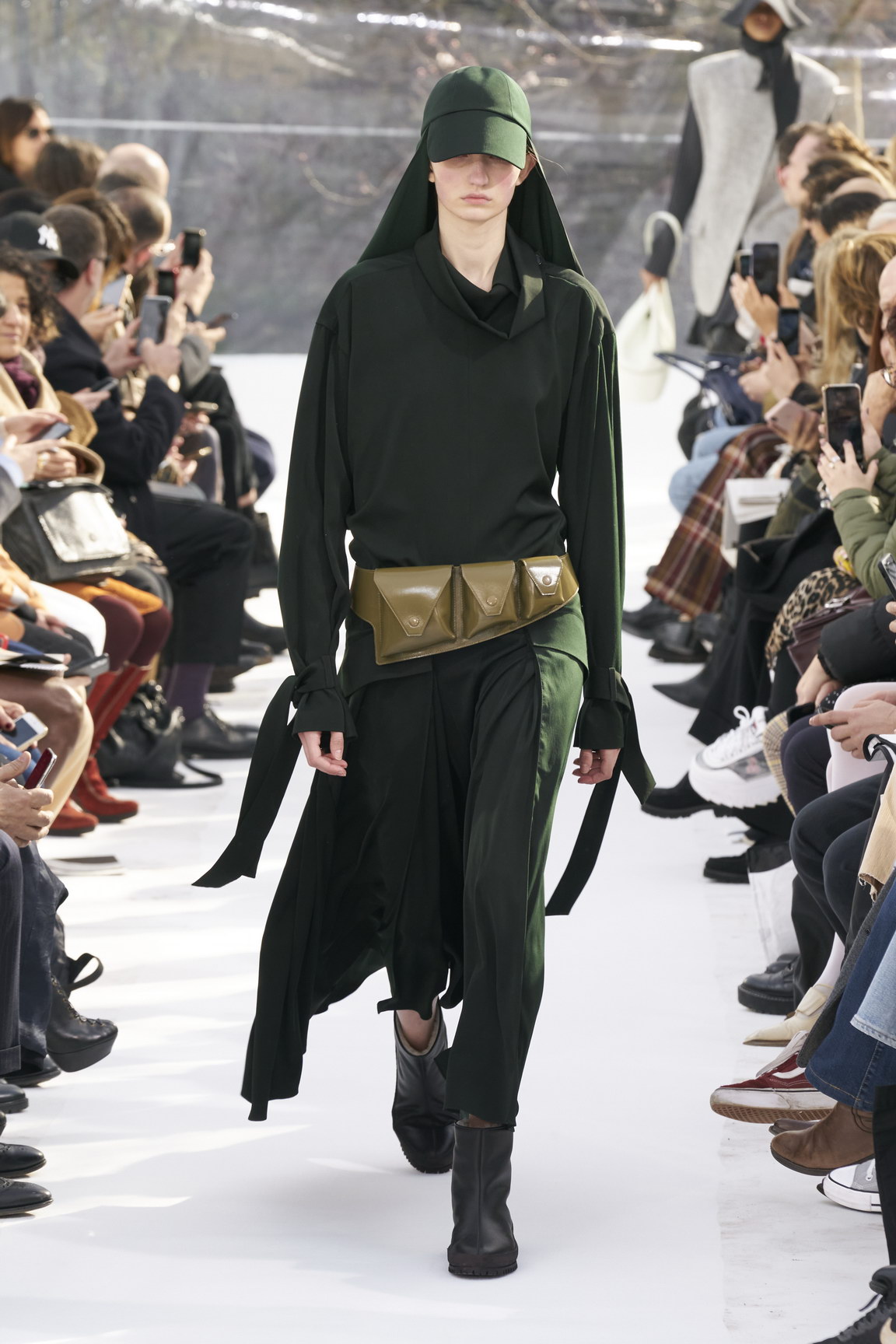 The designer opened with black oversize tailoring and the sort of capes that brought to mind futuristic travellers. Utility belts bound layered skirts and hooded sweaters in muted greys, while a trench was adorned with oversized belts. It was an elegant volte-face from the previous reign of the house, which was very much into neon prints.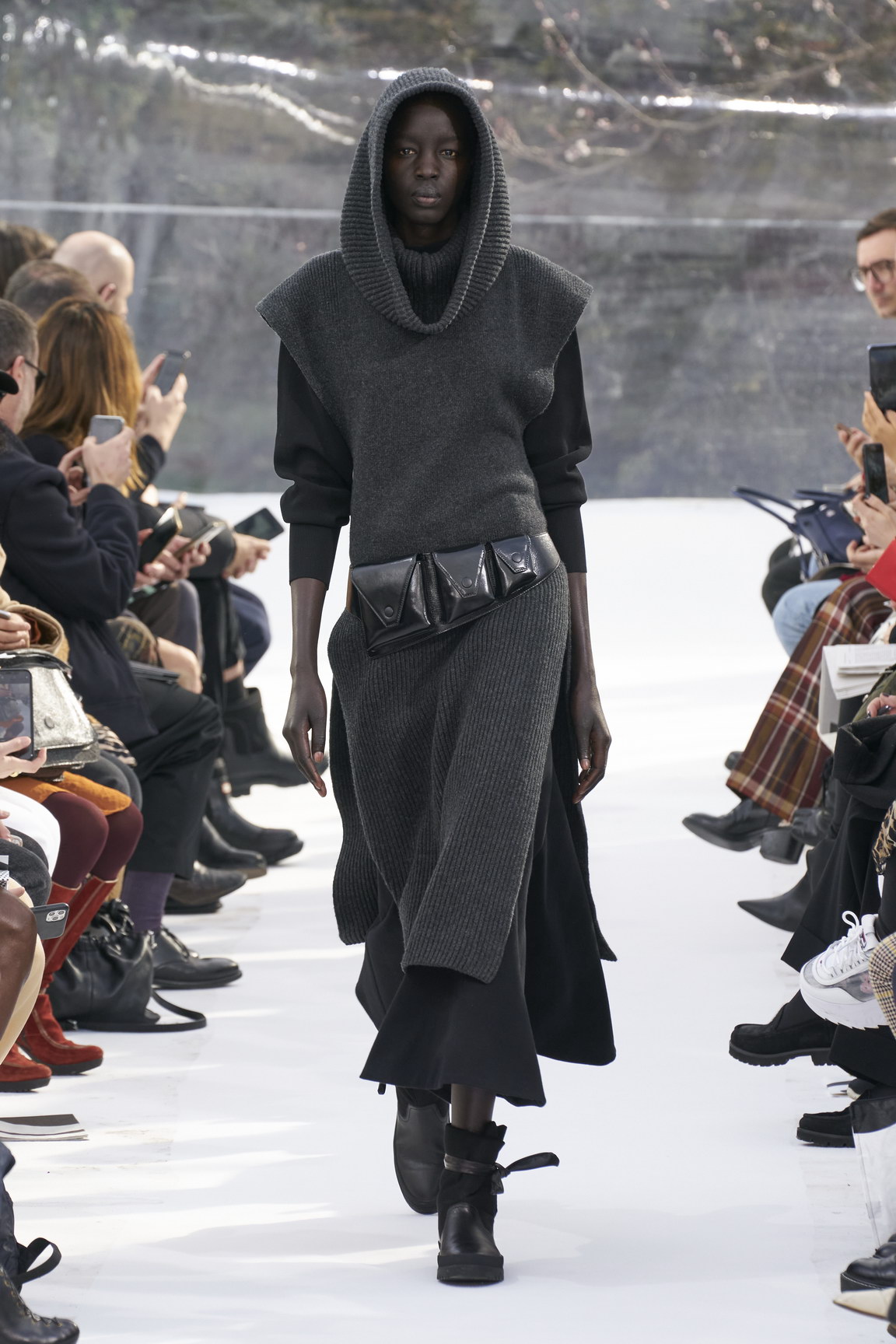 Of course, prints did make an appearance (how could they not), but when they did, it was painterly rather than chaotic. The roaring tiger of the house was printed across dun-coloured tunics, while camo came composed out of flowers rather than military greens. A particularly lovely look saw the house's tiger scowling out from the centre of a red, zipped cape, taken from the work of painter Júlio Pomar. Another saw the feline as a black intarsia silhouette on a sweater.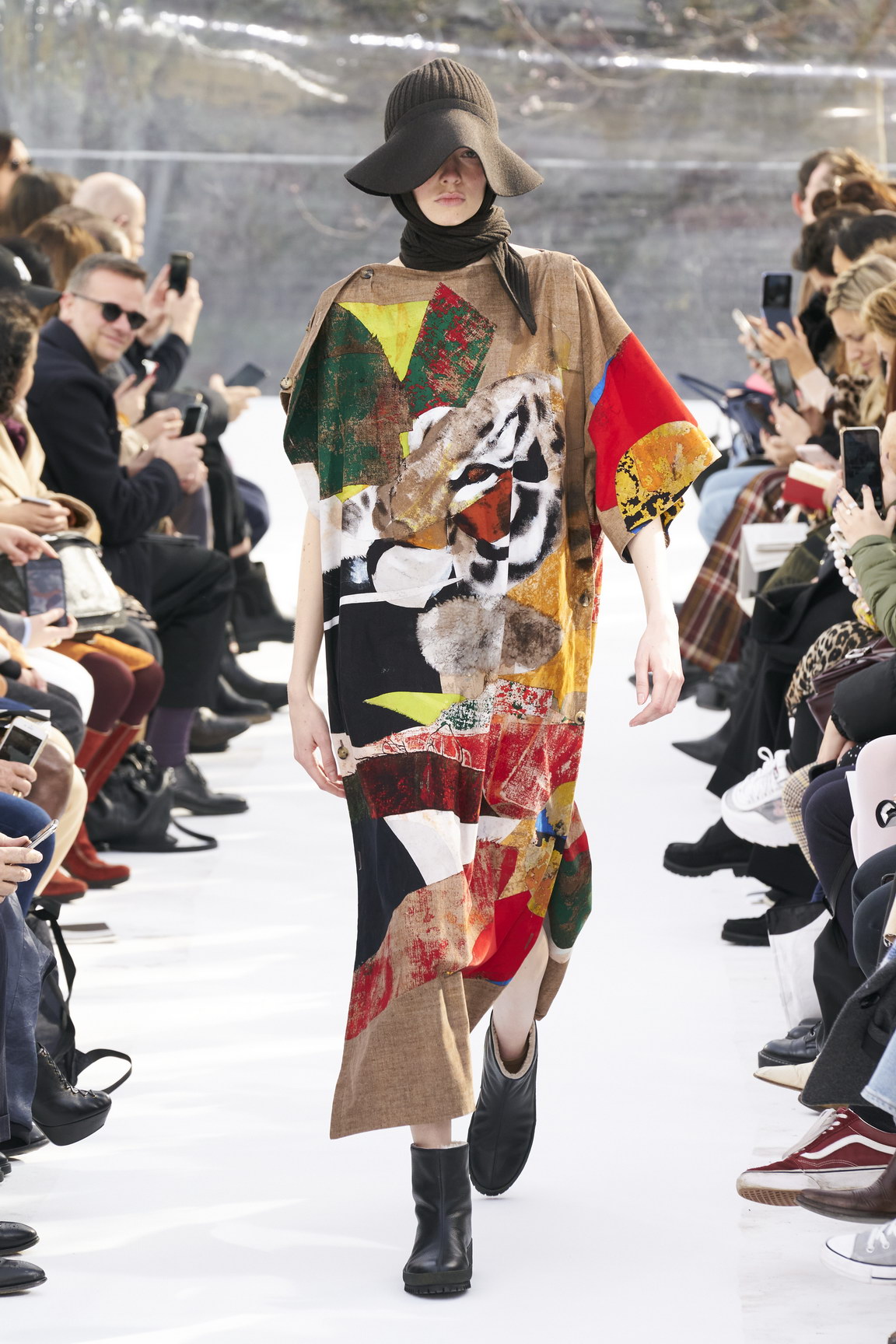 Felipe's vision, for Kenzo, seems evident -- to charge at full speed into a new decade, adding a dash of minimal futurism to his always elegant shapes. This inspiration, in fact, came from the founder, Kenzo Takada. "A young Japanese man wants to discover France," the notes read. It's sure to be an interesting dialogue between the story of the house and its new designer, and hopefully one that will take us into uncharted territories.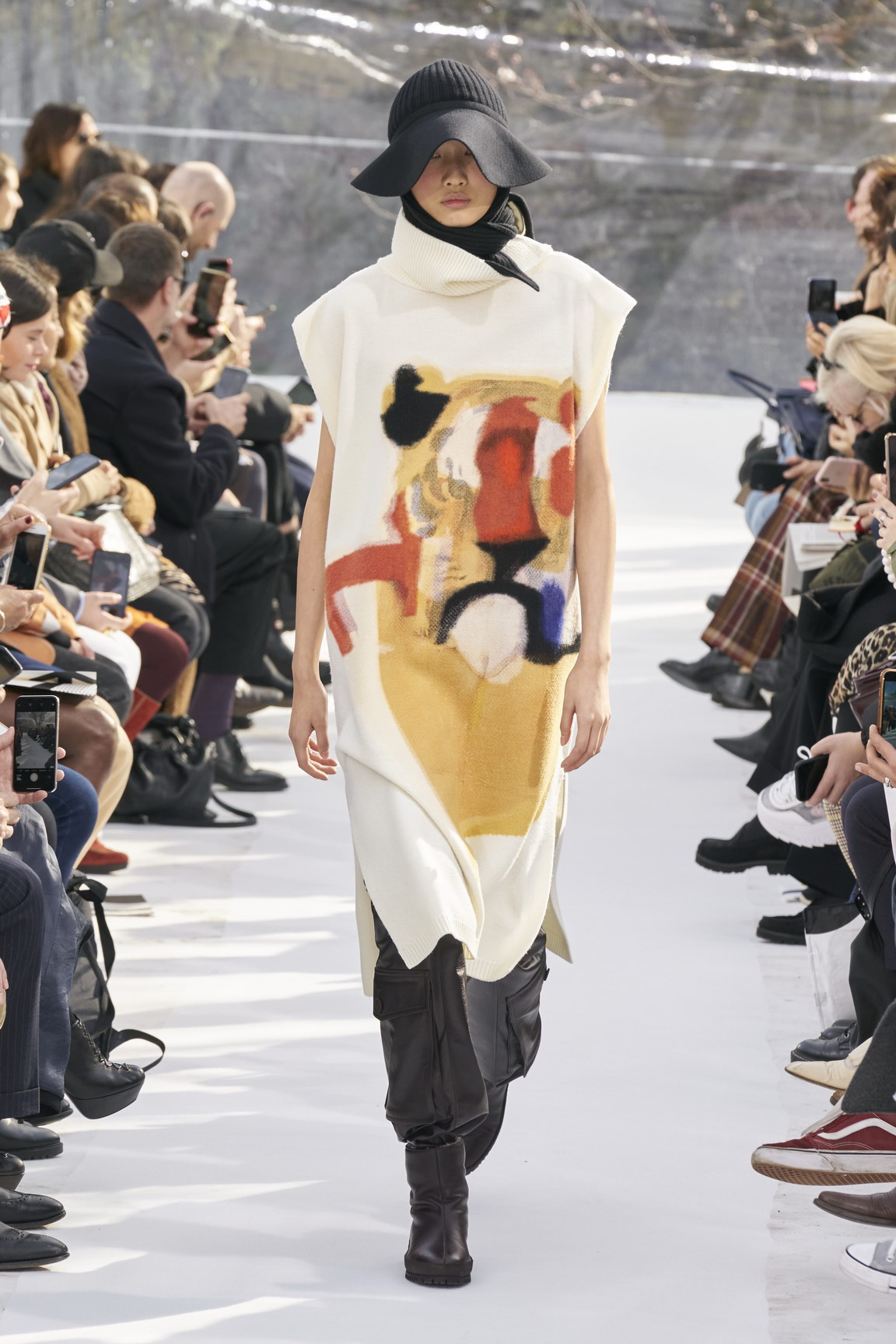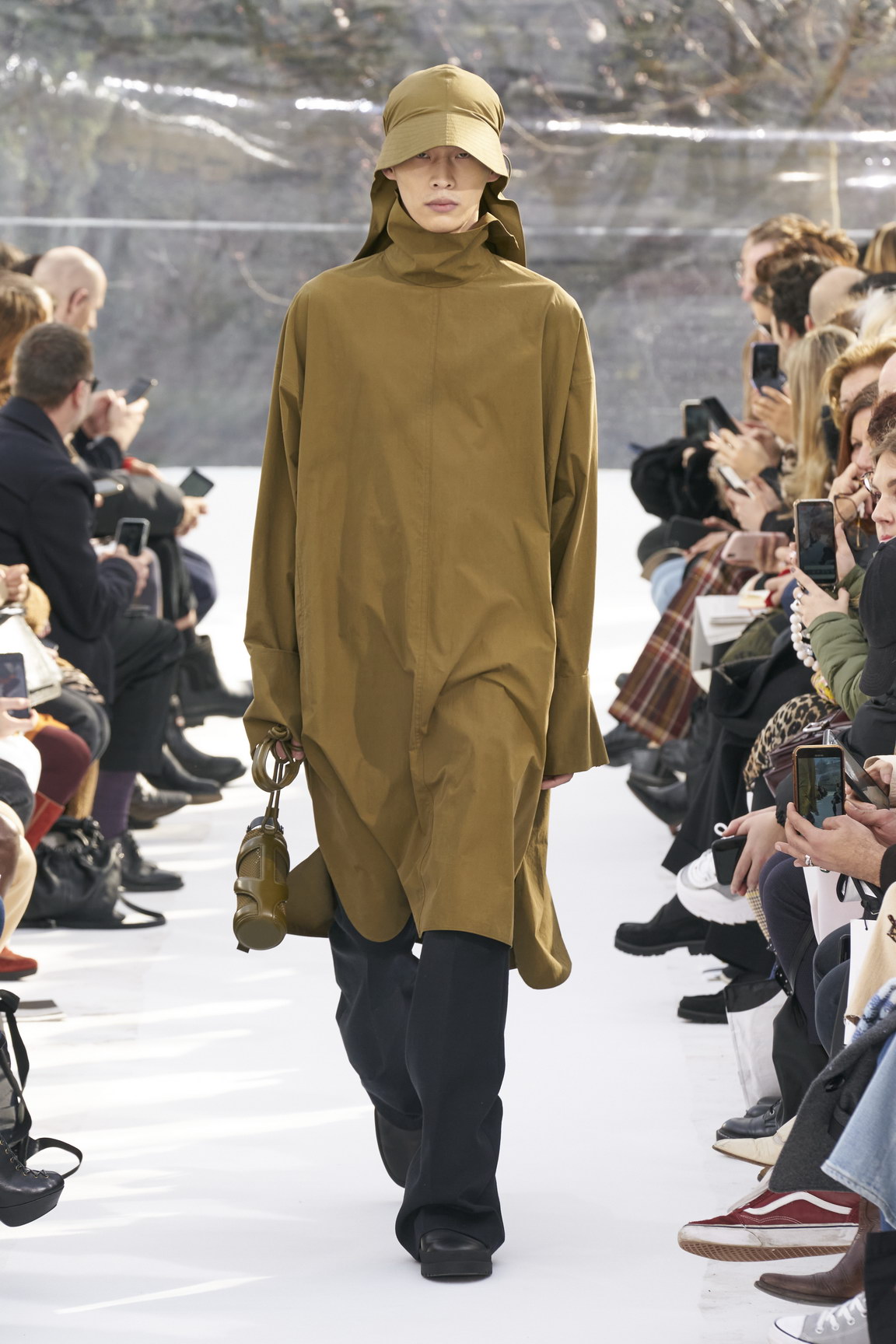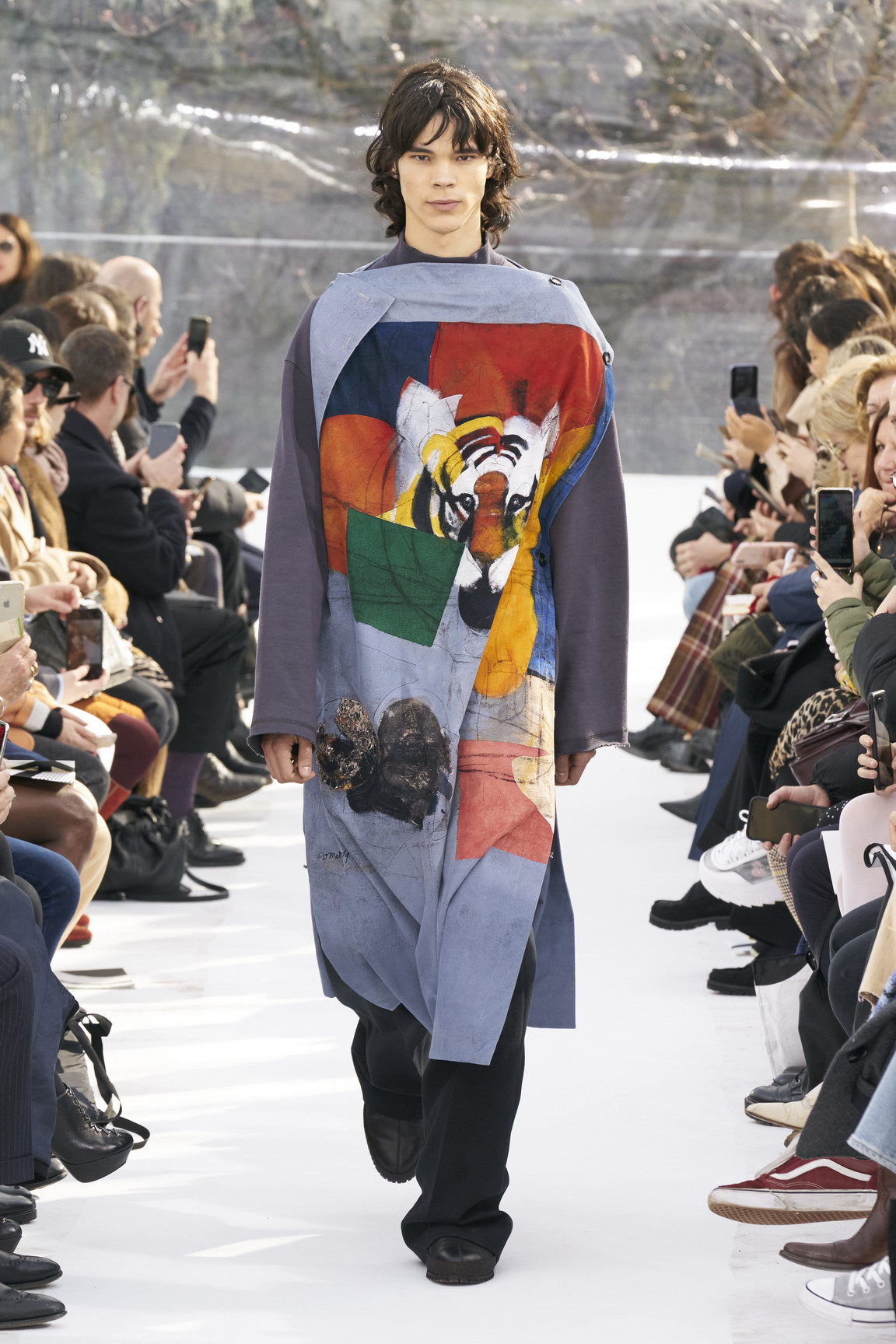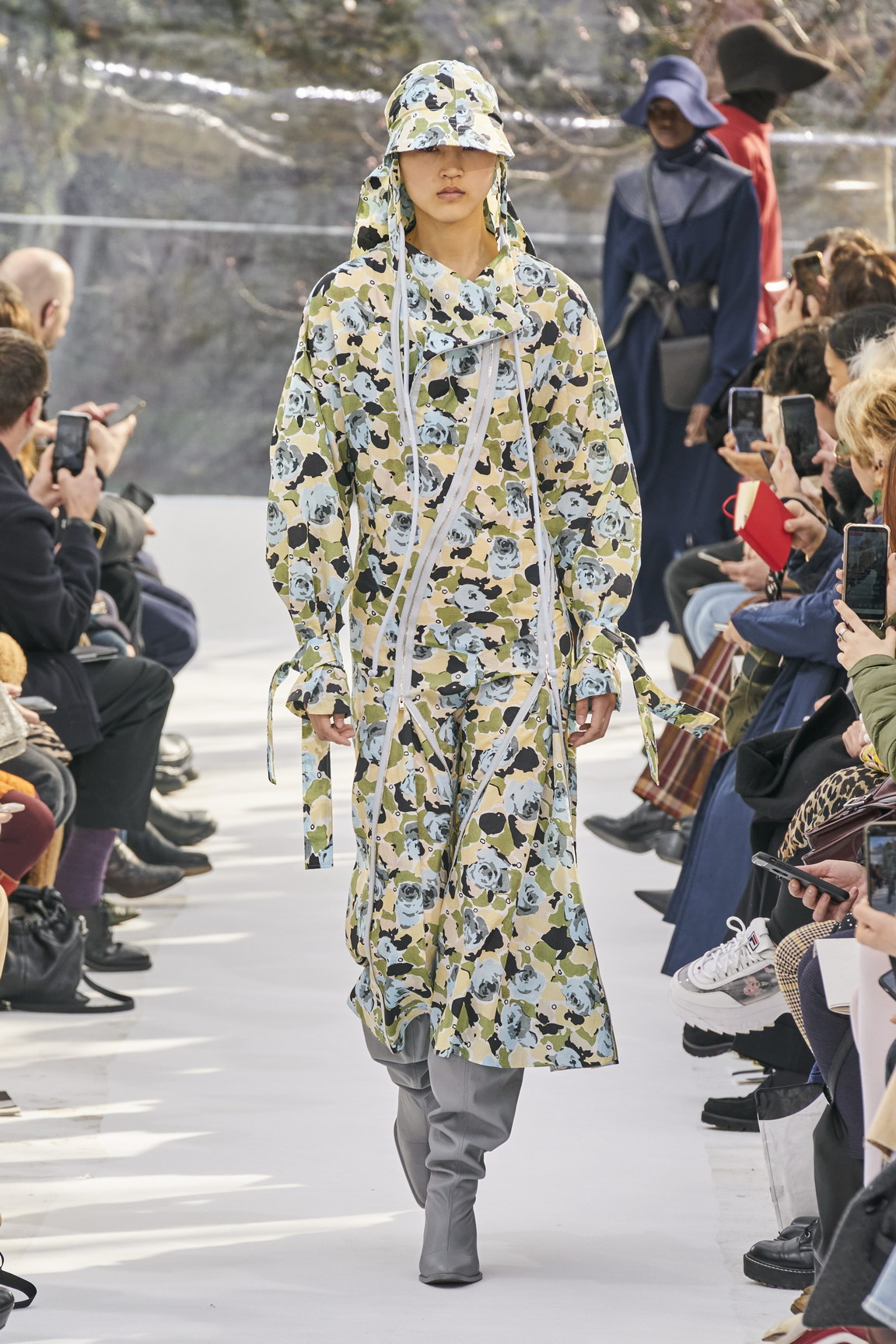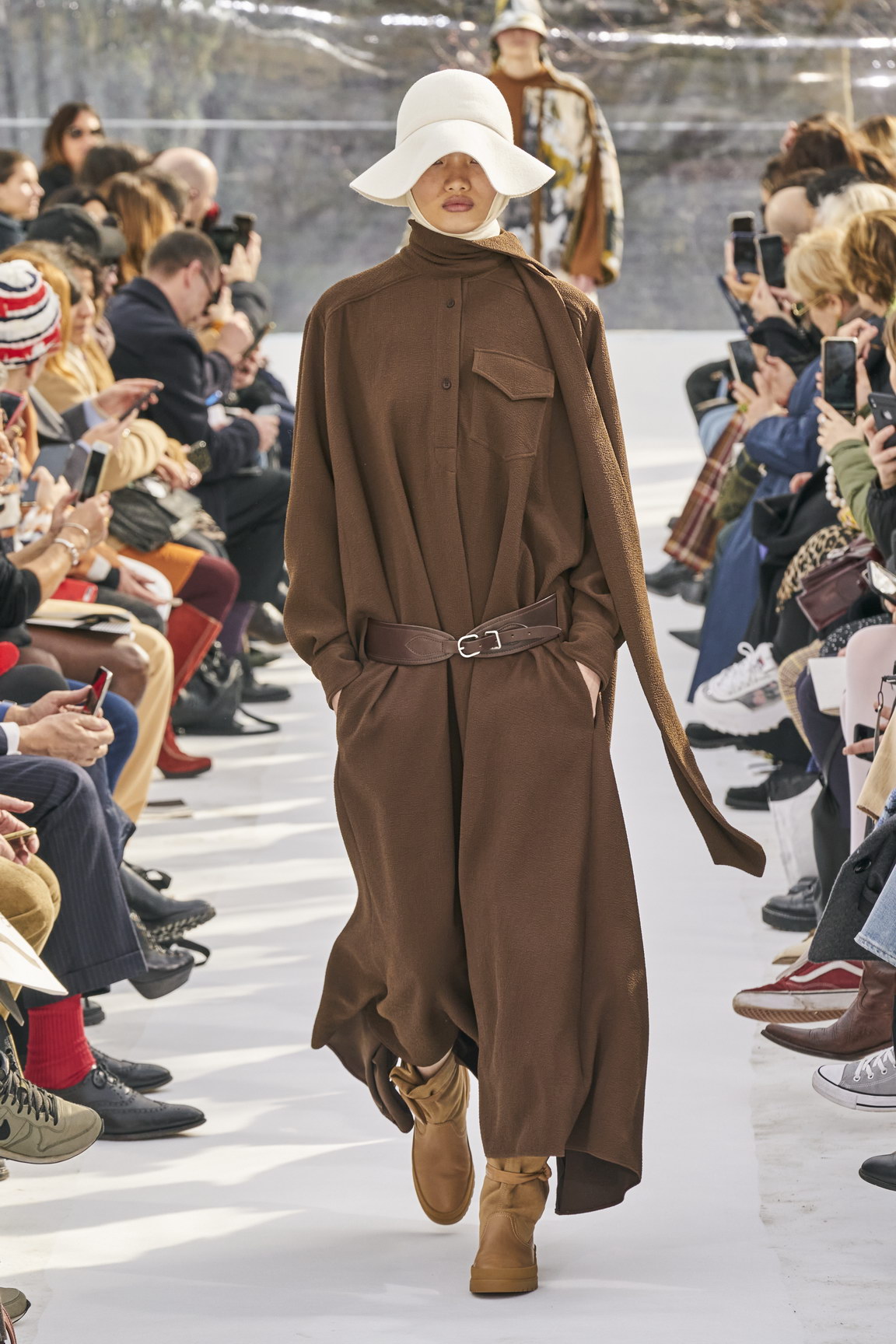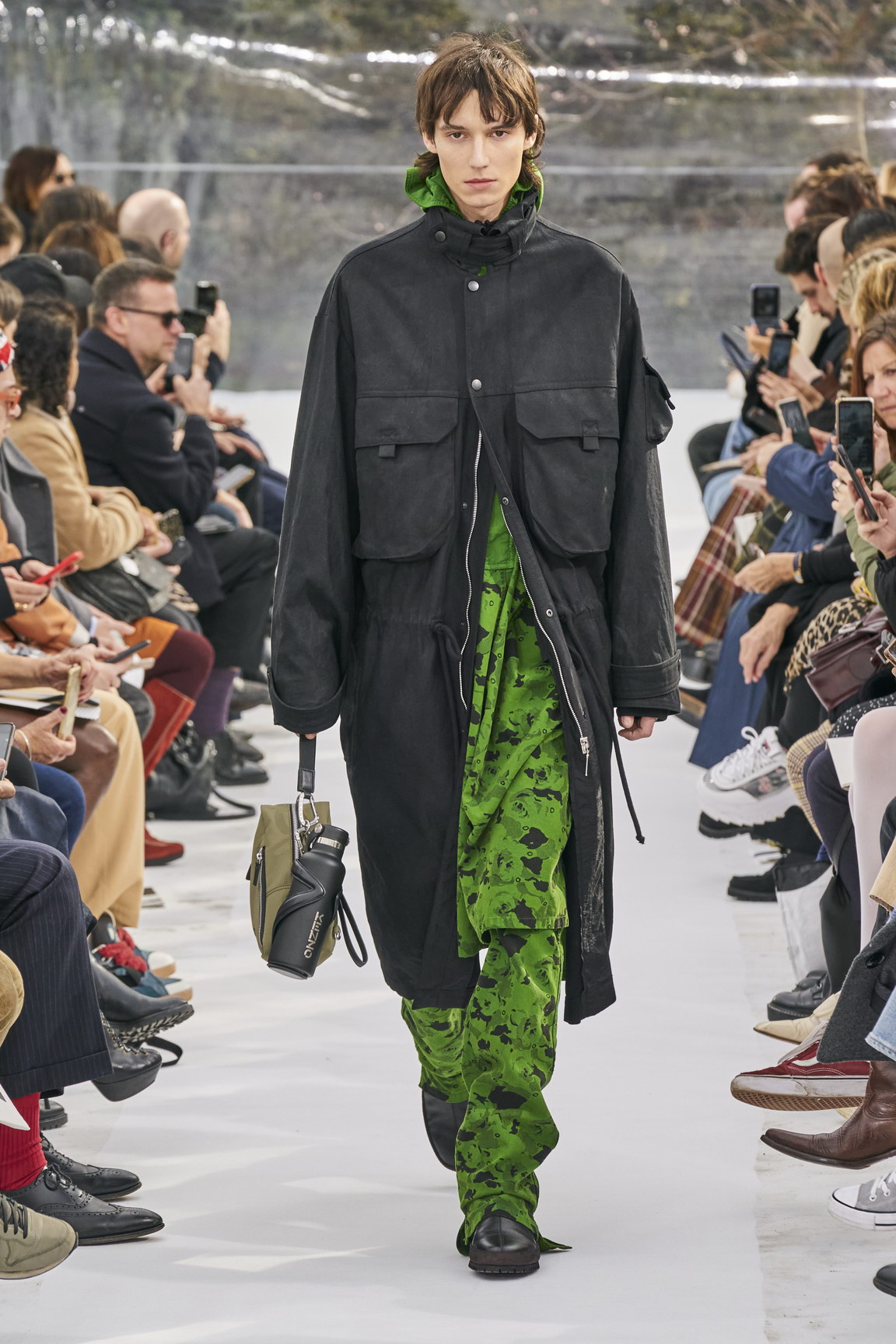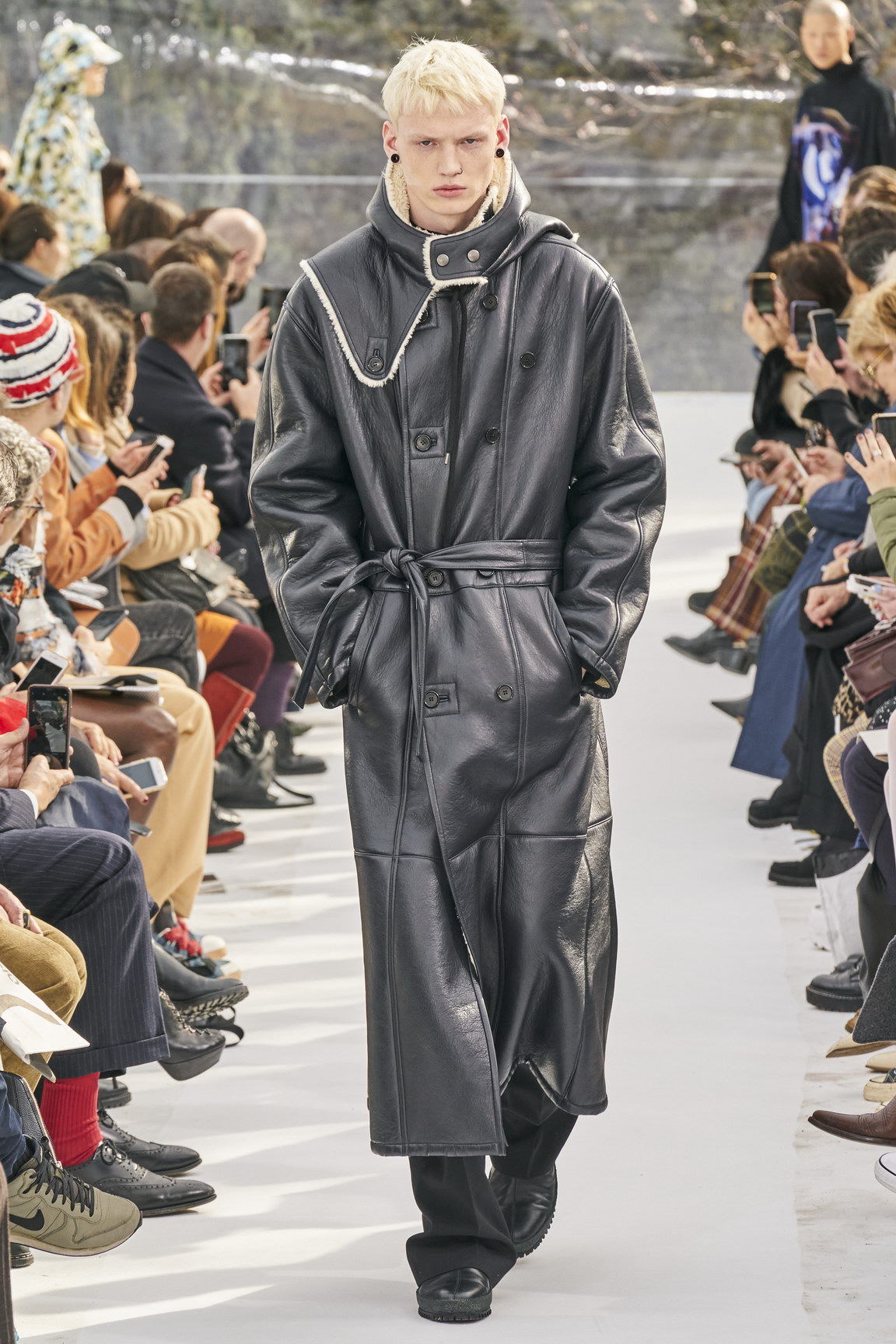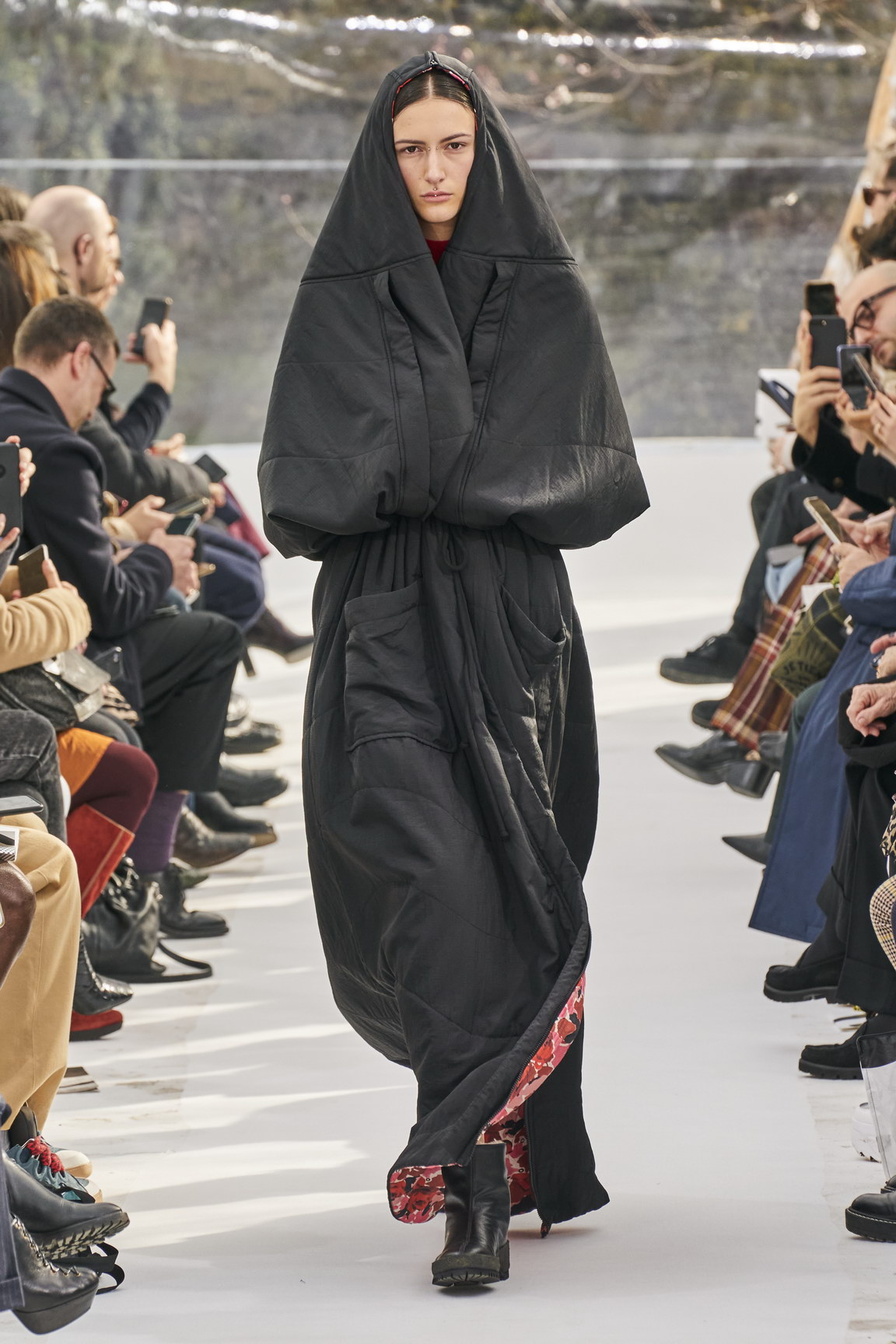 Credits
---
Photography Mitchell Sams