Left: Photo by Stuart Wilson/BFC/Getty Images Right: Photo by Victor VIRGILE/Gamma-Rapho via Getty Images
Exposed armpits is the questionable new trend for 2020
Fashion has the answer to your sweaty pit problem.
|
19 December 2019, 8:00pm
Left: Photo by Stuart Wilson/BFC/Getty Images Right: Photo by Victor VIRGILE/Gamma-Rapho via Getty Images
Few body parts are as subtle but political as female armpits. They can provoke mass outrage, even in 2019, and have long been a symbol of the feminist movement. Yet, fashion hasn't had a major armpit moment since Maison Margiela and Jean Paul Gaultier experimented with cutouts in the 90s. Now, as we head into a new decade, that's about to change.

Since the early 1900s, the female armpit has been policed in regards to body hair. As sleeveless dresses became more popular at the turn of the century, ads quickly deemed bare underarms a "necessity." From a famous feminist march outside the 1968 Miss America pageant in Atlantic City, where women discarded their bras, stiletto heels, and razors, to the more recent trend of armpit hair dying, drawing attention to female armpits has become a way to defy traditional beauty standards.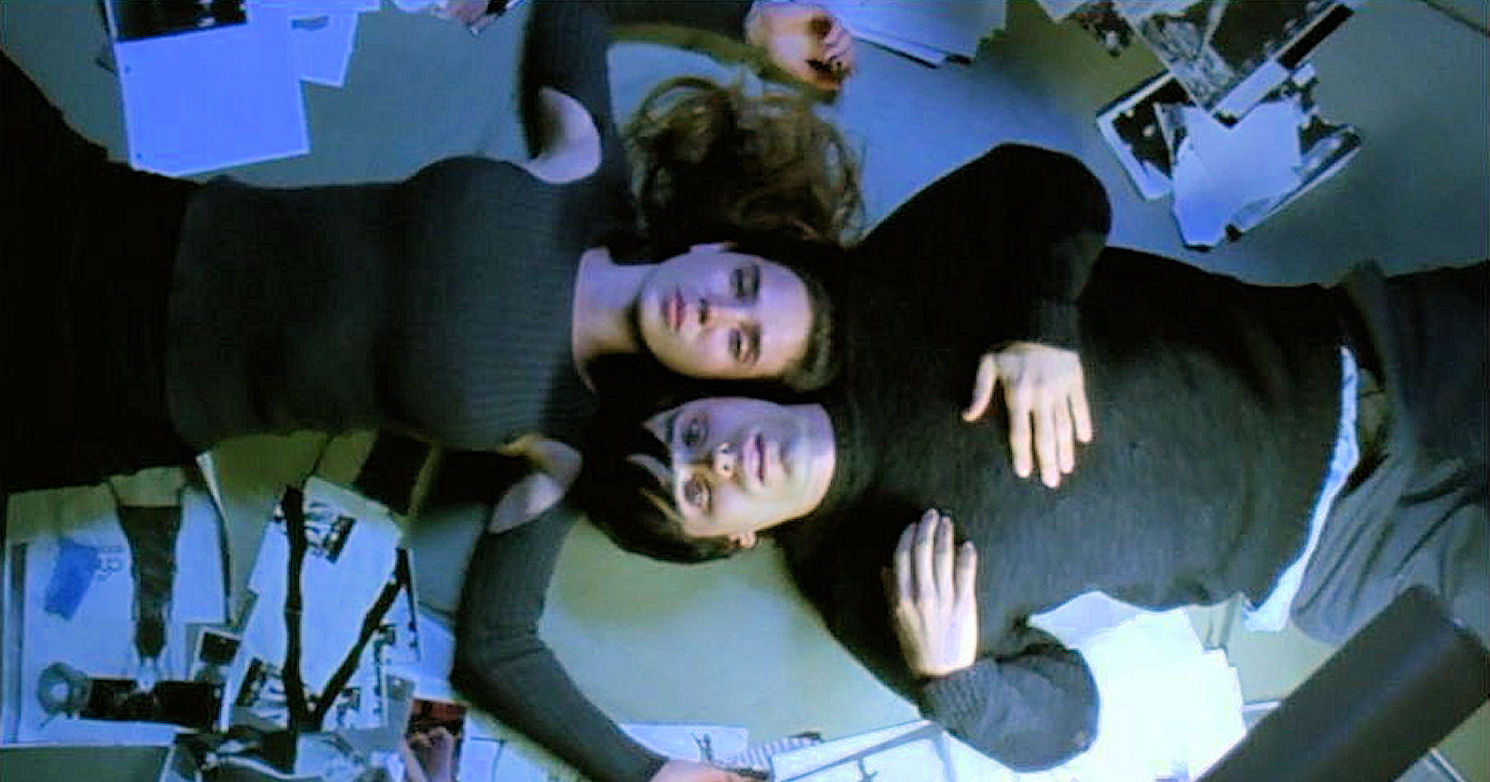 In a key scene from the popular early 00s movie Requiem for a Dream, released 2001, we saw Jennifer Connelly lying on the floor with Jared Leto with her armpits free from her black full-sleeve top. It was a bold look for a bold new decade. Fast-forward just over ten years and British model Clara Paget was having her armpit moment at a Chanel event in a subtle black dress. Then Jennifer Lawrence wore armpit slits in her gown for The Hunger Games premiere red carpet in 2015, and, in 2017, Rachel Comey created an "armpit hole" quilted jacket.
This year, the cutout trend has been in full swing, as womenswear designers experiment with exposing women's body parts through a resurgence of subversive trends from the 90s and early 00s like the bra top and the visible thong. With this also came hip cutouts and the resurgence of the armpit cutout. Proenza Schouler made the case for armpit cutouts in February this year on its winter 19 runway. The show opened the door into a whole new world where armpits could reign in a new silhouette that was effortless.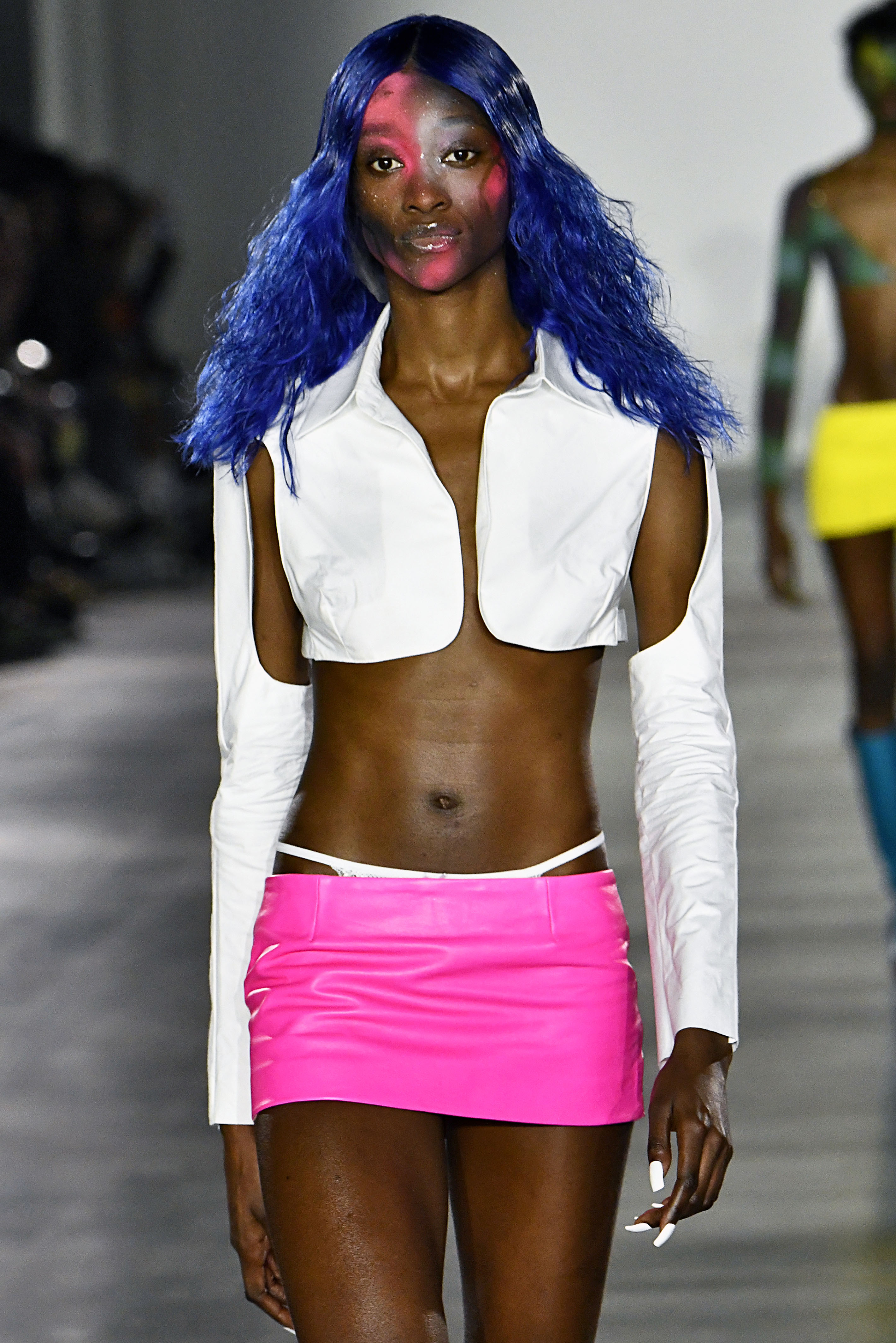 Then there was the most recent armpit cutout moment, Hailey Bieber photographed wearing emerging designer Mowalola. With this look last month, we reached peak armpit-chic, combining the perfect balance of geometric cutouts with a zip-up crop top. As Mowalola Ogunlesi is one of the UK's most innovative new fashion designers, it is only fair to assume that this won't be the last time we see the armpit cutout approached in this way. In fact, the look and her entire new collection set us up for a new decade where the armpit rules all.

With that in mind, this "unexpected" emerging trend is exactly the energy we want to bring into 2020. As we enter a daunting new era that will be defined by climate change and AI, an armpit cutout pays tribute to the fact that we don't have time to be worry about our underarms. The rules have changed; we're embracing the uncertain and seeking out enjoyment wherever possible. Let your armpits fly free.