Courtesy of Morgan Hill Murphy
A first look at Daniel W. Fletcher's fresh and sexy Fiorucci menswear
The legendary Italian brand and Brit designer come together in this exclusive editorial.
|
17 December 2019, 5:08pm
Courtesy of Morgan Hill Murphy
British menswear is boundary-pushing, playful, sincere -- but seldom sexy. That is, unless, you are Daniel W. Fletcher, the Central Saint Martins graduate who went from the Northwest of England, to a stint at Louis Vuitton, to running his own namesake brand in the space of a few short years. His SS19 show captured the bleary-eyed energy of a city worker, sweaty from dancing in clubs the night before, wandering into work the next day; soft, dishevelled and with skin showing. Its follow up paired boxing shorts with delicately cropped knitwear, waists cinched with exaggerated cummerbunds.
If anyone knows how to imbue menswear with a sense of sexiness, Daniel does. So it's no surprise that the legendary Italian denim brand Fiorucci, known for their denim and iconic angel motif logo T-shirts, have enlisted the designer to become their Artistic Director for menswear.
To design his first line-up of looks, Daniel looked back into the Fiorucci archives and found an iconic campaign from the 70s starring a mulleted Rod Stewart in a boat neck T-shirt bearing the Fiorucci motif and some pinstripe denim.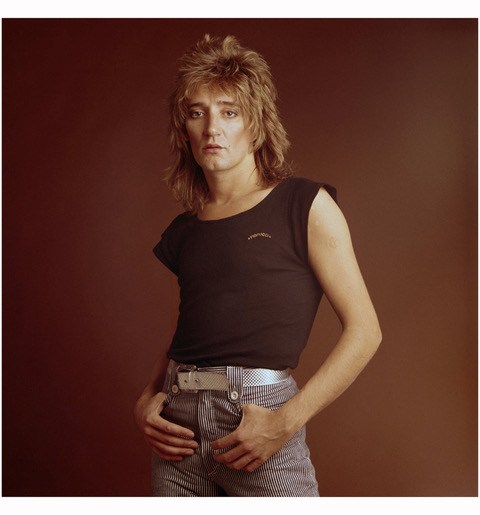 Daniel has soaked up that camp androgyny for his first outing under the Fiorucci brand name, and has produced an editorial, premiering exclusively on i-D, that gives us our first look into how he'll be handling denim at the brand. Think zip pocket white jeans, exposed stitch jackets and jean co-ords, and the brand's iconic T-shirts in form-fitting style.
"Denim was a fundamental offering in the original Fiorucci brand, and it's prominent in a lot of the imagery that was around at the time and from within the archive," Daniel says. "I wanted to revisit this as part of one of my first contributions to the house: experimenting with fits, washes and styles so that my first designs formed a firm core collection for men. The t-shirt uses an archive logo taken from the iconic image of Rod Stewart wearing Fiorucci… These initial ideas and archive visits will form the basis of my collection in January."
Check out the editorial below and prepare yourself for Daniel's first show for the brand, which will debut at London Fashion Week Men's on Saturday January 4. Expect something sexy, fun and unmistakably Fiorucci.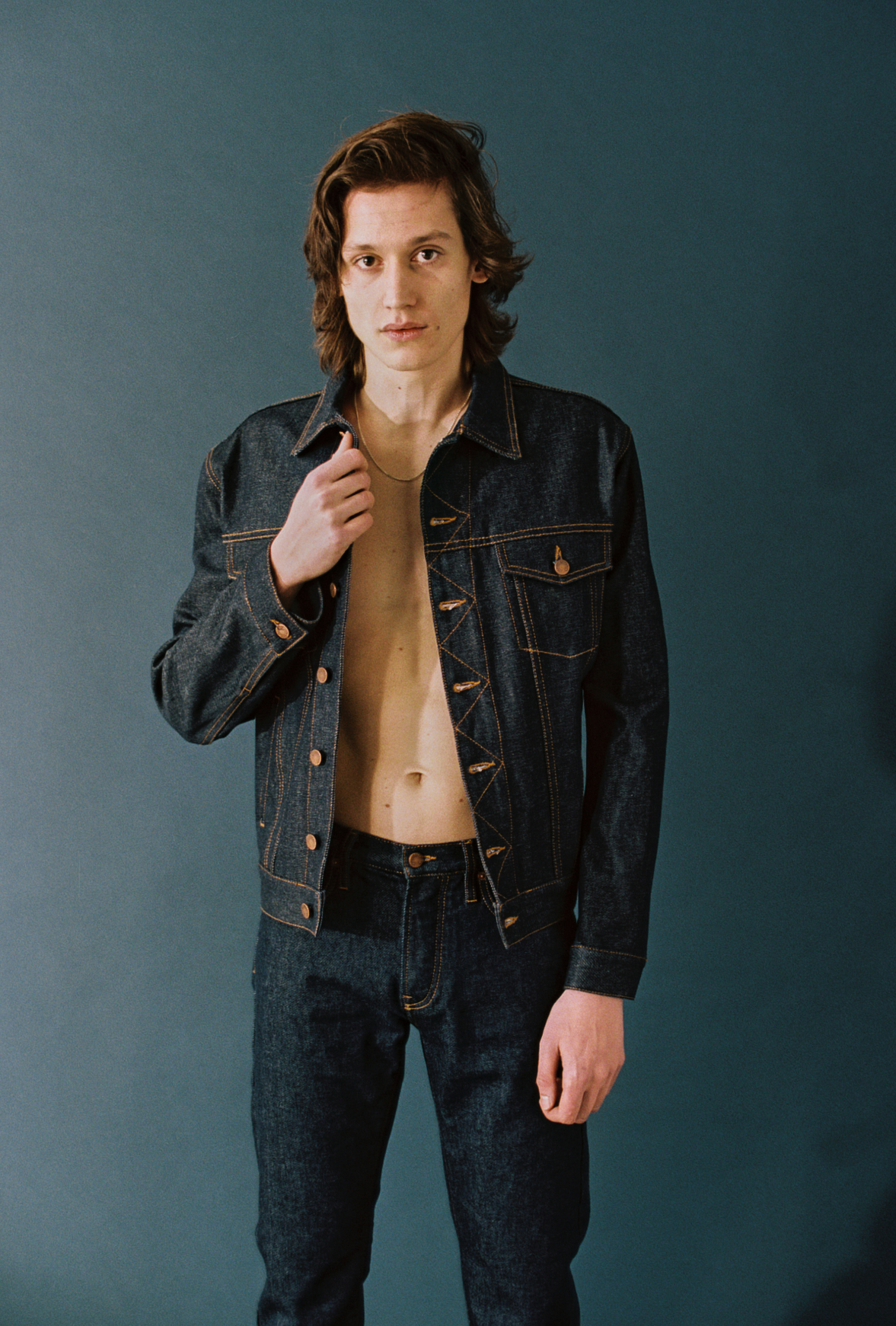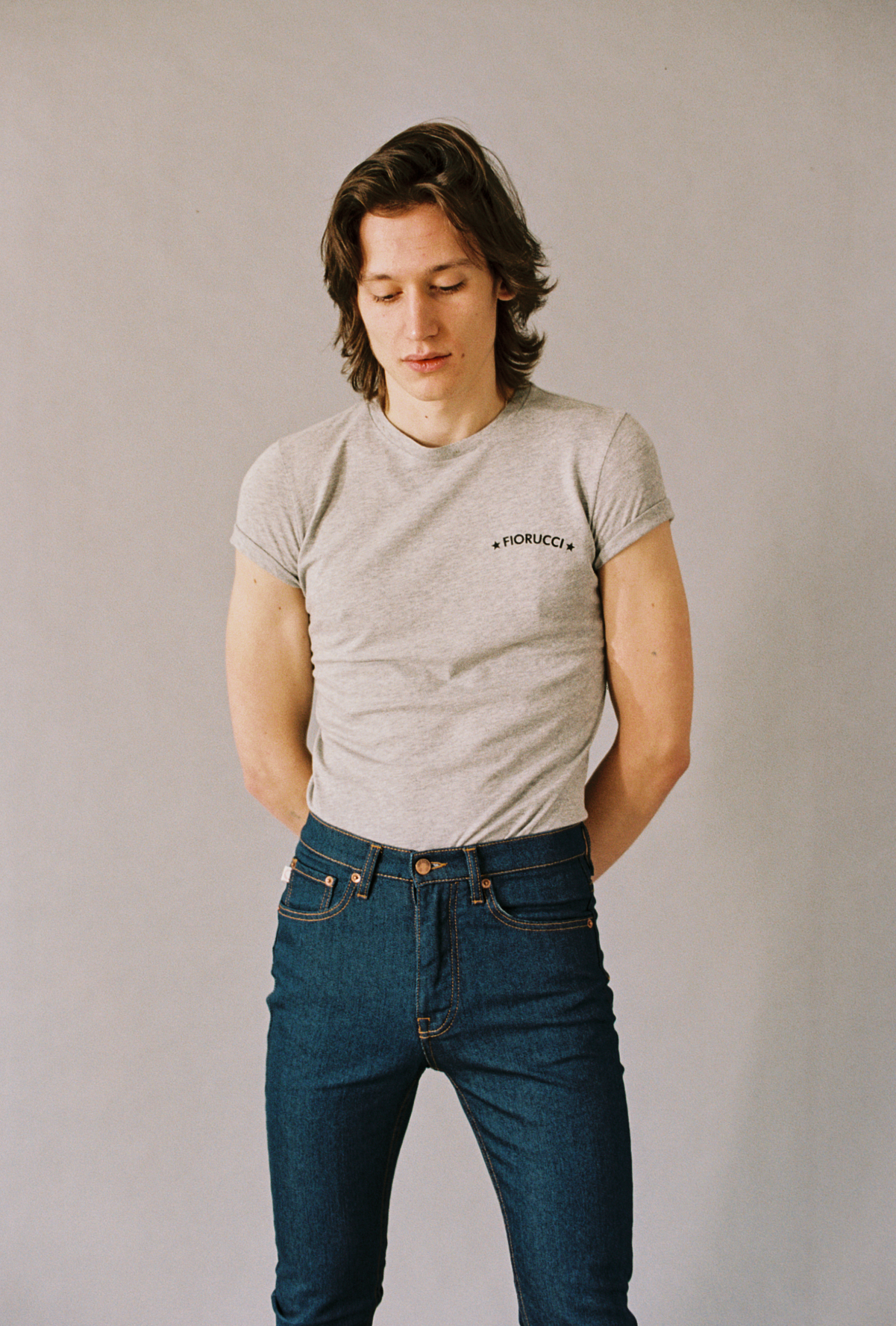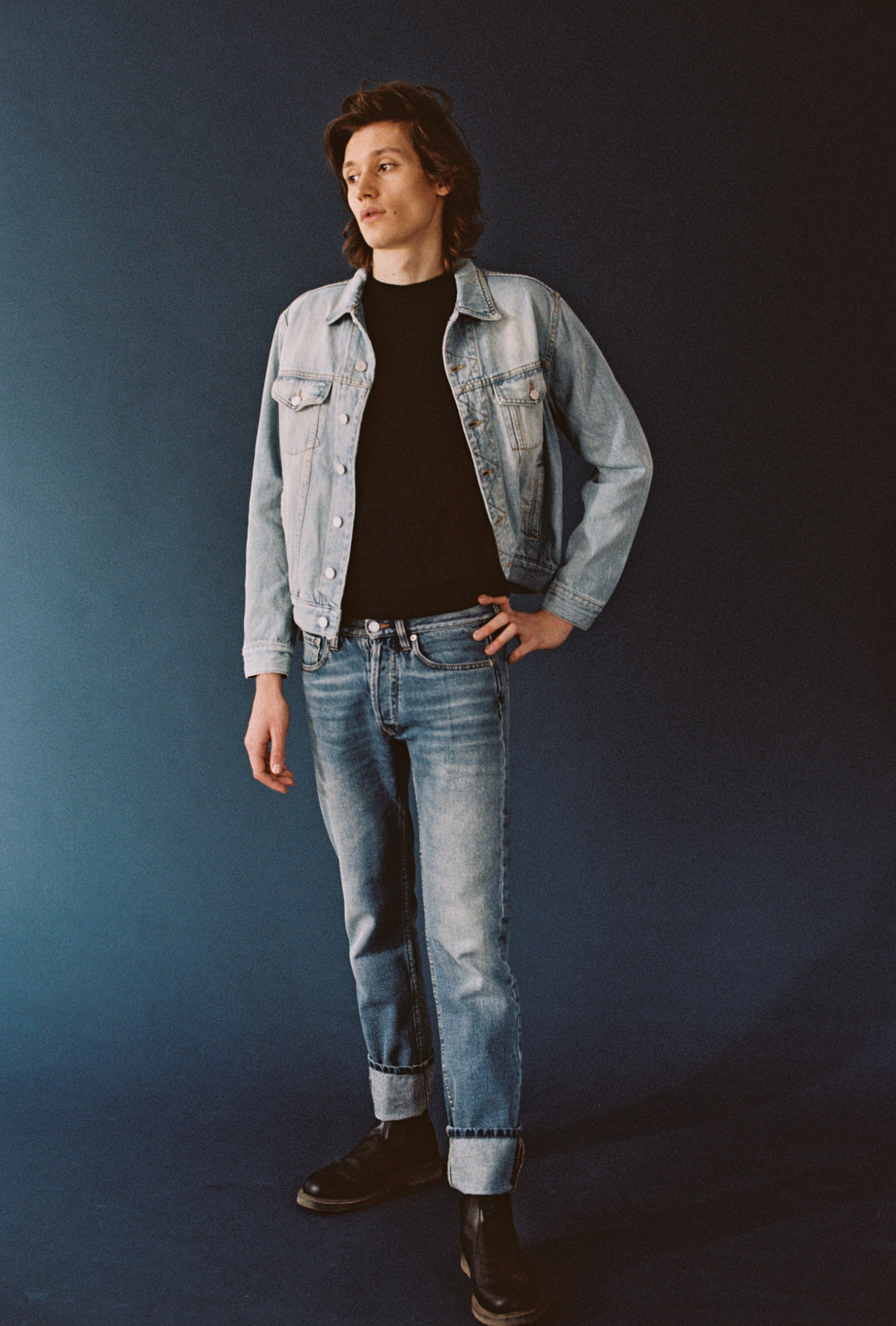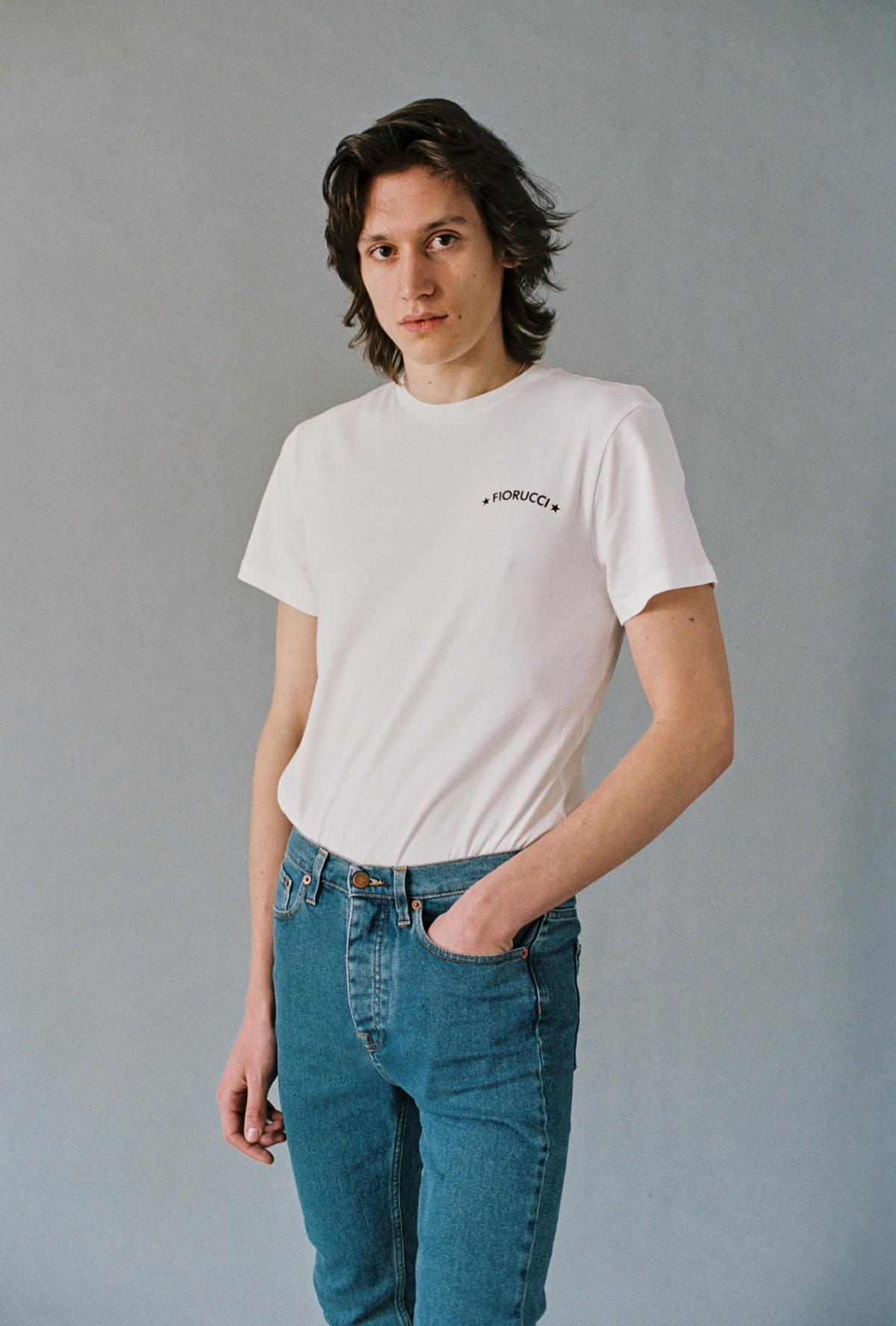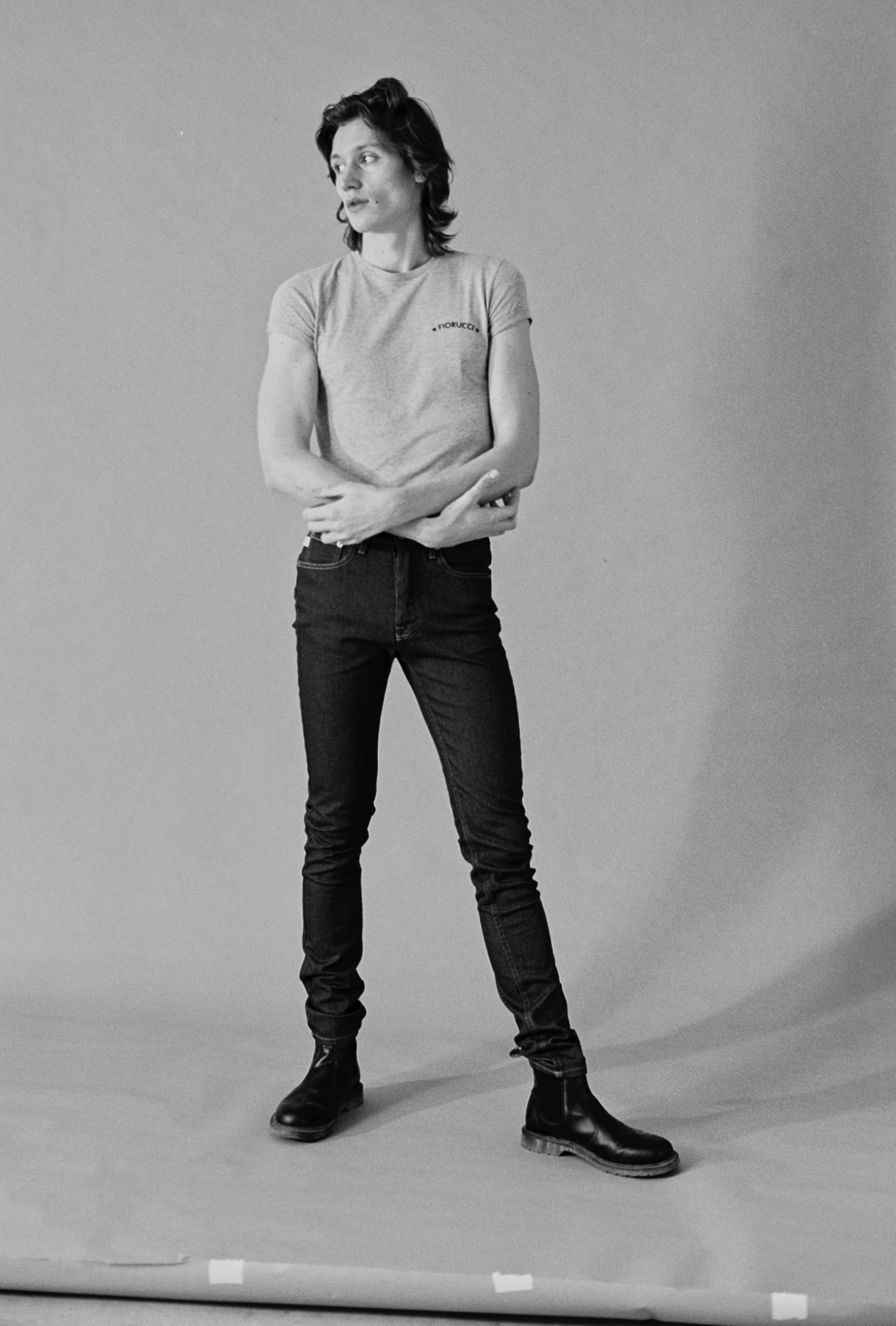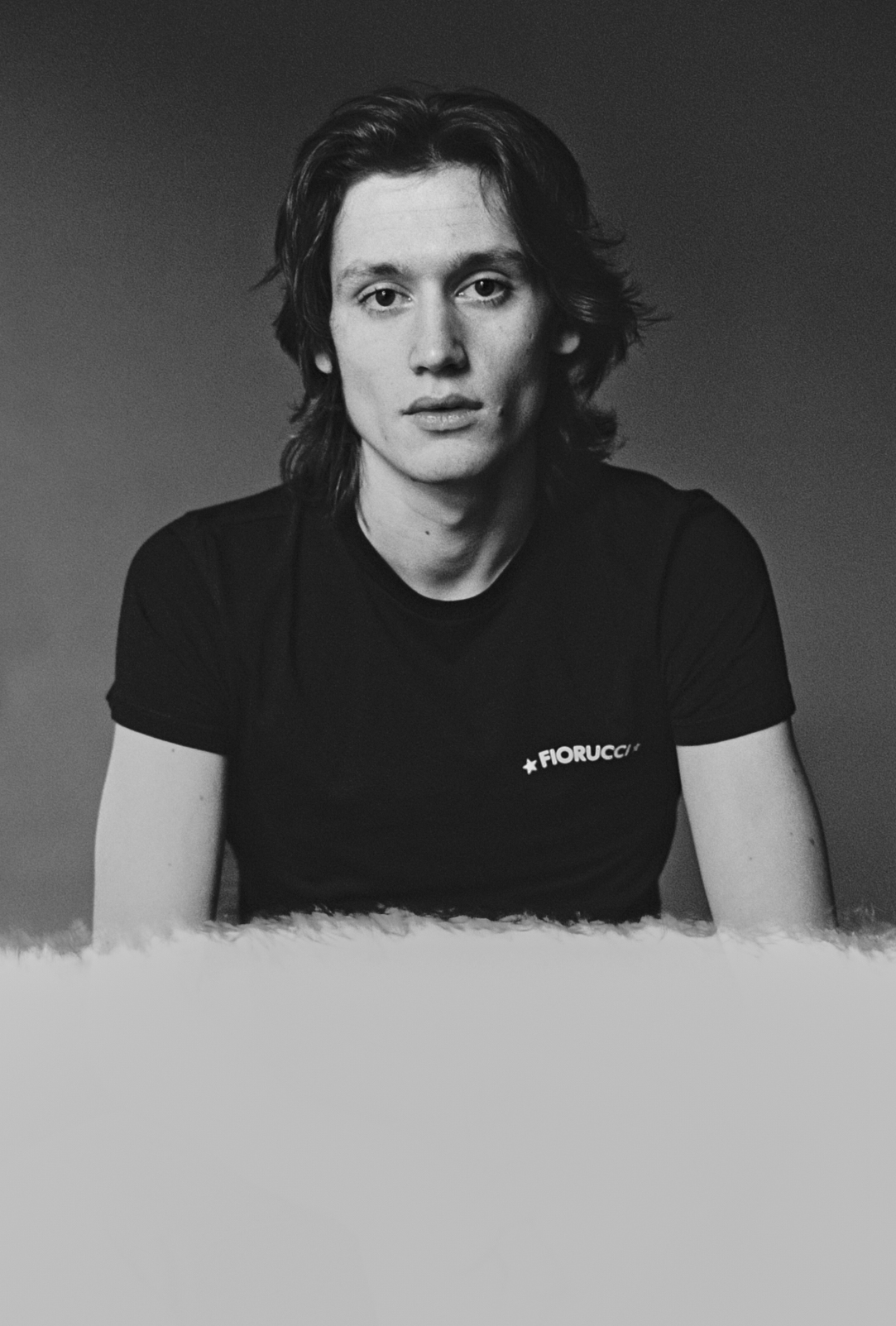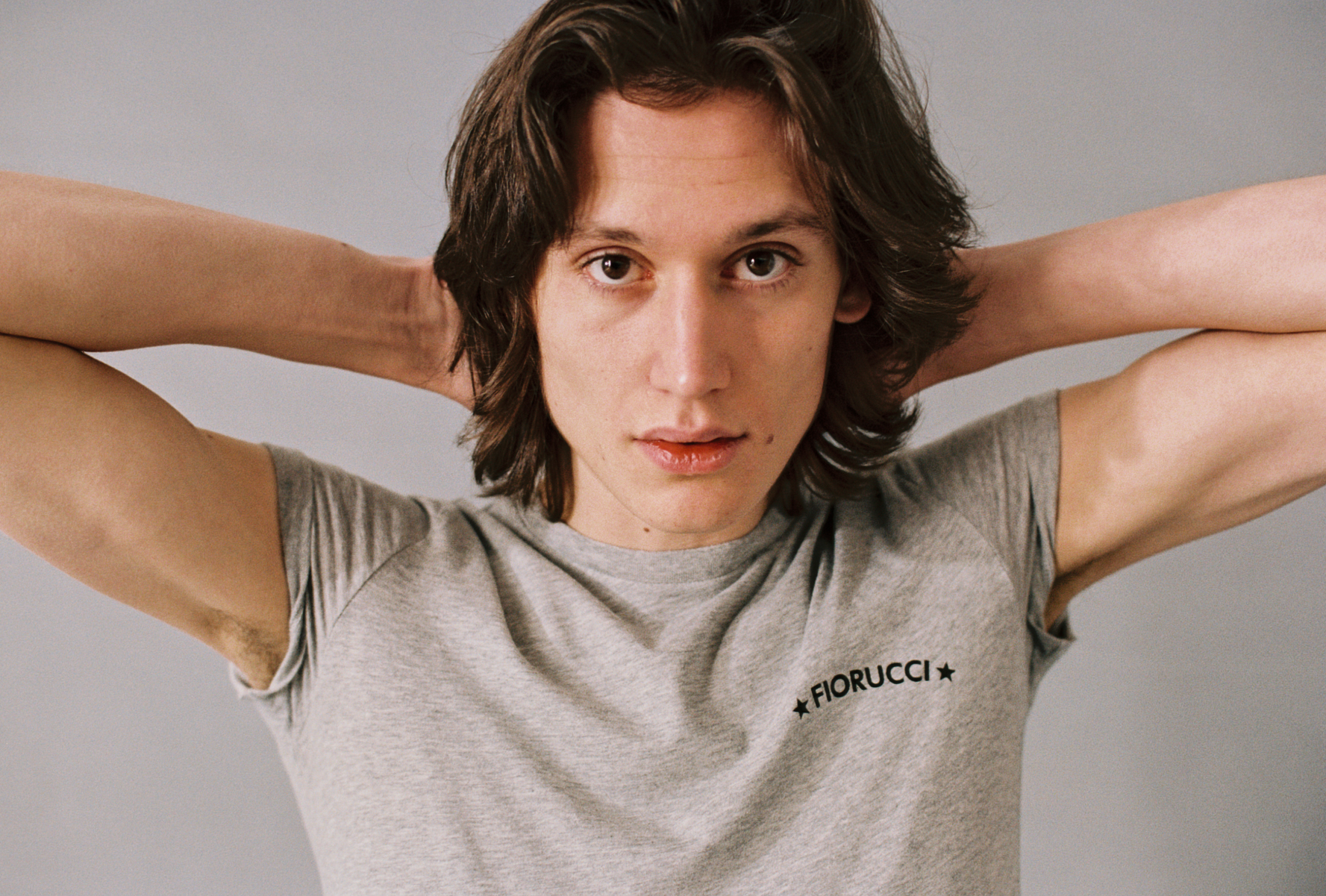 Credit
---
All imagery by Morgan Hill Murphy