Photography Nicole Ngaise
Cowpuncher My Ass unites Western outlaws and modern day outsiders
Ahead of her Southbank dance show in collaboration with Mica Levi and Andreas Kronthaler, we catch up with choreographer Holly Blakey.
|
04 February 2020, 5:41pm
Photography Nicole Ngaise
Like some kind of dream dinner party line-up, choreographer and director Holly Blakey has teamed up with Oscar-nominated composer Mica Levi and designer Andreas Kronthaler of Vivienne Westwood once again. Two years on from their first collaborative project -- a sold out, Wild West-inspired experimental dance piece called Cowpuncher that forcefully dismantled problematic cowboy tropes -- the trio are back in the desert of the South Bank's Queen Elizabeth Hall for round two.
The Arts Council England-funded Cowpuncher My Ass is a genre-defying story of heroes, heroines, obsession, infidelity, suicide and cowboys through the medium of dance. It's a sequel, yes, but it stands alone and does it with the proud power stance you'd expect of such a show. The performance still toys with the Spaghetti Western movie genre, but this time around questions of contemporary sexual politics and the territory between high art and popular culture. Across just two performances (February 7 and 8) audiences can expect to see an incredibly talented cast of eight performers line-dancing to the loud music provided by Mica, Andreas' playful take on the archetypal cowboy costume, plenty of excitement, and a few tears thrown in for good measure.
Donning our best leather chaps in anticipation of the show, we caught up with Holly to find out more...
What's Cowpuncher 2.0 all about then?

It's a sequel to the first show, another story within the world; some characters are the same, some are new. I was interested in how you could have multiple 'episodes' of one concept like, of course, you might in film or TV. Choreographically, the historical use of narrative differs greatly from my approach. I wondered if there was a place for play here, a way in which I could access a feeling through something as "bright and playful" as a Western, but in my dialogue with movement as language, and with dancers who excite me.
How about the title Cowpuncher My Ass ?

An ass is a kind of horse, a little mongrel horse. All sweet and blended from different places :)
In what ways have you personally evolved since the first show?

Over the period of making this work, I went through nine months of pregnancy, labour and a long crazy healing bit afterwards that no one really tells you about. I slowly, slowly reconnected and finally, almost a year later, regained some kind of understanding of how things work now. As someone who relies on my body for work, happiness and income, that has been an amazing journey… it has also been without doubt the best thing that has ever happened to me.
I bet. Remind us how you ended up collaborating with Mica?

Mica and I first collaborated with artist Hannah Perry for a Serpentine Pavilion performance and went on to do Collision at Southbank Centre, a residency exploring both of our worlds. From there, we made a short film starring the amazing Nandi Bhebhe, and it was after the Southbank Centre's Queen Elizabeth Hall was refurbished that we were commissioned to reopen it with a one off performance -- Cowpuncher.
What was it that drew you to making a Western in the first place?

I wanted to make something bright and fun and playful, naively. You only have to spend a moment thinking about Spaghetti Westerns, which is where I started, to see they're hugely problematic. Very difficult depictions of masculinity, racial and social divides, the woman's place, my land vs. your land…. it's quite scary territory, but also remarkably familiar. I remember them being on TV on a Sunday as a kid and really wishing I could watch something else. I think I'm much more impressed by idea of the cowboy, this archetypal male, gay icon, club queen, the ever-looping man.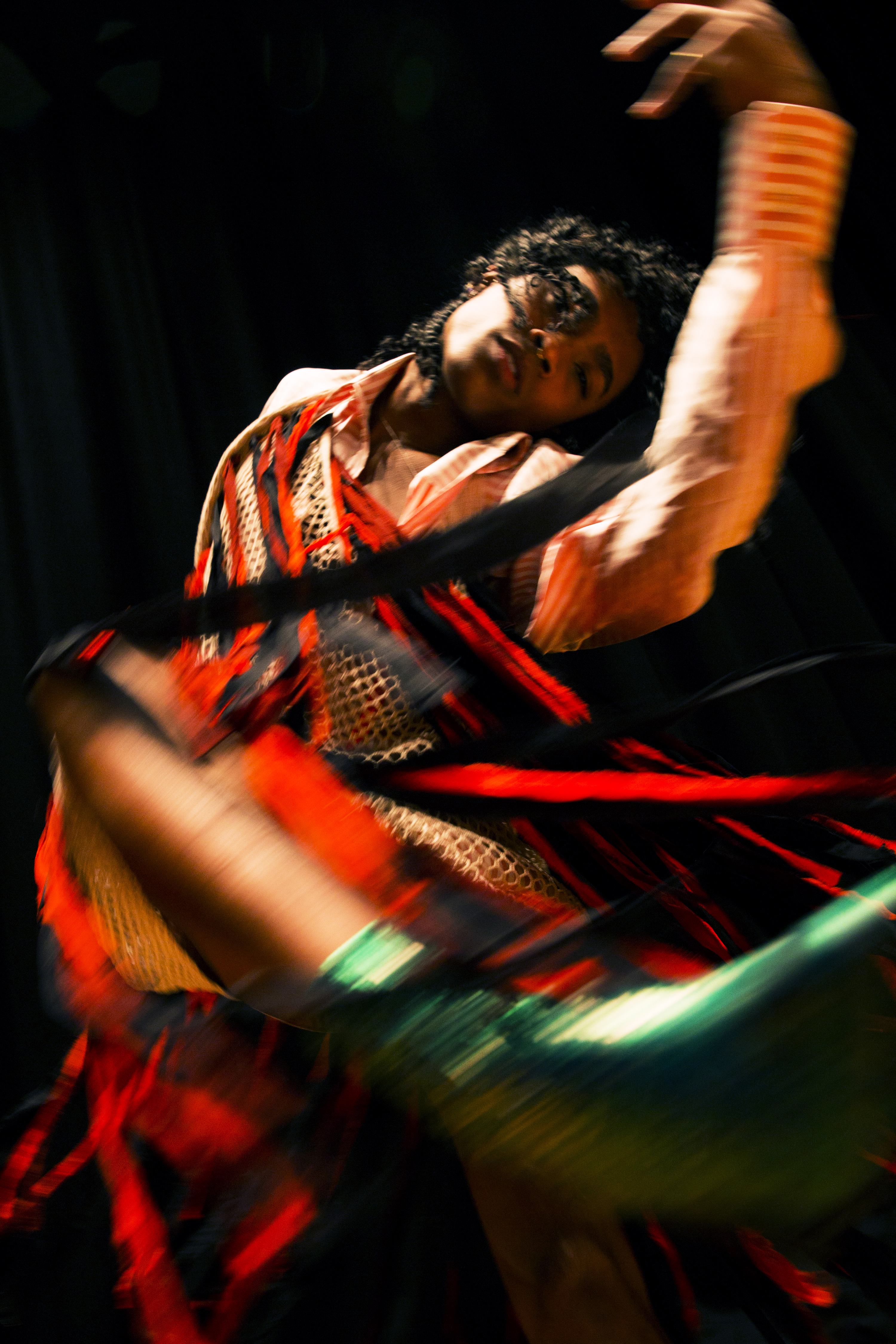 And how do cowboys dance?

Probably not a lot like this.
Across both fashion and music, cowboys have been having a real moment this past year… why'd you think that is?

I think they all saw Cowpuncher and loved it so much.
Sounds legit. So, did you bring the same cast of dancers back together?

Most of the cast have been with me since my first work Some Greater Class in 2015 and have continued to be a part of my practice across live performance and film pretty solidly. To be honest, they could probably do with a break.
Through movement, you're connecting old Wild West outlaws to 2020 outsiders. When did you last feel like an outsider and why?

I think we all feel like outsiders all the time, don't we? For one reason or another? That's why we form little tribes, little troops of people who feel like we do, and who like the same stuff, or hate the same stuff. Why on earth do we have dance companies and put on beautiful shows if not to try and impress people and find a way to be loved, or desperately try and find a way to connect with each other? We're tragic and perfect and always on the outside looking in.
That's beautiful. High art vs. popular culture: which would win in a shootout?

The only difference between high art and popular culture is who's engaging. Art is about taste and context.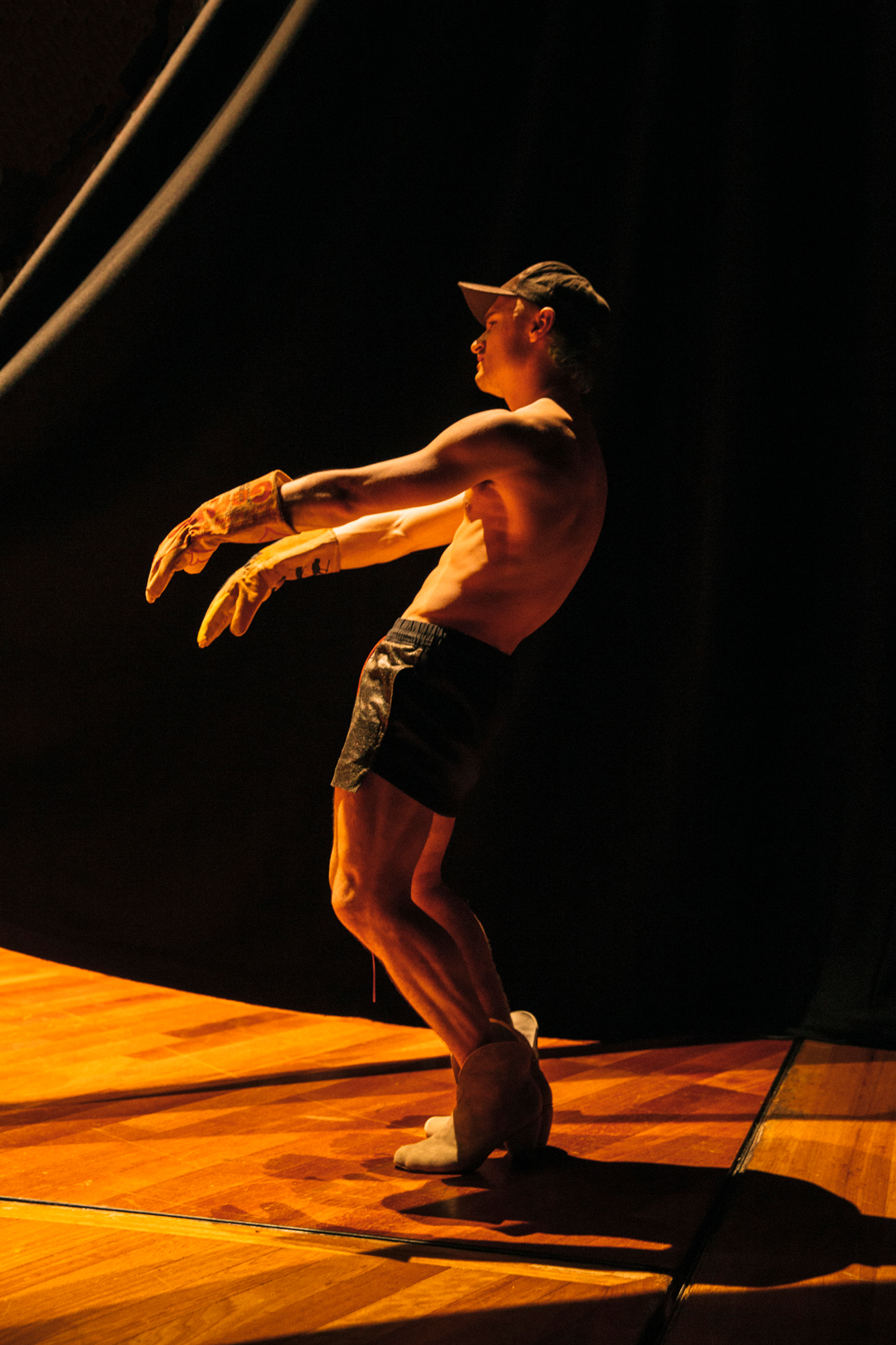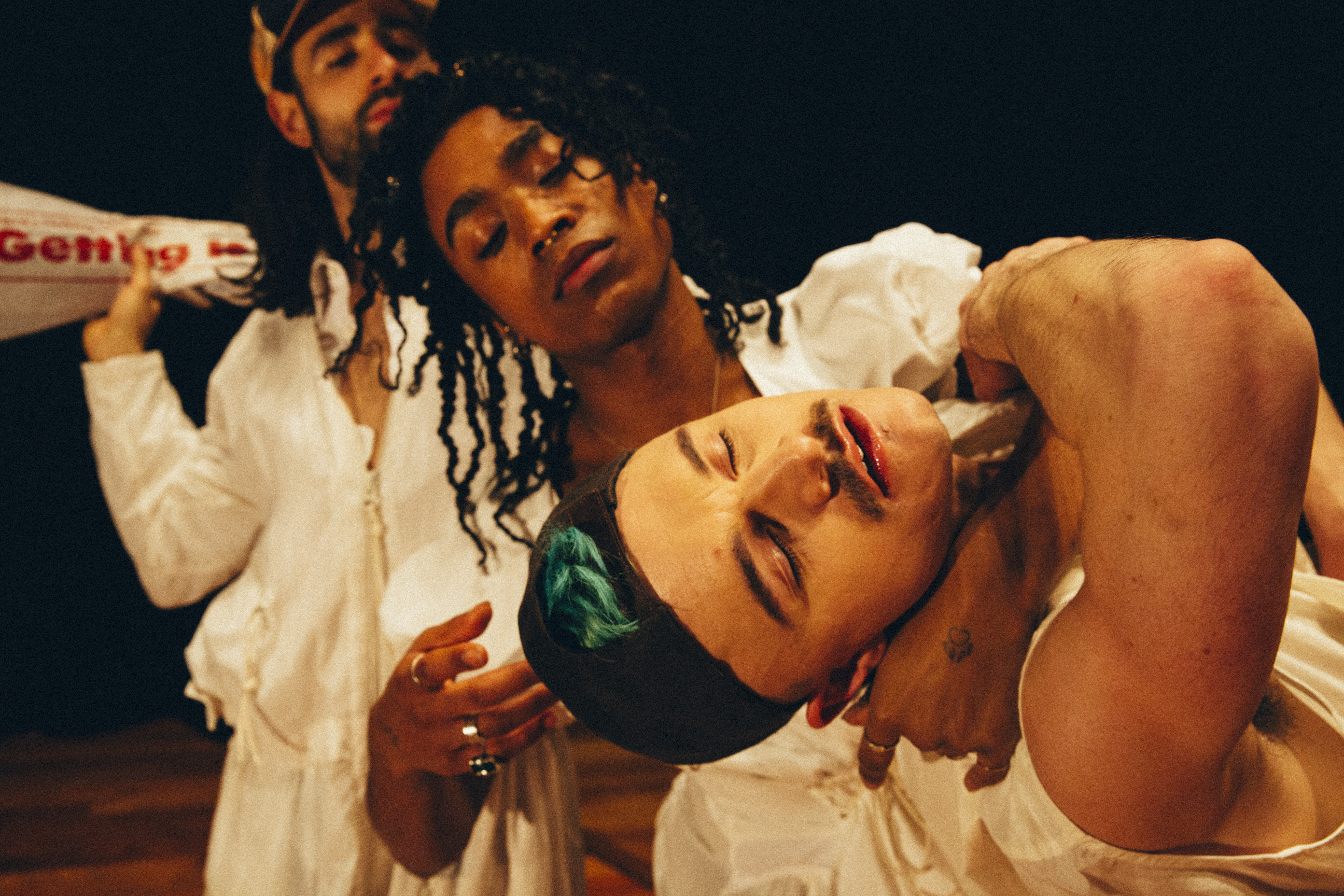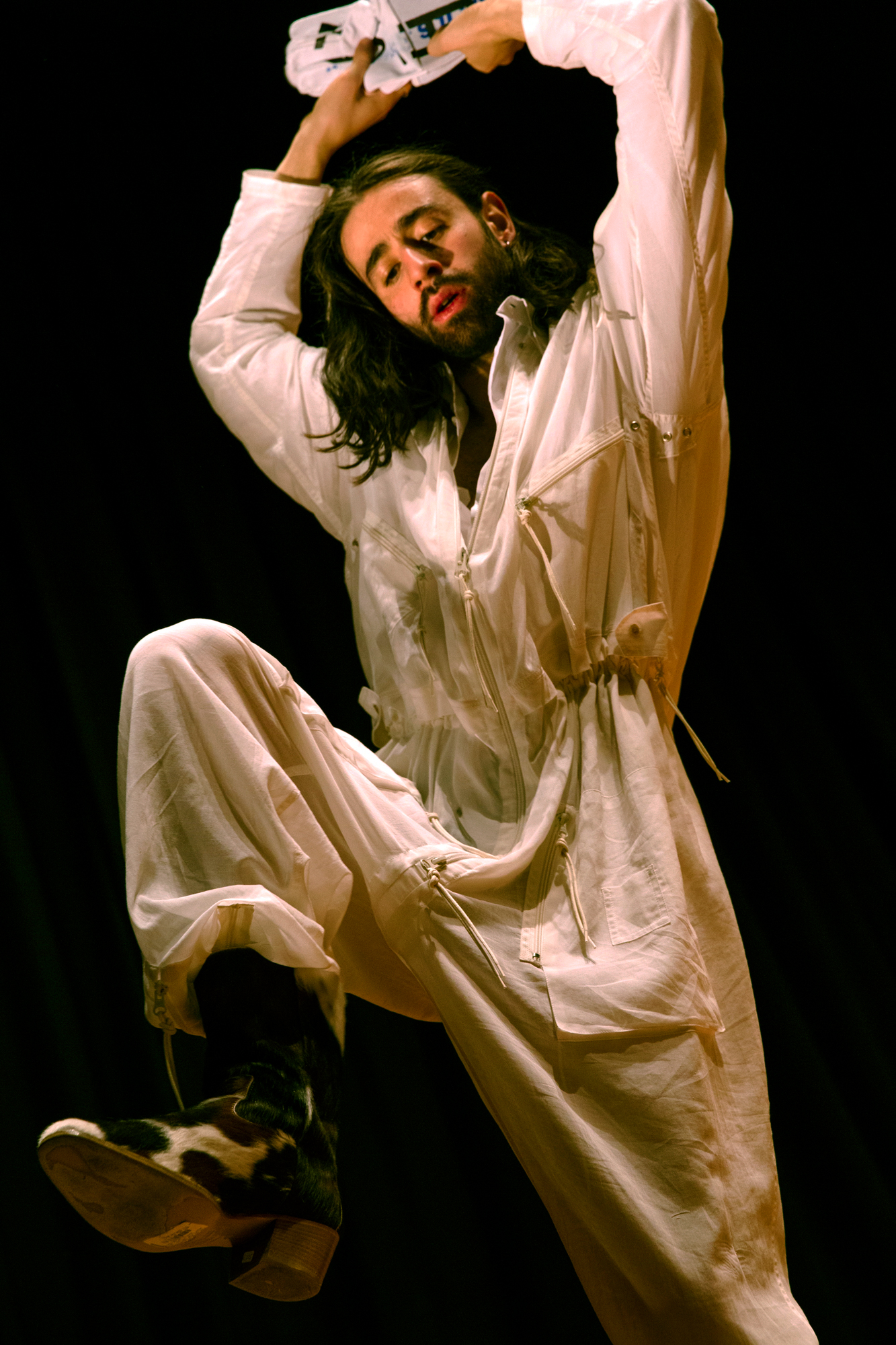 Cowpuncher My Ass by Holly Blakey runs in Southbank Centre's Queen Elizabeth Hall from 7 - 8 February.