The coronavirus good news bulletin
It may feel like it's the end of the world out there, but it's not all bad news. Read these hopeful stories from the pandemic if you need a break from doom and gloom.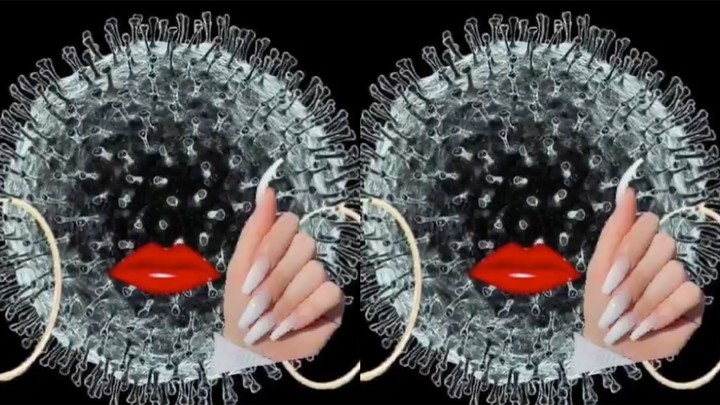 Media coverage of the coronavirus pandemic has to strike a fine balance. If an outlet tells readers not to panic and they take that to its most illogical conclusion, they might abandon the recommendations on social distancing and self-isolation. Thinking that COVID-19 is not that big a deal, they might start travelling on public transport again, socialising irresponsibly and seeing their families and friends, all the while spreading infection and jeopardising their health and the health of their loved ones. So yeah, you don't want to do that.
On the other hand though, media coverage that's too heavy handed can have an equally detrimental effect. If careless journalism scares people enough, they'll rush out to the shops to panic buy toilet rolls and leave front line workers without the essentials they need to purchase after working long shifts keeping people alive. Fear mongering articles can be damaging to our mental health too, causing anxiety levels to skyrocket. When we're panicked to that degree, we struggle to see things clearly. Most of the internet, it will come as no surprise for you to discover, is in this category.
To that end, we've created a weekly coronavirus good news bulletin. We want to share with you a break from the madness, a selection of stories from across the world to inspire optimism and hope as we adapt to our new normal. Stay inside, pour yourself a cuppa, take a deep breath and read these. Close Twitter for five minutes, trust us.
Rihanna's foundation donated $5 million to coronavirus relief
After a celebrity cover of John Lennon's "Imagine" left most of us scratching our heads and demanding the rich and famous open their purses instead of their mouths, Rihanna stepped up. Natch, our Lord and Saviour Robyn Fenty is leading the charge on making a productive contribution to the pandemic, with a $5 million donation to organisations working on the ground to defeat COVID-19. Rihanna's Clara Lionel Foundation announced on Saturday that the money would be distributed to Direct Relief, Feeding America, Partners in Health, WHO's COVID-19 Solidarity Response Fund and the International Rescue Community among others. The funds will support food banks for the elderly and at risk in the US, acceleration of testing in Haiti and Malawi, respiratory supplies and protective clothing for front line workers and vaccine development. Your move Gal Gadot.
Balenciaga are already making facemasks for medical staff
Putting their production line to good use as fashion weeks and events are cancelled across the globe, Demna's house announced they will be leading the charge on producing the masks healthcare professionals desperately need.
And Kering are providing huge amounts of facemasks for Italy and France
Following last week's news that LVMH would cease production on its fragrances and gels and instead create hand sanitiser for French hospitals, Kering, the luxury group who owns Balenciaga, Saint Laurent and Gucci, has announced it will provide millions of surgical masks for European medical staff. The organisation purchased a massive three million masks from China which will be donated to the overstretched French health service. That cash injection comes on top of the masks being produced by Balenciaga and Saint Laurent for France, and Gucci's promise to create over one million masks and 55,000 pairs of medical gloves for Italian front line staff. Kering have also been making donations to struggling hospitals across Italy, and a donation of an undisclosed amount to the Pasteur Institute, a French non-profit carrying out research into the pandemic.
In some places, infections are winding down
While the UK, US and Europe are still bracing for their peaks of infection, on the other side of the world COVID-19 outbreaks are cautiously beginning to wind down. In South Korea, just 64 new cases were reported yesterday (Sunday), the lowest number of new infections since the country's epidemic began at the end of February. To put things in perspective, less than a month ago (29 February), South Korea reported a daily increase of 909 new infected people. In China, where the pandemic originated at the start of 2020, over 89% of reported cases have now recovered. Recoveries are also possible in places still ravaged by coronavirus -- this weekend a 95-year-old Italian woman recovered in hospital!
New treatments are being developed
While many organisations and countries around the world have begun testing vaccines against COVID-19, you will probably have heard time and time again that those vaccines, even if successful in human trials, will take 12-18 months to come to market. While that seems like a very long time to those of us stuck at home and worried about our health and the health of our loved ones, it's important to remember that timeline is hugely accelerated. Just a few years ago new vaccines would have taken many many years to be developed and released. For now, treatment of COVID-19 has relied on our own immune systems' ability to fight off the disease. But over the past week some scientists and doctors have begun tentatively exploring the ability of a decades-old malaria drug, Hydroxychloroquine, to help patients. Trump talked about this in a press conference last week (stupidly, because we don't know for sure if it can treat coronavirus, and stockpiling after his announcement could leave those with autoimmune diseases, who already take Hydroxychloroquine, unable to access their medicine). It's early days yet, but there are plenty of optimistic scientific advances to read about in the fight against coronavirus.

People are getting better
As of this morning, over 100,000 people have recovered from coronavirus across the globe!