Hardeman is the horny denim brand exploring sex positivity
Designer Sophie Hardeman hosted a speed dating show at NYFW, in partnership with non-monogamous and sexually-fluid dating app Feeld.
|
10 February 2020, 9:09pm
Photography Mark Fitton
The term "sex positivity" has a few definitions. To some, it means having a positive attitude towards sex and feeling comfortable with one's own sexual identity. To others, it means discussing sex without shame or awkwardness. Sophie Hardeman, the founder and designer behind the genderless Amsterdam-based brand Hardeman, is exploring the concept in a novel way however -- through denim.

For her latest collection, presented during NYFW at The Dance in NoHo, the designer hosted a "speed dating" show in partnership with eithically non-monogamous and sexually-fluid dating app Feeld. This included a performance piece with models sporting the new collection, followed by one of Feeld's signature "speed social" nights, where the audience was encouraged to mingle. The event was a far cry from fashion week's usual formal format, with models making their way down the stairs to introduce their unique personality (one was called "sinner") while the audience watched their on-stage dates, cheered, laughed, and yelled things like "we love a pussy moment".
Caolan Howe, Head of Acquisition at Feeld, described the year-long collaboration as "love at first sight", considering both brand's focus on inclusivity and breaking boundaries. This was also not their first event, hosting another "speed social" event in London, and one prior in New York (in partnership with gender-neutral brand, The Phluid Project). "Many attendees shared contact details and kisses before leaving at the end of the night, and some even attended sex positive after parties together" Howe shares about the latest New York Fashion Week show.
We sat down with Hardeman after the show to talk about the new collection, sex positivity, and all things denim.
What does sex positivity mean to you?
I think everyone should dress how they are. I want to create a system where fashion is brought back to the wearer, and thereby gives them the freedom to explore their own identity. I feel like in society, we're still constrained when it comes to love. We're expected to find a partner or to only be happy if we've settled down. Hardeman is really about self-love and not giving a shit about whatever anyone thinks you need to be happy.
What made you want to host a "speed social" event, rather than a more traditional runway show?
We never really do runway shows. The thing to me that's problematic with them is that models are barging down the runway but they're not actually wearing the clothes. We always have a presentation that's around 30-minutes and people are actually doing things in the clothes. It's a more natural setting and the audience can actually meet the models or performers.
Tell us about the collection and how it's different from previous seasons.
I always work around the theme. We made a really romantic collection last year so this year I wanted to do something a little more grown up. I did a lot of research on American college and the seventies and drew a lot of my inspiration for this collection from things that are classically American: cowboys and college.
What made you want to be a fashion designer?
From a really young age, I knew that fashion is political. It's a method you can use to stand out or to be rebellious. I moved to America when I was seven and my parents were quite liberal from Amsterdam. I was brought up free-spirited but then ended up at a conservative school. This made me realize that wherever you come from, you think that it's normal. That's when I learned that the way you look is really powerful.
Denim has historically been very political. Is that why you use it as a material to explore sex positivity?
Absolutely. Denim is forever known for being worn by people who are part of new revolutions. From the workers to the motorcycle gangs, to the feminists and the hippies. Now it's the businessman who wears jeans to work because they're so "open minded". I ride on that wave of using jeans as a way to symbolize freedom and initiate a revolution.
During the show, we really got a sense of each of the models' personalities. What was the casting process like?
We always cast for around three days, with so many people coming in just to try on the clothes and see what they like. We always meet way more cool people than we can have in the show and it's the most exciting part because that's when the clothes become alive. I'll have this super feminine model in mind when it comes to a very elegant dress and then a punk rock dude comes in, grabs it, and it's better than I first expected.
Will there be more of these events in the near future?
I would love to because it's such a positive night. All the models become really good friends and everyone in the audience gets to know each other. Friendships are formed and even cute little flirting going on.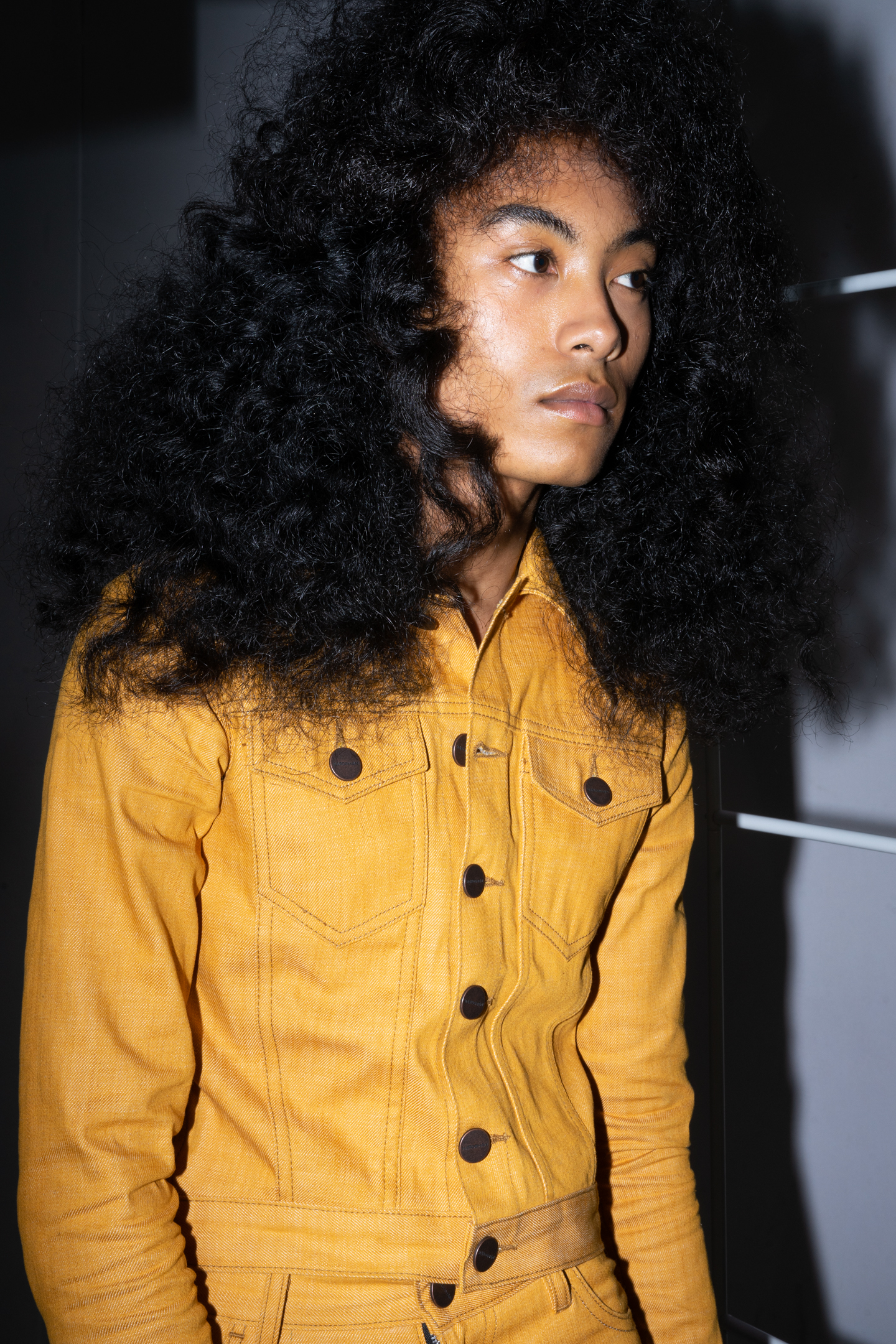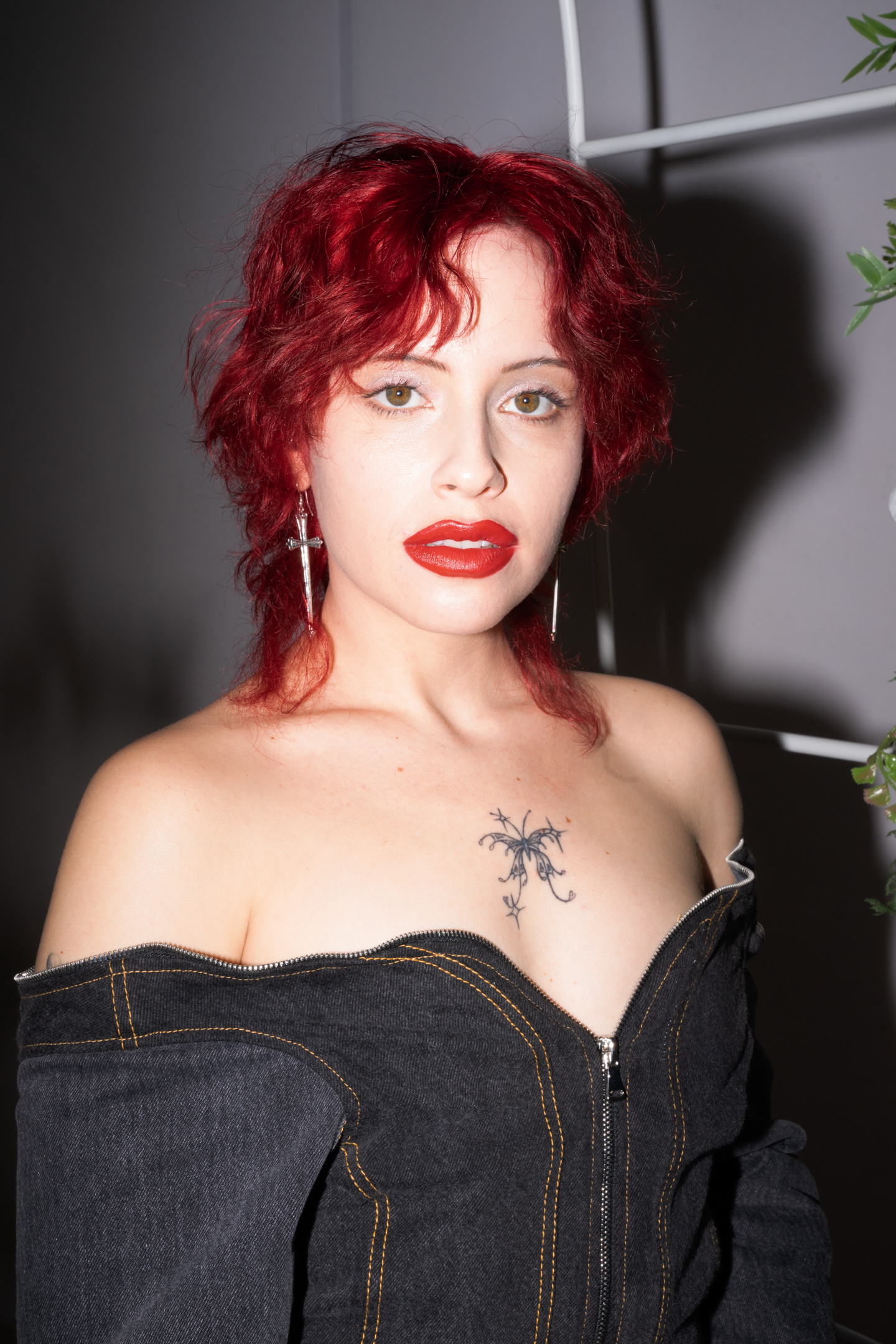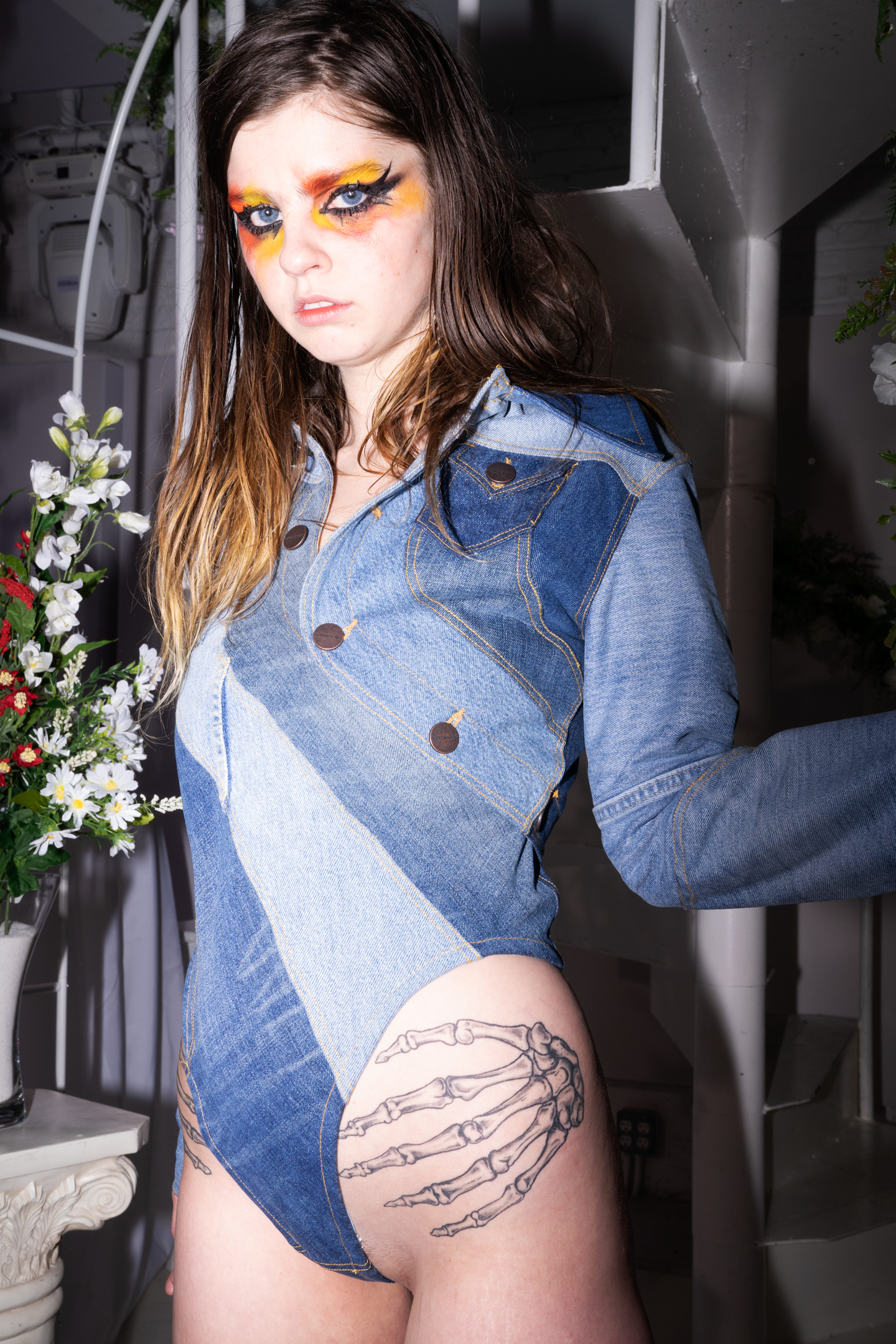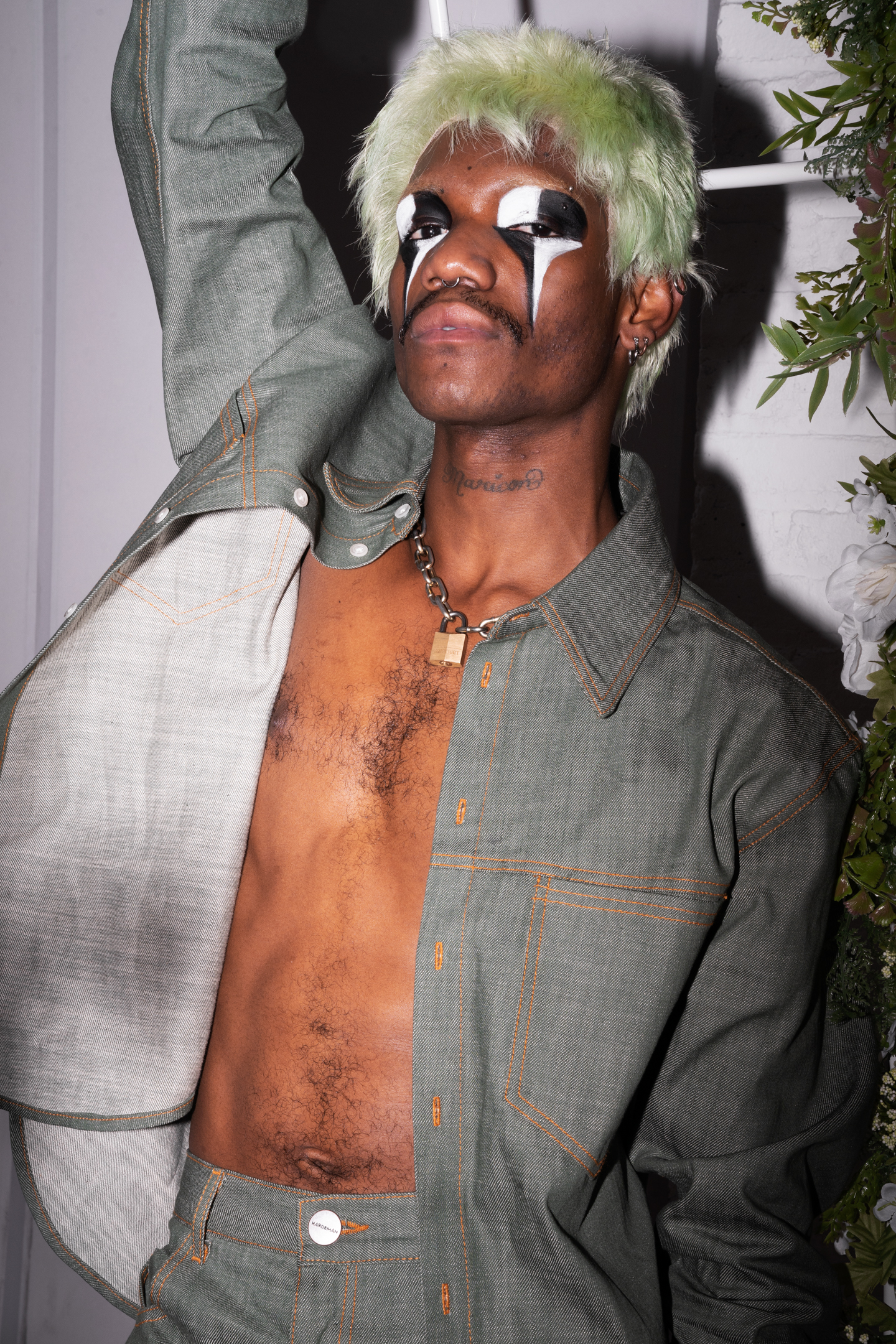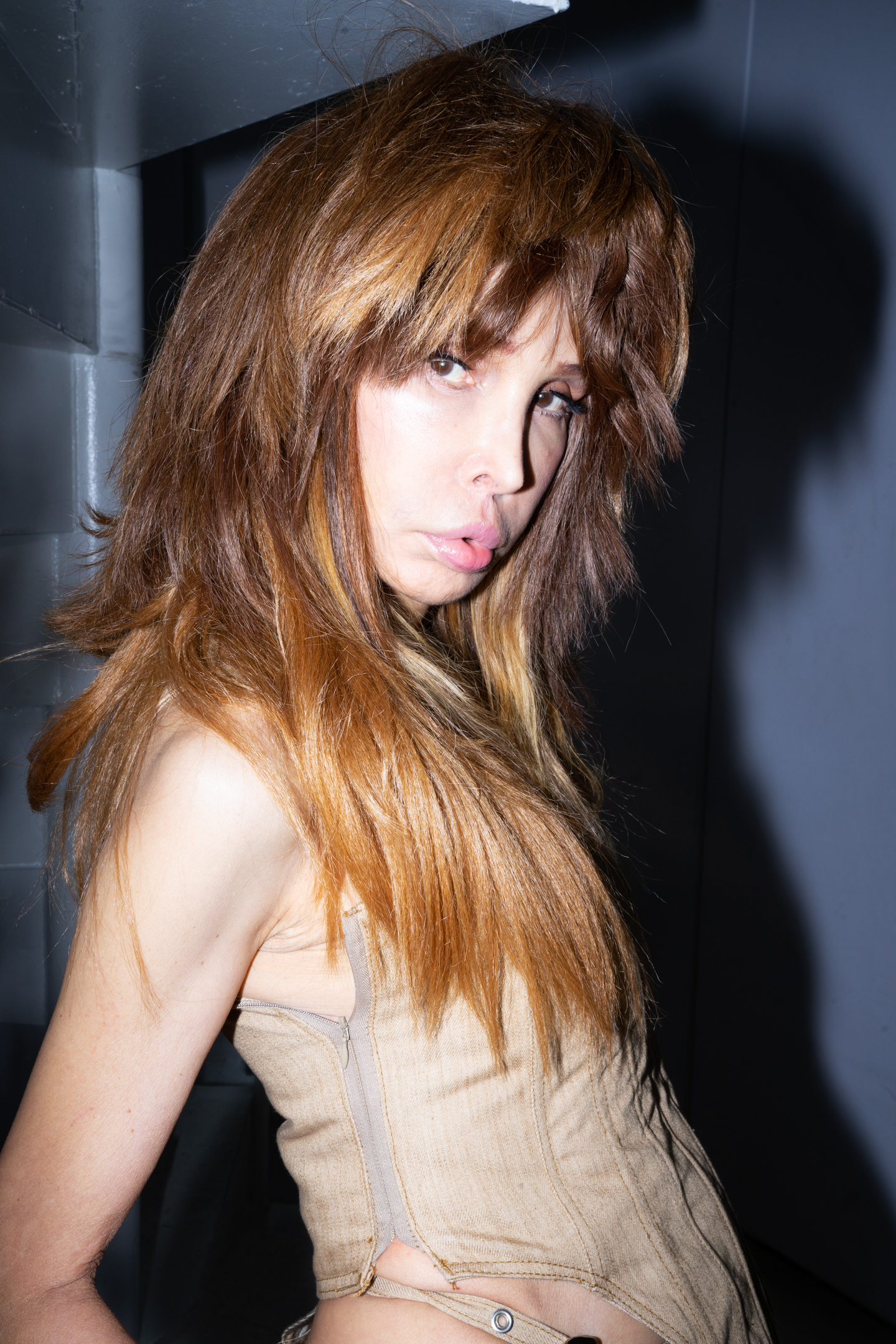 Tagged: