Yeek is the pop artist throwing convention to the wind
The South Florida singer has become a West Coast classic, but now he's ready to go bigger.
|
12 February 2020, 4:00pm
Photo by Isa Castro.
When confronted about his dream collaboration, Yeek hesitates. Travis Scott? I prompt. Hell, Kanye himself? "It's a hard one," the singer-songwriter responds. "But I'd go with Plies." Now 43, the Florida rapper is known, among other hits, for the Akon-featuring, mind-widening — extremely NSFW — smash "Hypnotized." Despite the pair sharing Fort Myers as a hometown, it's an odd choice, and yet somehow it suits him. Yeek is anything but traditional. In fact, he's arrived to push pop music's boundaries.
We're sandwiched between Skid Row and Los Angeles' commercial heart when we meet on an unseasonably sunny California afternoon. It's this juxtaposition and the general cinematism of the city Yeek claims kept him making music on the West Coast for most of his 20s. After almost a decade of experimentation, Yeek (née Sebastian Carandang) birthed a couple of full-length offerings two years apart, Love Slacker (2015) and the self-titled Sebastian (2017). The latter, which featured the likes of rising rapper, Duckwrth, was sonic autobiography — comparing California and his native-Florida over twangy guitar melodies and distorted drums.
Sebastian not only won the artist industry recognition, but laid the foundation for the new era of Yeek. His latest output IDK Where, features emerging sensations UMI and Dominic Fike, and is by far his most mature. Approaching love and life with a learned resignation, IDK Where sees Yeek lean into the preferred production elements of the 2010s — trap-like beats, intermittent narration — while retaining his trademark melodic minimalism.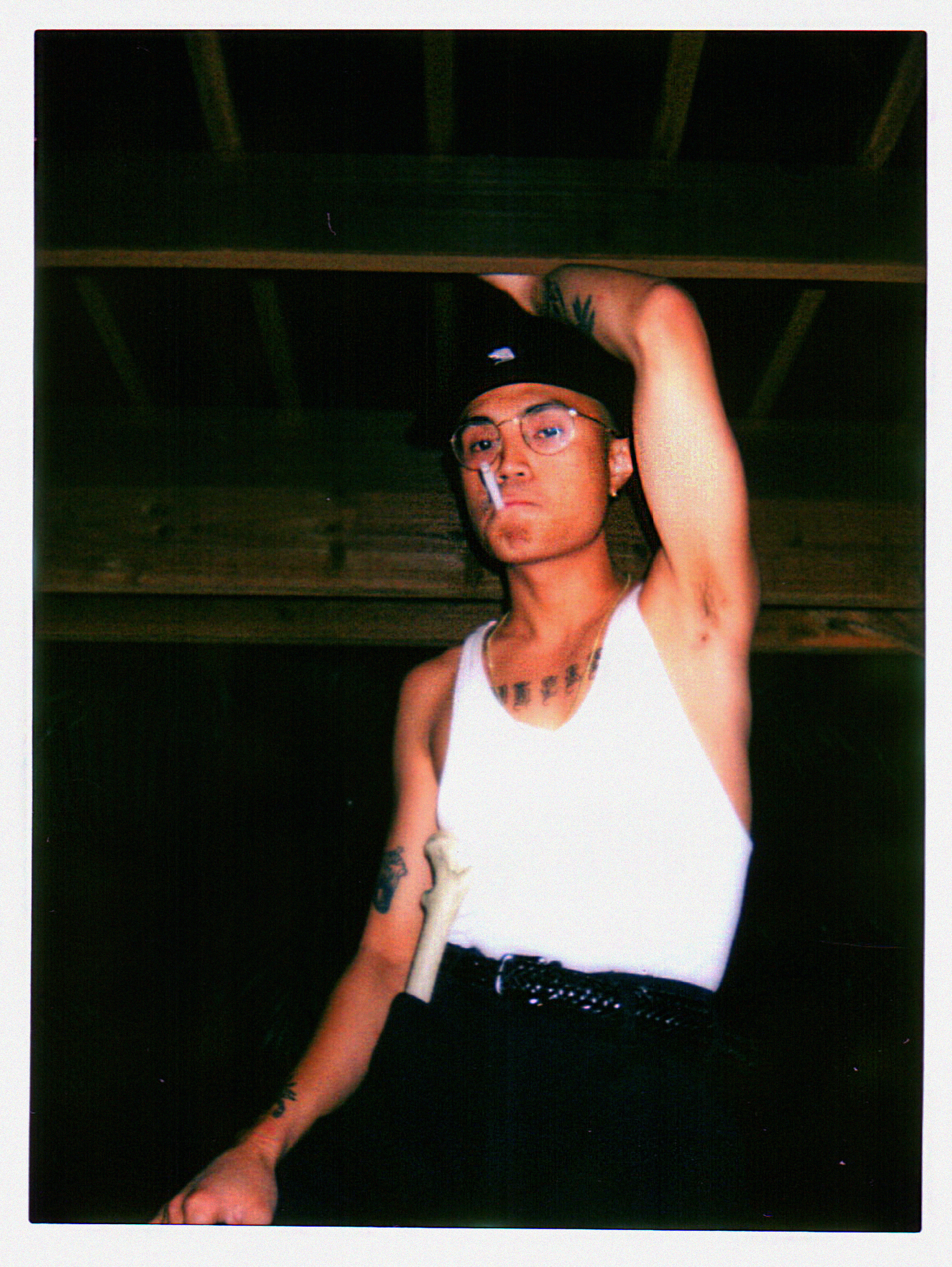 Now, approaching a new decade and project, Yeek is on the precipice of a shift back to the Big Apple. The alt-rock, indie-pop artist is curious as to how re-experiencing seasons will affect his sonic expression, but it also seems a natural choice for a young musician who has found fans in Harlem's first family, A$AP Mob. "It feels like the right time," he explains. "I'm excited to go there and walk slow, bring the relaxed energy of LA, and I'm ready for [New York] to change my sound — because it will do that."
Still, the Filipino-American is not done paying homage to the West Coast's contribution in creating 'Yeek.' To accompany his 2017 single, "Only in the West," the singer is debuting a new Bethany Vargas-directed visual that sees drink and drown in his feelings as he bemoans the "West Coast blues." It's a catchy farewell to a city that has served him well, even though it's clear he won't leave it for long. Both the track and the visual is Yeek's unadulterated, unboxable pop, and it won't be long before we're all behind him.
i-D caught up with the rising star to chat fans, brands, and what the industry still gets wrong. Oh, and Plies, if you're reading this, Yeek would like a word.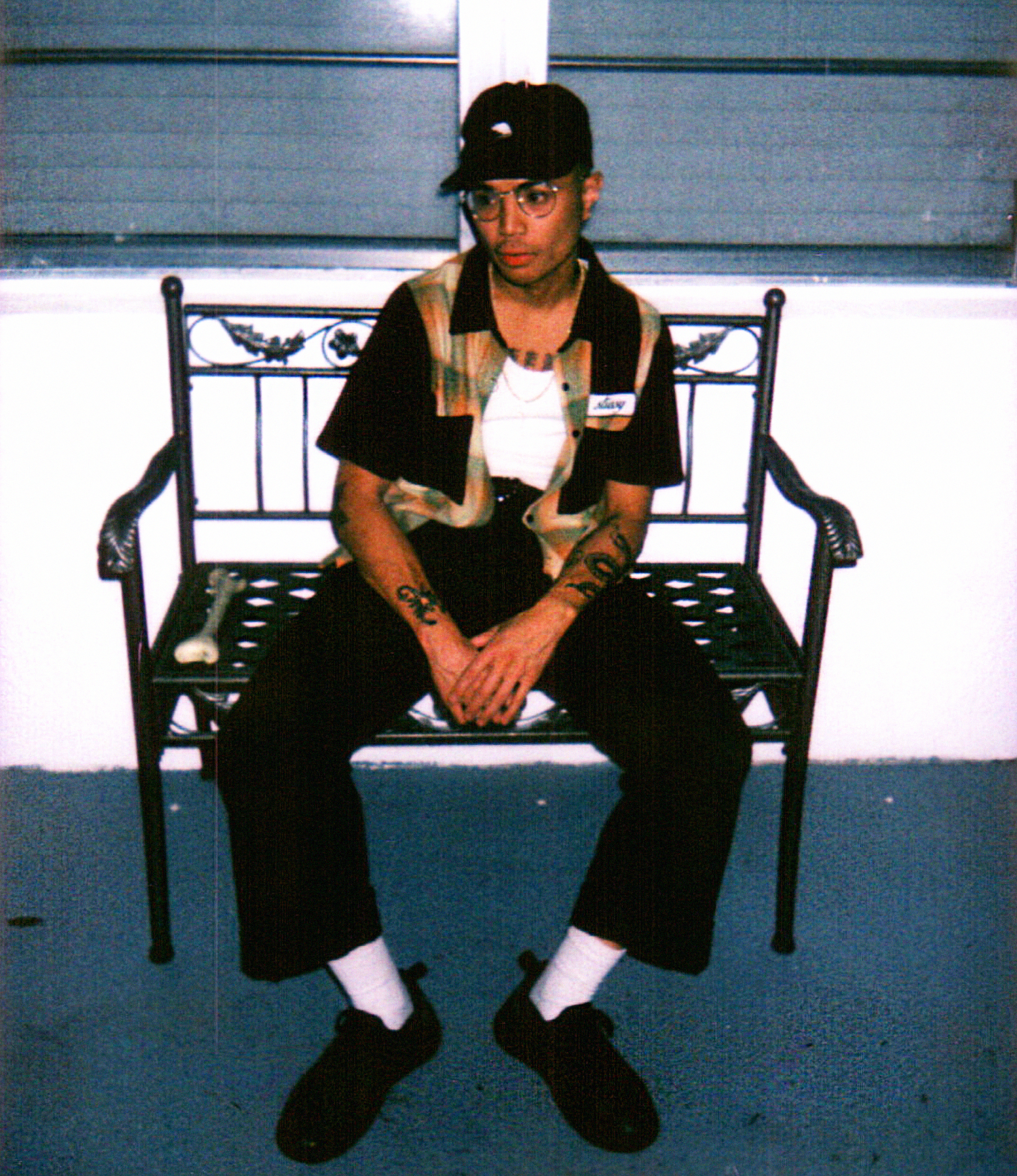 This is LA — how would you describe your music to your Uber driver, for example, someone who's completely new to it?
I will always say it lives in the world of pop, but sonically it draws inspiration from alternative music and rock. LA had a lot of influence in my earlier stuff — it's the cinematic elements, because when I first moved it felt like being in a movie. Film is also a big inspiration when I'm creating anything. Some people still call me a rapper and that's fine I guess, it's an instrument I can play, but I'm a singer.
It doesn't frustrate you to be misbranded?
I've gone into music knowing I can't control how it's going to be interpreted. I'm also a fan, and probably will say things about artists they don't want to hear. I'd rather just say I'm a pop artist — sonically, it can be anything. For me the goal is to make stuff that we don't immediately recognize as pop, but it's still accessible to so many people. I want to redefine what a pop star is. I was really excited about Billie and Tyler winning Grammys.
They're both artists that speak to your point exactly.
Exactly, something that wouldn't traditionally be seen as pop level became pop level. And not to make it about this, but to look like how I look at the Grammys is just not normal in pop culture. For so long it's been this one type of guy, and I want to contribute to changing that.
You must have really resonated with Tyler's speech?
Absolutely, it was exactly what I've been saying. It's being labeled a rapper. It's K-pop or martial arts being the only categories we're known for. Why aren't we in more spaces? And I don't want to be that person and always bring this up, but we have to remind people. So I'll do it when I have the outlet.
How have you felt your sound evolve with each project?
It feels like every stage has been a reflection. A reflection of what I'm listening to or I'll be reflecting on experiences I've had with friends. And it's not a ploy to do crazy things to get the song out of it, that's just the bonus. The next project will be a step up for me, a lot of experimentation with songwriting.
Do you feel like you always need outside stimulation to create?
Oh yeah it's essential, without it there would be no music. It might sound good with the technical stuff, but the grittiness of life that gives you your character needs to be in the music.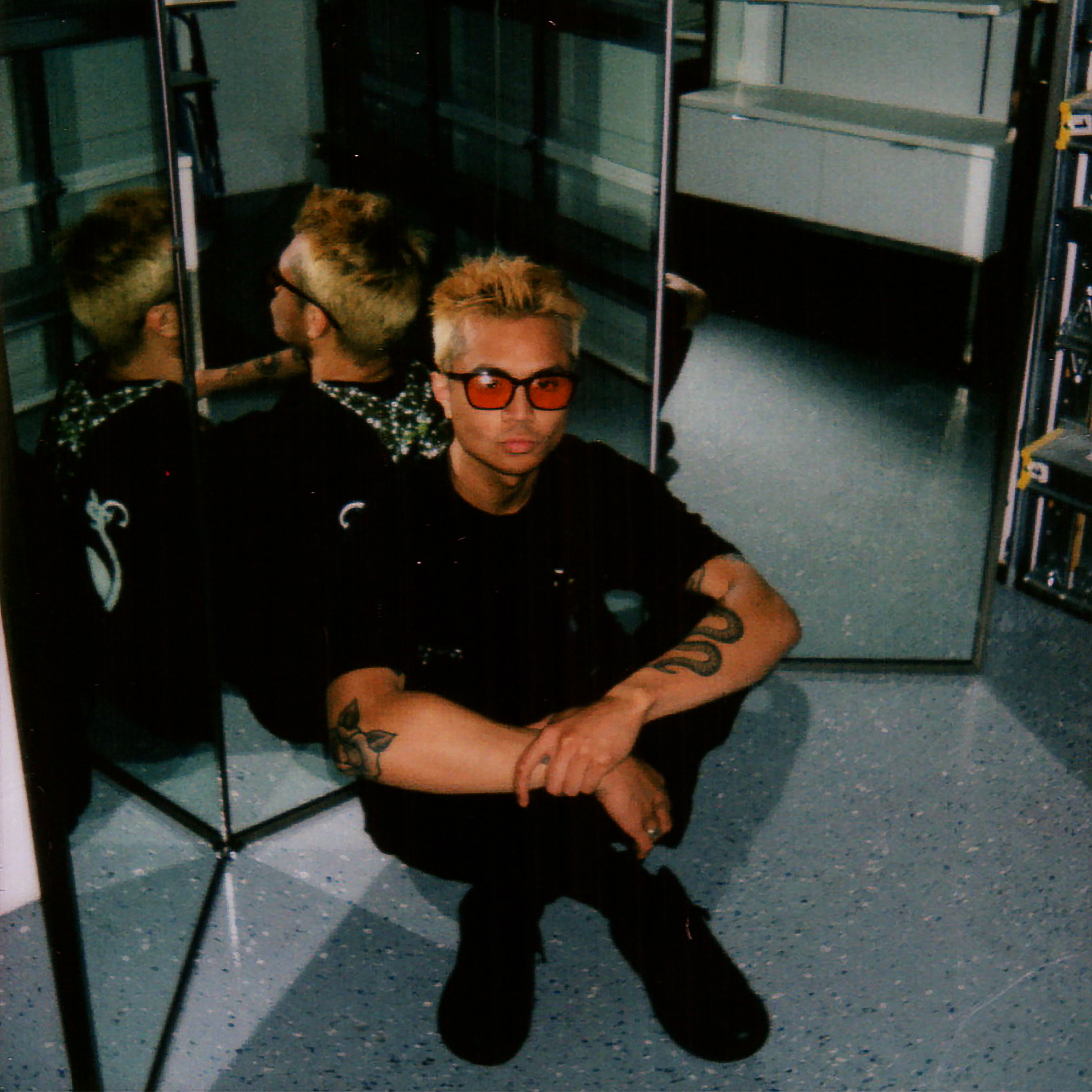 In that case, can you recall your most 'industry' moment? A real "Only in the West" story?
Oh yeah. So, in 2017 my friend who works with A$AP Rocky calls me on a Sunday night. I was out with a couple of friends and about to go home, and he's like, "Yo, bring all your studio equipment. Rocky loves your music and wants to work with you tonight." My friend had always been like "I've been showing him your music and I was like, "Yeah, yeah 'LA talk.'" But then I'm at his house listening to the Testing project, I showed him Sebastian. That was being starstruck, it was a big moment for me.
On the flip side, how has that process of engaging with fans been for you?
I feel like it has to be at shows, I'm not very good at doing the social media thing. It needs to be in person. I often see people who don't even know how to talk in those situations. The only thing close to that for me was when I worked at Bed, Bath & Beyond and had to ring up Steve Carrell.
The first time I really remember one specific interaction was actually when I decided to walk from the Lower East Side to Times Square. Then this kid with his girlfriend just tapped me on the shoulder and [gives thumbs up], kind of like, "Hey, I see you man, sick!" And then just kept it moving. It was the best.
If the next project's wave took you all the way to mainstream, straight to the charts — would you be prepared for that?
I think so, yeah. I've had a lot of smaller moments that have contributed to that. But the "I arrived" moment was paying rent with show money. And everything after that is a bonus. I'm able to pay rent off music and tour and travel, have a work schedule that's my own. That's success.