Photo by Alana O'Herlihy.
Miaou's holiday collection is a cheeky throwback to the 90s
This marks the first time the cult brand's vintage-inspired pieces are fully sustainable.
|
12 December 2019, 8:48pm
Photo by Alana O'Herlihy.
Over the last decade, we've seen no shortage of 90s nostalgia in the fashion world, but few brands have mastered vintage-inspired, cheeky styles like Miaou. The LA-based label, which was founded by Alexia Elkaim in 2016, has reached near cult status with its highly coveted throwback pieces and sleek silhouettes. And Elkaim's designs have been spotted on every cool girl from Paloma Elsesser to Bella Hadid.
Miaou's holiday collection, which drops this week, is inspired by the Tuileries Garden in Paris and sees the designer reimagining her notoriously fantastic fitting pants in pinstripes and bold animal prints. Having grown up between Los Angeles and Paris, Elkaim aesthetically channels the very DNA of these stylish cities while calling to forever muses like Carolyn Bessette-Kennedy and Brigitte Bardot. "Miaou girls are city girls — whether it be in Paris, New York, or Los Angeles," she explains. "A Miaou girl has the boldness of an American girl, and the coquettishness of a French girl."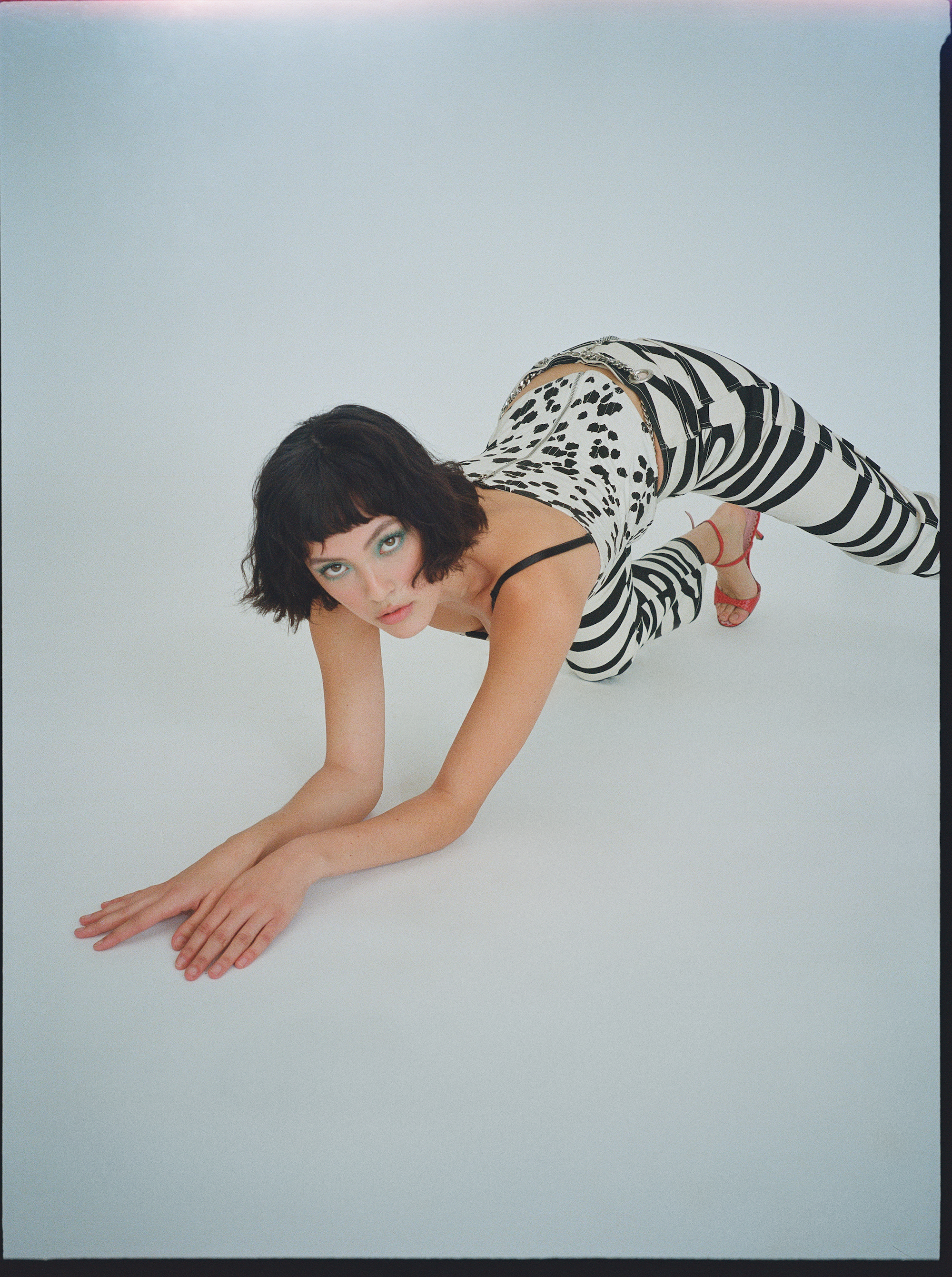 The holiday collection also marks Miaou's exciting venture into fully sustainable fashion. While Elkaim has always sourced deadstock prints and denim locally in LA, all of the fabrics used in the collection are upcycled and the pieces are produced domestically to lower Miaou's carbon footprint.
i-D caught up with designer Alexia Elkaim over email to hear a bit more about her influences and how Miaou plan to take their sought after styles in a more environmentally conscious direction.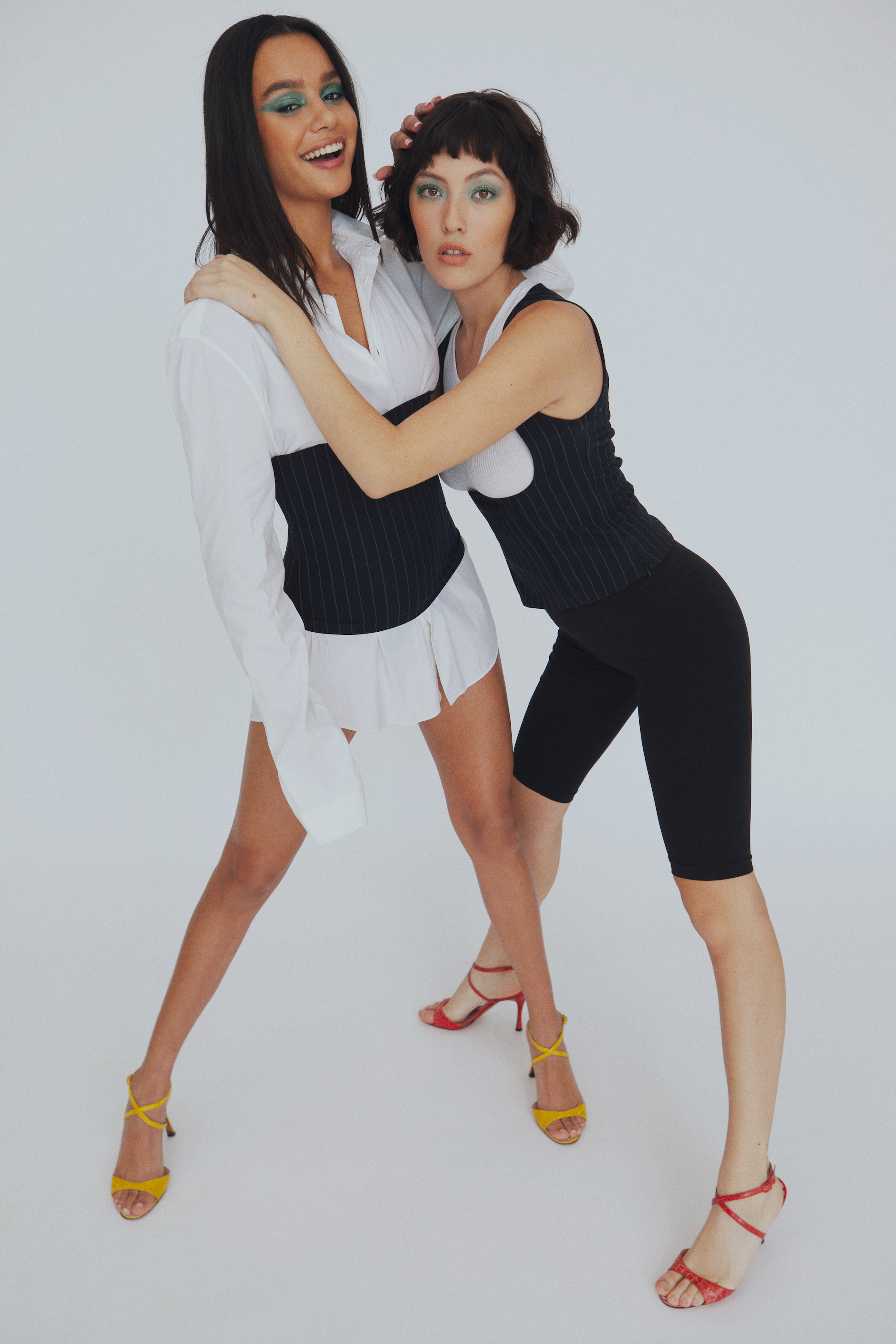 Hi Alexia! Could you tell us about what inspired the new holiday collection?
The Tuileries Garden in Paris.
In what ways are you moving in a sustainable direction with these new pieces?
When I go into these factories and wash houses, it overwhelms me to see how outdated manufacturing systems are in today's world. There is a lot of waste that goes into milling fabrics and rinsing denims, especially in Los Angeles, where so much denim is being produced.
What we've been doing at Miaou is buying deadstock denim (since we began in 2016, really), but we've since expanded into recycled wool fabrics for this collection. We no longer process our denims through industrial rinses, which saves an incredible amount of water as well. Additionally, this collection is 100% domestically produced, which has kept our footprint low.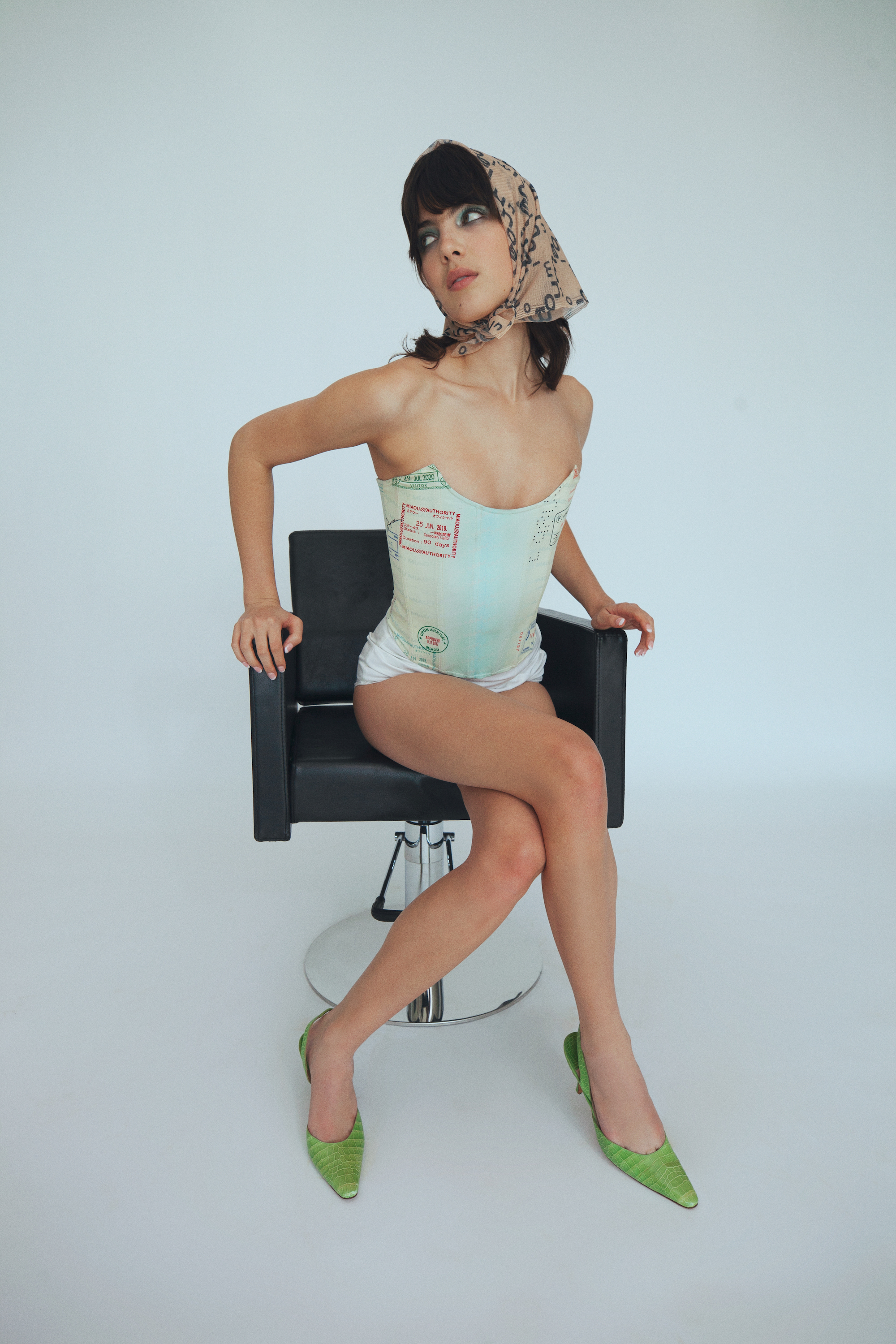 What was it like reimagining some of your signature styles in upcycled denim and deadstock fabrics?
Buying deadstock fabric is a norm for us, so it luckily doesn't compromise any elements of the design process. As we focus largely on prints, we have flexibility in finding deadstock and printable fabrics locally. The sustainable element of our business has actually helped us have more competitive turn-arounds. The lead time from ideation to production could be as quick as four weeks, which for a small business like Miaou, is a major accomplishment!
These pieces feel so vintage-inspired, who are some of your muses past and present?
My favorite icons are Gwen Stefani, (I know her cultural appropriation wouldn't fly today, but she was my teen hero), Posh Spice, Carolyn Bessette-Kennedy, and Kim Kardashian.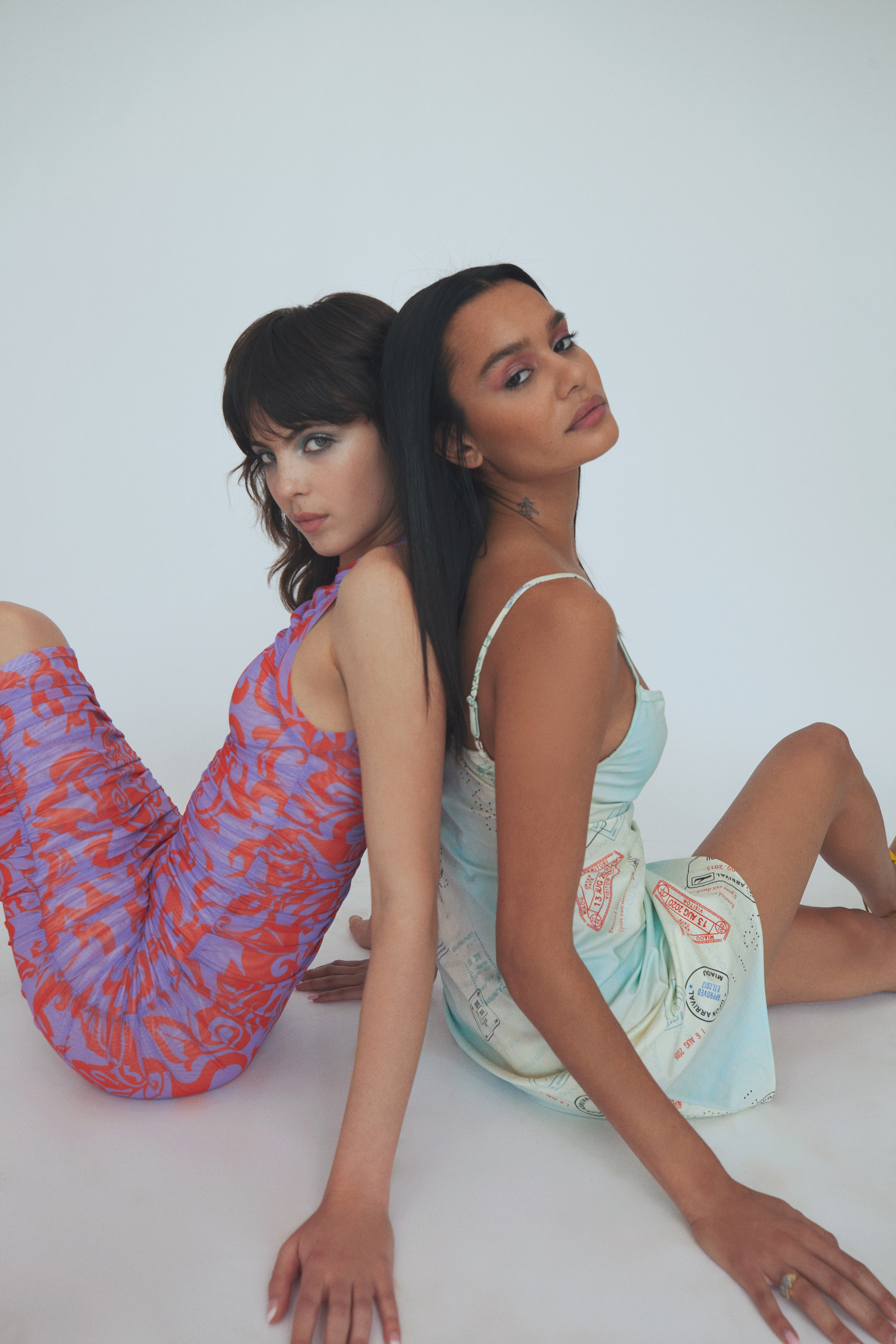 How has growing up between LA and Paris influenced your own style and the Miaou aesthetic?
Miaou girls are city girls — whether it be in Paris, New York, or Los Angeles. A Miaou girl has the boldness of an American girl, and the coquettishness of a French girl. Miaou has gone through the journey with me.
What are your ideal holiday plans?
Depends on my mood. It could either be... a) pack all bathing suits and wear no shoes on a remote island OR b) explore a new city in warm weather with a few friends. Few being the keyword. Big crews overwhelm me on trips.
What's next for Miaou?
We are working on designing costumes for your favorite tv show :)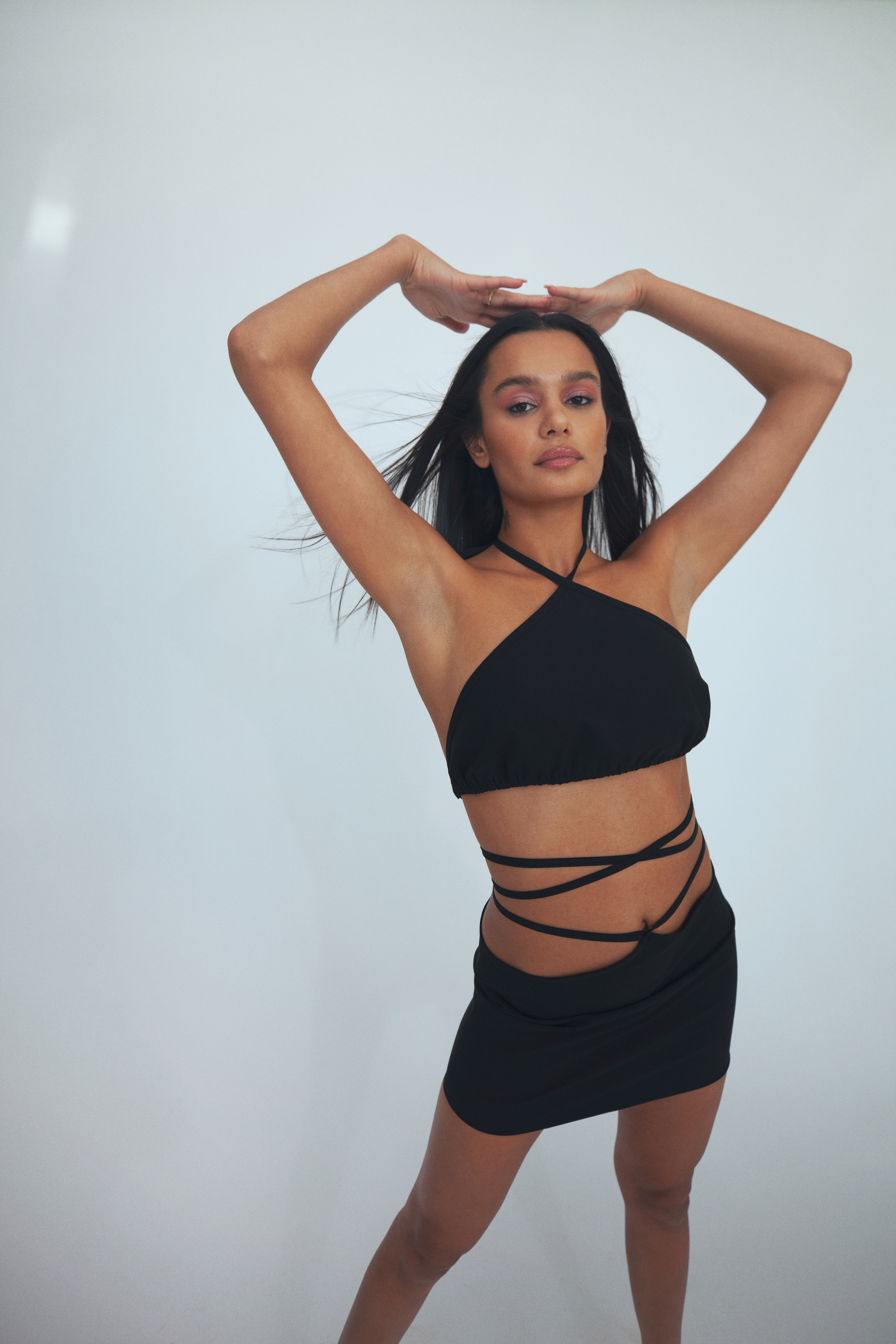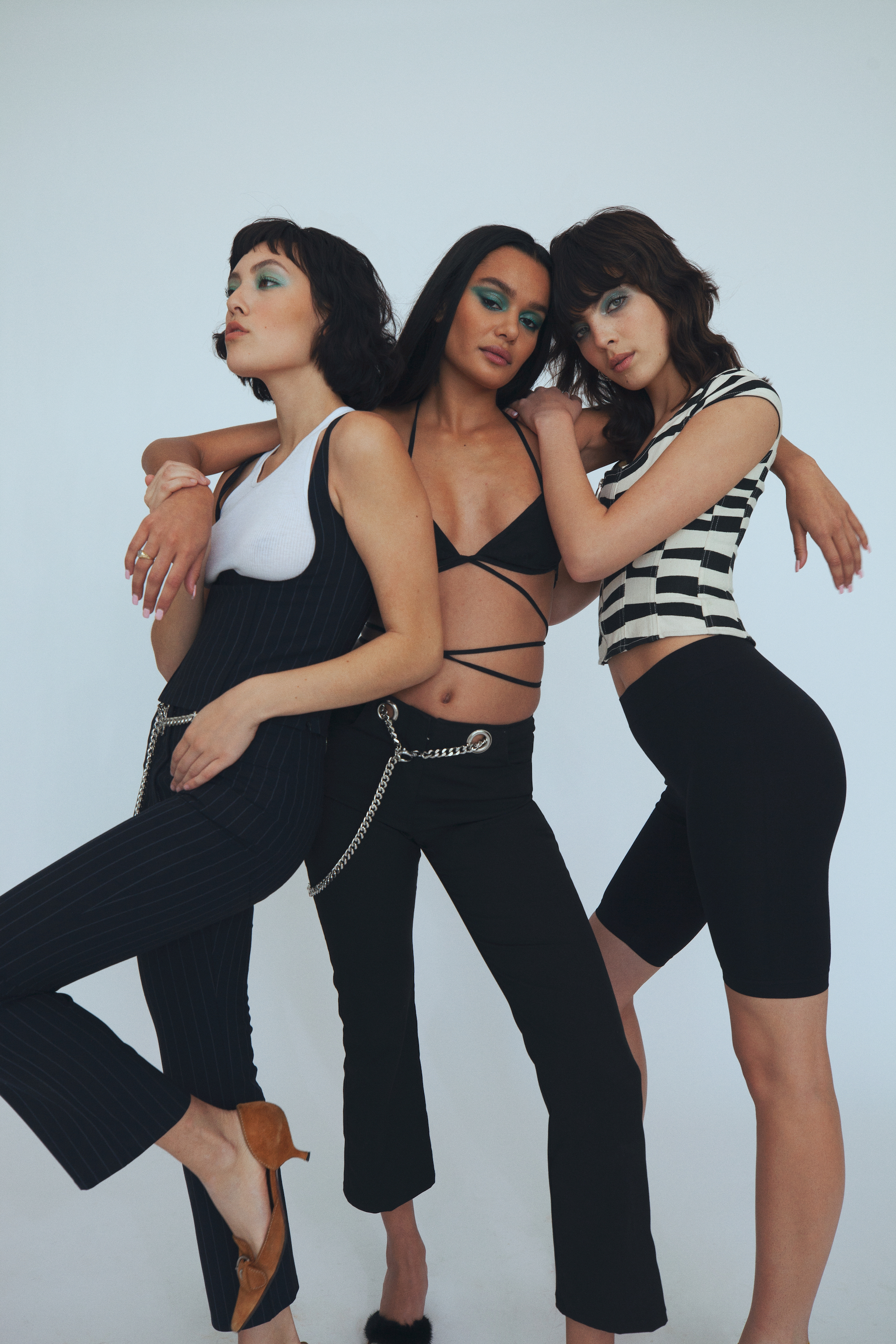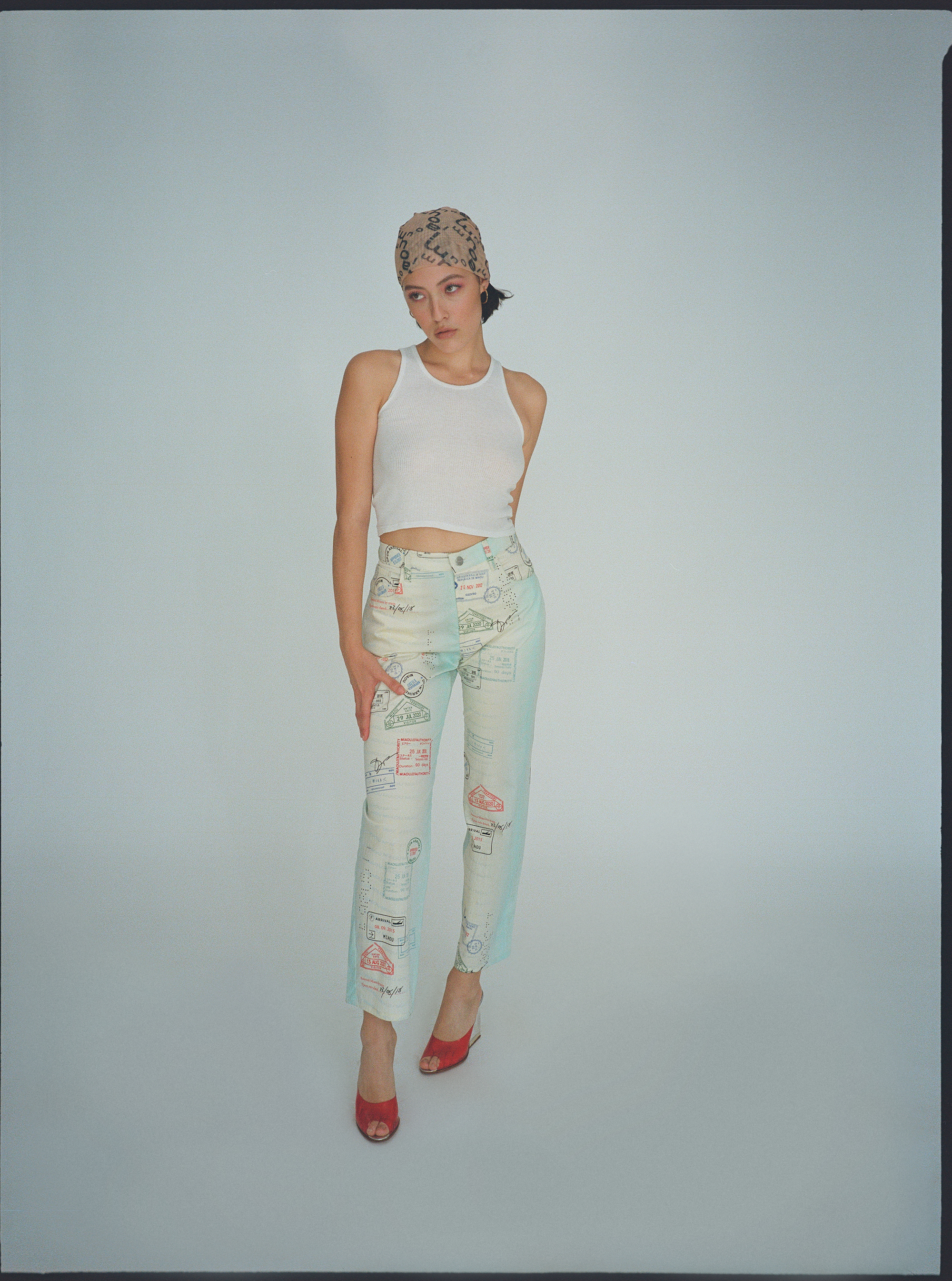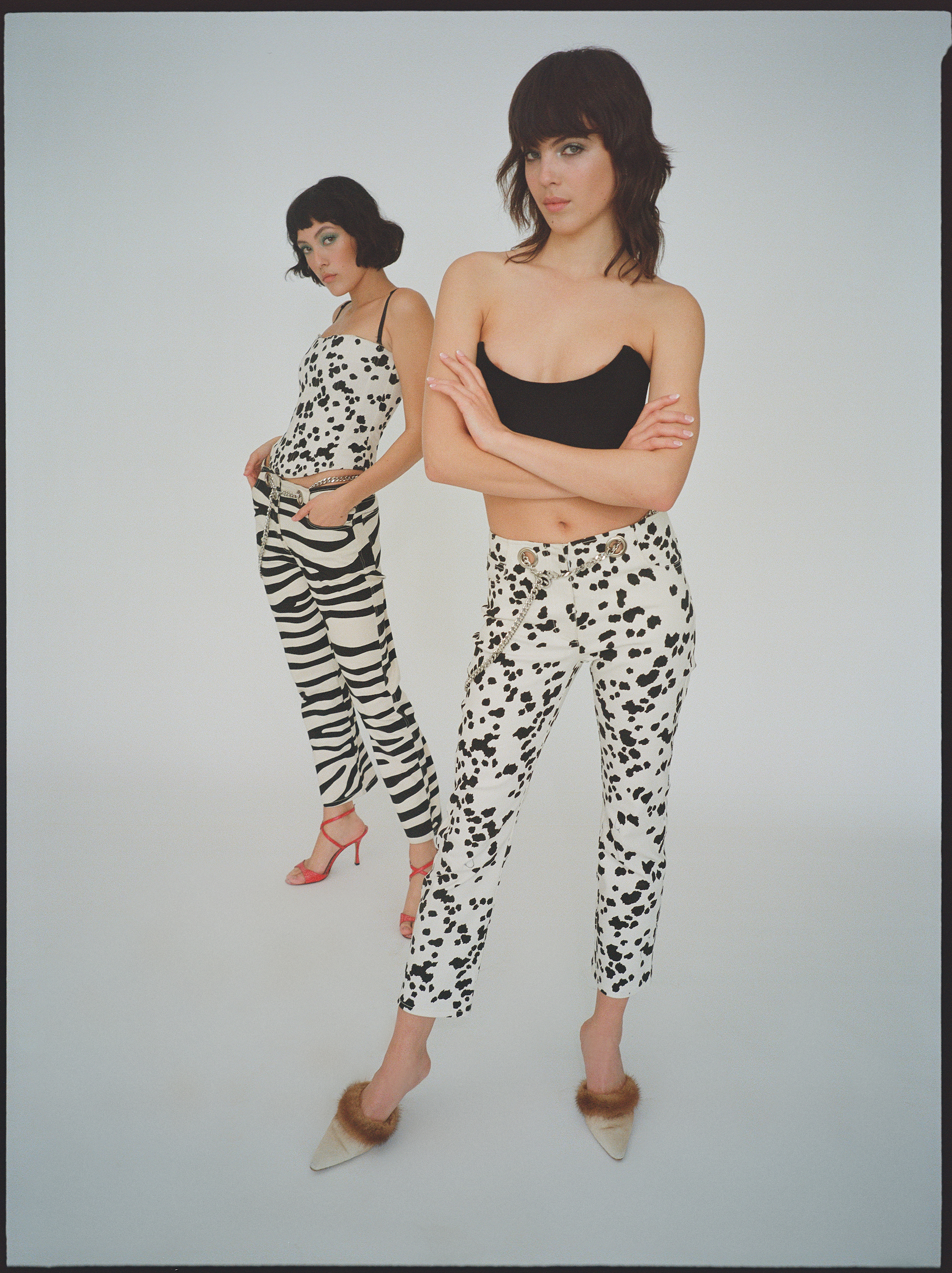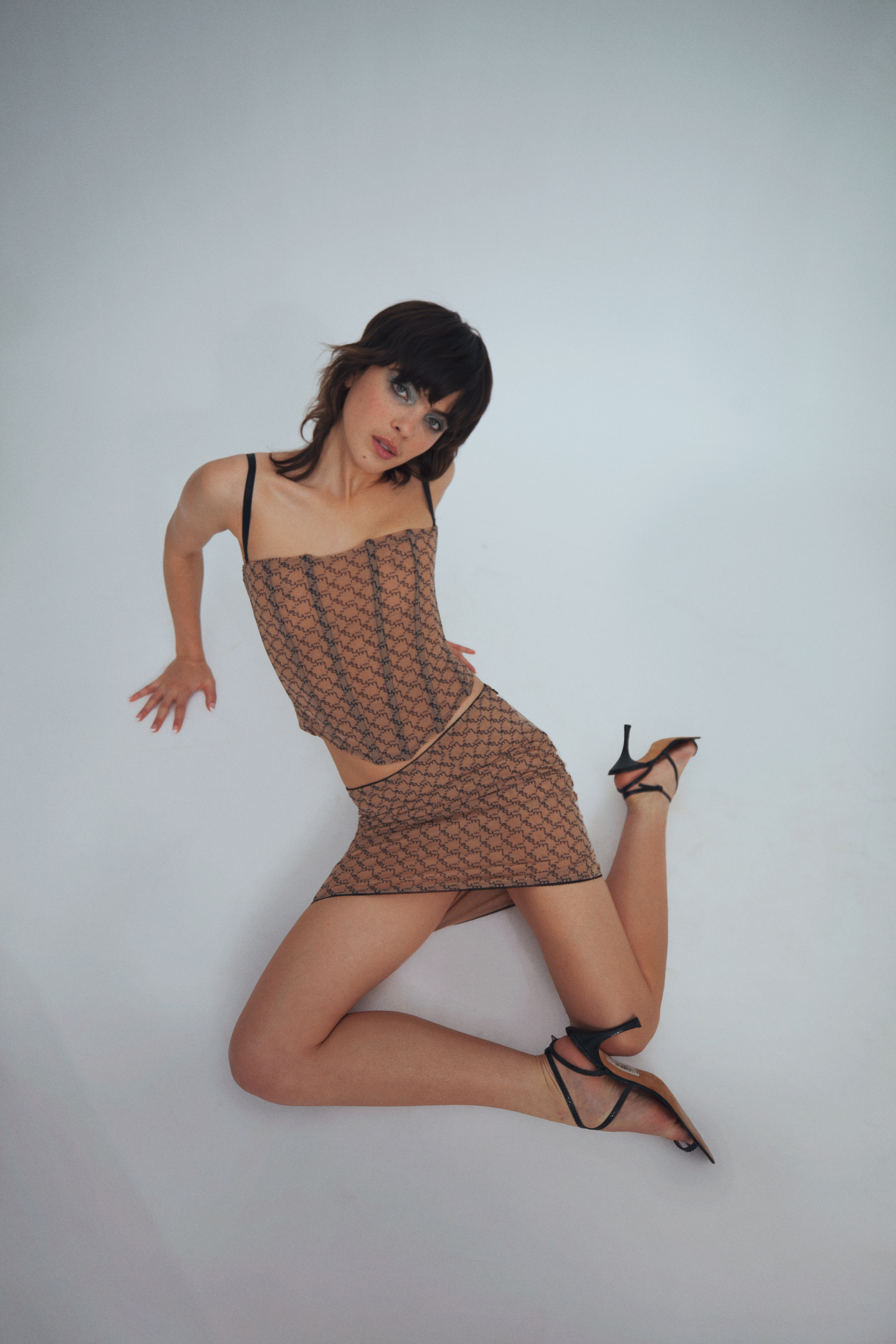 Credits
Photographer: Alana O'Herlihy
Hair: Clara Leonard
Makeup: Tiffany Leigh Patton
Models: Sam Swan, Scarlett Costello, and Sarah Ackman
Stylist: Lauren Fern