Brockhampton have dropped an insane, Safdie Brothers-approved Sugar video
Kevin Abstract is in the director's chair in the new promo for the GINGER stand-out.
|
10 December 2019, 6:10pm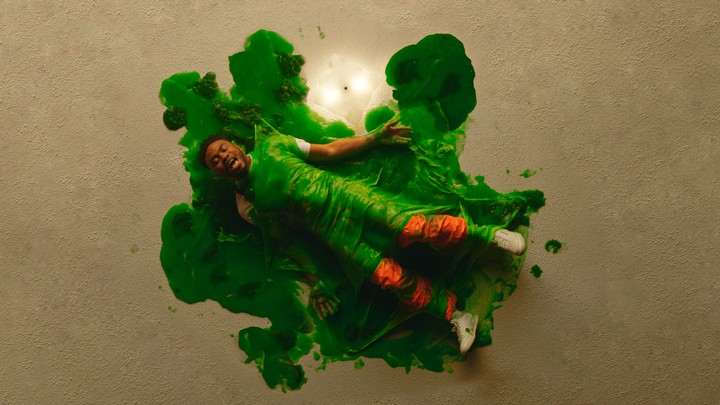 Brockhampton YouTube
As we write this, the hashtag #BROCKHAMPTON is currently trending, like, fourth worldwide, which is a shining testimony to the power of everybody's favourite American boyband. The rap group is probably having quite a good day right now. It's not Kevin's birthday, but he is, apparently, pregnant (congrats gurl)! It's an announcement that coincides quite nicely with the unveiling of their brand spanking new music video for "Sugar" -- everybody's favourite cut off their fifth studio album GINGER.
The boys have spent most of the day teasing that something special was on the way but wouldn't say what it was, which is quite restrained when you consider just how much of a knock-out this music video is. Directed by Kevin and co-produced by the Safdie Brothers' production company Elara Pictures, it carries all of the weird, frenetic energy of Uncut Gems and Good Times if either of those films fornicated with an early 00s Nickelodeon TV show.
We'd say it's a cool send-off to 2019 for the band, who've dropped an album and toured sold-out shows around the world, as well as watching Kevin do his own thing in the form of a solo record and i-D cover (!), but you never know with these guys: they're constantly working, so might have another project or cool thing to drop before the year is out. Christmas single, boiz?
It would be a shame to spoil the whole 'Sugar' video, so just expect the following: an 18+ explicit content warning, an alien, Matt Champion on Fire, some fire dungarees, that cute Bearface solo and Kevin stuck to the ceiling under a big glob of gum. Or is it goo? Or fly guts? We don't know. Anyway! Watch below and experience the real mania for yourselves.