Photography Alexandra Leese. Styling A Sai Ta and Audrey Hu. Models wear all clothing ASAI.
asai's magical designs breathe new life into london fashion week
A Sai Ta, the man behind the incredible south London label ASAI, is fresh out of Fashion East and ready to show you just how far his talent can take him. Here, Alexandra Leese shoots his stunning collection in Moganshan, China.
|
26 November 2018, 8:00am
Photography Alexandra Leese. Styling A Sai Ta and Audrey Hu. Models wear all clothing ASAI.
This article originally appeared in i-D's The Superstar Issue, no. 354, Winter 2018
A Sai Ta, the 30-year-old designer behind burgeoning London label ASAI, is alone in his small studio in Seven Sisters on a cold and rainy autumnal Saturday. The quiet, unassuming workspace is an organized chaos of clothes jammed on cramped racks, spilling forth their gauzy shredded layers, untamed threads and the nuclear-bright tie-dye colors that he has quickly established as his signature.
Sturdy old sewing machines with elaborate thread set-ups line one end of the narrow rectangular room. One wall is covered with snips of filmy fabrics with overlocked stitches splicing through them — usually something hidden in a garment, but which A Sai has made a feature of in his designs — and a mood-board of images; there are scientific illustrations of frogs, a black and white photo of a man in military uniform, a Tibetan woman in traditional dress. There's a fragment of phosphorescent orange and yellow material that seems to be made from thousands of threads haphazardly interwoven, unravelling at the edges.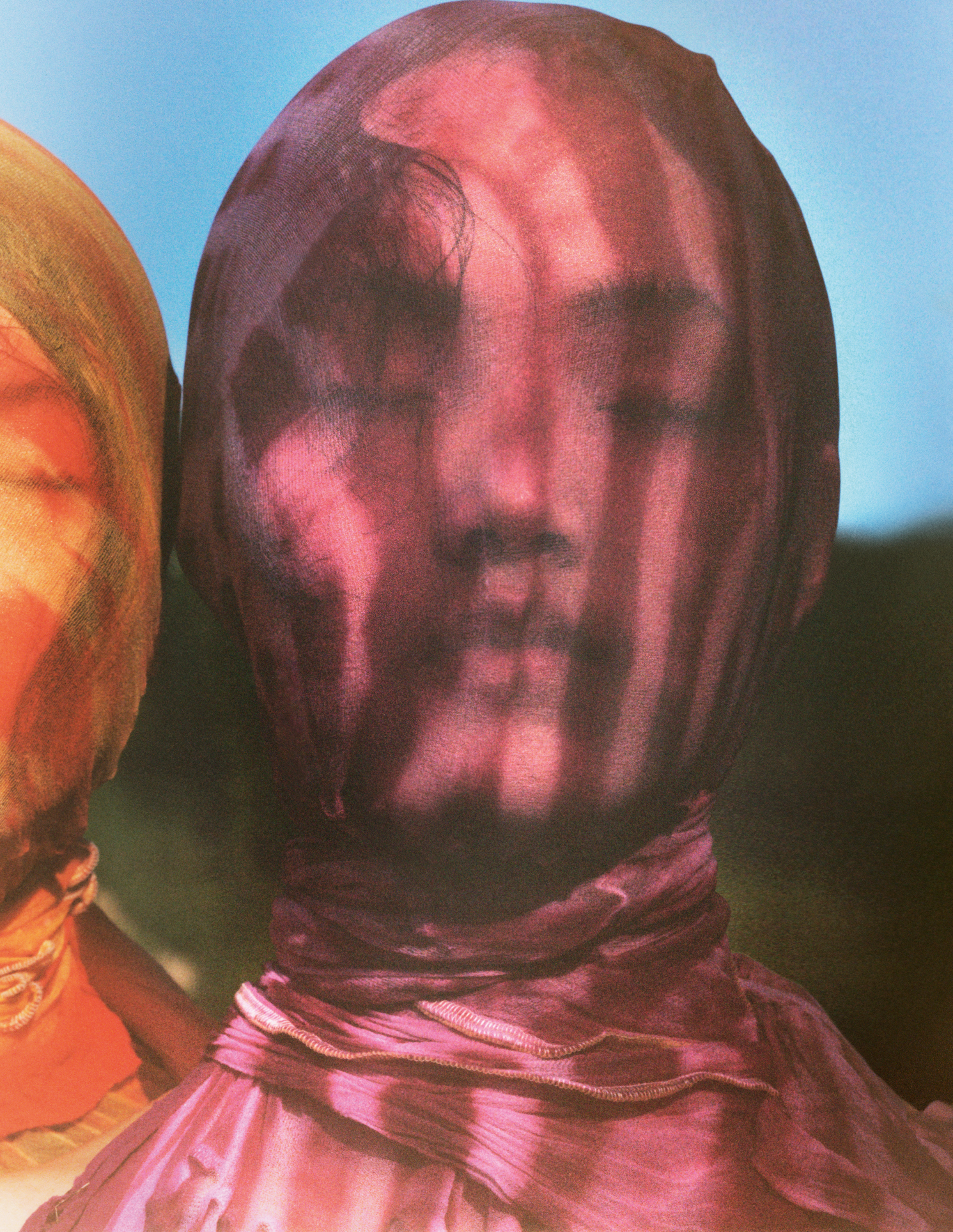 A few months have passed since A Sai presented his final Fashion East collection, no longer swaddled in the industry infrastructure of the talent incubator, he has to make his own way in the big bad fashion world as an independent label. "I was only meant to have three shows, you're only ever meant to have three, but they gave me a fourth," he reveals. "They said this is the last one, I was like, 'really?'" He's joking, kind of, but it's a lot — doing it all on your own. "It's difficult financing and trying to organize it all yourself. I'm doing my own PR, but I have a lot of friends that help and are pointing me in the right direction, so hopefully, come February I will have a show of some sort. But I'm really excited, my brain's ticking." That's obvious. A Sai talks quickly, swerving from one thought to the next, sentences take rapid turns. He's bursting with ideas.
A Sai grew up in Woolwich, south London, in a family of seven children. Both his parents were born in Vietnam, but his dad's family were ethnic Chinese, and were forced out after the Vietnam War. He's very much at home around feminine energy, his dad left when he was young, so he grew up surrounded by women, his mum and sisters, plus a few brothers. He's especially close with his little sister and used to spend hours helping her do her hair before school. "Every day was a fashion show. When I went to college people were like, 'Yeah we know you and your sister, always in the look.' We'd go to car stores and buy Tweety Bird car air fresheners and baby seat car things and stick those onto jeans, so she'd have a full Tweety Bird outfit." His mother is a seamstress, so sewing machines were part of the furniture, and A Sai picked things up here and there. But he wasn't totally sure that fashion design was his thing. "During the first year of my foundation course I wasn't sure whether to do fashion, or study business and economics instead. Then I didn't get into Central Saint Martins. So I took a year out, and did loads of short courses in jewelry making, textiles, and pattern making. There was always this thing with fashion, I was always unsure about it. It's only felt right since my autumn/winter 18 collection. Suddenly it felt like time to fully commit."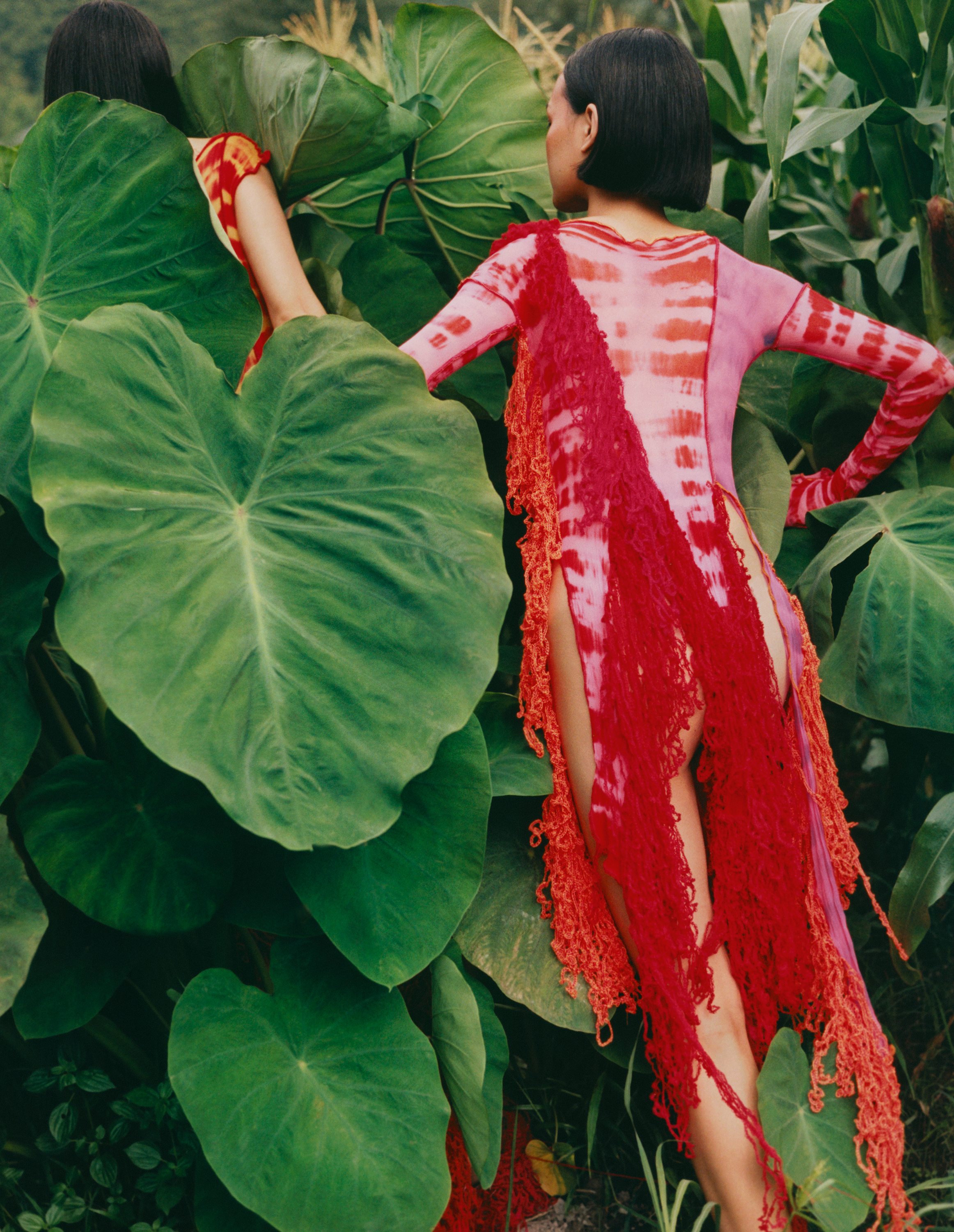 At the moment A Sai is grappling with a desire to run wild with big, conceptual ideas, and the requirement to create clothing that is both wearable and approachable. "Right now, I don't feel like I'm at my capacity at all, I feel like I've been restraining myself just to make it understandable. With my BA graduate collection I could've gone really, really abstract and been really expressive but something in my head was telling me: it's still fashion and people need something tangible or relatable for them to understand it. There's a tension between how much is for me and how much for the audience." He's exploring other ways to pour more abstract ideas into his designs; thinking about how dance and sculpture could work into a collection presentation. He might even dance himself. "I've always been into dance, but I've always been conscious of my body and my ability… So I do it in my bedroom."
The designer's CSM experience was drawn out, he was there on and off for a long-time, often taking years out because of personal issues. His talent was quickly noticed, though. While studying he went to intern at The Row and after graduating was headhunted for a stint at Yeezy. He's channelled these experiences into working out what he does and doesn't want his own work to be, figuring out what matters to him. "My collections are growing because I'm slowly understanding myself more," he says. "So far I've been playing with bad taste and referencing my adolescent upbringing, but I feel like now it's time to show my more refined, sophisticated side, which I'm excited to explore. I'm 30 now, but I feel like what I've been showing so far was me aged 16 to 20, quite angsty and DIY."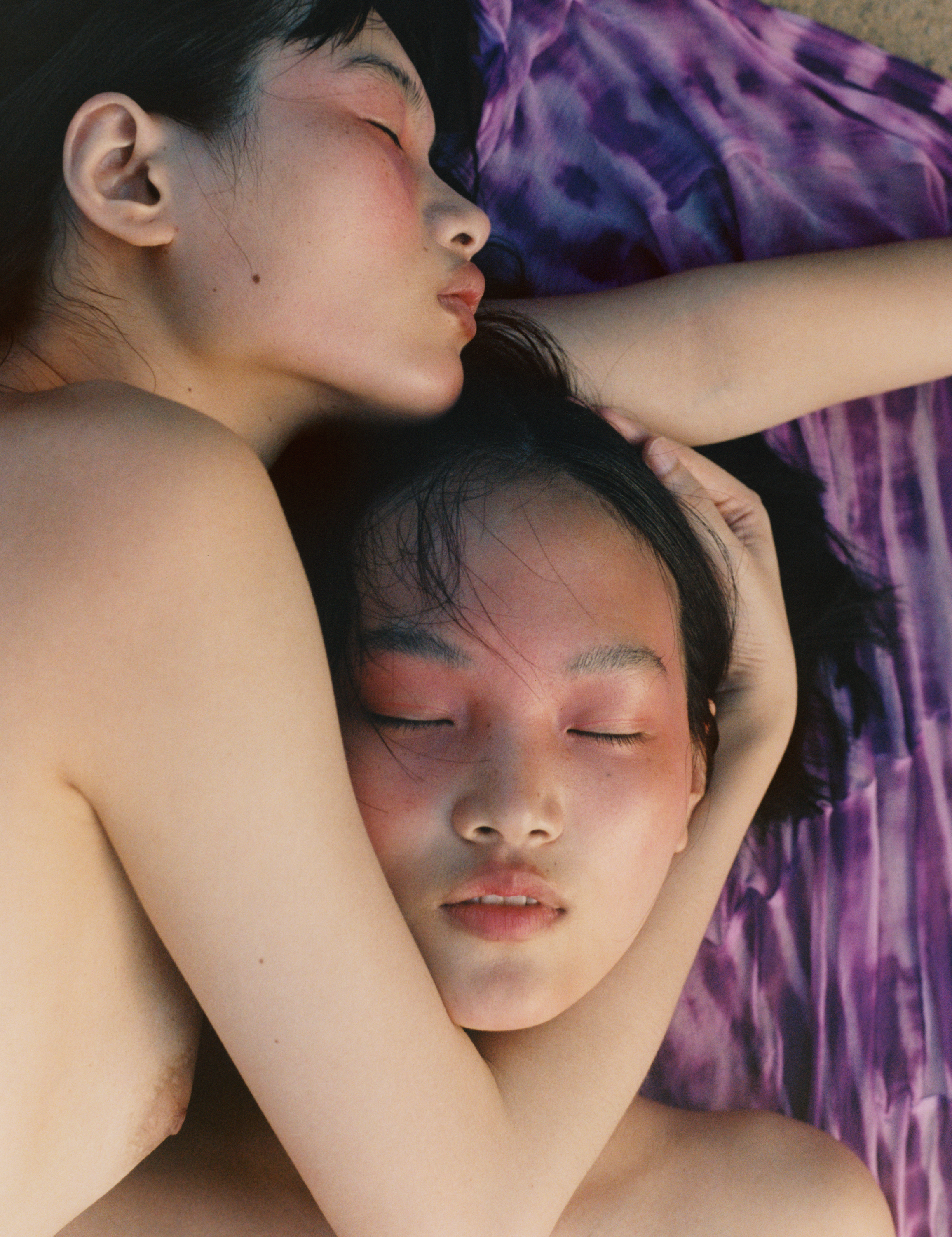 A Sai is becoming more confident with who he is and what he wants to say. Though he's played with motifs that reference his Asian heritage, particularly the east as seen through the eyes of the west, he doesn't want to be boxed in. "I didn't feel confident that people would respect my voice beyond me being an Asian person and being British, I felt like people wanted to see that side more... and now it's like, do I not have the the license to talk about or explore concerns beyond my race? You become a token or you become this voice for representation. Next season I want to show that I'm more than that. This whole idea of being branded as one thing, is what I think is the problem. I want to show the depths of myself and of my woman."
What he's managed to create so far though, is indicative of the fact that he is a supremely gifted young designer, a hard worker with a knack for experimentation and a willingness to keep pushing, developing his voice and vision, unfazed by the ups and downs he'll surely face along the way. "Everything I've achieved I've fought for myself. Obviously I've had support, which has been amazing, but where I've come from, and going through all of these systems, breaking these boundaries of what is expected of someone from a council estate… that gives me confidence."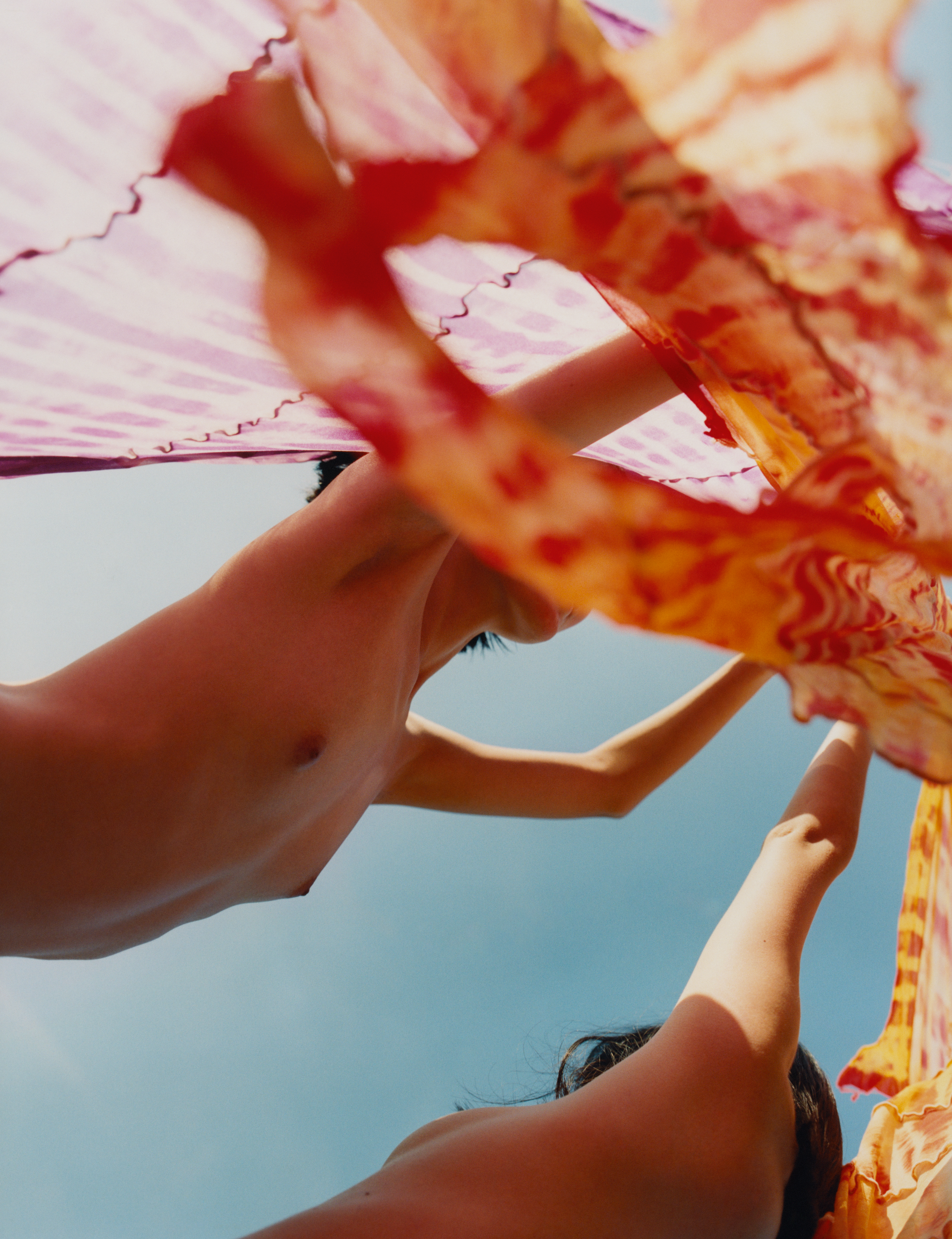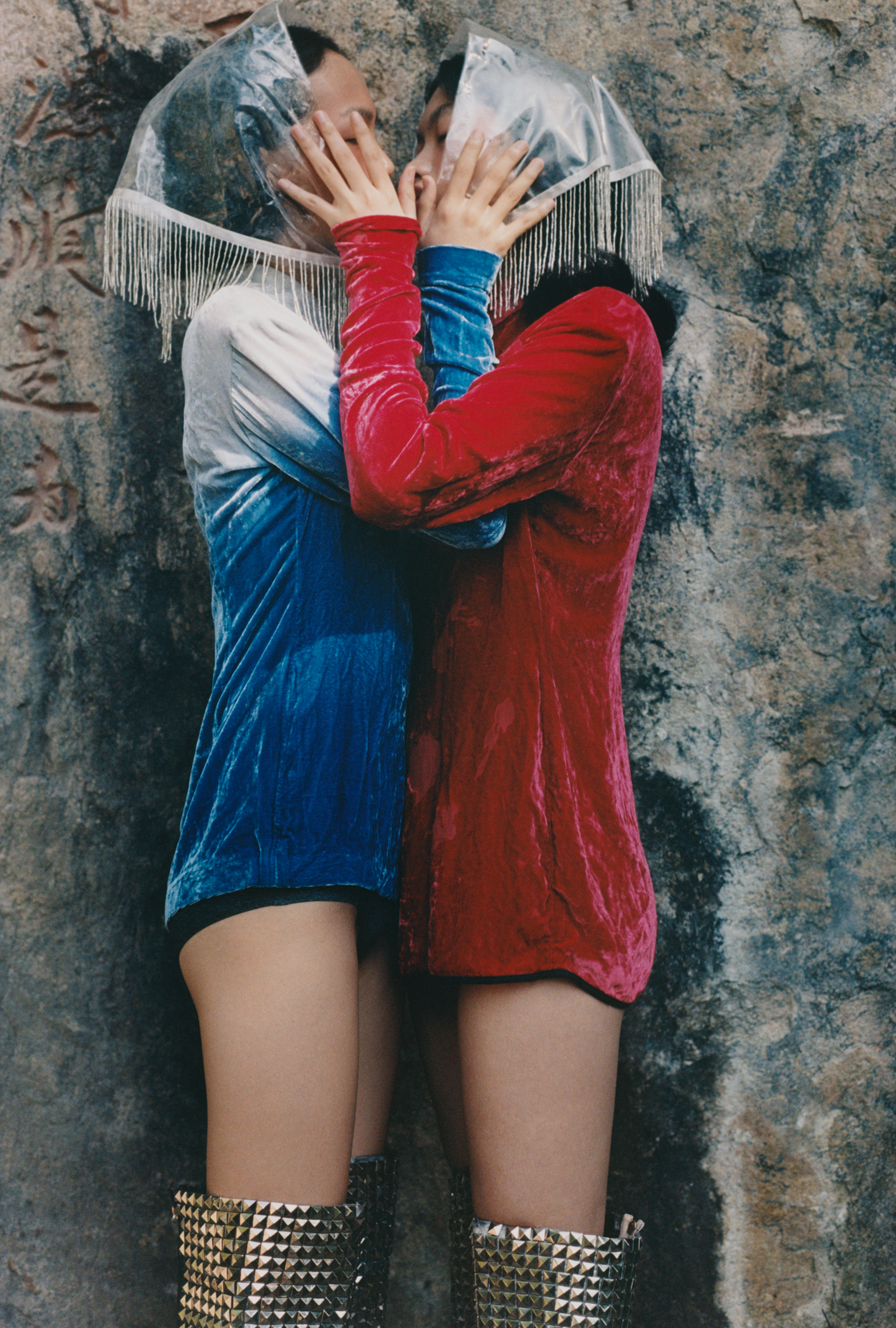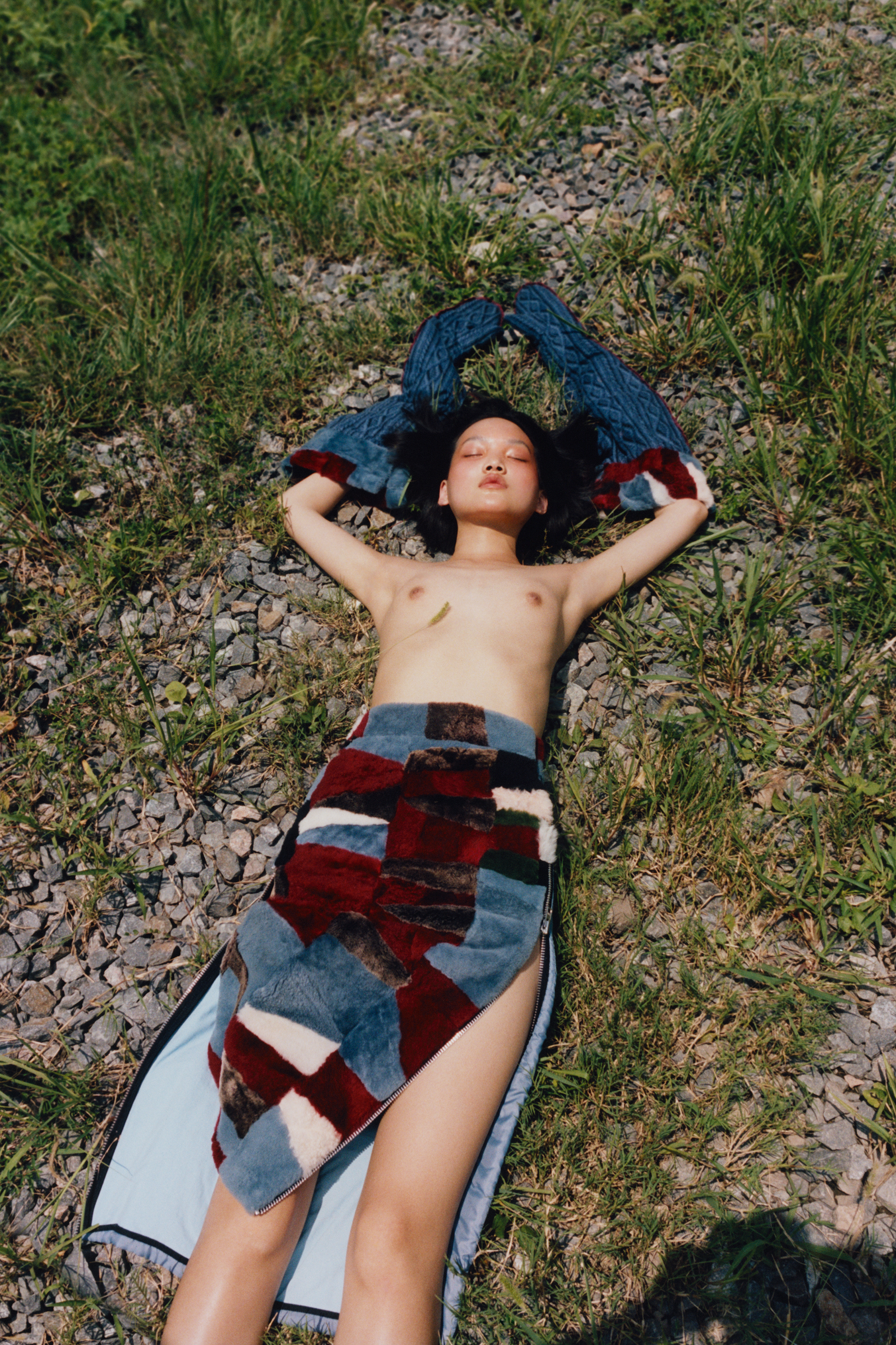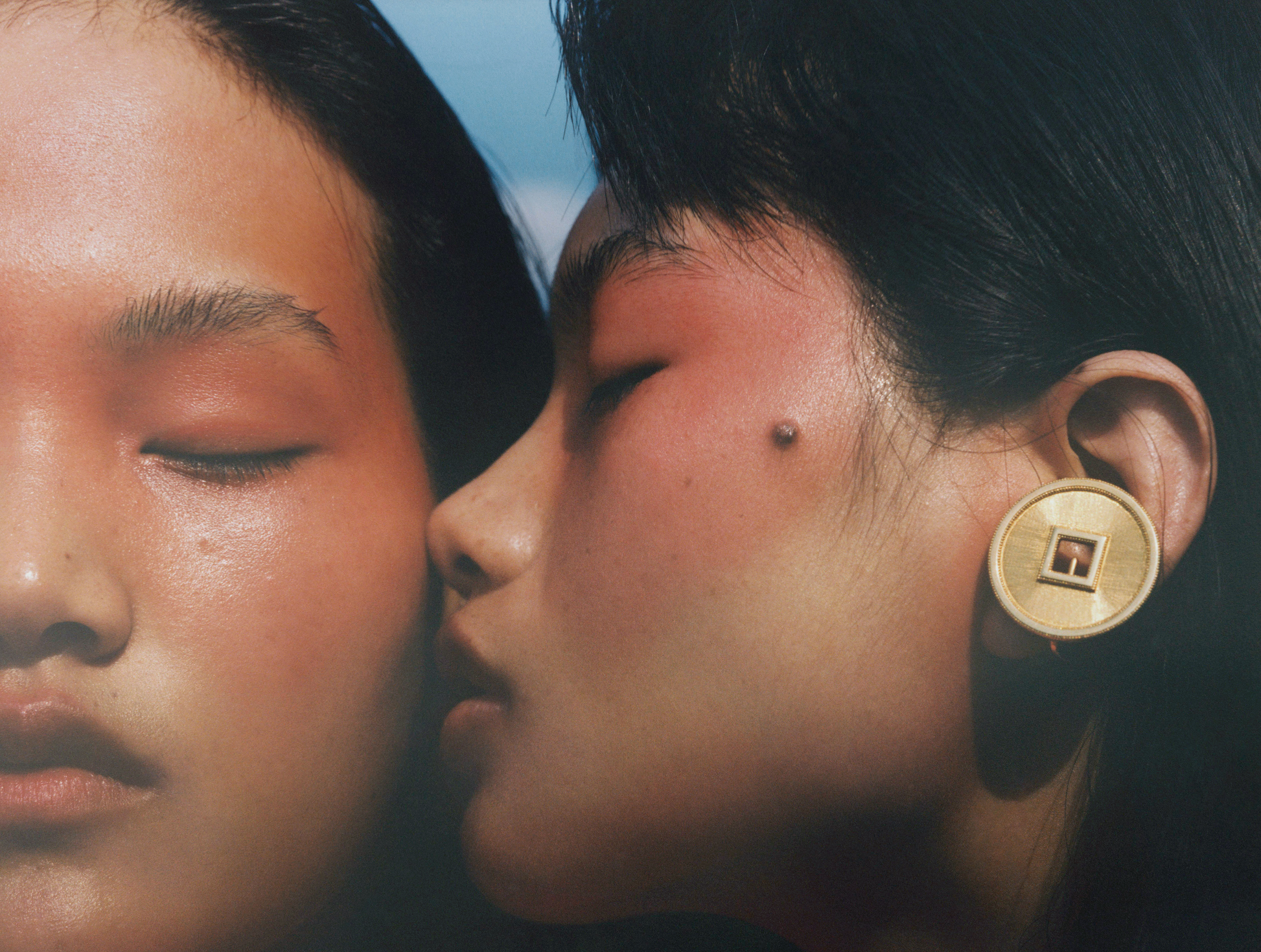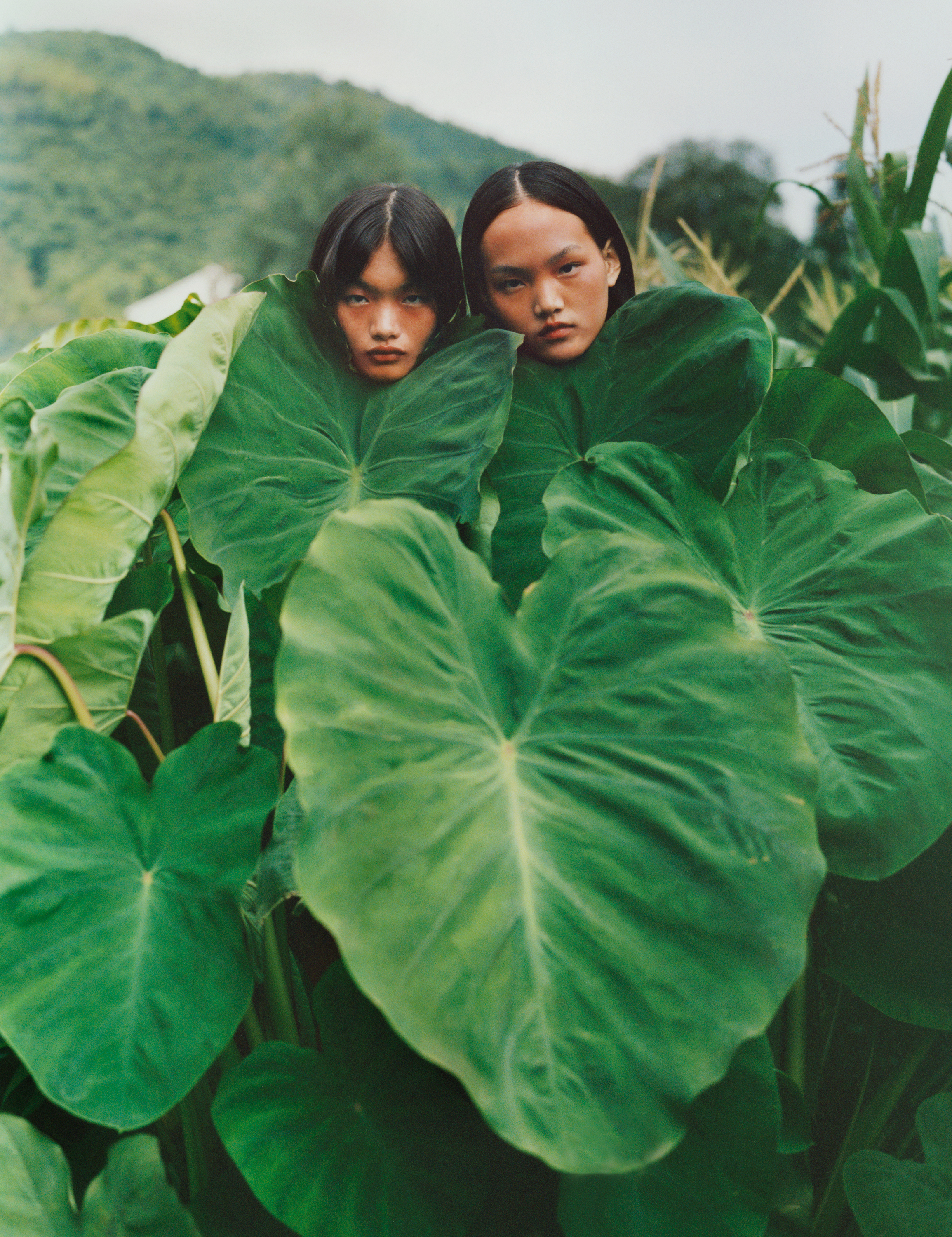 Credits
---
Photography Alexandra Leese
Styling A Sai Ta and Audrey Hu
Hair Minghu Zhang. Makeup Xin Miao. Production England Summers and Beibei at Odd Studio. Production assistance Paula Jeong. Retouching IMGN Studio. Casting Denise Hu and Beibei. Models Pan Haowen at LongTeng and Wong Chunjin at NSR.
Models wear all clothing ASAI.
This article originally appeared on i-D UK.