neil barrett finds post-brexit hope in modern punks
"It's punk through the eyes of today."
Against the backdrop of the sociopolitical nightmare that is Brexit, we're all questioning just what Britishness means in 2019 and beyond. As politicians continue to argue as they lead a divided country to the cliff edge, the sense of displacement from the place we thought we once knew has confused our collective identity. So what does being British mean for a country facing its biggest shift in a generation? Well, it's a question that Devon-born, Milan-based designer Neil Barrett asked himself as his eponymous brand celebrates its 20th anniversary. For autumn/winter 19, he found his inspiration in recontextualising a subculture style tribe he hasn't fully explored until now: punk. "It's the ultimate British subculture," Barrett explained post-show. "It reflects a melting-pot of heritages, histories and styles that what we now think of as British but it's cross-cultural too." Now there's post-Brexit hope. "I'm proud of being British and I've always been inspired by subcultures so I wanted to make a contemporary vision of punk -- what would it look like today?"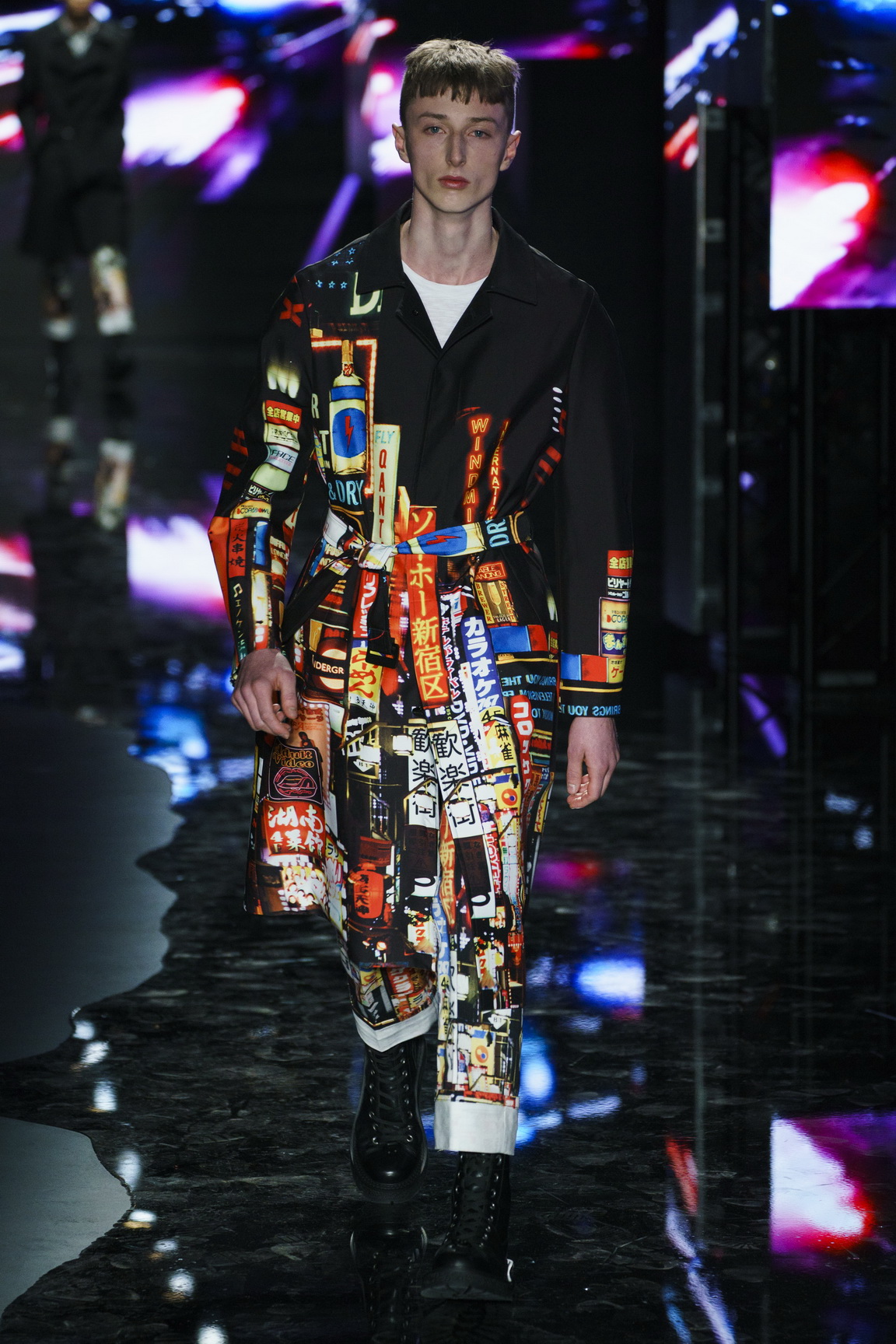 Improbable as it might once have seemed, more than 40 years after it snarled into public consciousness via the scandalised media, punk has become part of Britain's cultural heritage and from Burma to Paris, Tokyo to the USSR, its blast of DIY anarchy has inspired generations across the globe. Punk was a reaction to the state of the world as it felt on the verge collapse. Well, in 2019 society feels like it's on the verge of collapse all over again. While Neil Barrett's modern punks didn't have the same spit flecked rage and nihilistic destroy-everything attitude as the original punks, it did reflect its fusion of references. Of course punk itself is a uniform, but it also contains references to others too. Here, Barrett drew upon everything from military and school uniforms to leather bikers, distorted tartans and traditional tailoring fabrics to PVC macs, T-shirts featuring fictional undiscovered punk bands and plastic shoppers filled with British favourites, including Weetabix. "Now, there's this whole idea of second and third generation people from all over the world, who are born in Britain," he explained. "My narrative was the idea of retaining traces of their heritage and then mashing it all together in the tradition of punk."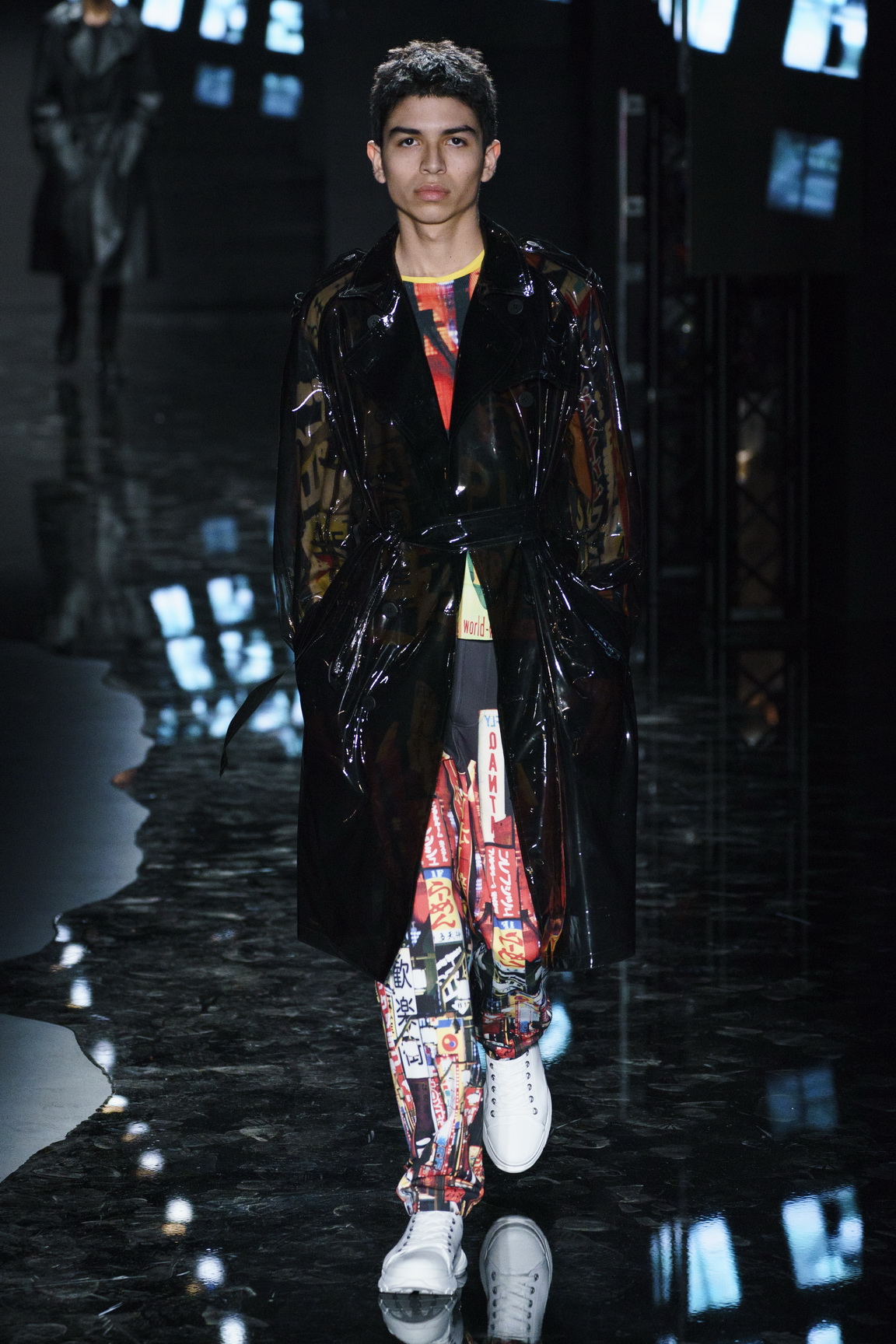 "When you reach a milestone like this, there's a temptation to do a best-of celebration but I'm the type of character who looks to push on, to take a step forward," Neil further explained. From the opening trench adorned with Enter The Void-worthy neon daydreams of Tokyo's Shinjuku district through to the wipe-clean PVC flasher coats, Neil Barrett took a confident boot-clad step into the future.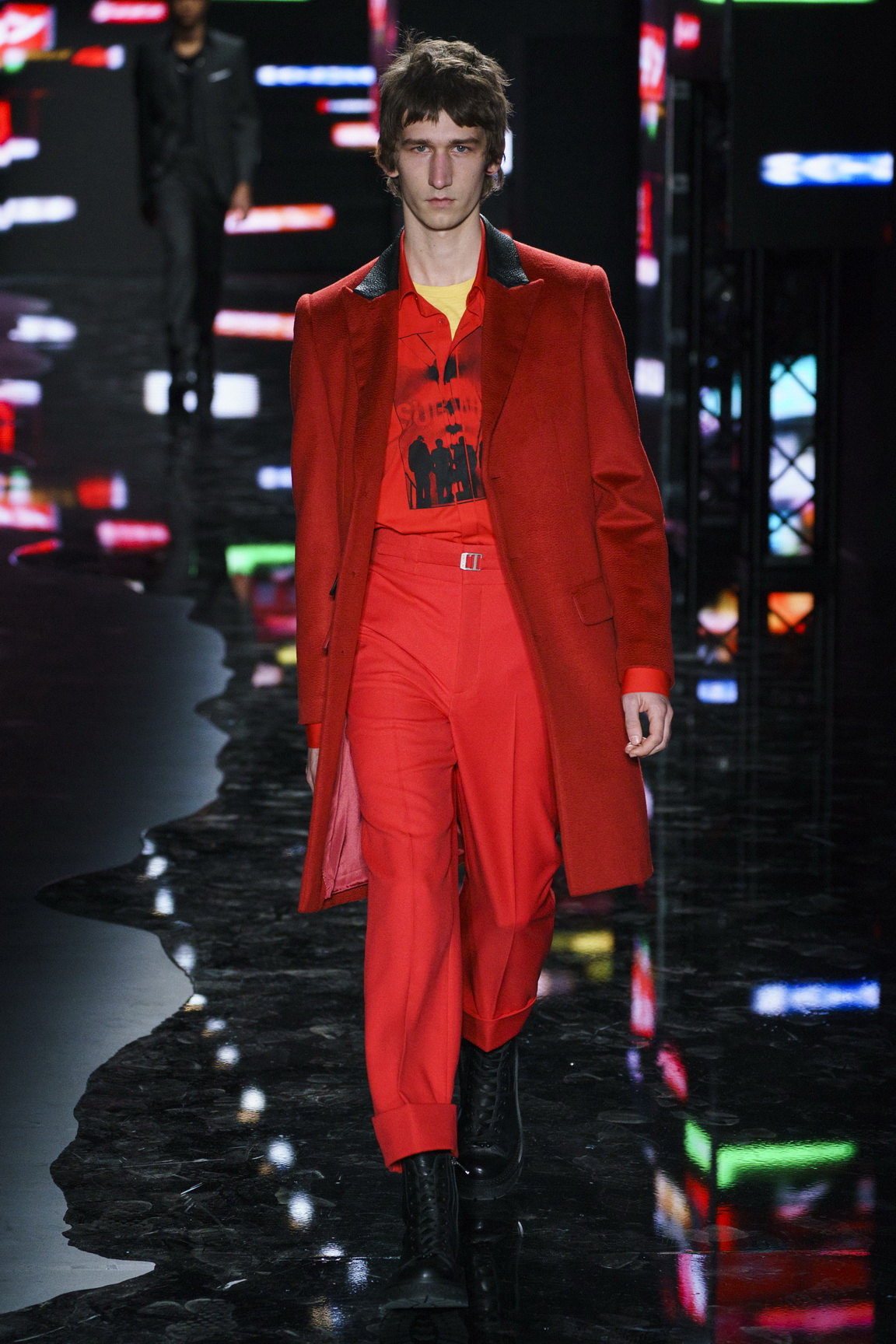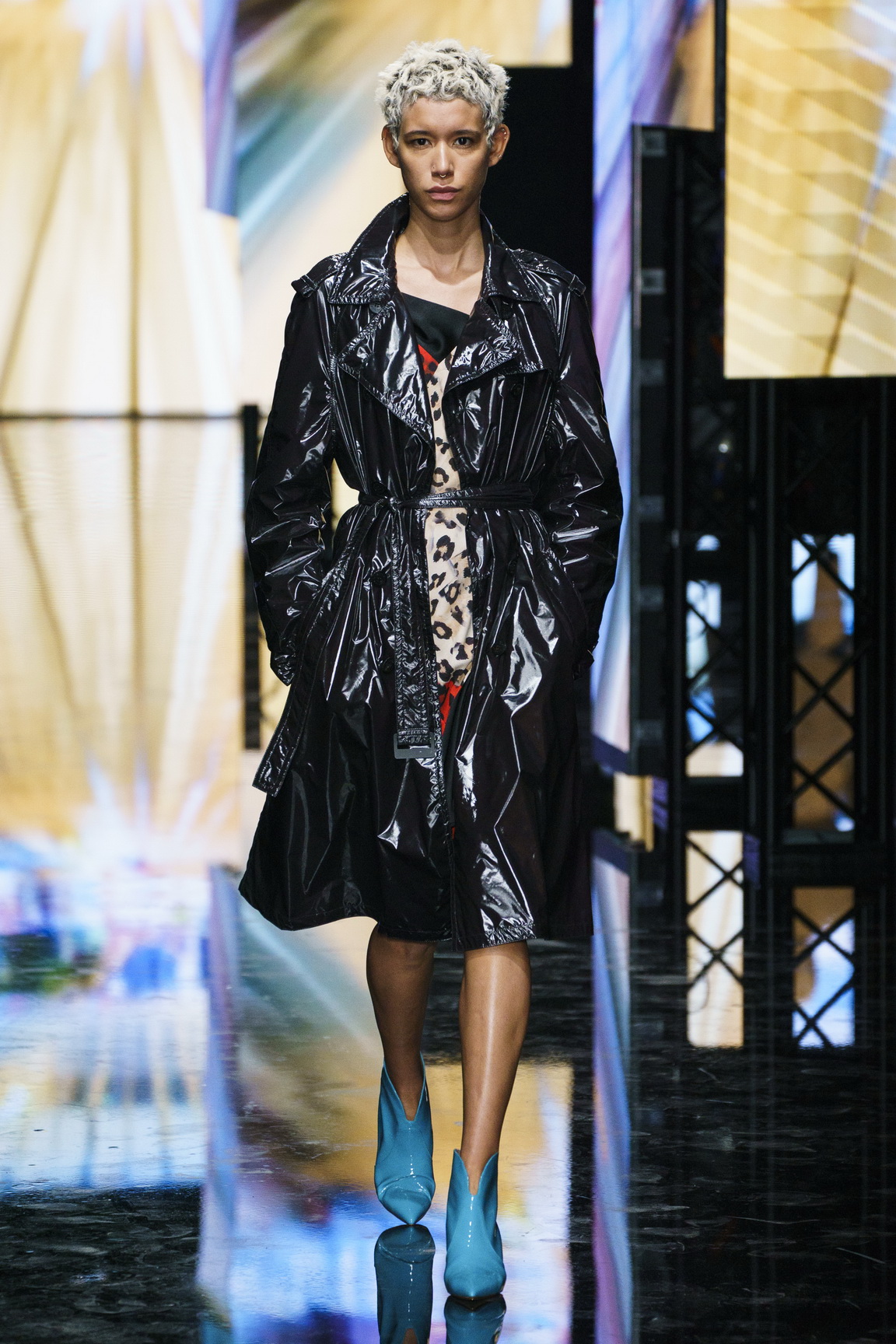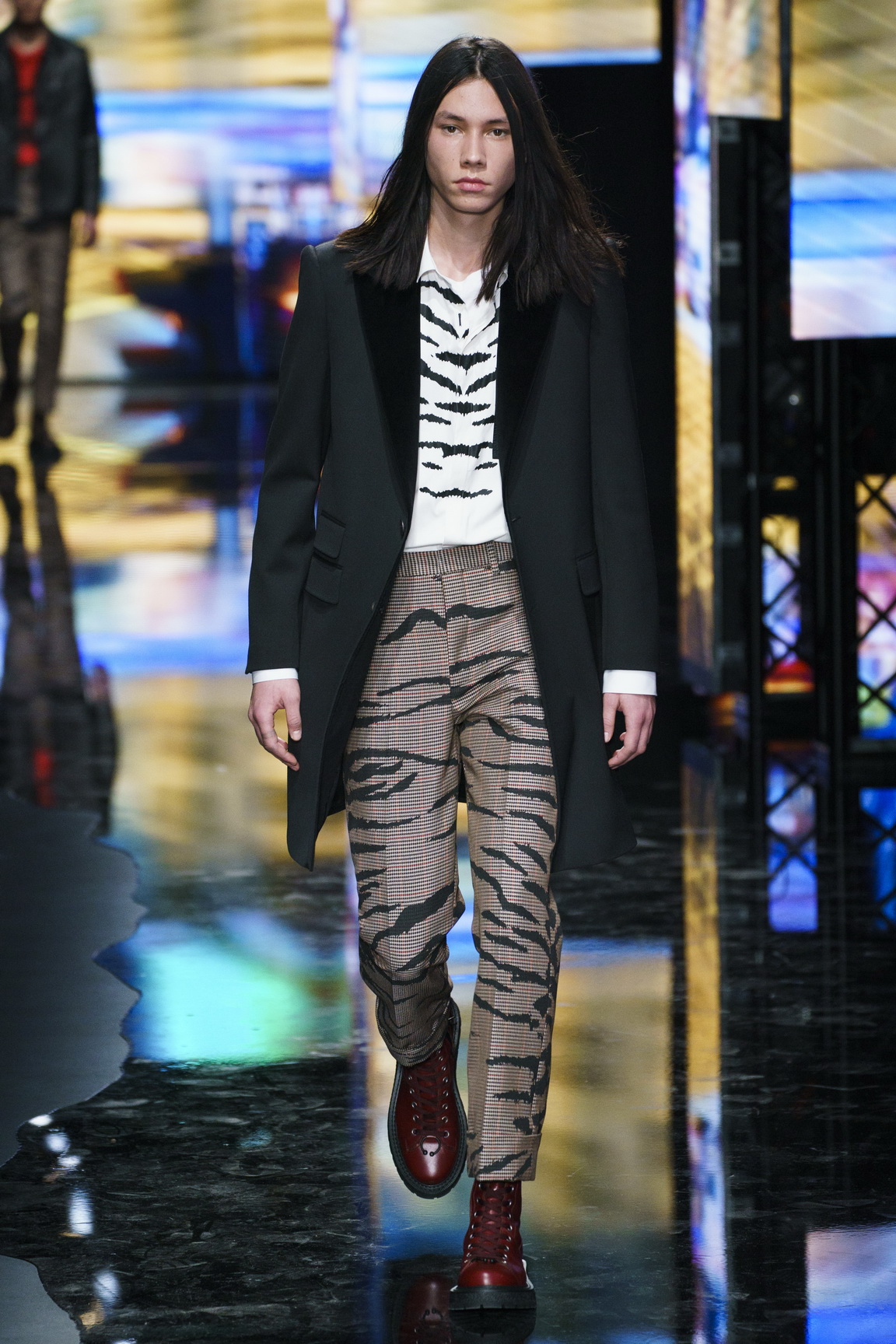 Credits
---
Photography @Mitchell_Sams
This article originally appeared on i-D UK.