x-girl's collab with shaniqwa jarvis is an ode to 90s new york style
The 'Too Many Rich People in New York' t-shirt seems appropriate right now.
|
16 November 2018, 6:55pm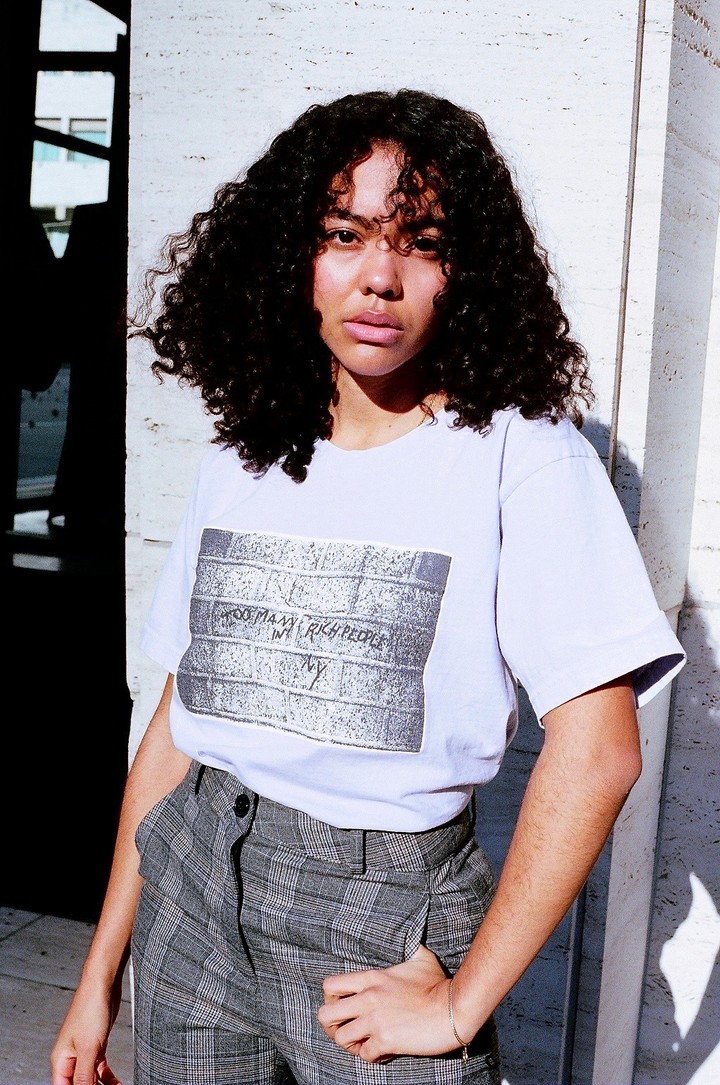 Monica Hernandez in X-Girl x Shaniqwa Jarvis. Photo by Chandler Kennedy.
X-Girl was started by Kim Gordon of Sonic Youth and stylist Daisy Von Furth in 1994, and though the streetwear brand existed only until 1998 before it was sold and relocated to Japan, it was the epitome of 90s cool girl style. OG fans included Sofia Coppola, Kathleen Hanna, and Chloë Sevigny, who modeled for the brand in 1994 and starred in their short film. Kim's daughter Coco picked up the torch, as the face of the X-Girl's collection with Erin Magee's label MadeMe in 2016.
The cult brand is back (again) and embracing its New York roots in a special collaboration with photographer Shaniqwa Jarvis, who's worked with the likes of Adidas and Supreme, and released a self-titled book of her fashion photographs earlier this year. She's perhaps most well-known for her infamous Bathroom Portrait series, which includes pro skateboarder Harold Hunter and fellow photographer Ryan McGinley, and has also shot portraits of SZA, George Condo, and Cardi B. "I've always liked X-Girl. The brand was started by strong women, and has consistently offered an alternative to a male-dominated street culture," Shaniqwa says.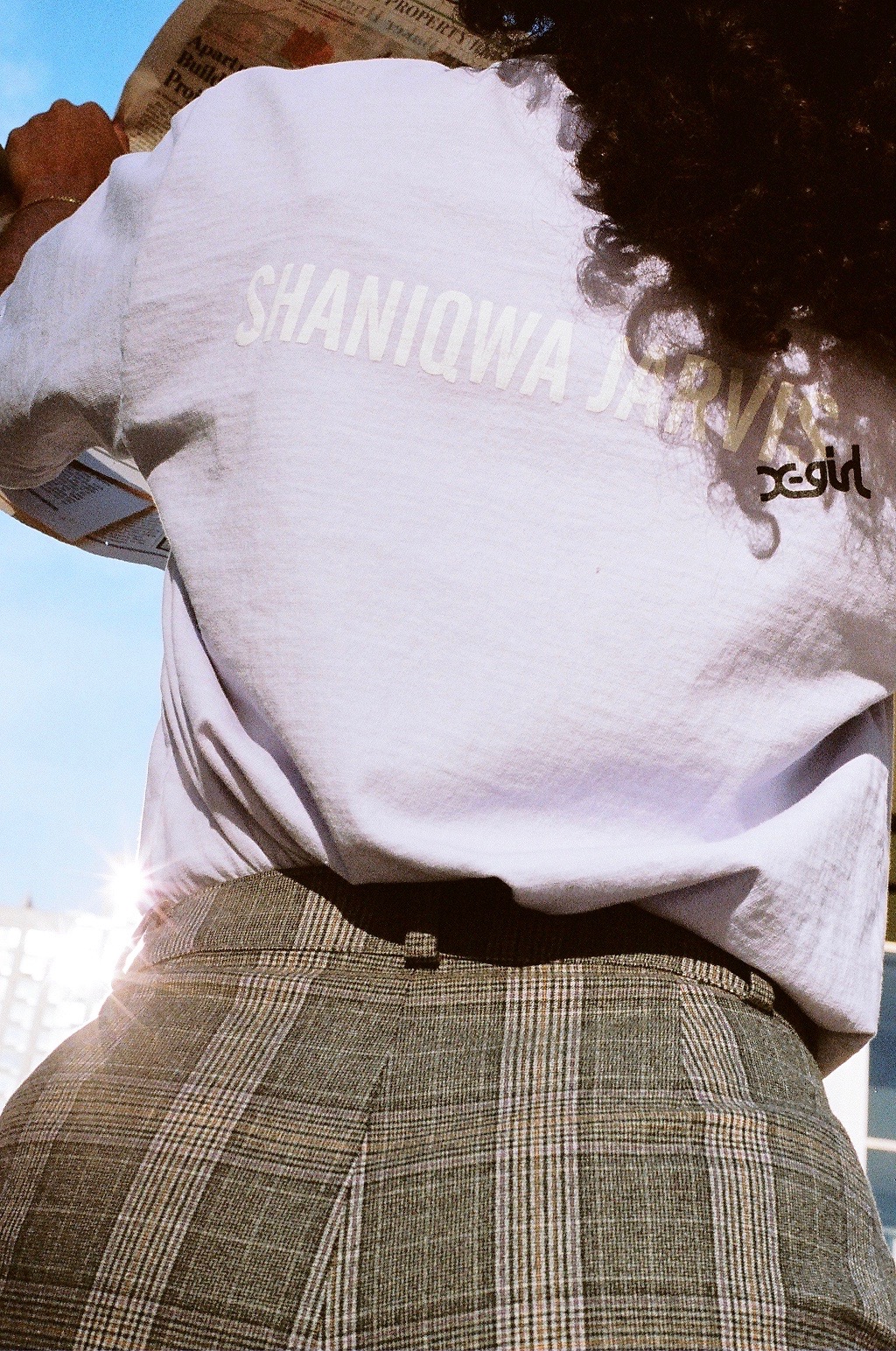 X-Girl asked Shaniqwa to create a few pieces that spoke to the brand's downtown ethos and the graphic designs that adorned its initial collection of "real clothing," debuted guerilla-style in a Soho fashion show produced by Sofia and Spike Jonze. There's a t-shirt printed with one of the images Shaniqwa took while studying at Parsons in the late 90s. "It reads, 'Too Many Rich People in New York.' I think this image of wall writing is even more true today, and ties to my interpretation of X-Girl as an OG New York brand," she explains. There's also a crewneck sweatshirt boasting an autobiographical image, exuding "confidence, personal style, and a bit of humor," and an oversized tote that Shaniqwa hand-dyed and screen printed with the words "Less, Less, Less." "Pretty self-explanatory," she says.
Riot Grrrls everywhere, rejoice. You can grab items from the capsule collection this weekend at Social Studies New York (November 16-18), at Andrew in Miami for Art Basel, or through X-Girl's website later this year.