watch lorde perform 6 acoustic songs from 'melodrama'
Featuring Jack Antonoff on the piano, and a string section.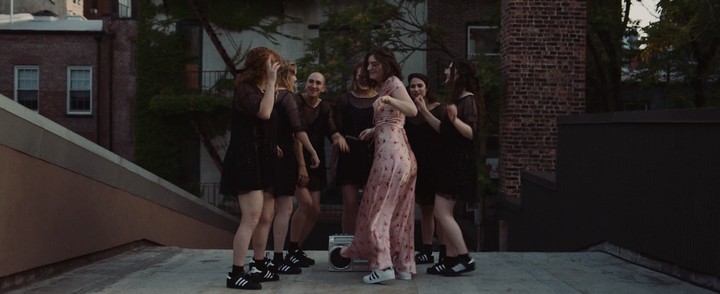 Recently, Lorde returned to Electric Lady Studios — the legendary Greenwich Village studio where a significant portion of Melodrama was recorded — and stripped down her banging sophomore album, delivering a rousing set of acoustic performances. The video series Melodrama Reimagined shows that while Lorde can easily dominate arenas and festivals, witnessing Jack Antonoff and her at a piano together is uniquely magical.
Electric Lady Studios, where artists like Jimi Hendrix and Prince have recorded, was vital to Lorde's growth as a musician. "For me it was learning to be more of a producer in my own work," Lorde says in the intro video, describing the magic of writing and producing Melodrama at the studio with Jack. "My thing is always to make music that sounds like the inside of a heart. I think really harnessing all those sonic capabilities helps to get deeper."

Produced in collaboration with Vevo, the six performances are cinematic experiences. During her performance of "The Louvre," the entire studio is cloaked in Drive-style neon purple lighting. In "Writer in the Dark," Lorde stands at the microphone wearing a billowing white dress that is as haunting as her heavy, mature voice. Then she takes it up to the roof — circled by a chorus of women — for a mashup of "Loveless" and "Hard Feelings." At times she seems to be completely lost in the music, struggling to hold back tears.
Basically, if Melodrama didn't already overload you with feels, these performances will.