les vacances de lucien is a celebration of sun, sea, sex and shopping
Sat on the top floor of Colette, Les Vacances des Lucien AKA Lucien's Holiday is a one-stop shop for all you sexy beaches out there.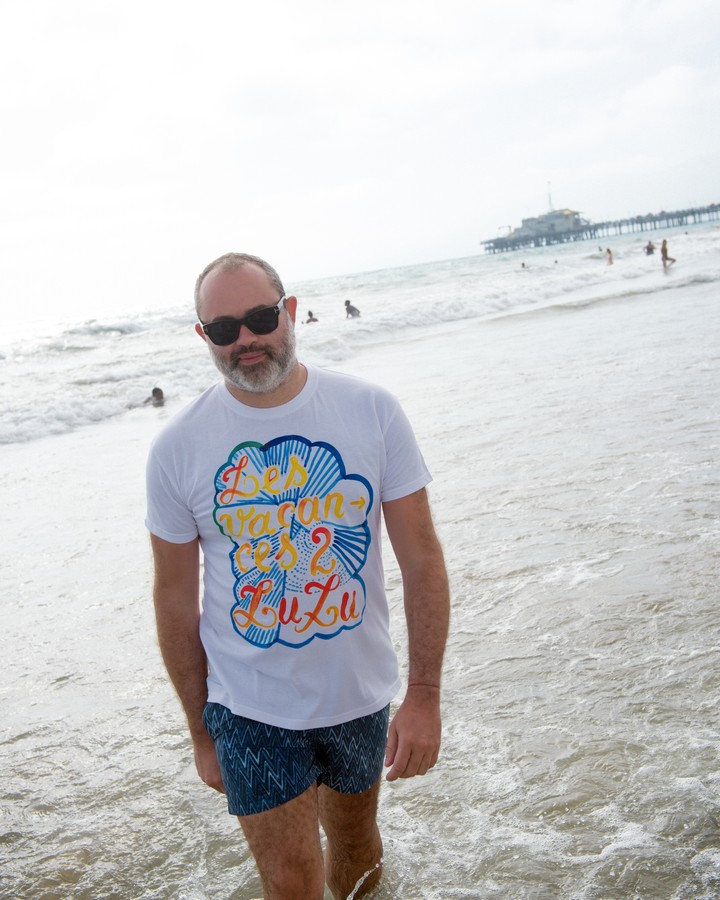 Amy Sioui
On 12 July, following 20 years of trading, Paris shop Colette shocked Instagram with the announcement it would be closing its hallowed doors to retail heaven forevermore come December this year. But following this declaration it continued a roll call of collaborations/exclusives and must have products synonymous with the shoppers paradise. Following the hugely successful Balenciaga takeover (ushering in Thom Browne, Sacai, Chanel and Saint Laurent), a curveball collaboration was thrown by Paris based fashion PR Lucien Pages. Normally the PR is the one behind the scenes, there to promote, manage, elevate and advise their client, but if this is the preordained rule of thumb, then Lucien Pages is there to bend it till it snaps.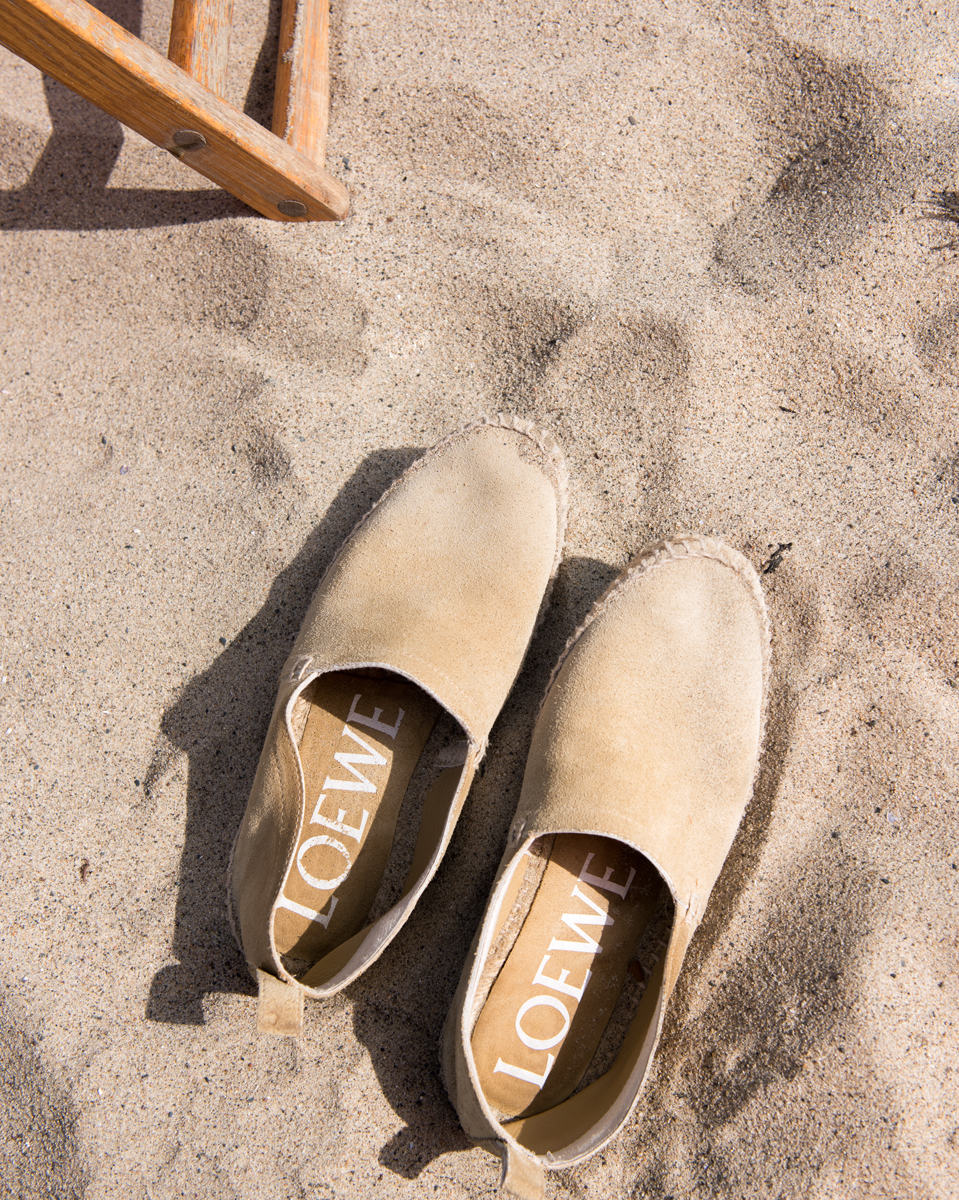 A handsome brooding bear of a man, Lucien mostly wears Ralph Lauren, loves fresh flowers, scented candles and Hermes home products, while his proudest working moments to date include the Adam Kimmel show in Pitti and Sacai's first ever Paris presentation. He dreams of one day working with Rei Kawakubo, is rarely off his phone, is addicted to Instagram, loves to eat chicken and chips, has ambitions to be a movie director and his favourite photographers include Nan Goldin, Juergen Teller and Steven Meisel. So what about favourite contemporary fashion designers? "I love all the ones I represent," he exclaims in perfectly prepared PR patter. So to the here and now, how does a behind the scenes press person come to collaborate with one of the world's most revered retail repositories? "Sarah [Andelman, Creative Director of Colette] proposed the project to me. I was honoured and surprised. Then I realised it was an amazing challenge and a huge amount of work; I cannot wait to see everything together at last!" Knowing that Lucien is a particular fan of extravagant summer holidays, Sarah invited him to curate a shop within a shop on the top floor of Colette, based around such sunny seasonal indulgences. So he fingered his Rolodex and in cahoots with lovers, friends, frenemies and family invited one and all to join forces, team up and make bespoke products around the theme of Les Vacances De Lucien aka Lucien's Holiday.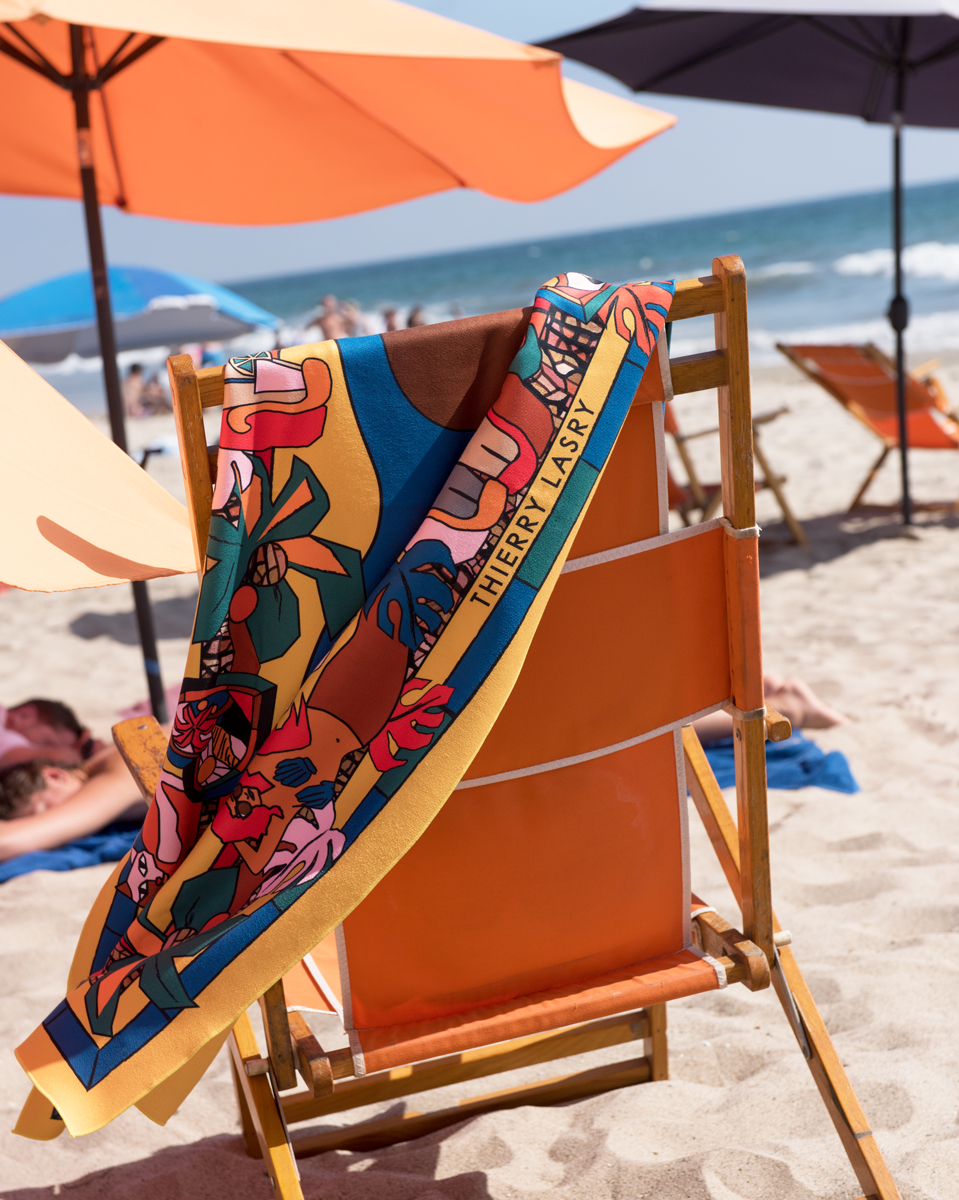 Lucien grew up in Les Cevennes, south of France, and worked in his parents Michelin starred restaurant and hotel where he earwigged adult conversations and sucked up stories of the city via stories by the sea. Being surrounded by sexy strangers and fabulous people -- all primped and preened for the night ahead -- imprinted an unquenchable taste for fine dining, socialising and cafe culture on the formative Lucien and his head was turned 360 degrees by fashion and the exotic promise found therein. Gabrielle Chanel, Yves Saint Laurent and Rei Kawakubo were names bandied about and having saved his hard earned pennies, he purchased a Junior Gaultier T-shirt and catwalked to the bright sparkly lights of Paris with the intention of being a designer. "I wanted to be in fashion since I was a teenager. I was not thinking about a career, but I knew I wanted to live in Paris and work in fashion."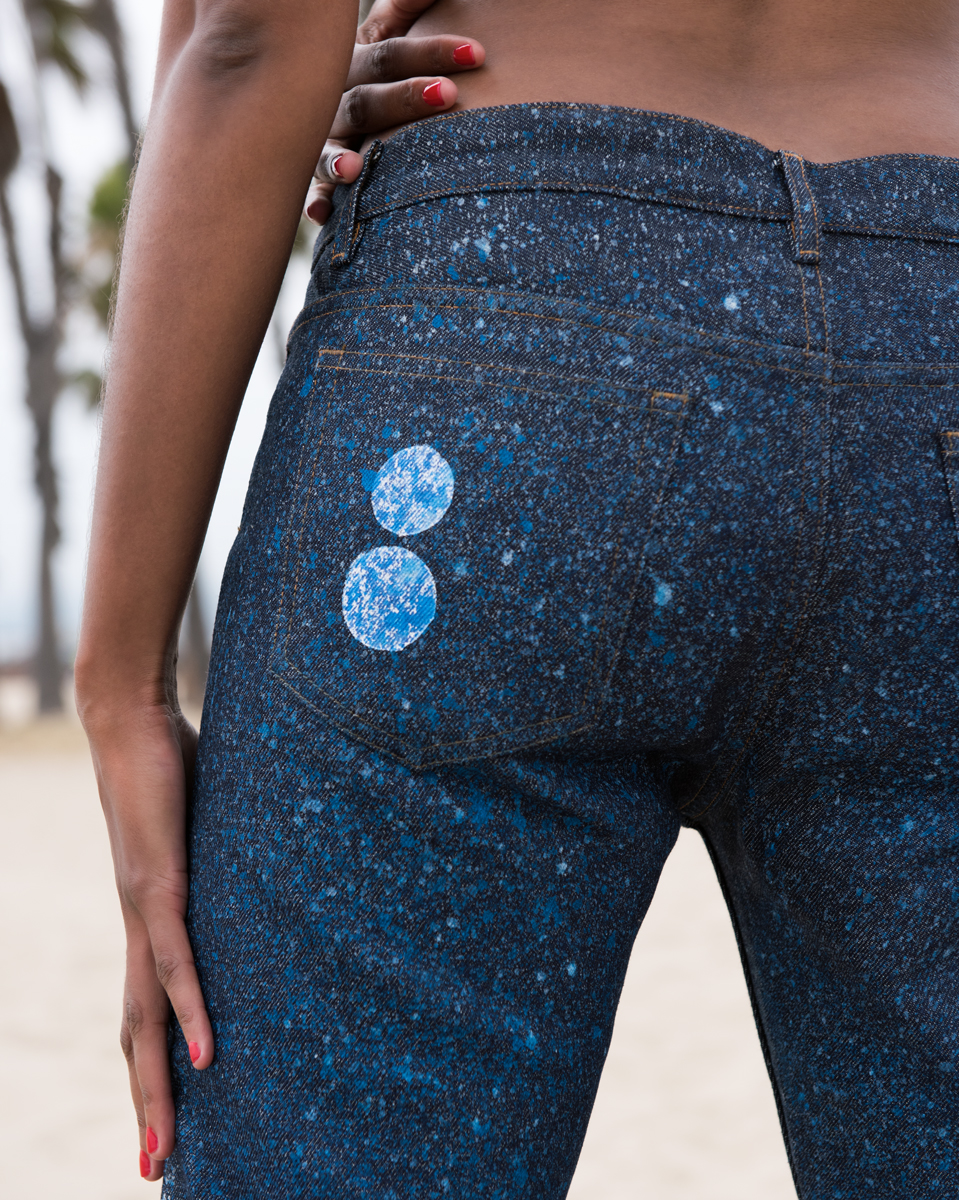 He enrolled at the iconic Ecoles de la Chambre Syndicale de la Couture fashion school and soon realised his skillset was that of organisation, realisation and production rather than patterns, sewing and craft. "Even though I love fashion -- I have taste and knowledge and a passion for it -- I realised straight away that I would be a very bad designer…" On graduation he launched a cashmere company before assisting legendary Art Director Marc Ascoli, who recognised a kindred spirit in Lucien. Over the course of six years they collaborated on projects with Martine Sitbon, Yohji Yamamoto and David Sims, before Lucien met the burgeoning (and much lamented) designer Adam Kimmel. The two hit it off immediately and Adam invited Lucien to represent him as PR on a global scale, a position he duly accepted. A bit like Tyrion Lannister as the hand to Daenerys Targaryen, with Lucien at his side the pair flew high on their creative, critical and commercial success, destroying all in their wake. This was a big moment. In Adam, Paris had found its latest glittering menswear star; he was the hot American designer who made clothes that men wanted to wear, collaborated with artists including Jim Krantz, George Condo and Ari Marcopoulos on collections, and featured Ryan McGinley, Dan Colen, Aaron Bondaroff and Leo Fitzpatrick as models. He even had David Blaine star in a short movie called Dressed for Dinner where he was suited and booted in evening attire before literally swimming with sharks.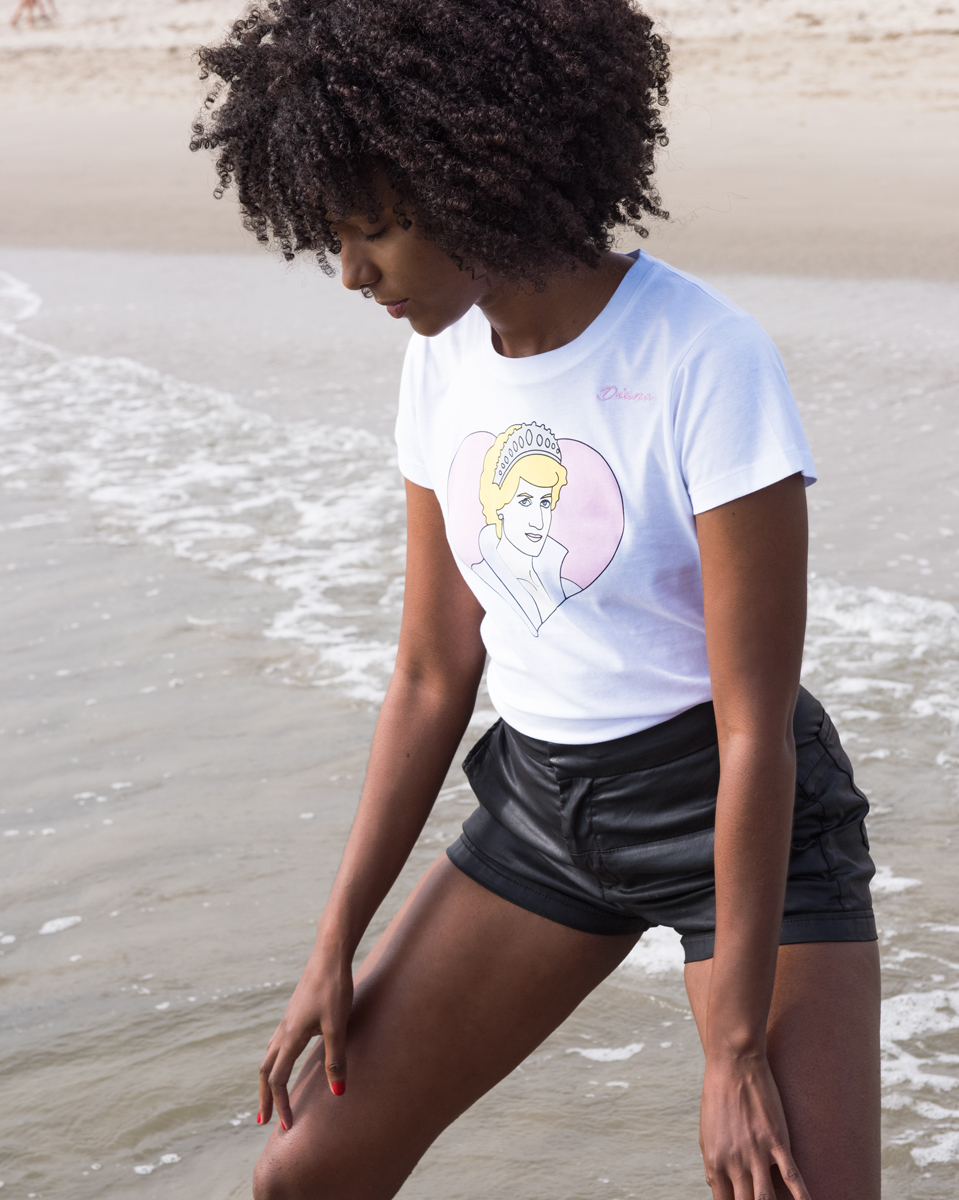 Lucien had finally found his calling, and for many members of the press, here has someone working in public relations whose opinion you trusted, whose respect you wanted and who you wanted to collaborate and get drunk with. And when someone leads the cause, likeminded people soon follow, and Lucien's business quickly became a one-stop pit stop for the who's who guest list of Parisian talent. His clients quickly mounted up including Yazbukey, Olympia Le Tan and Vincent Darré, all colleagues he happily calls friends and family to this day. Lucien dines with M/M Paris, parties with Olivier Zahm and Natacha Ramsay-Levi, drinks rosé wine with Joana Preiss, holidays with Camille Bidault-Waddington and Marie Chaix, and thinks his friend Elie Top "has fantastic style." To receive an email or invitation with his name attached is to receive verification of an event or happening worth knowing about and to be ordained by his brand is to be touched by the veritable hand of cool with his client list currently including the aforementioned alongside Sacai, Saint Laurent by Anthony Vaccarello, and J.W.Anderson and Loewe. And that isn't even the half of it. Recently labelled as 'Paris Fashion's coolest PR Man' by Vogue.com he also appears as one of the 500 'People Shaping The Global Fashion Industry' on the Business of Fashion's respected countdown.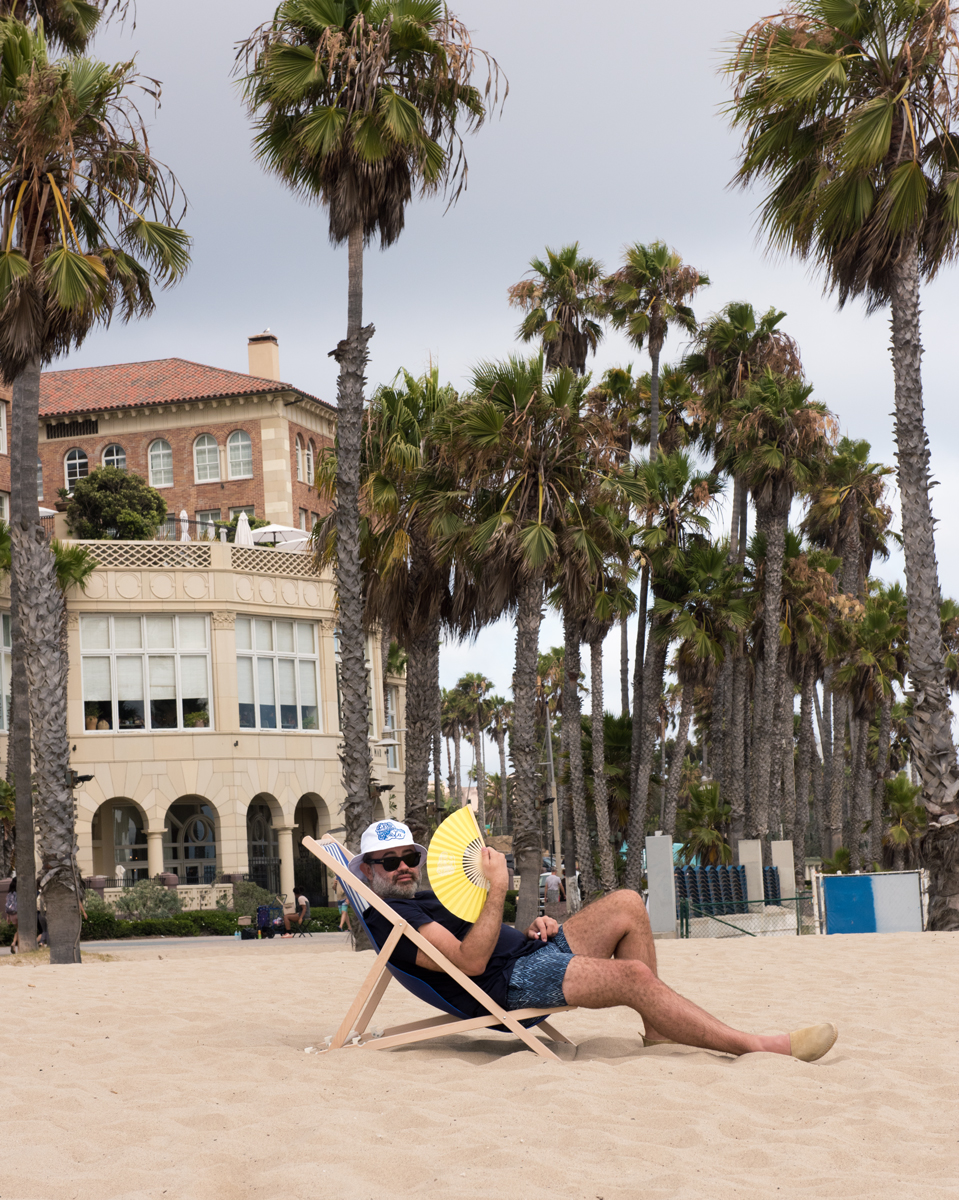 To the here and now and the hotter than the sun newly realised Colette collaborative collection -- handily available this week and just in time for our much needed lolidays. So what goodies do the experts have in-store for our delectation? Featuring towels, trunks and surfboards, water bottles, fans and espadrilles, playing cards, beach bags and bucket hats, this is a one stop shop for all you sexy beaches out there, who are ready to move from deckchair to disco/clam shack to cocktail bar. From A.P.C. to Courrèges, Lemaire to Ronald van Der Kemp and Peter Philips for Dior Makeup, the tie that binds this motley crew together is the same one that ties together the inflatables, Aperol Spritz, fun and frolics found splashing about poolside. "Hurray for the holidays!" As contributor and cohort Olympia Le Tan jubilantly exalts! "Hurray for Lucien and hurray for holidays with Lucien!"
Watch an exclusive video for the Dior x Les Vacances de Lucien collaboration, available at Colette.