Photography Robert Whitman
robert whitman's intimate photos of prince on the cusp of fame
After hearing an early demo tape of "Soft and Wet," Robert Whitman signed on to shoot a shy 19-year-old musician named Prince Rogers Nelson. 40 years later, Whitman shares some exclusive unseen photos with i-D.
|
13 December 2017, 6:25pm
Photography Robert Whitman
Robert Whitman took some of the only photos of Prince smiling. They were shot in 1977, a year before the release of Prince's debut album, For You. It was a track from that album — a rough demo tape of "Soft and Wet" — that convinced Whitman to photograph the still-obscure teenage artist. "I heard his music on a cassette for the first time and the day after I went to a Minneapolis recording studio, invited by my friends and his managers, to meet him," Whitman recalls. "He was playing all of the instruments, it was remarkable seeing him in action."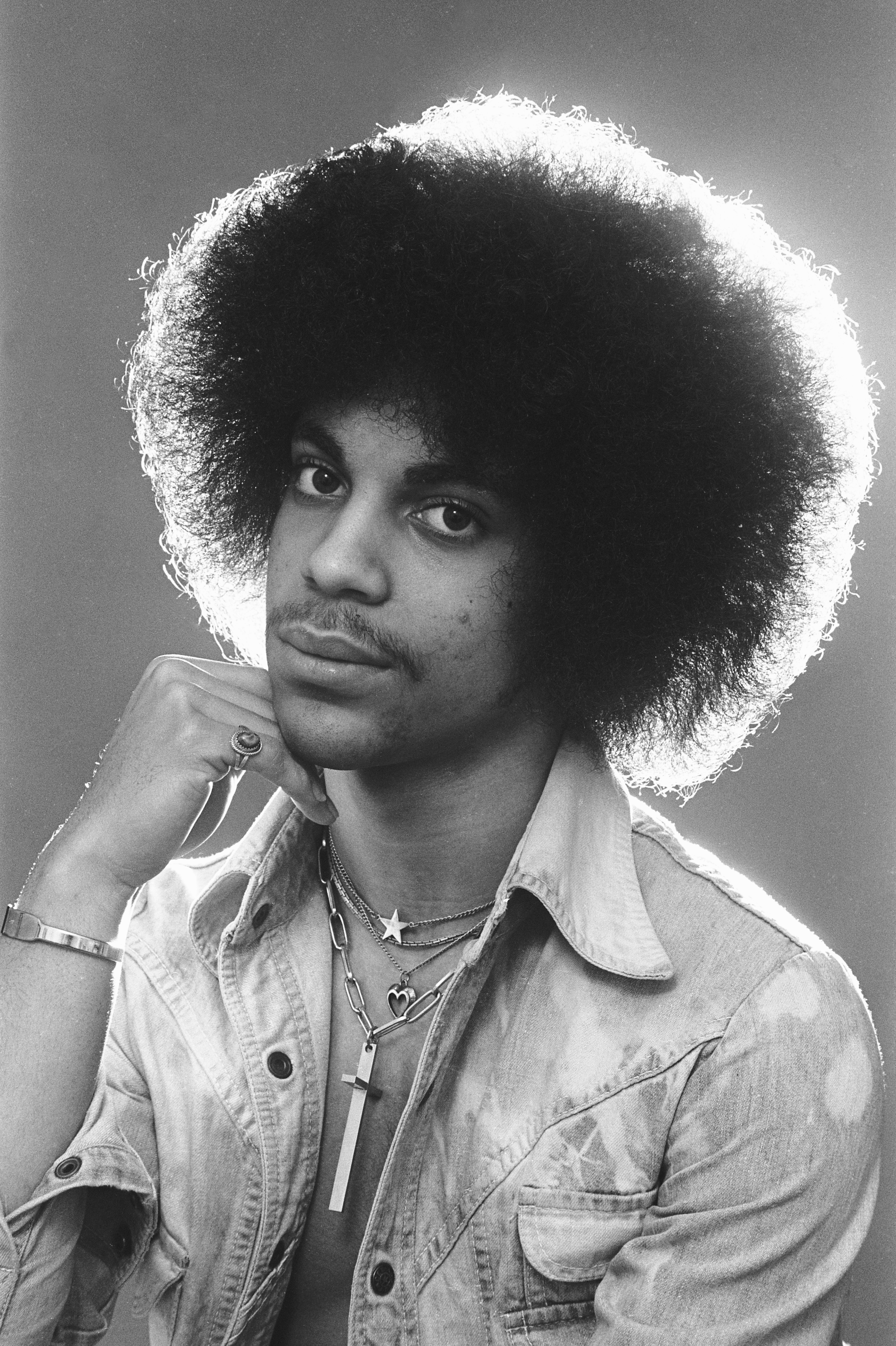 It wasn't easy to get Prince to smile. Despite his multi-instrumental artistry and flamboyant fashion sense, Prince was famously shy. "I guess [because] my character was so extroverted and a bit hippy, it made him feel comfortable," Whitman surmises. "I am sure that the first smiles were just nervous, mostly during the photos we shot on the street of Minneapolis, but then he just let it go." One of the most charming photos shows 19-year-old Prince sporting denim flares and a majestic afro, looking back over his shoulder with a cheeky grin and flipping Whitman the bird.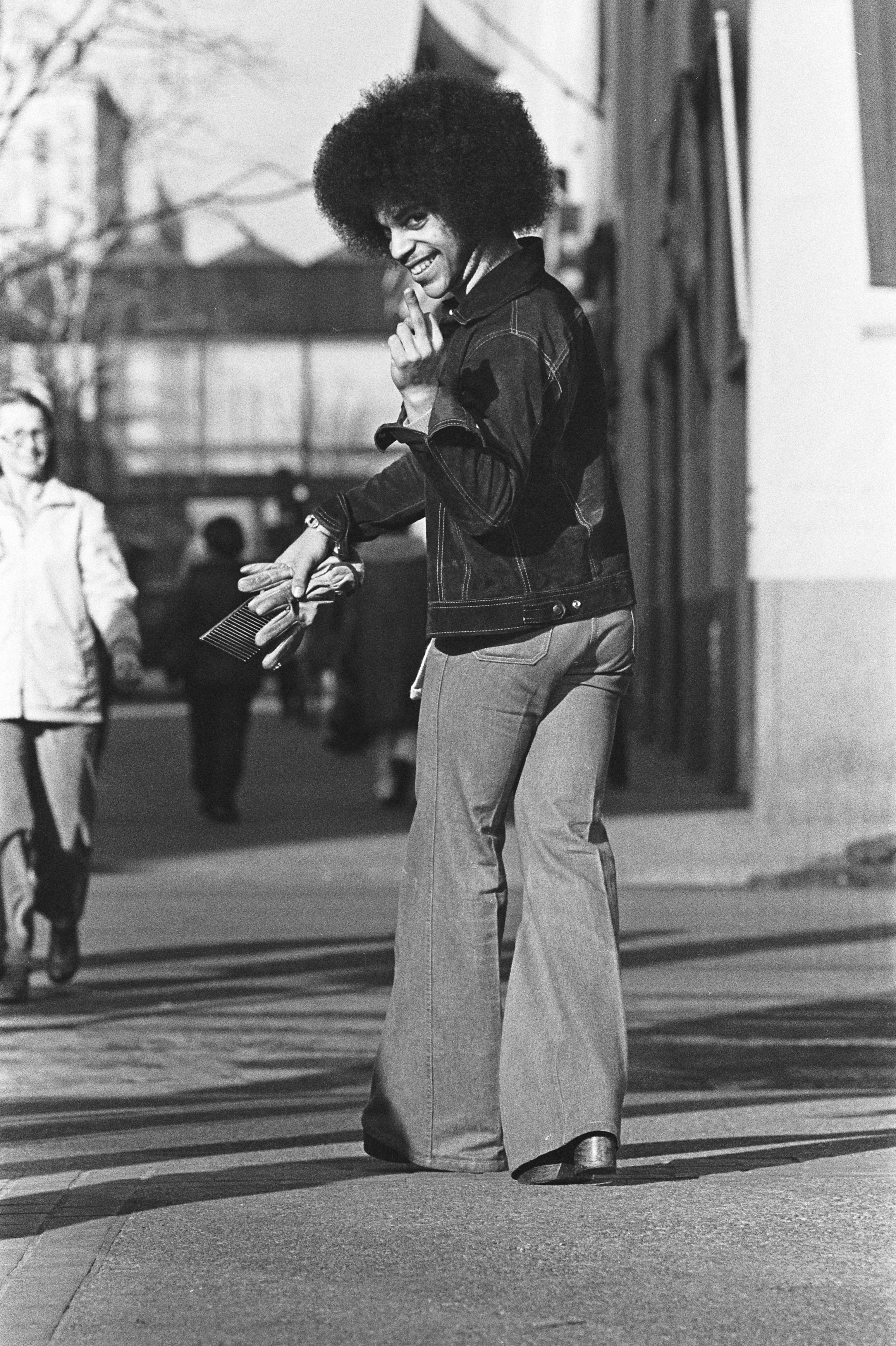 Whitman, too, was a bit of a rookie at the time. This led to some quite awkward and hilarious attempts to turn an introverted Minneapolis teen into a serious pop icon. Soon after the two met, Prince was in Whitman's studio and spontaneously decided to rip off his shirt. This seemed like a good excuse to start experimenting with stick-on rhinestones, some very improbable props, and a star-effect filter on Whitman's lenses.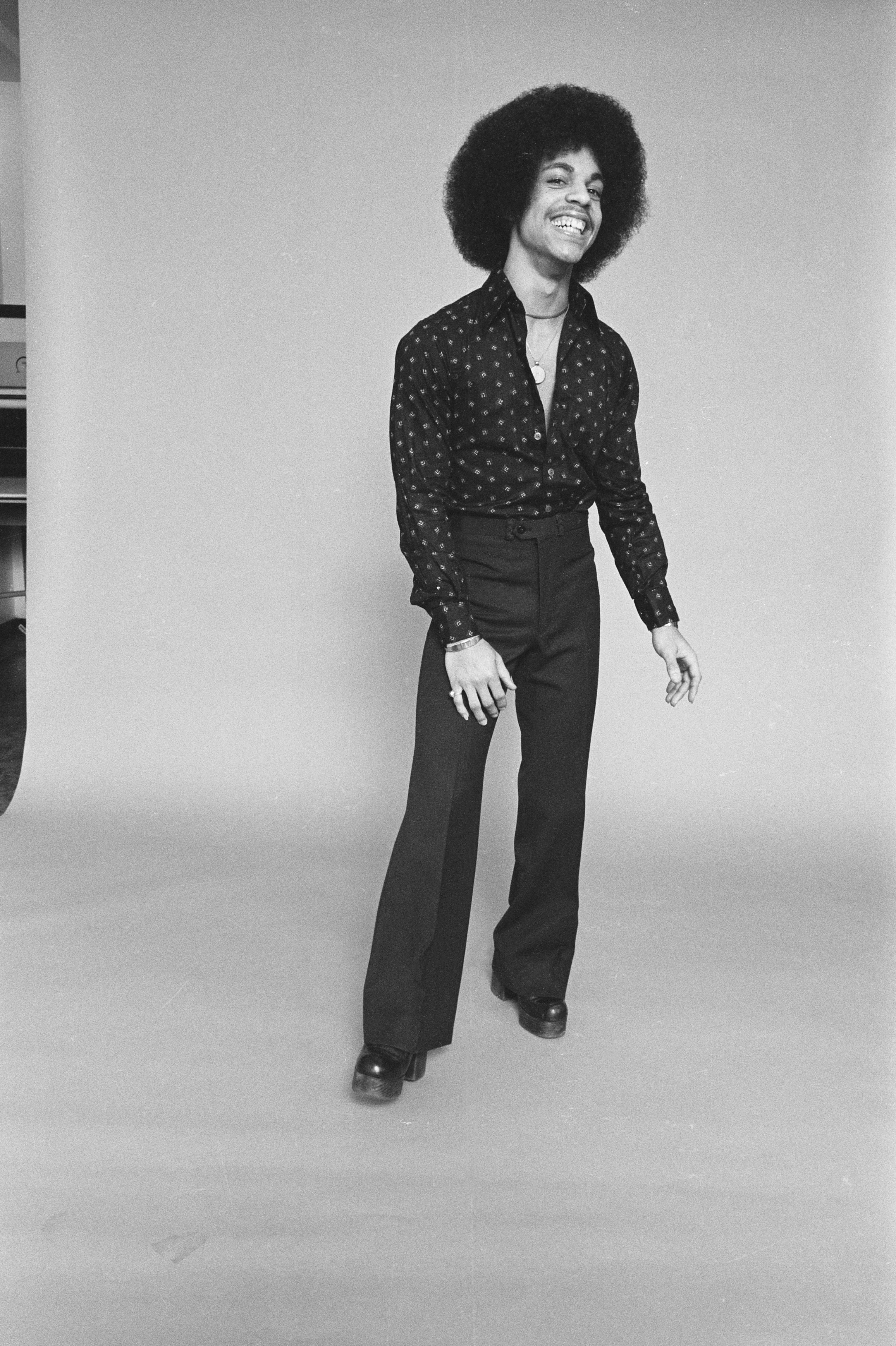 The 1977 photos reveal other overlooked steps in Prince's aesthetic evolution. Before he appeared shirtless and angelic on the cover of his 1979 sophomore album, Whitman shot Prince in a similar pose — but with a bright light behind his afro, forming a halo. Prince always loved a good button-down shirt, easing into those iconic Purple Rain-era ruffles with classic American denim. Prince's cozyboi sweater game was on show too, in the form of knitted turtlenecks. "He did not yet have a clear vision of his look at that time but he was able to put his image together, to follow his instincts and to come up with ideas during our shoots," Whitman says. "I think it was just the beginning of the transformation in a style icon."
Robert Whitman's new book "Prince: Pre-Fame" is available to purchase here from December 14, 2017.