Photography Manuel Obadia-Wills
this menswear brand is an ode to surreal americana
Ernest W. Baker combines retro elegance and modern design, creating a realm where a cowboy-hat wearing hero can also rock a pair of velvet bell-bottoms.
Photography Manuel Obadia-Wills
While the allure of Ernest W. Baker's fall/winter 18 collection can trace its mood-driven identity to the mystique of David Lynch's Twin Peaks, the menswear line, founded by design partners Reid Baker and Ines Amorim, continually draws inspiration from the brand's muse: Reid's 91-year-old-grandfather. Hailing from the U.S. (Reid) and Portugal (Amorim) the Antwerp-based duo reference various details from their heritage, blending Western American rawness and Old World European elegance. Meeting at the Domus Academy in Milan, the pair realized they both possessed a fascination with the classically dressed Milanese man. This became the rooted character within their design narrative, combined with inspiration taken from Reid's grandfather – Ernest W. Baker – who worked as an ad man in Detroit.
For their fall/winter 18 collection — which was shortlisted for the LVMH prize — the designers looked to David Lynch's Twin Peaks and Blue Velvet while also diving into Ernest's personal journals from the 70s and 80s. With color palettes serving as storytelling devices, we find a collection of mustard yellow knitwear, cowboy hats, brown leather trench coats, purple velvet kick-flare pants, and beautifully structured blazers. There is a sense of irony in each garment, as if taken directly from Ernest's closet. i-D recently spoke to Reid and Amorim, who also share an exclusive photo story recently shot in Paris.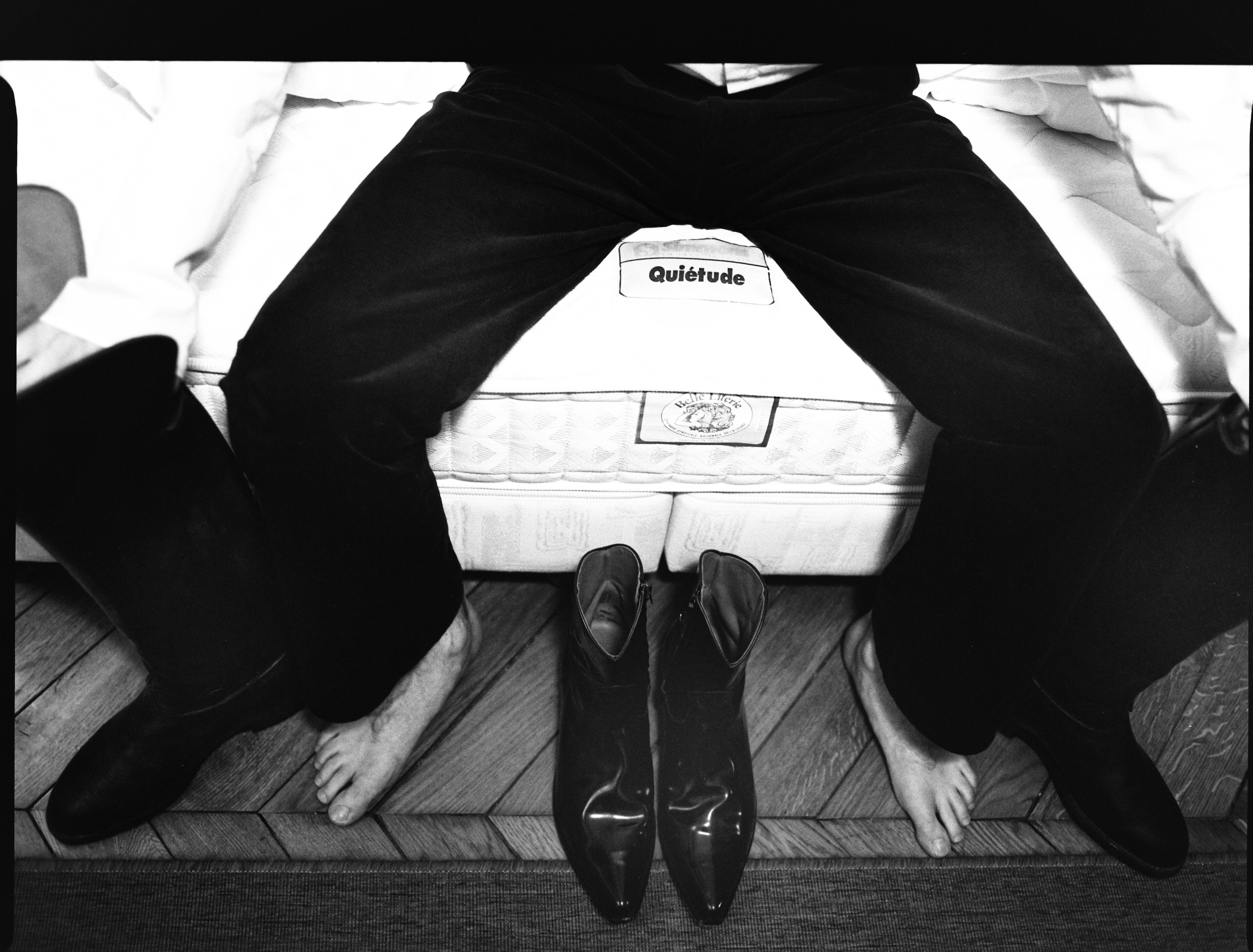 You both come from diverse pockets of the globe and your designs reflect cultural differences. Can you tell me how you came together in this partnership?
Reid: Ines and I both started our Masters in Milan and at the end of our Masters had the same internship with a very small Italian designer. We were going over the idea of starting to work together, but both appreciated this very classic Milanese man with the shirt and the vest and the tie, the hat, and the glasses. A very well put together 60s-plus generation just roaming the streets of Milan. We really found a strong source of inspiration.
Can you tell me a bit about Ernest since he's such a large part of the brand identity? What is it about him?
Reid: A good portion of it is that he's a good guy — there's a bigger point that there's a nostalgia that I have with my family, my friends, my home. Ernest himself is a very self-made man, worked in Detroit for a long time, wrote a book about working in the advertising industry for 50 years. He's this really genuine, very driven man, a family man. He's documented his entire life day by day since the 50s so he has cases of journals. We went through all of his journals and pulled out pictures he has from the 50s to the 90s so there's this huge archive of somebody that's way more interesting than us. There's always something to discover from him.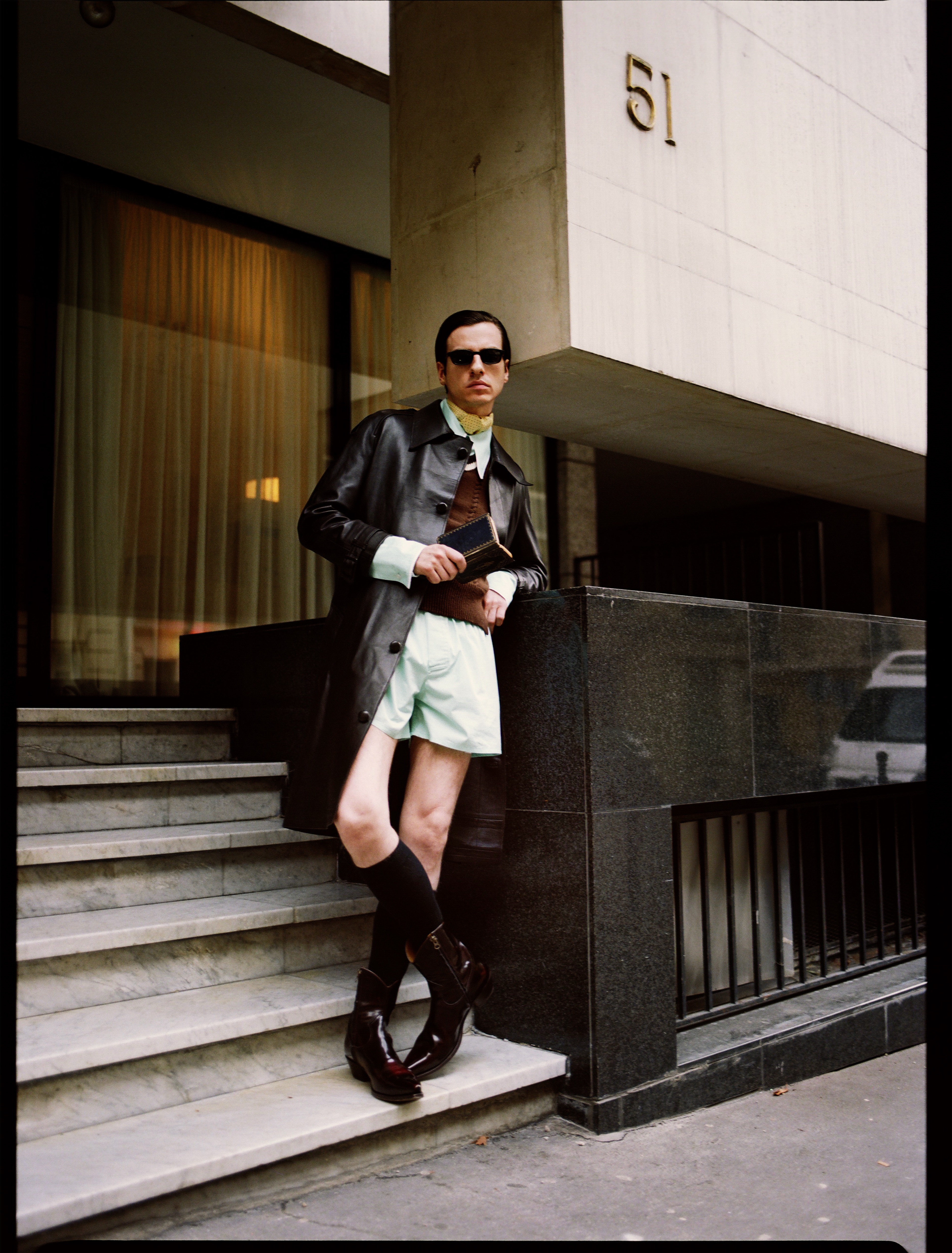 What are some surprising things you found when you went through his journals that you put into the fall/winter 18 collection?
Ines: In looking through his journals, from a European perspective it was very intriguing to almost feel first-hand what life was like in the United States throughout different time periods. For our fall/winter collection we focused more on the 70s and 80s, taking certain elements and details from those time periods and re-defining and re-shaping them.
Reid: We separated his journals by the different years. In the 70s he started his own business in Detroit, a small advertising agency, he put a mortgage on his house. It was the first collection that we had an intention to then present in Paris and sell commercially. It paralleled with what he [Ernest] was experiencing in the 70s — starting his own business, mortgaging his house, and really going for it. He was of course the advertising guy of that time, so there's plenty of inspiration in his garments that he wore when meeting with colleagues, and pictures with co-workers at martini bars in the 70s in Detroit. The different shapes, different expressive collars that you could find tucked away in these pictures.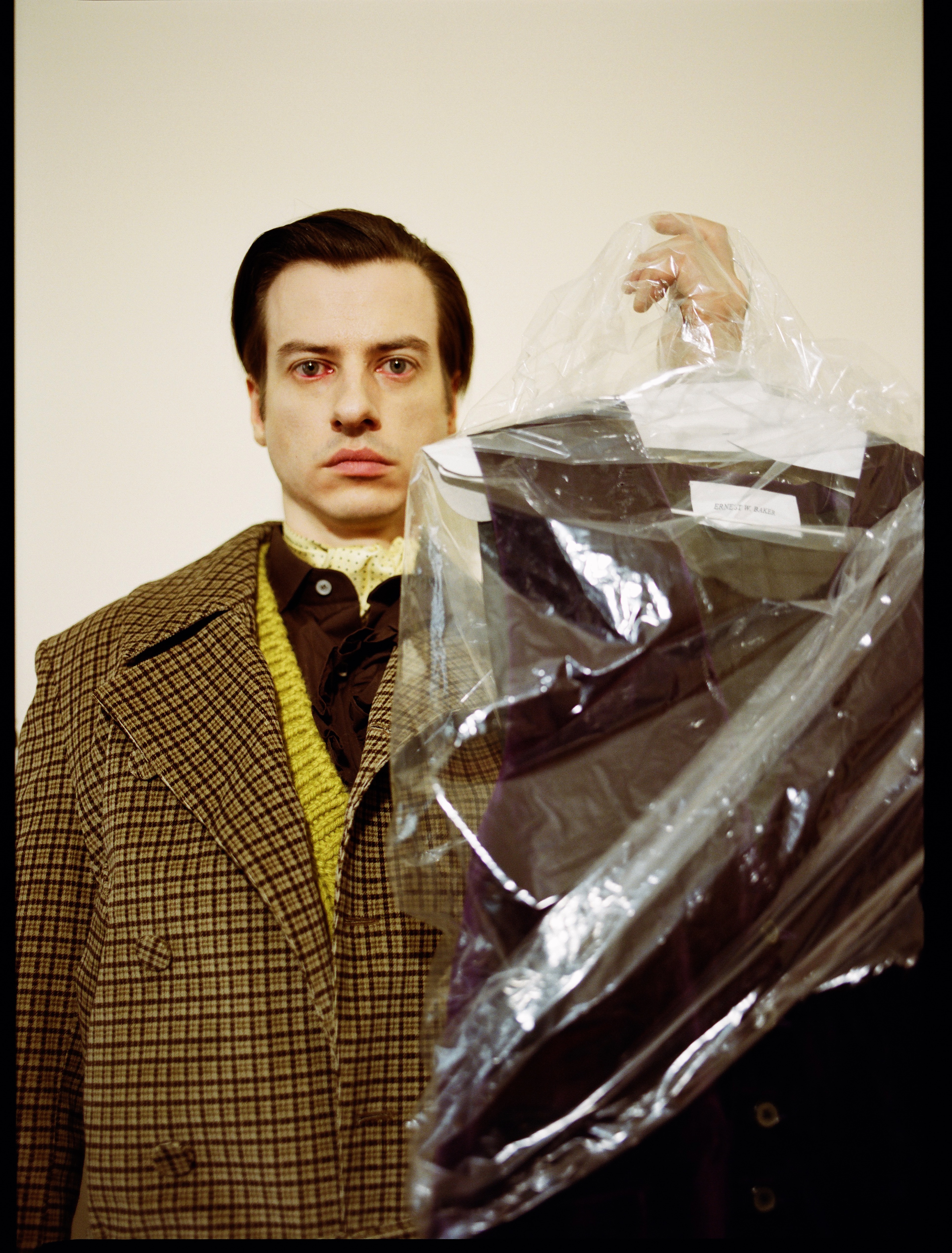 You create such a provocative mood — I can tell there's a lot of thought and story behind each detail. I'm curious about the two of you and your design process.
Ines: We start each collection from a vast research, including our own surroundings: family, friends, our traditions and cultures, and then begin to refine the research from there. Many times we find things that may not seem like a source of inspiration but turn out to bring something personal to the collection. For example, Reid's parents' wedding album from the 70s has been a very important source of inspiration to us. In working this way we feel more connected to the final outcome and helps to build a authentic story behind each collection.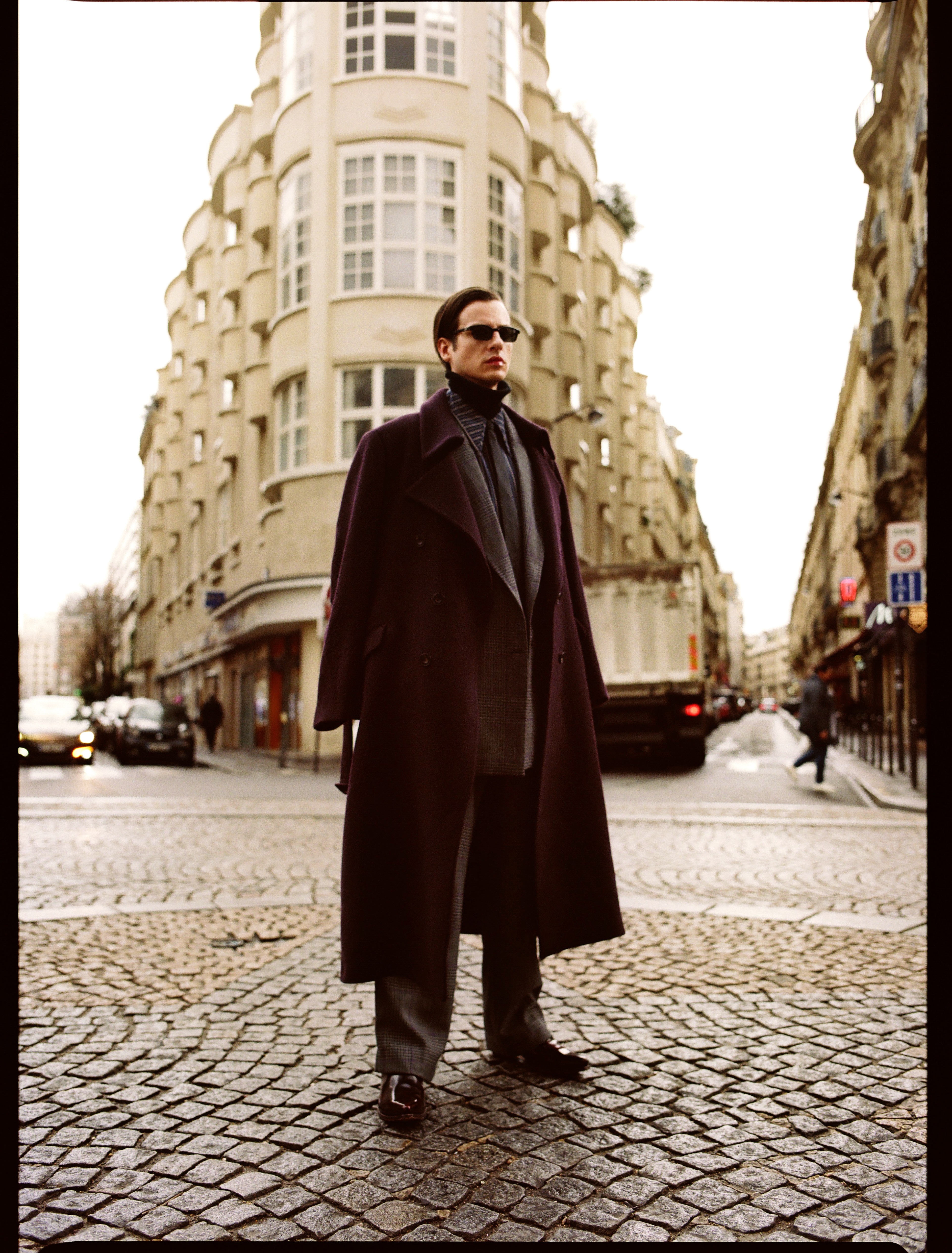 What was it specifically about David Lynch's surreal universe that drew you in for the fall/winter 18 collection?
Reid: As we were watching Twin Peaks there was always a serious scene and then this slapstick scene. There were ways that he [Lynch] went about creating his work, that we felt we were doing related to creating a classic with a sense of irony. And of course he's a perfectionist. We have millions of screenshots of the way he put together a scene. You can tell everything was so thought out — it's beautiful — so that's what we related to that season.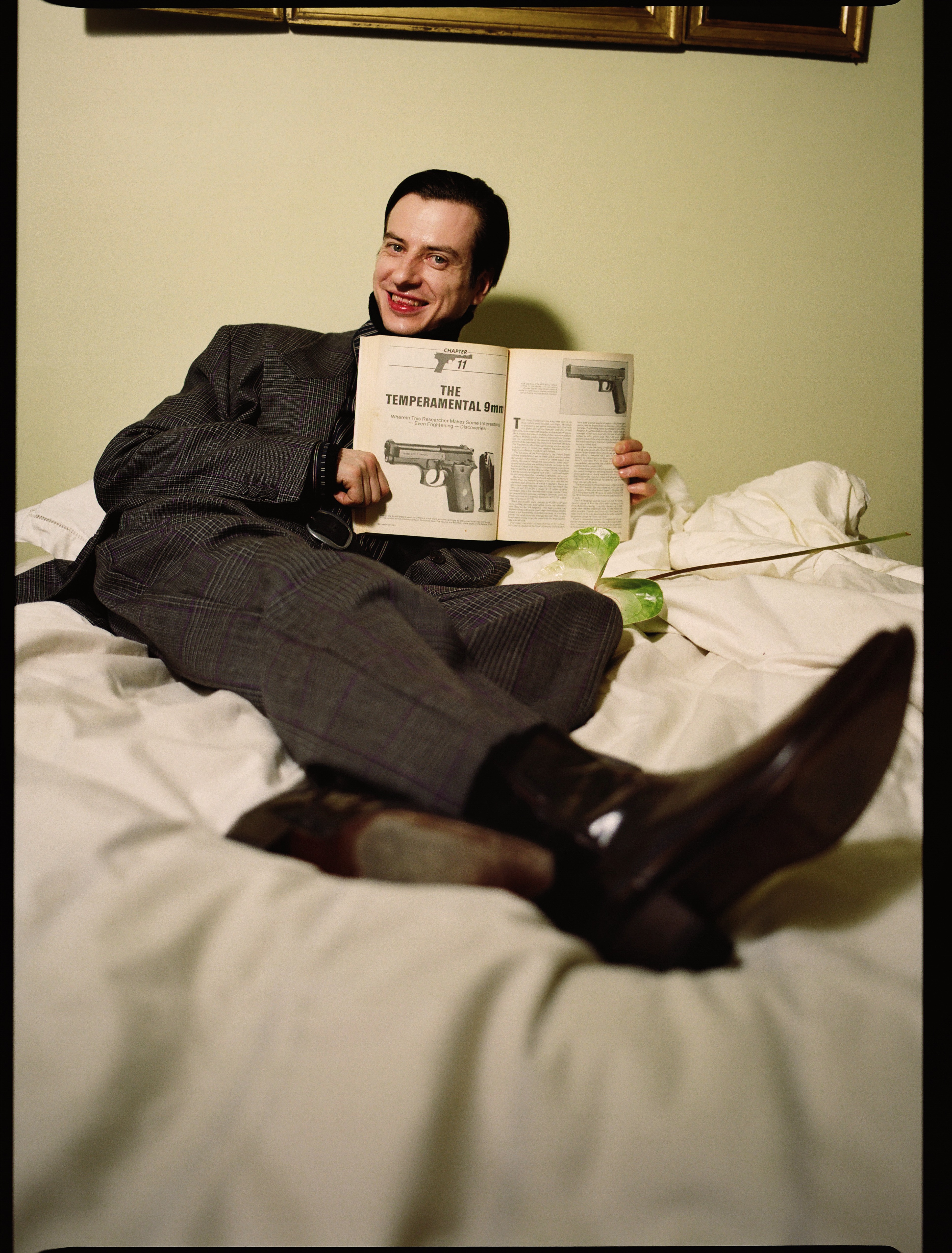 Has the cinema always played a role in some aspect of your collections?
Reid: This last season was very Twin Peaks, Blue Velvet, very David Lynch-esque. We shoot with film, medium format, so these colors and these feelings also reference these films that we find of interest at the time.
Ines: For spring/summer 19, the experimental films of Andy Warhol helped to shape the mood we wanted to portray in the collection. It was interesting to see the perspective he had on the 70s and how it differed from the mainstream trends of those times. Cinema is always something that we continue to look at for our work, as we can relate to the process of telling a story and developing characters who help to represent our collections.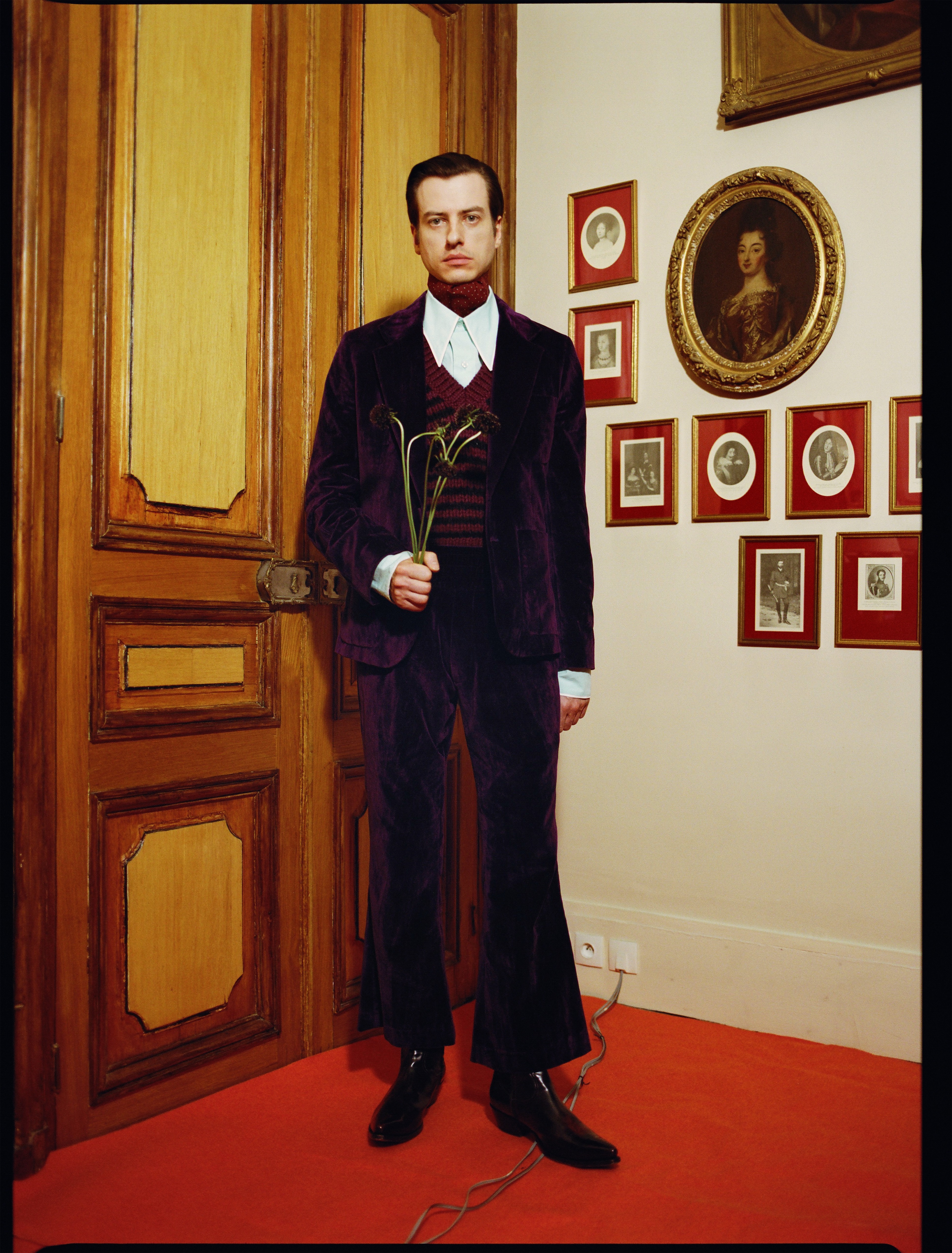 Where do you see yourselves going next in your design narrative? What's upcoming in the story of Ernest?
Reid: It's really just building on what we've done. I think there's always a strong sense of nostalgia so there's always something referencing previous generations either of our families or our parents. We try to let it come naturally. My parents just sent me LIFE magazines from the 80s, 70, 60s — I'm sure those will be really big references for us, but I think we know who we are now so it's quite nice to really be confident, to be "this is us." There will always be progress, we'll always try to reflect on our work, push ourselves a bit more and see where we can go a bit further.