see sandy kim's portraits of brooke candy and porn star asa akira
Asa Akira is the star of Brooke Candy's new queer porn film, 'I Love You'. It's the 'Holy Mountain' meets 'Deep Throat'.
Photography Sandy Kim.
"Hey everyone I directed my dream Porn film in collaboration w/ Pornhub!" musician and boundary-breaking creative Brooke Candy announced on Twitter yesterday. "The film is queer, sensual, grotesque, decadent, and BIZARRE… I suggest grabbing some popcorn & a glass of wine & watching this film with friends or a sexy pal ur trying to seduce." Strong advice indeed. Called I Love You, the project has lesbian, gay and trans scenes all feature in the same title.
Sitting at 40-minutes long, it features Very Famous Porn Actress, Asa Akira, dancing slow-mo through space with Rapunzel hair and jewel-encrusted nipples; CGI glitter stars pouring out of vaginas; and some very handsome men drinking cum out of a shell. Sexy shots are paired with stills of flowers and Insta-aesthetic-pleasing yellow cursive subtitles.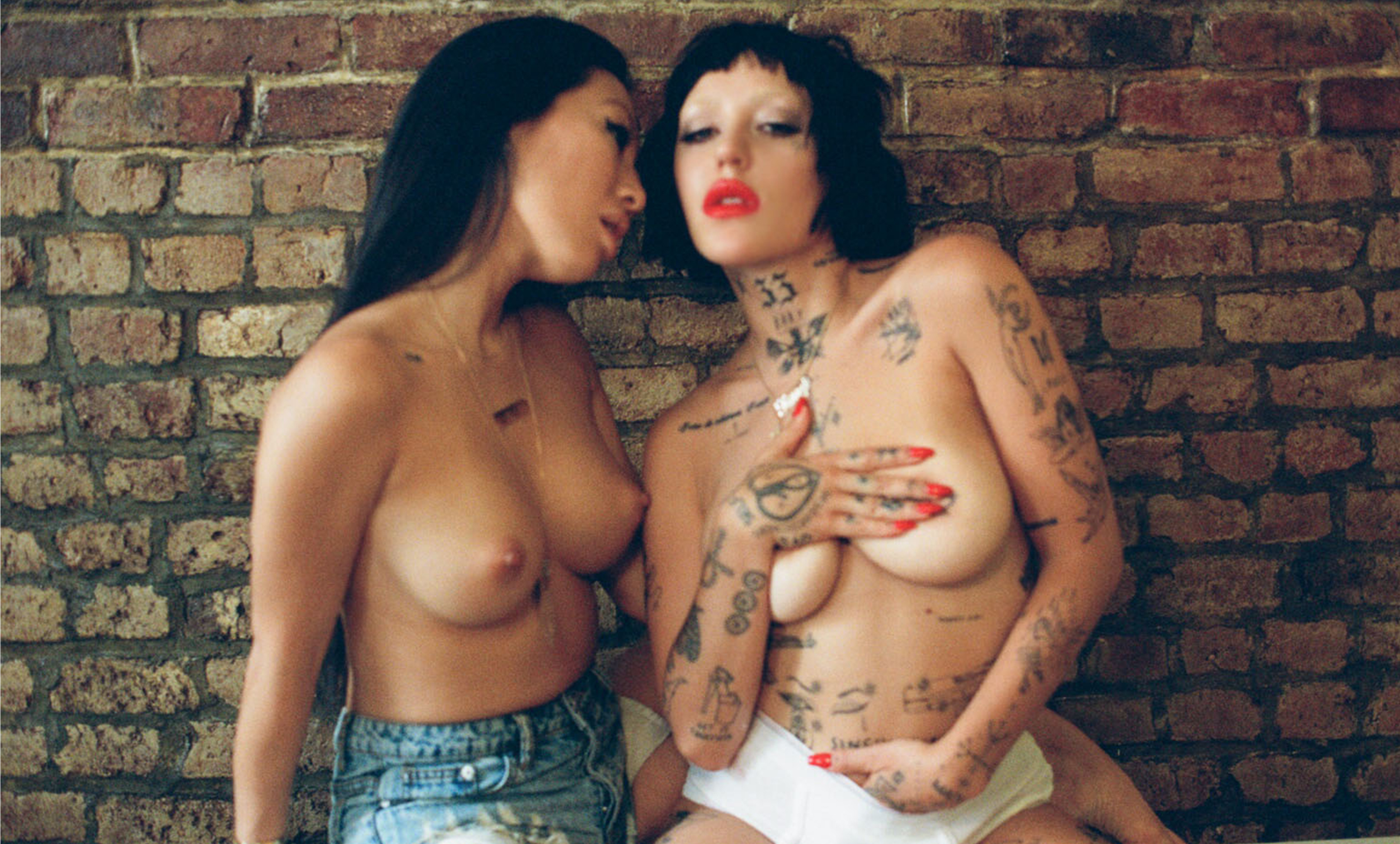 The whole thing was directed by Brooke, who teamed up with i-D fashion pal Claire Barrow on the art direction. You can totally tell. Everything takes place on a dreamy-ass set to the sounds of an original harp score by NY duo LEYA, with additional sound design by Sega Bodega. The film was made as part of Pornhub's Visionaries Director's Club, which has previously included a collaboration with NY rapper Young M.A called The Gift.
"Omg it's very queer and very whimsical and sensual," Brooke told i-D last week when we premiered her new video for My Sex, featuring Mykki Blanco and Pussy Riot, and enquired about her then-unseen pan-friendly porn. "When I pitched the idea to Pornhub I was hoping to create a The Holy Mountain meets Deep Throat-type film to help inject an element of sensuality into an industry that desperately needs it. We're ruled by sex, but more often than not, our guide to actually experiencing it is some cheap garbage filmed on a handycam in the San Fernando Valley. I wanted beautiful sets, amazing actors with charisma and inner beauty, and a solid art department and crew. I'm hoping that what I've made transcends porn."
Photographer Sandy Kim shot portraits of star Asa Akira. They're supernaturally awesome. Take an exclusive first-look here.