rina sawayama's new video for 'cherry' is perfect
Blossom, babes, and beautiful dance routines.
|
06 September 2018, 12:21pm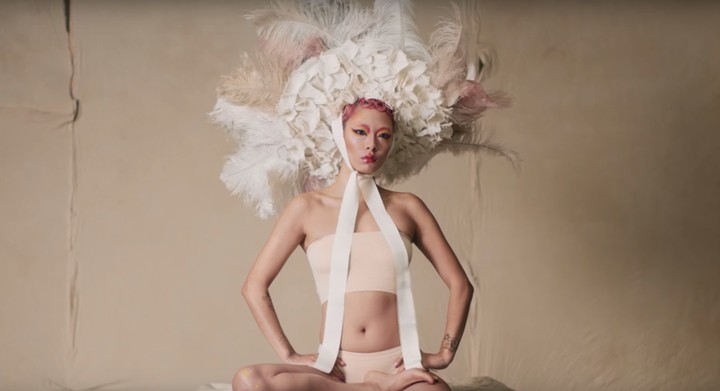 Still from Rina Sawayama's Cherry
Stretch your memory back to mid-August when Japanese-British popstar Rina Sawayama released her pansexual bop "Cherry" and you were left feeling both validated and represented for the first time in forever. That was good, wasn't it? Better still is the dreamy accompanying music video that dropped today. Directed by Isaac Lock, it was choreographed by Joelle Fontaine, who describes having "specifically casted several POC queer dancers fully embracing their femininity, as that's something you don't see. The movement is based around the struggle of coming to terms with what society has told you is wrong, but in the end is a justified feeling."
Rina Sawayama is about to head off on her Ordinary Superstar Autumn Tour on September 12, kicking things off in Brooklyn and touring the states before ending up back in London's Heaven on October 19. Plenty of time to learn the routine from the end of "Cherry" and form a dance crew of Pixels intent on bringing Rina to tears with pure joy, then!
This article originally appeared on i-D UK.