Photo by Brian Ascuncion.
these teen curators want young artists to finally be taken seriously
Emma Orland and Carolyn Hallock are fighting ageism in the art world by giving young people the chance to exhibit their work in New York City.
Photo by Brian Ascuncion.
Emma Orland and Carolyn Hallock were only in high school when they put together their first art exhibition. At 16 and 18 respectively, they scouted the location (a basement venue in Brooklyn), solicited submissions through social media, and put together the event in less than a couple months. Throughout it all, the teens hadn't relied on adults to help them put together their art show and that was the point.
"My mom and dad didn't know about the first one until a month before [it opened]," Emma, now eighteen, says. "I told my mom and she was like, wait what? It was after we already had the space."
Inspired by exhibits like Brittany Natale's Teen Dream, which showcased female artists from the ages of 13 to 21, Emma and Carolyn wanted to create a space for young local and international artists to showcase their work in one of the world's art capitals. In their experience, teenagers weren't getting the respect or opportunities they deserved. They hoped this platform would help show everyone just what they were capable of. They named the exhibition Sonder (a word they fortuitously found through Google), which means "the realization that people around you have minds as vivid and complex as your own."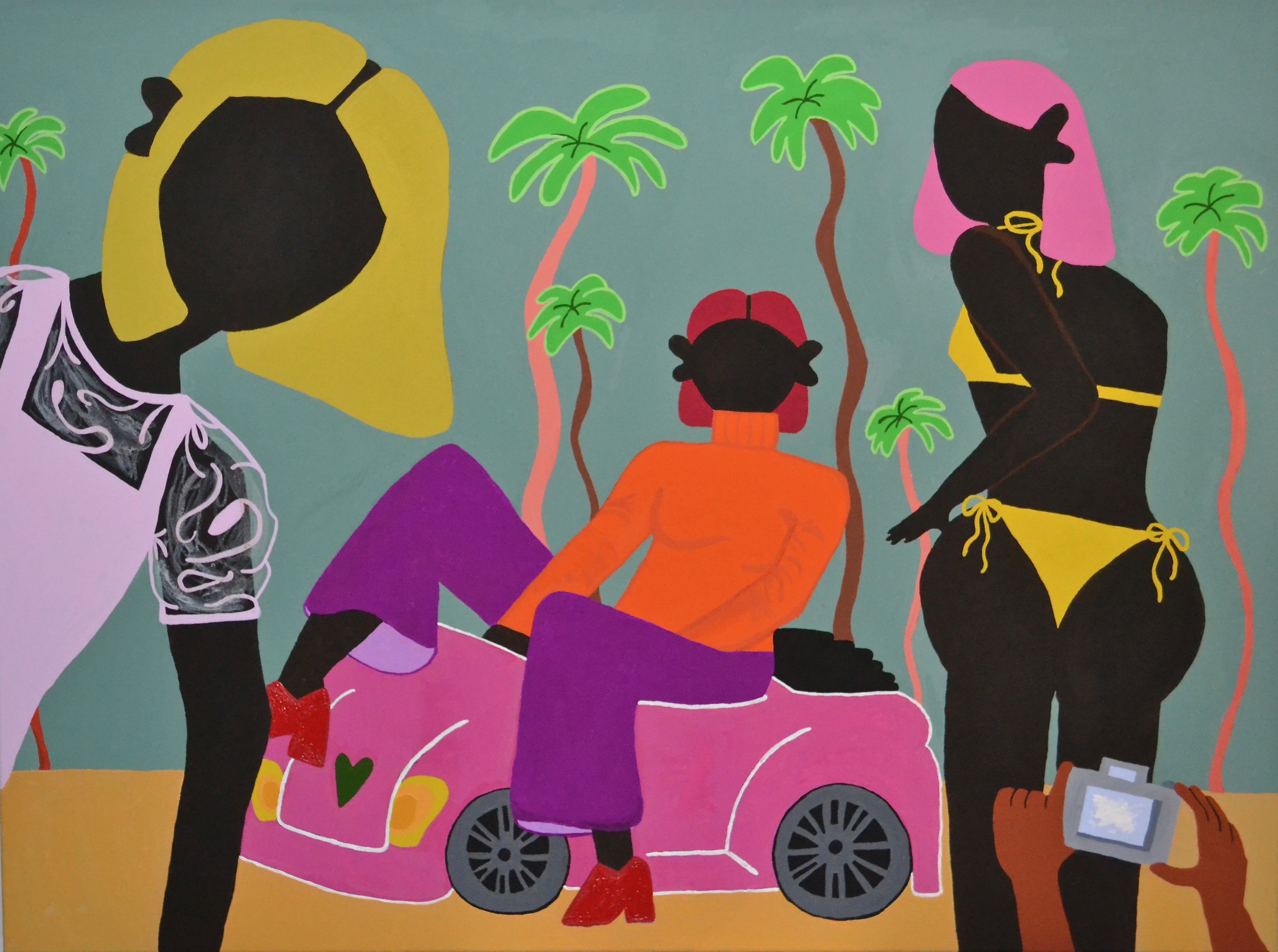 After the success of their first show in 2017, the girls brought the exhibition back the next year, in a new space in Manhattan's Lower East Side. This past weekend, they returned to the neighborhood for their third installment titled Sonder iii, but in a larger space that could now hold nearly double the work than when they started — 70-plus artists, some as young as 13 years old.
This time around the exhibit was filled with photography, paintings, and multi-media pieces that had come in from places as far as the Philippines. Nearly every piece was accompanied by an artist's statement that described the work, but was strategically void of their age — an intentional decision by Emma and Carolyn, so that viewers wouldn't judge the work solely based on their youth.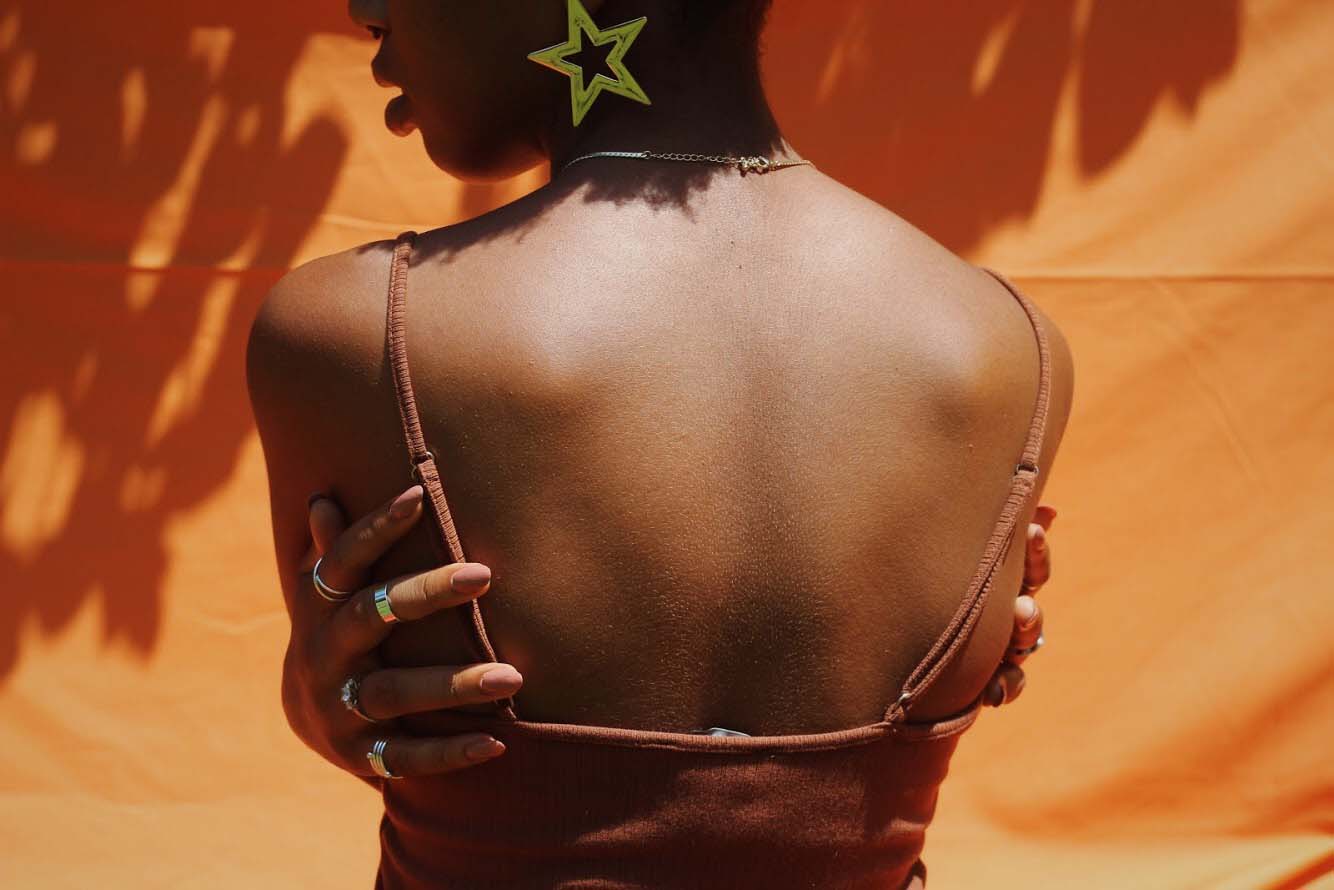 "In today's world, more and more people are exposed to never before seen mediums... However, their work, more-often-than-not, goes underappreciated due to the inherent ageism that is prominent in the world today... We ultimately hope to abolish the notion that artistry has an age range," reads a sign in the exhibition printed in millennial pink.
We caught up with the teen curators to find out more about their work with young artists and what it's like to tackle ageism in the art world.
How did the idea for this art show come about?
Carolyn: I think we both wanted to do something and we felt there wasn't a great space for young artists to show their work, in like a physical sense. Anyone can show their work online, but being able to have your work in a gallery at a young age is difficult. We want to be able to give young artists that opportunity.
Why the name Sonder ?
Emma: We were kind of struggling with names. I think I really just looked up 'interesting word' which is not the best approach, but we came across sonder which means the realization that people around you have minds as vivid and complex as your own. We were like OK, that really pertains to our exhibit because teenagers and young adults are sort of overlooked in art. We tried to transfer that [meaning] to teenagers being just as creative and capable of doing things as anyone else.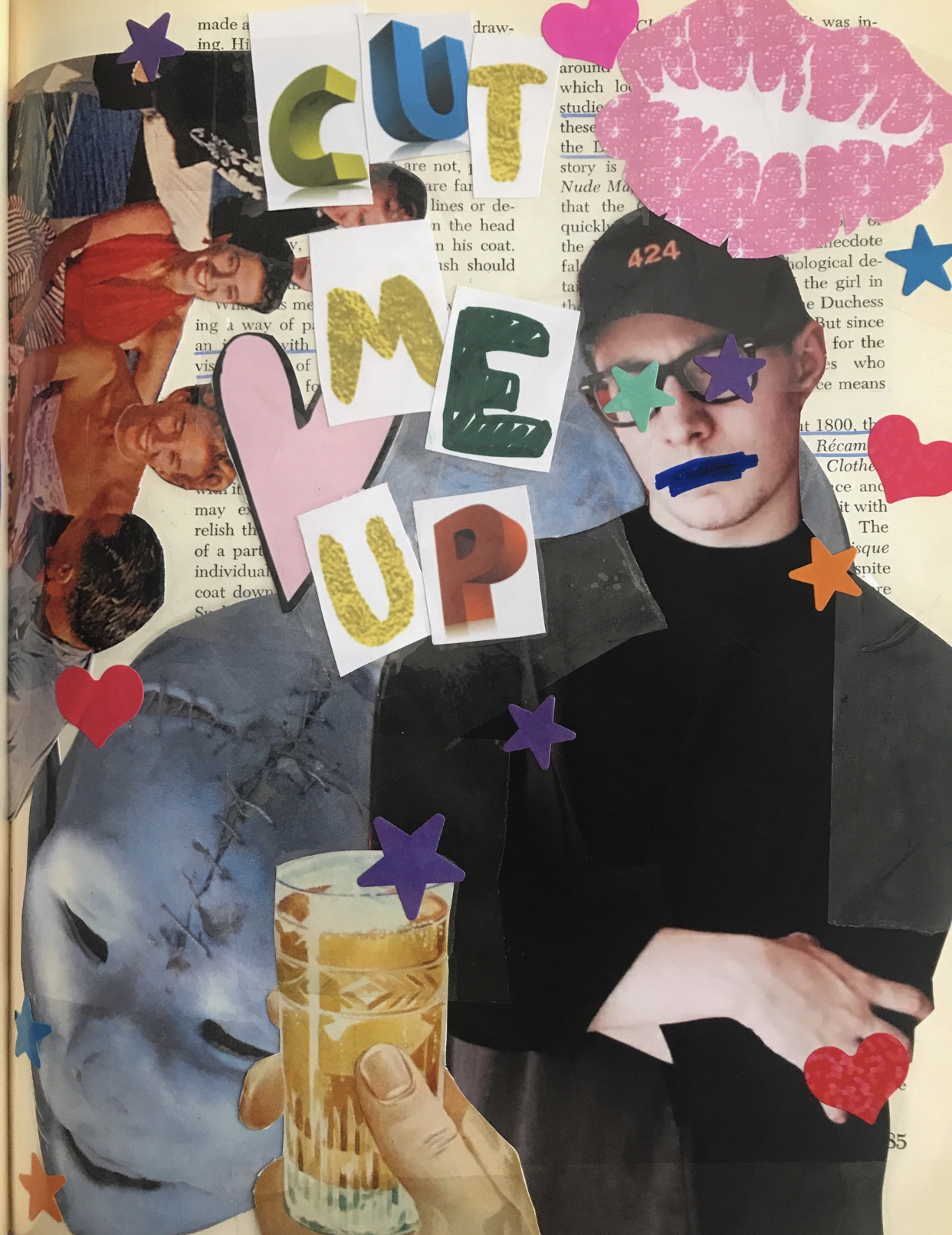 What made you want to open submissions up to people who weren't physically in NYC?
C: We wanted international artists. It is always a goal for people to show their work in New York. I think it is like a cool thing for them. So, we wanted to let people have that opportunity.
So you never really thought about needing to have them here?
E: We wanted to show the teenage experience. I don't think it would be right to limit it only to people in a certain area. I feel like that was really important to show [their work].
What are some of the themes that are popular throughout the show?
E: We have a lot about sexuality and a lot about...
C: Sexuality is definitely a big one.
E: A lot about relationships. A few that cover religion...definitely some about race. Just anything that people struggle with, maybe not struggle with, but are exploring.
Have you seen the current political climate influencing the art you've featured?
E: People use art as an outlet. You can just see that people are really affected by things. I think you can't ignore it, so if you have to feel it, art is a way to release those emotions.
C: I think we definitely have stuff that you can tell is based on or influenced by things that are going on around the country or the world.
What has been the reactions from the artists?
E: People have cried, which it isn't because it's sad, it is happy. We've gotten a lot of...
C: A lot of excitement. A lot of times for people it is their first gallery show, so people are really excited about that and really appreciative. Especially if they don't live here, they are like 'my work is in New York, that is so cool.'
What as been the response from the older generation?
E: A lot of people that I know that are older and are artists are like, I am so glad you are doing this because no one did this for us. They love to see young people being appreciated, which is very good to hear.
Follow Sonder on Instagram.