paco rabanne reimagined old world glamour for new world power dressing
"I was searching for beauty, what does glamour mean now and how can you contextualize it in a contemporary way?"
Photography @Mitchell_Sams.
As designers rebel against the dominance of streetwear, modern glamour is a phrase we've heard countless times recently. Few have come up with a definition as persuasive as Julien Dossena did for Paco Rabanne autumn/winter 19. "I was searching for beauty, what does glamour mean now and how can you contextualise it in a contemporary way?" Julien explained backstage post-show. In his search for what glamour could, and should, look like in 2019, the creative director -- who's been at the helm for six years -- reimagined garments of pageantry, ceremony and performance. The best of the past, reimagined for today.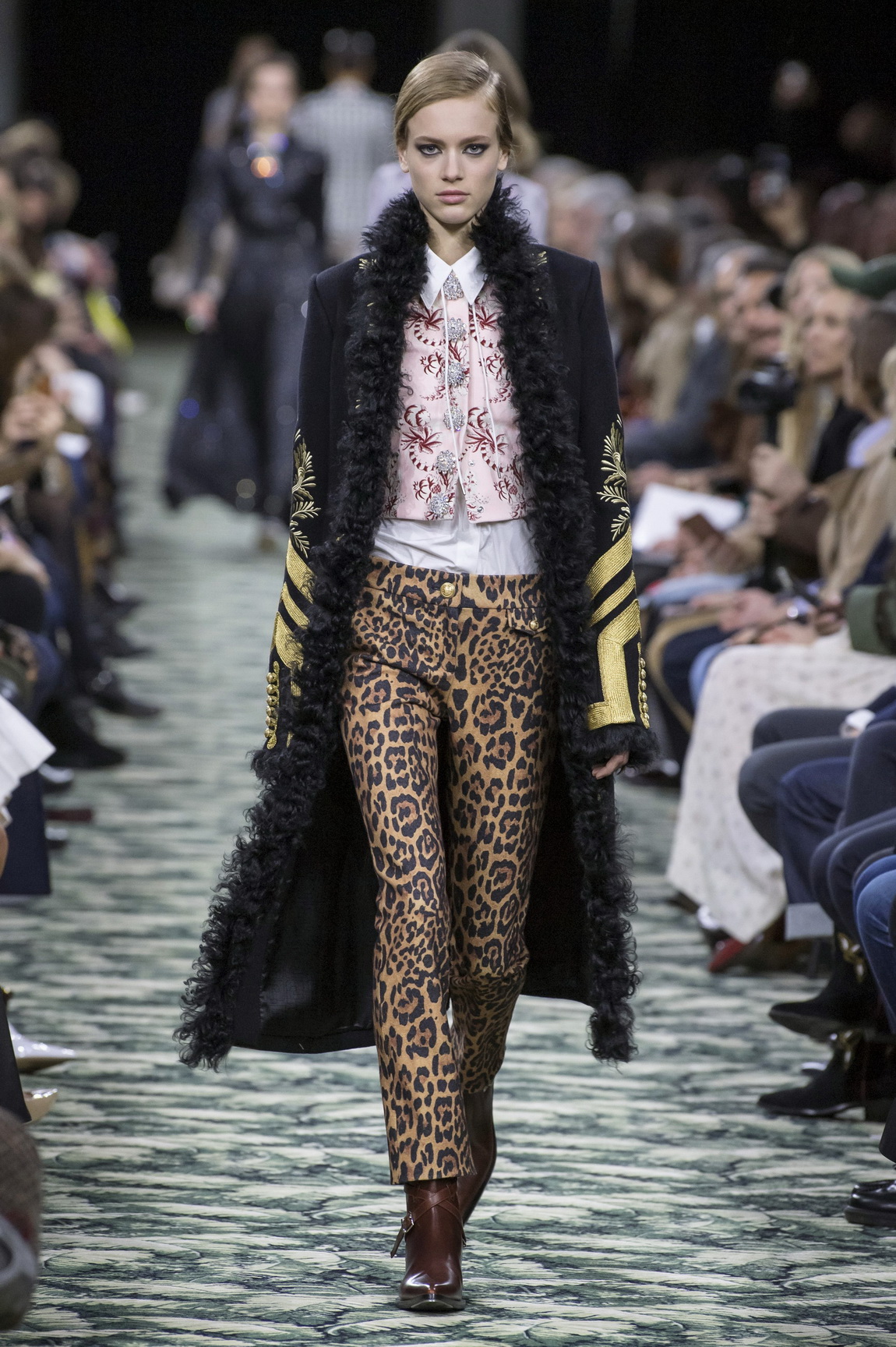 "I looked at 30s Hollywood, royal ceremonies, military parades, the red carpet, a dandified 70s glam rock and 80s ballroom culture," he further explained. With a mood board filled with dresses from as far a flung worlds as military parades and red carpets, royal visits and rock concerts, David Lynch and dance competitions, Dossena took power dressing into a new space. "Ultimately, I wanted to make clothes that can give you strength. It's about mix and match. I was interested in clashing worlds, both evening and daywear, the real and the fantastical… there are super glamorous evening looks but there's an easiness to the refinement."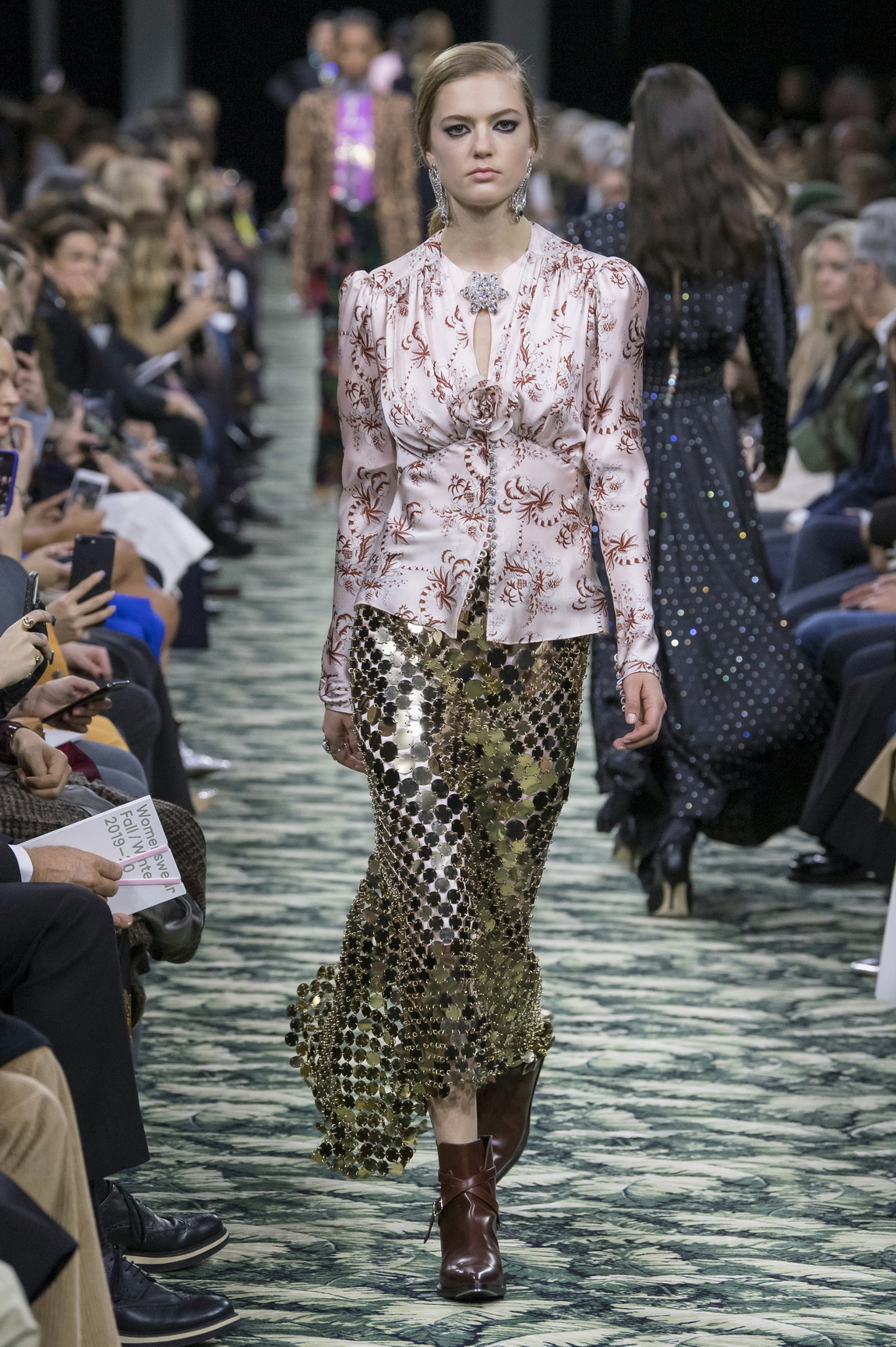 Removed of context, the collection's looks bridged both the exquisite and every-day while reinforcing the sophisticated workmanship at the heart of Paco Rabanne. Anachronistic embroideries merged with New Wave flourishes. A regiment jacket reimagined with oversized jewels. Slick suit trousers contrasted with soft knit cardigans. A gold-embroidered military coat over leopard-print trousers. Disco pants and western boots. Faux furs with high-vis animal patterns, some printed on mesh metal. Velvet and satin accented with flowers, metal studded with sparkling stones. Dress silhouettes spanned from the 1930s to the 1950s -- each assembled with couture finesse, yet cropped, superimposed, and or lengthened with trains.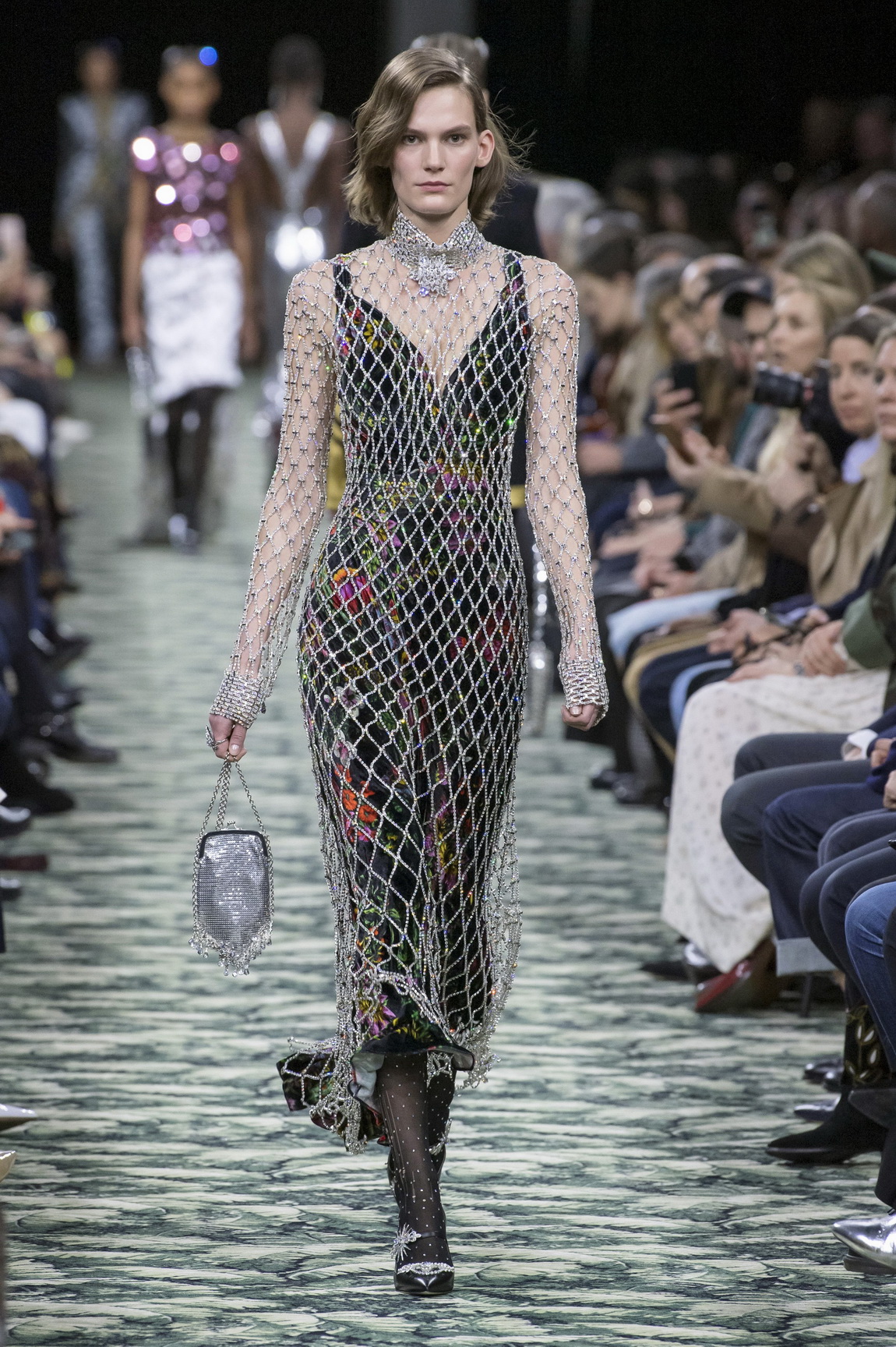 "I was looking at vogueing to build a character that gives you freedom and more personal expression," Dossena said, explaining that he had watched last year's Pose television series as he worked on the collection. "These kids were on the edge of society, who were so precise about what power fashion could give them." Echoing this precision, the Paco Rabanne collection reminded us of the power of fashion.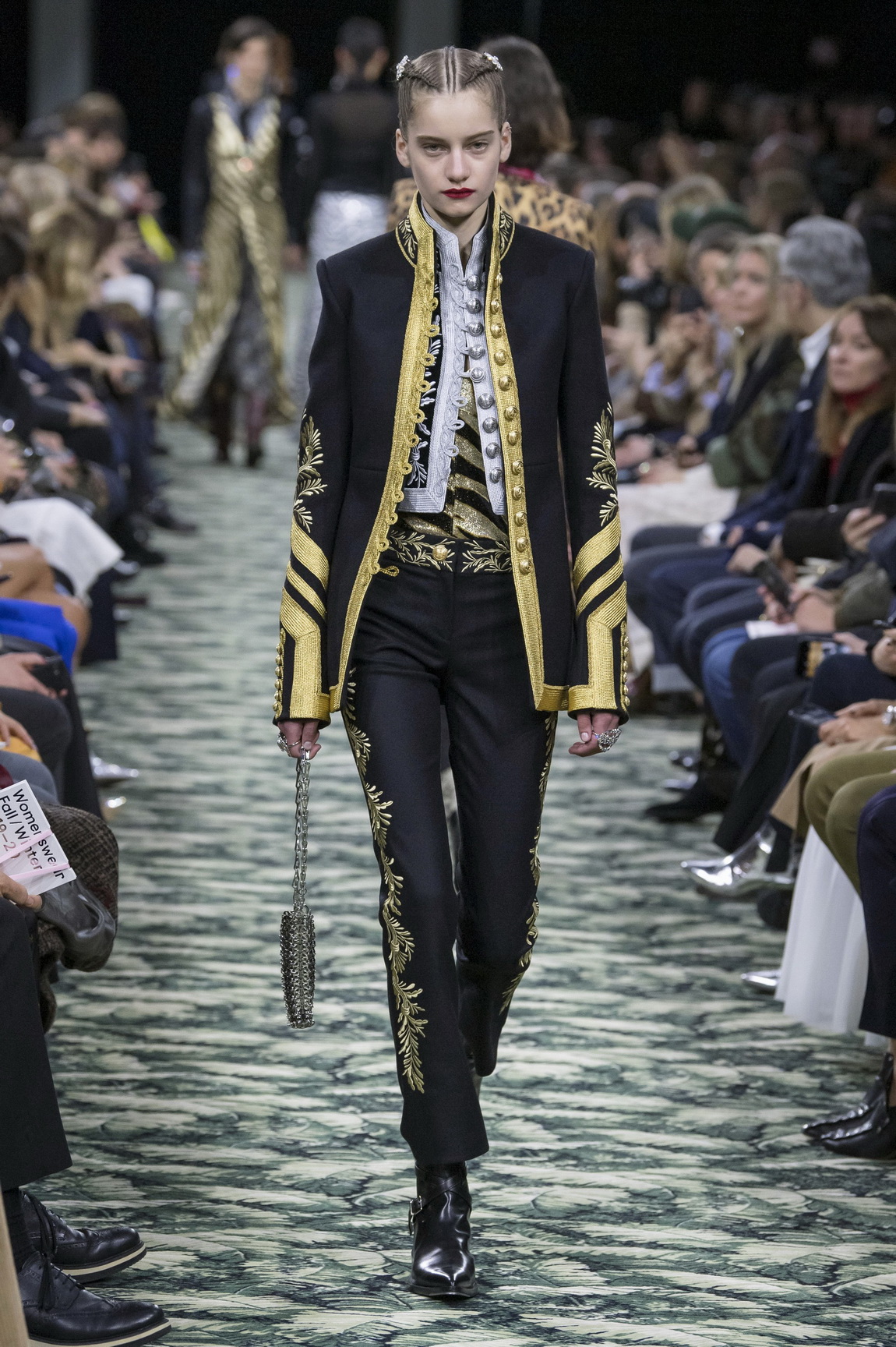 This article originally appeared on i-D UK.