jacquemus launched his menswear line with a love letter to the boys of marseille
The Provençal-born designer turned a hidden beach into a catwalk as we explored the sun, sea, and gadjo of his hometown.
Who?
"I don't just do clothes, I write a story and then come the clothes," Simon Porte Jacquemus explained to i-D back in 2014. It's a design process that has propelled this self-taught Provençal-born talent from staging guerrilla presentations to winning the Special Jury LVMH Prize and becoming one of Paris's hottest (and most successful) talents, with 230 stockists worldwide and over 40 employees. While each seasonal chapter focusses on different characters, the story can always be read as a love letter to France. Now that he has launched Jacquemus menswear for spring/summer 19, the offshoot will have its own narrative but will always be France, je t'aime. "They aren't together, the man and woman," Jacquemus explained as the sun set on his debut show. "He is much younger and more naive but in a good way; it's about colorful, simple, and easy clothes."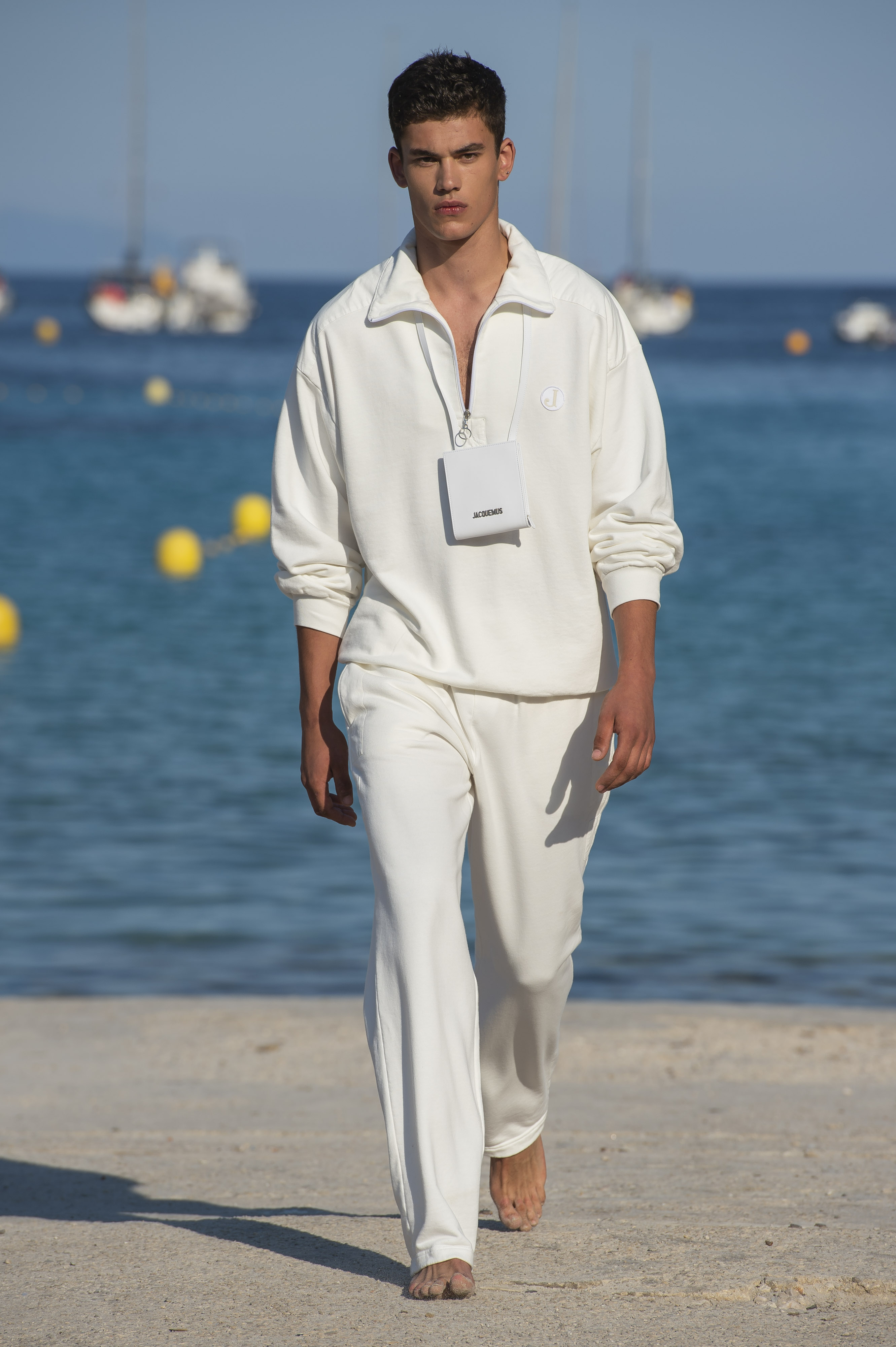 Why?
After a throwaway Instagram "I will do men's" declaration and tongue-in-cheek #newjob teasing caused a social stir, he confirmed that he would be launching menswear when he took his bow at the end of his Le Souk fall/winter 18 women's show wearing a sweatshirt that read "L'Homme Jacquemus." "I fell in love and it pushed me to speak about men and realize my first menswear collection — it was very spontaneous," Jacquemus explained. He wanted his debut menswear collection to celebrate Marseille. "I grew up here, where you don't call them guy or boy but gadjo," read the designer-penned show notes. "I grew up here, barefoot, bare chest, strong perfume. I grew up here, in the Mediterranean. My Mediterranean."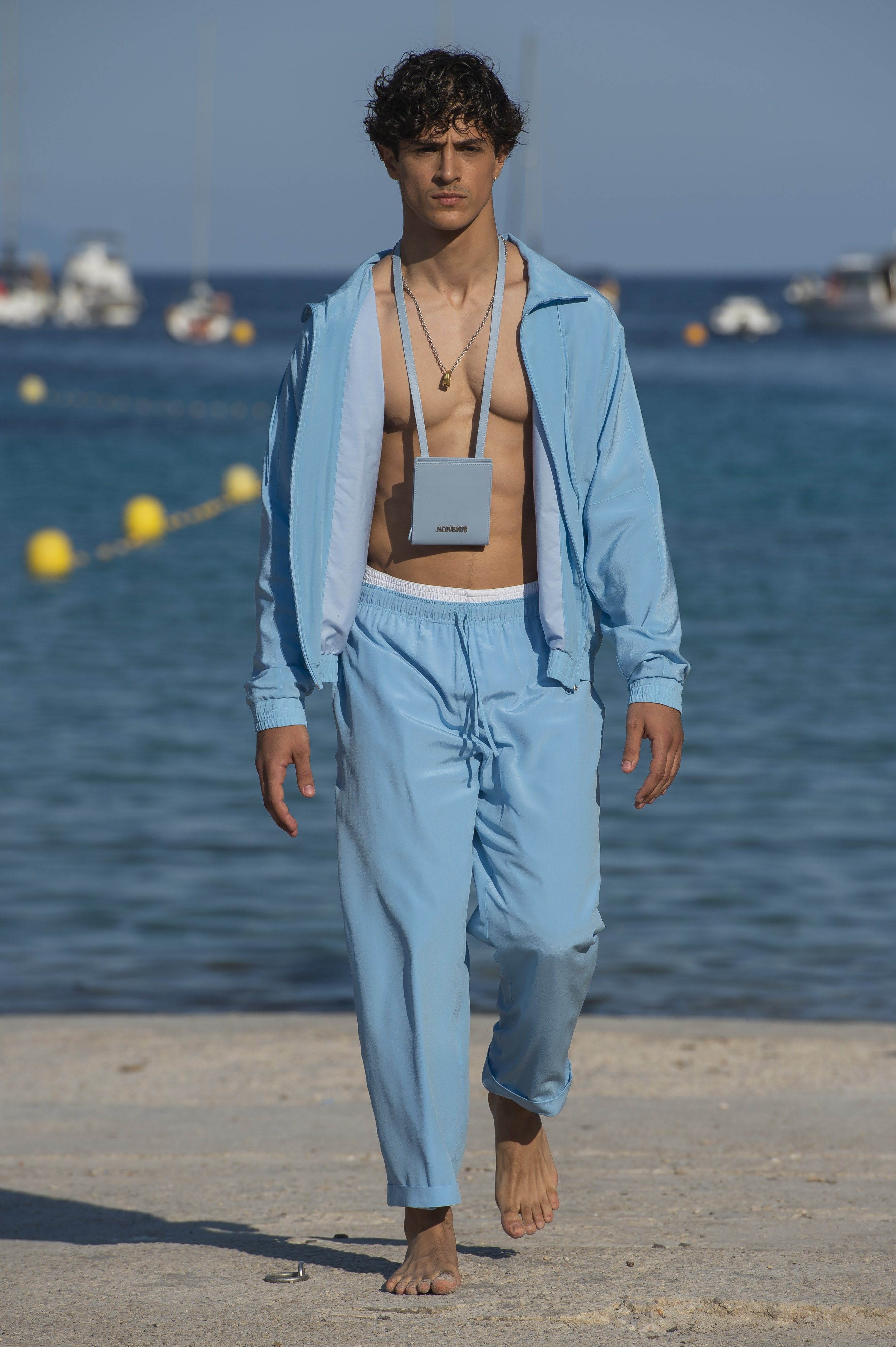 Where?
As the collection was inspired by the sun, sea, and sexiness of his hometown, Jacquemus immersed us in the sun, sea, and sexiness of his hometown. Instead of joining the Paris men's show schedule, he chose Calanque de Sormiou to debut his menswear. While the show was watched by family, friends, and locals alike, for many of us it was our first time in Marseille. "I'm happy to bring so many people here. The idea was not to just show a collection, it was to provide a real vacation moment." The FROW consisted of a few towels on the sand and everyone else found a space on the rocks or in the sea to watch. It was magical. Not only did this #outofoffice opportunity provide the perfect punctuation to a long season of shows, it enabled us to experience the France that Jacquemus knows. We could see the world through his eyes. "I've always dreamed about doing a show in the South of France but never thought it would be possible to show here because it's a national park," he explained. "I had to fight but they understood that it wasn't just a location for me, I care about this place. I live 45 minutes away and started coming here as a teenager with friends so to do an event here is unbelievable."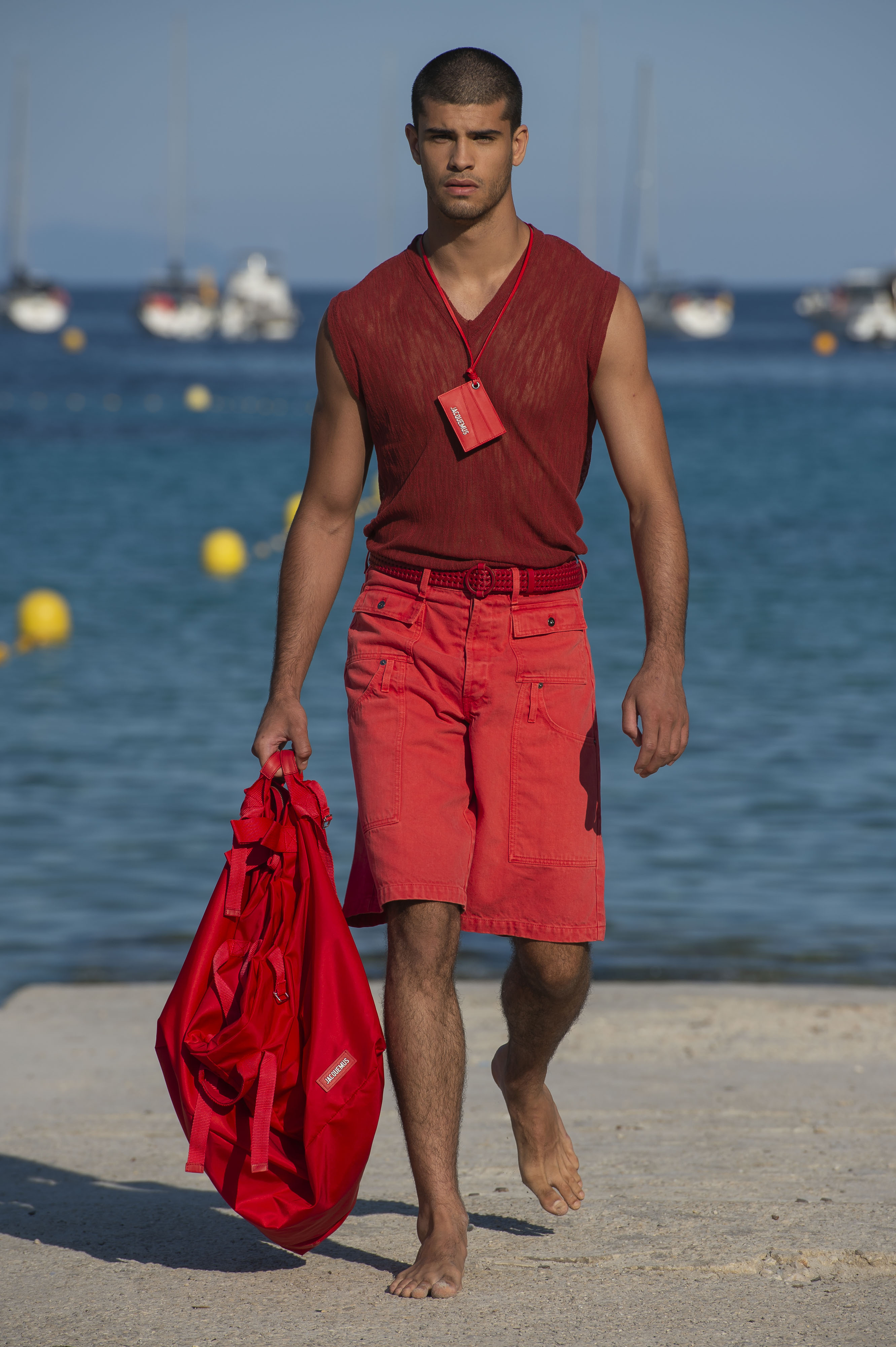 What?
"The collection, Le Gadjo, explores all the cliche boys of Marseille," Jacquemus said. "I was obsessed by the different guys in Marseille — from the soccer player to the clubbers — and how they're unknowingly fashionable with their blue tracksuits, blue hats, blue wallets, and gold chains. Everything is very precise." Jacquemus and his design studio worked closely with The Woolmark Company in creating this debut menswear collection with 27 pieces in 100% merino wool, which covered every summer staple, from T-shirts to sweaters, jackets to shorts. Now, you might not think of wool as a holiday friendly fabric, but Jacquemus has demonstrated throughout this three season long collaboration that he can make it as light and as sexy as possible.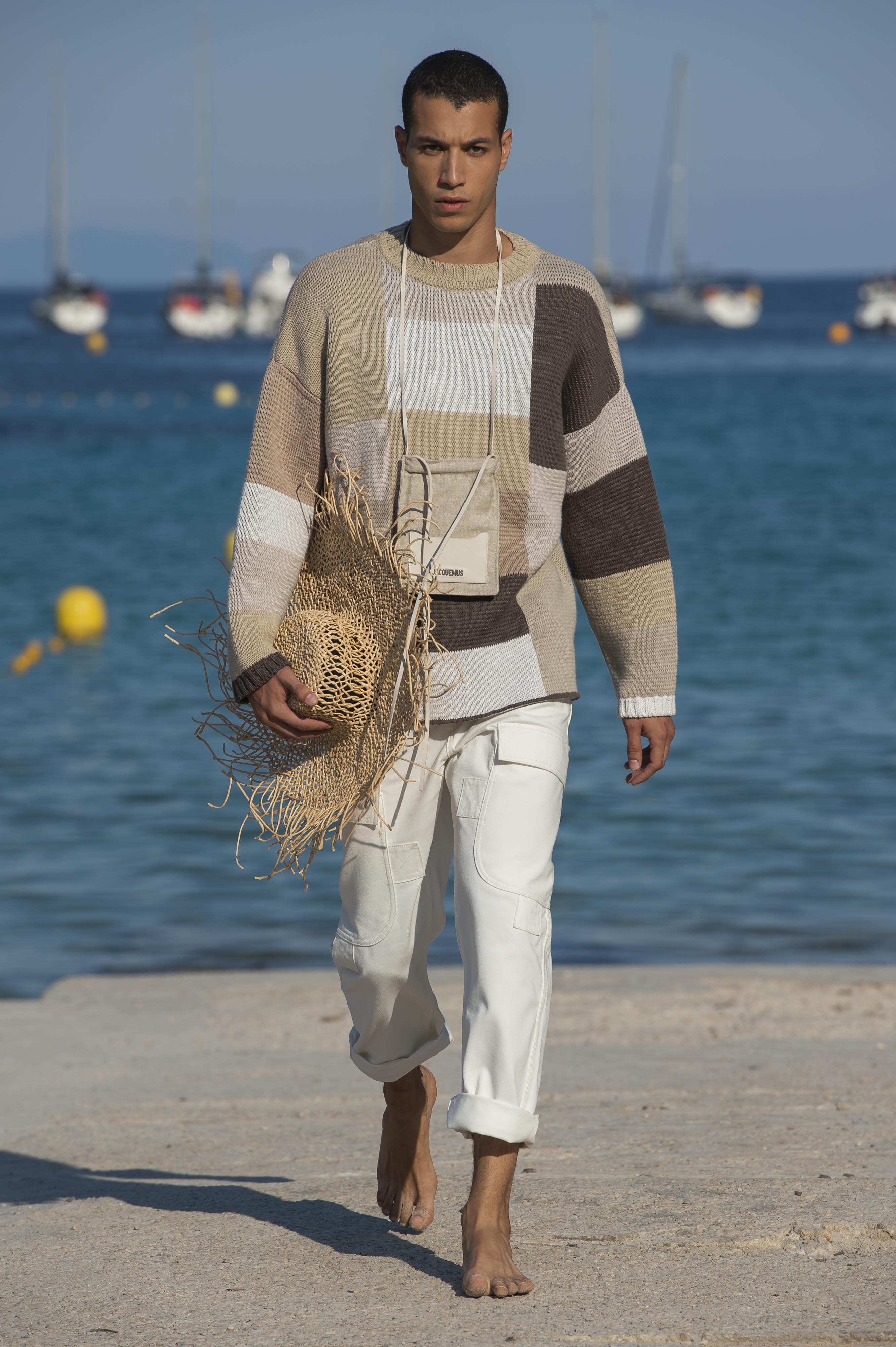 From suit shorts to shirts printed with sunflowers (Jacquemus's favorite), silk tracksuits to football shirts, this was a collection grounded in Jacquemus's everyday reality. "I want to be sincere in all I am sharing and selling," he added. "There's also a lot of me. There aren't any pieces that I wouldn't wear myself. I want to offer everyday looks. Even the price is accessible. It was important for me to be able to offer a shirt at £200 because I want to dress men." With prices set to be 50% cheaper than his womenswear, the entire gender spectrum should be tempted.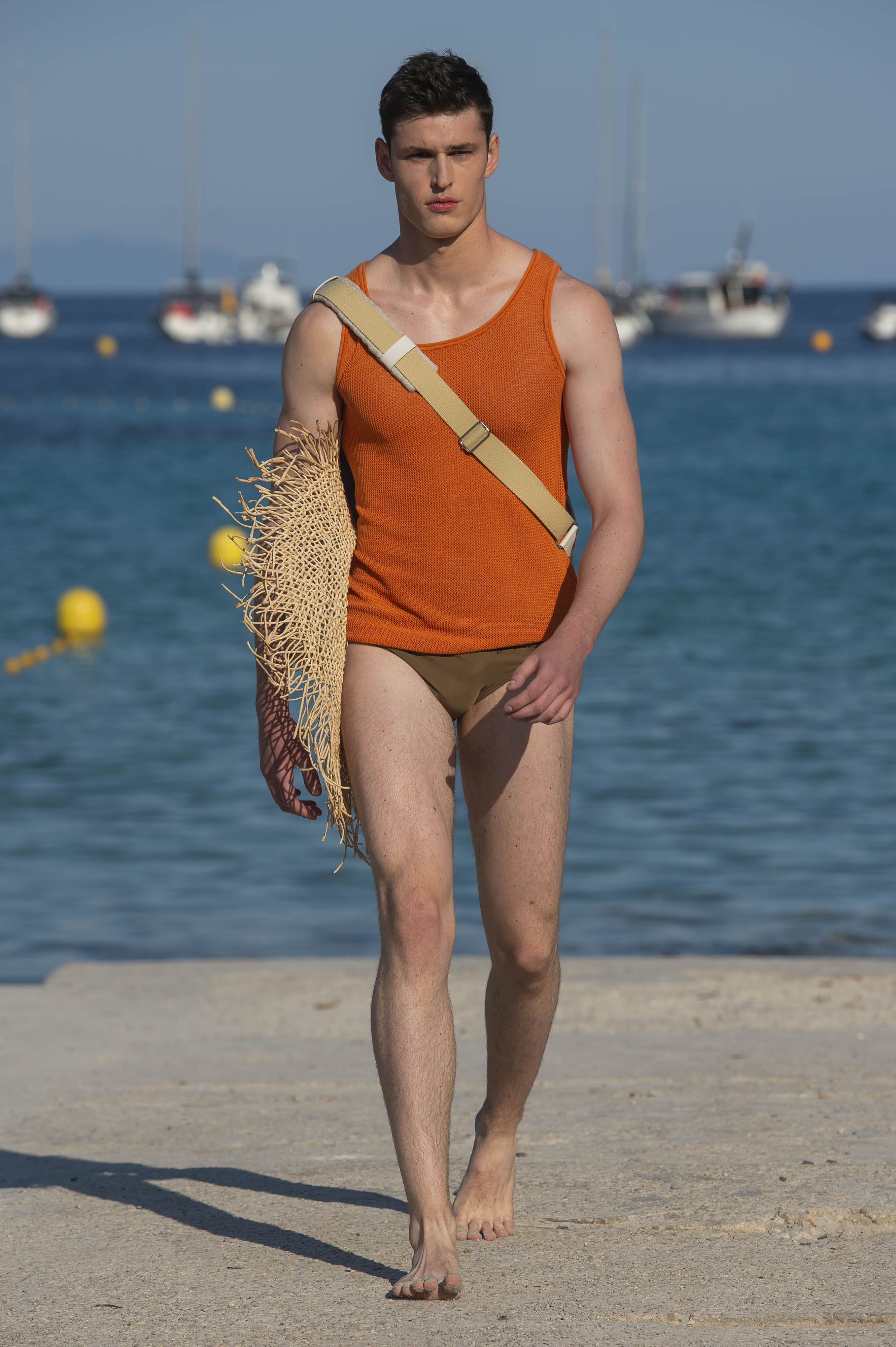 Wow!
Against the blue sky and sea backdrop, everything was wow but the Le Gadjo cast were quite something. "I tried to have a more Mediterranean casting because my fashion is so influenced by it," he explained. "Some are streetcast, found in a club, and this was the first time they've ever walked." Everything about Jacquemus menswear is sincere, honest, and fun.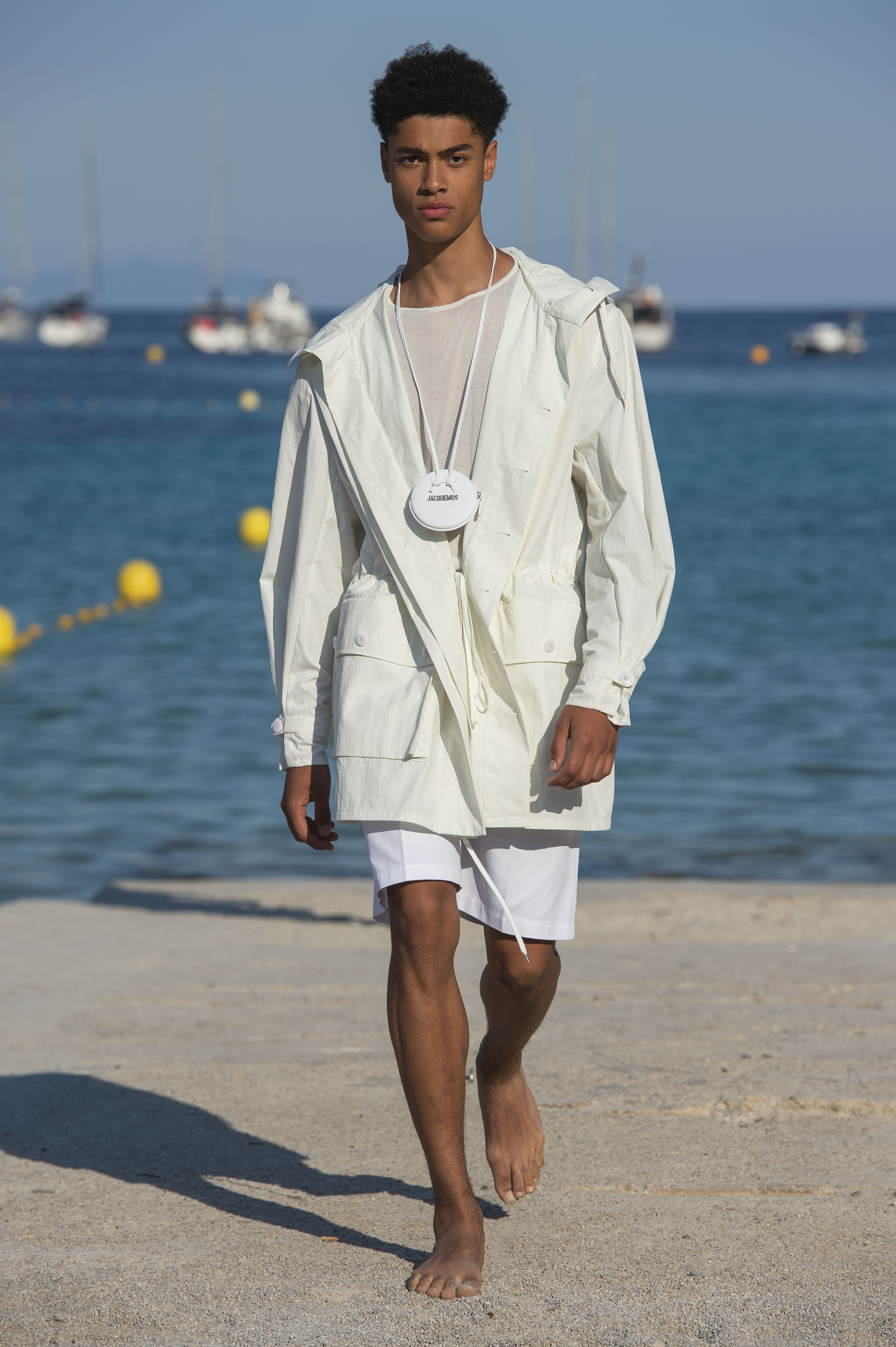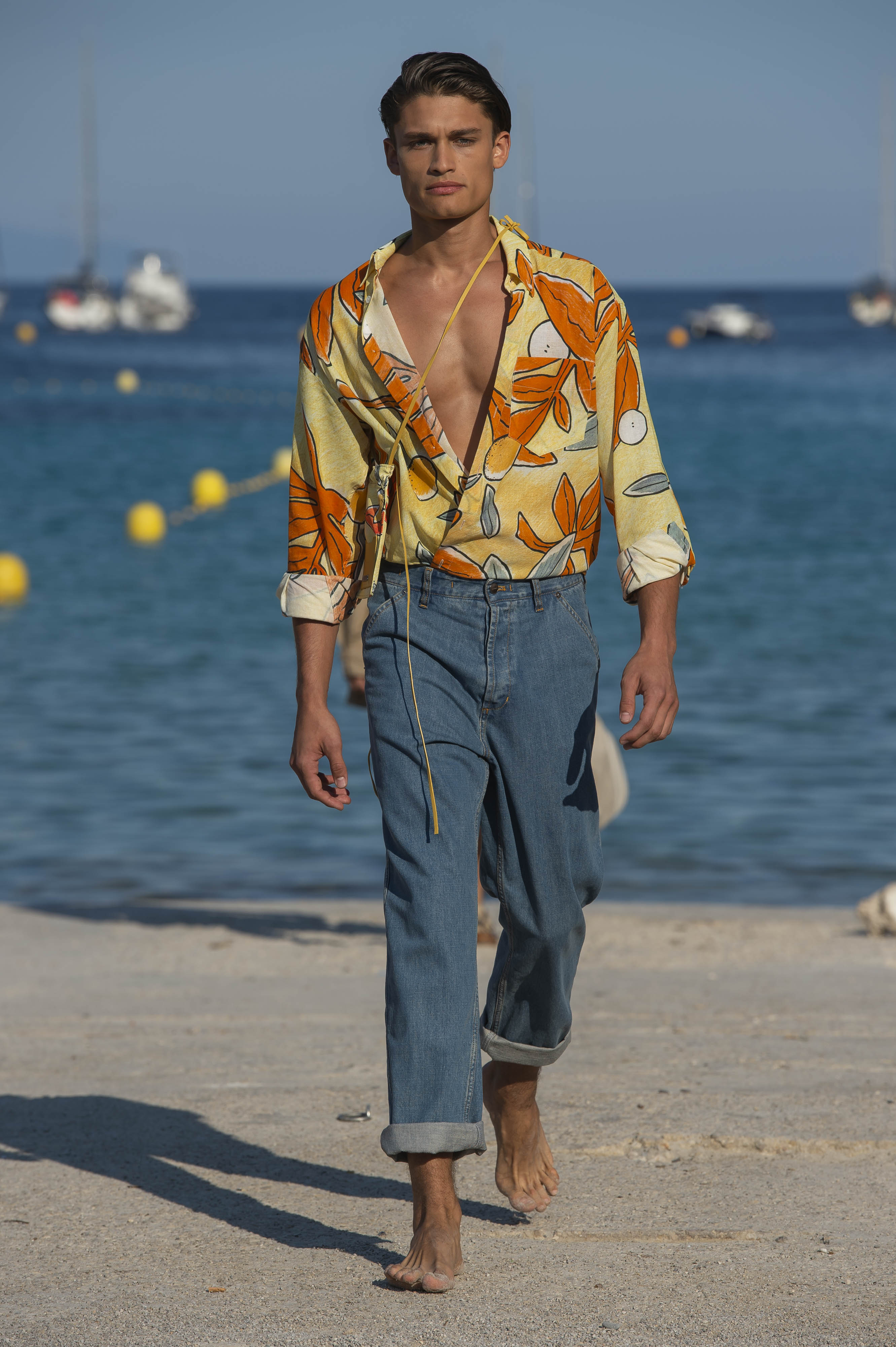 This article originally appeared on i-D UK.