you may kiss the band! you're invited to a very hmltd wedding
I do, I do, I do!
HMLTD are a special bunch. The London six piece blew onto the London music scene last year with their weirdo rock 'n' attitude, somehow serving -- as we told you at the time -- "a mix of music hall, spaghetti westerns, gay clubs, hedonism, iconoclasm, David Bowie, Talking Heads and Adam Ant rolled into one exhilarating whole." Since then, they've flounced off to L.A to work with super producer Justin Tranter -- who has collabed with the likes of Selena Gomez, Britney Spears and the Biebs, no less -- after he tracked them down online. The results? They've glam rocked the fuck up and inhaled enough pop to keep it radio friendly.
Ahead of their tour with Nine Inch Nails (duh!) and headline slot at East London's Visions festival, we are gathered here today to witness their perfect new video. Taken from their forthcoming Hate Music Last Time Delete EP, the Robert Fox-directed visual for Proxy Love is a real treat. In it, HMLTD perform at Isabelle's wedding to herself on the smallest stage they could find. The ceremony is a totally fabulous reminder that your should love yourself hard, fast, always. Down your mystery pink drink, buy the happy couple the cheapest thing on the gift list, and remember: to thine own self be true.
And now, it's over to HMLTD's Henry, who has written some vows in honour of the occasion:
"Our whole life, we have been told not to love ourselves. We have been indoctrinated to kneel to humility and bow to modesty. We have stooped so much that our backs have become crooked and bent into the shape of this false creed. Everywhere you look, you see hunchbacked people. Our posture dooms us to stare at the ground, and now we have forgotten what colour the sky is. Proxy Love is an anthem for self-love. To this world of Quasimodos, we say 'No More!' Run out into the supermarket, fall to you knees and raise your head. Up. Up past the endless columns of hanging LEDs. Up past the ventilation system. Past the roof and into the sky, and shout: 'I Love Myself!' Stand on your desk, high above your cubicle so everyone can see. Look up past the ceiling tiles and scream: 'I do! I do! I do!'"
Beautiful.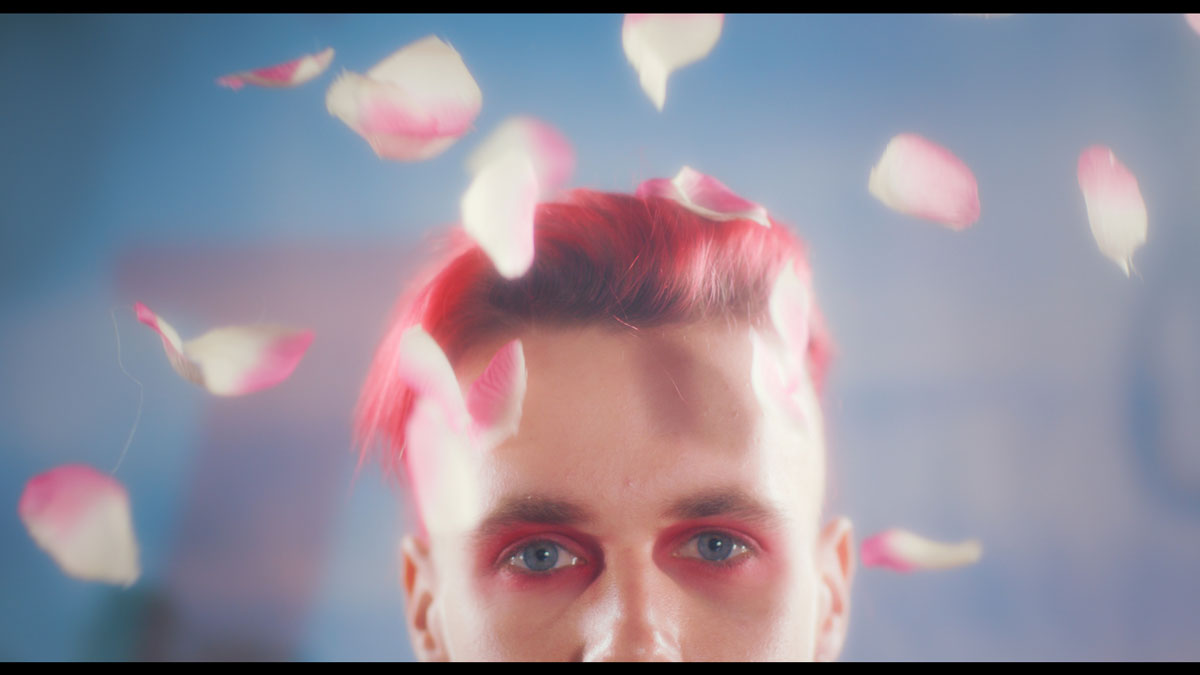 This article originally appeared on i-D UK.
Tagged: