this young designer makes exquisite clothing from stained rags and old shirts
Catching the attention of Maryam Nassir Zadeh and Eckhaus Latta, Sophie Andes Gascon's one-of-kind pieces are luxurious in their anomalies.
Photography Dan McMahon
Each lovingly hand-constructed garment by Brooklyn-based designer Sophie Andes Gascon arrives stitched and worked with its own unique history. Recycling worn fabrics—from stained dish rags to Brazilian city workers' uniforms—Gascon reimagines the storied materials as new designs, each one different from its sister, often distressing the garments further to evoke a soft, broken-in feeling. Fueled by a passion for the hand-making process, Gascon has coined a signature look and a practice that teeters at the fringe of textile art, catching the eyes of Maryam Nassir Zadeh, Ulla Johnson, Eckhaus Latta, and Susan Cianciolo.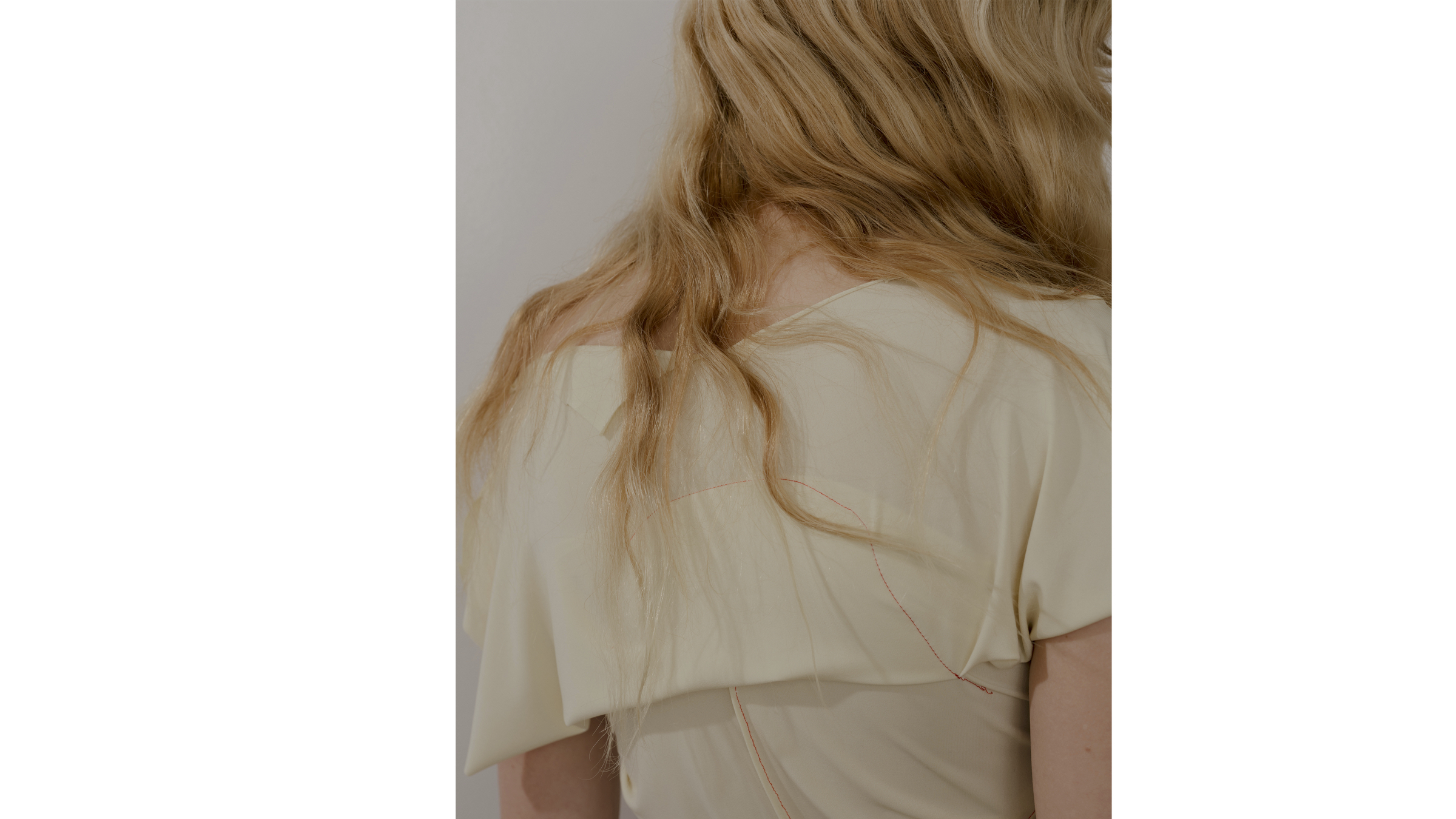 Born in Montreal, Gascon moved with her family at six months old to the Amazonas capital city of Manaus, where she spent much of her early childhood and where most of her maternal relatives still reside. Annual returns to Brazil lend new inspiration for Gascon, who trades with locals and neighbors for their old, used textiles and garments. "I buy packs of white Hanes tees," she explains. "When I'm in Coroado, I see people on the street and I trade their tee shirt, or whatever interests me, off of their back for this new shirt or some of my clothes, and I get to take theirs home." She then transposes these fabrics, which seem mundane in their original setting, into new pieces, sewing them together with other recycled fabrics collected over the years and frequently delving into her own closet. "There was a neighbor of ours, a dear family friend, who was in her seventies. She had all these dish rags—they looked the same as any dollar store dish rags—but hers had been used and worn and were so pretty and distressed. I took them and bought her new ones, then used those as fabrics in other collections."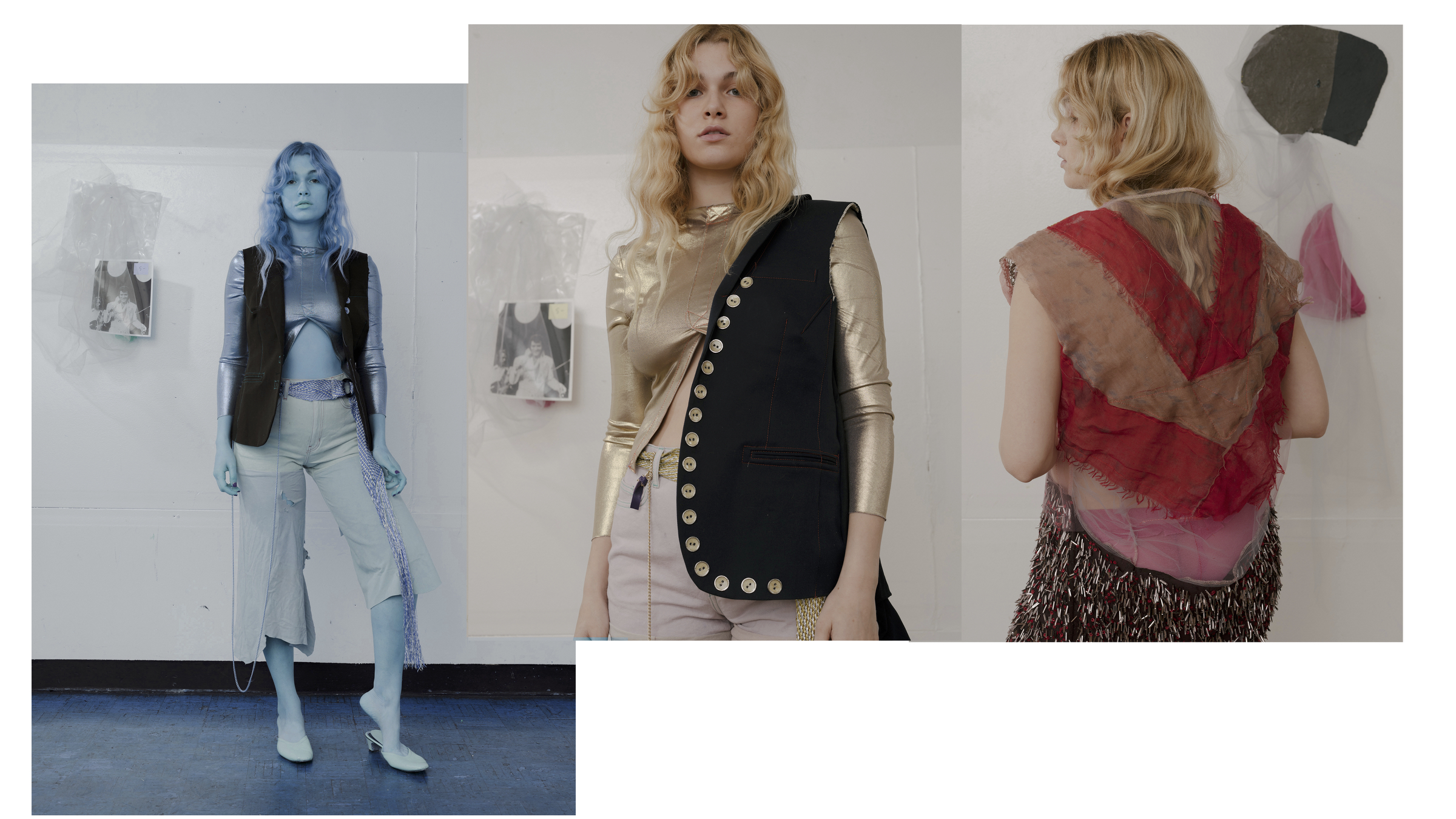 The process of trading old items for new is something of a coping mechanism, a way for Gascon to feel at home when she's not. "Something I struggle with a lot is being so far away from my family," she explains. "So these things I collect and bring home are not just for my work, but also to remind me of home, to comfort me. They're things I incorporate into my work so I can spend time with them and feel like I am connecting with the people I love and where I'm from."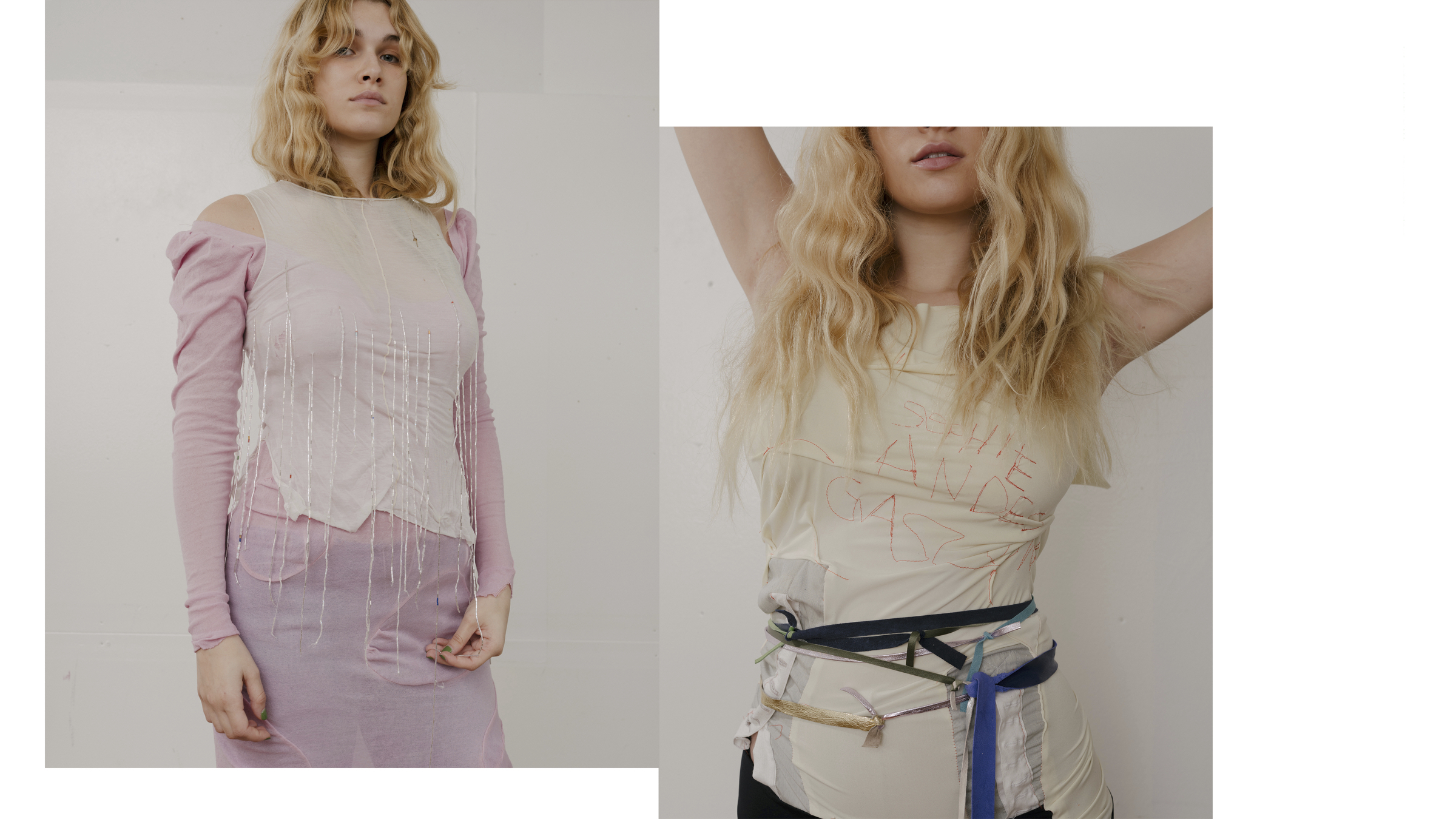 The result is an aesthetic that feels romantic and luxurious in its anomalies: each one-of-a-kind piece is unique and personal to its wearer, yet Sophie's overall style is immediately recognizable on the rack. Hers is a tender hand, applying laborious details like intricate beading or contrasting embroidery. "I like how fabrics look when they fray," she explains, noting her interest in deconstruction as both a concept and a process. "It all has to seem like there was a purpose to how it was constructed and how it was finished, and I do keep that in mind, but I think it's nice to know you're buying something that someone made by hand and looks a little weird."
Gascon recently teamed up with photographer Dan McMahon to document her most recent collection. An experiment in shape, textures, and fabric treatments, this collection brandishes tight, fraying knits, as well as metallic gold and silver fabrics. "I went back into some sexy vibes," says Gascon with a laugh. A standout from the collection is a dress with poetic, metallic gold sleeves sewn onto a carefully bleached plaid frame, cinched at the center of the breast. There's a certain playful tackiness to it all, and that is part of the appeal: she has fun making them, and the love that goes into each piece translates in the finished product.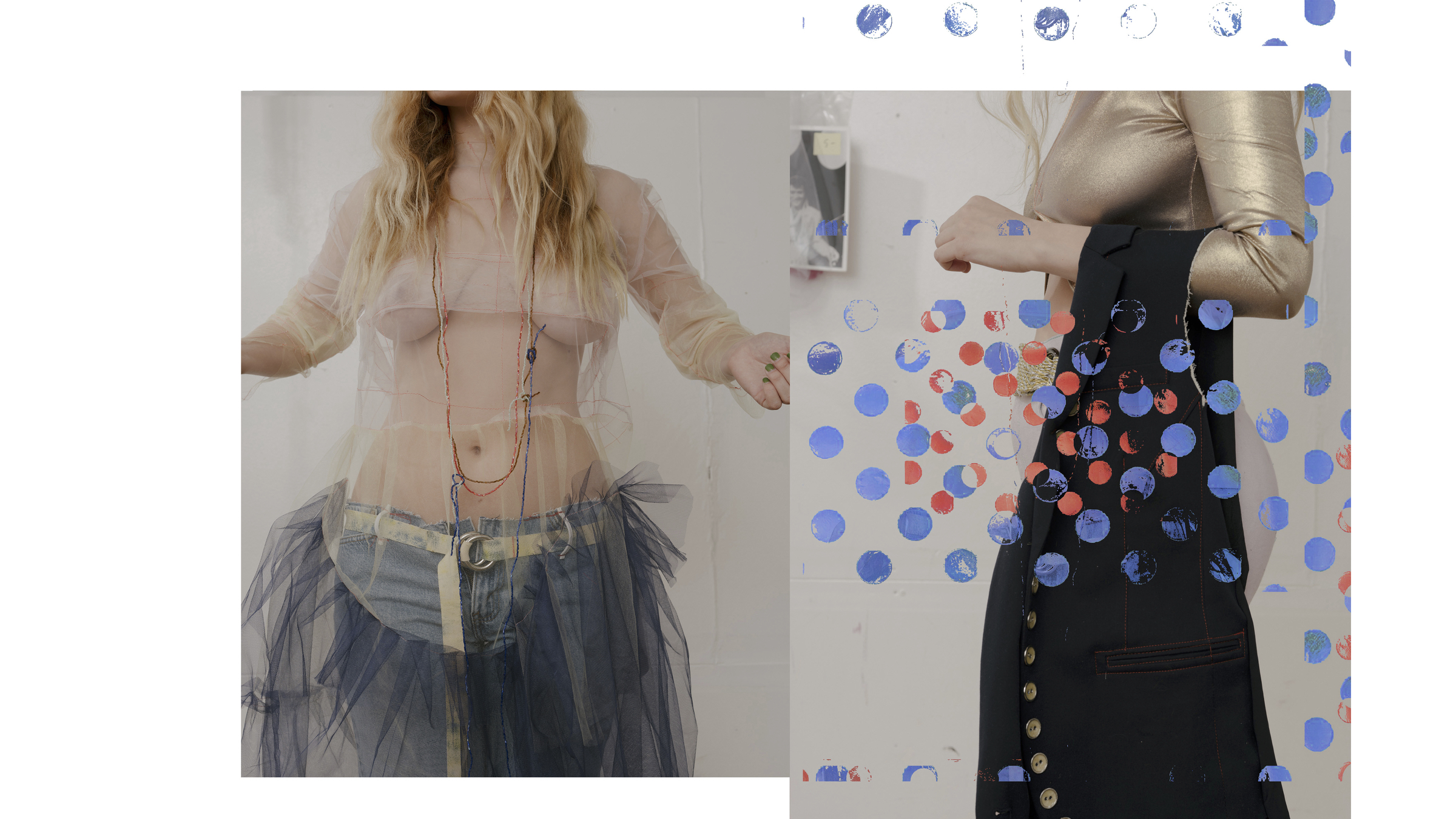 Because her garments feel so intimate, Gascon often finds it difficult to part with her designs, a tricky situation for a designer whose work is progressively gaining in demand. "It's always sort of shocking to me that people are wanting to buy [my clothes]," she says modestly, though her pieces are currently stocked by various boutiques, including in the brick-and-mortars of Maryam Nassir Zadeh and Eckhaus Latta. She notes that her favorite way to sell is to those who contact her directly. "I like knowing where these things are going," she says. "A lot of what I make for the collections, I like to keep. Anything that gets sold is an iteration of what was in the collection, ideas from that, but not the original. Each thing will always be different."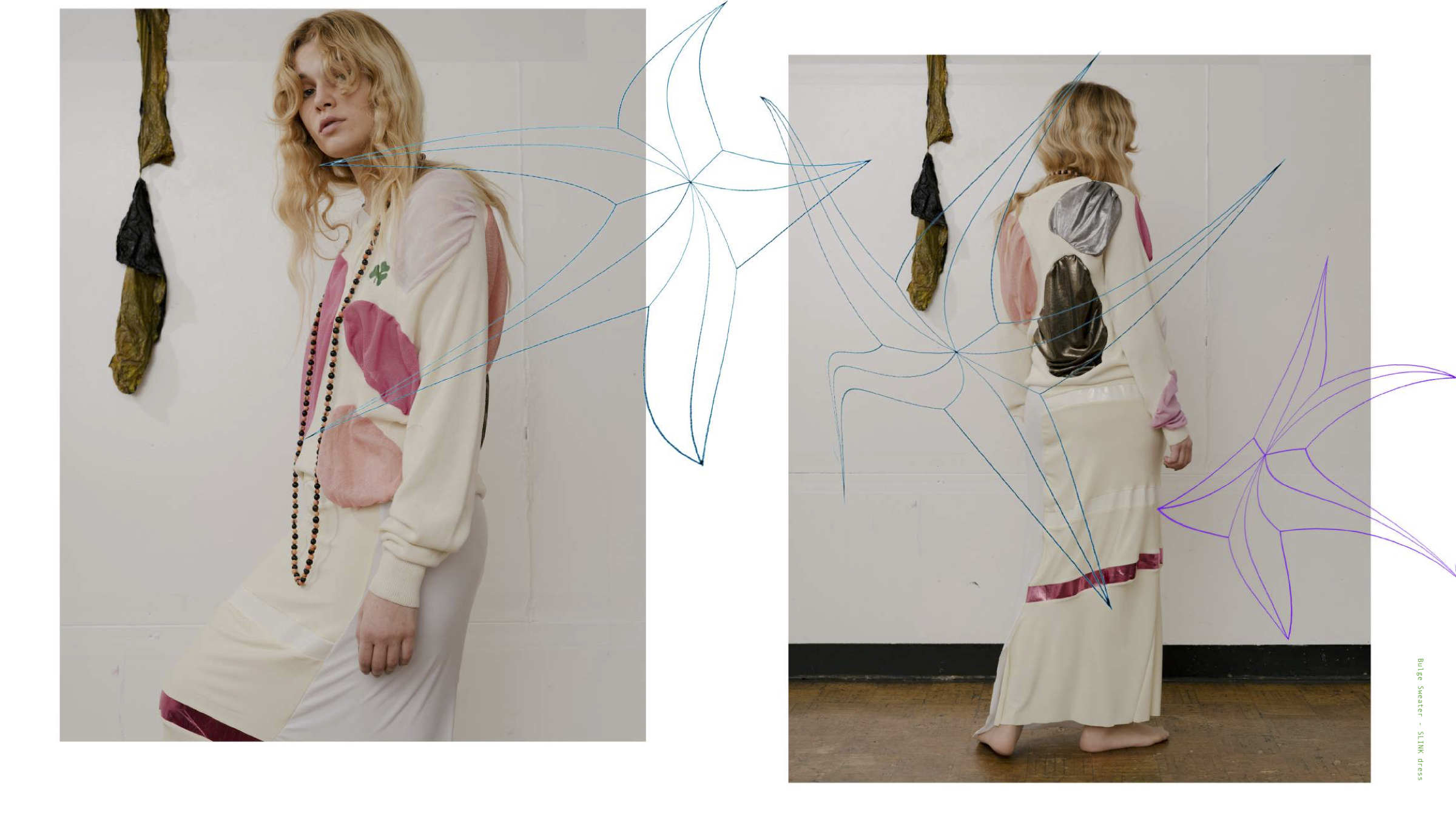 Hinting at various upcoming creative collaborations and the prospect of her first solo runway show, Gascon experiments daily, constructing new samples from her home studio. "Everything I do is a sketch of an idea: small, fun, little projects for me to see what things look like, and they end up becoming a greater collection. It really is for my enjoyment and pleasure. I hope that, when it gets to the other side, people end up finding something that they love about it."