proenza schouler announce their return to NYFW after two seasons in paris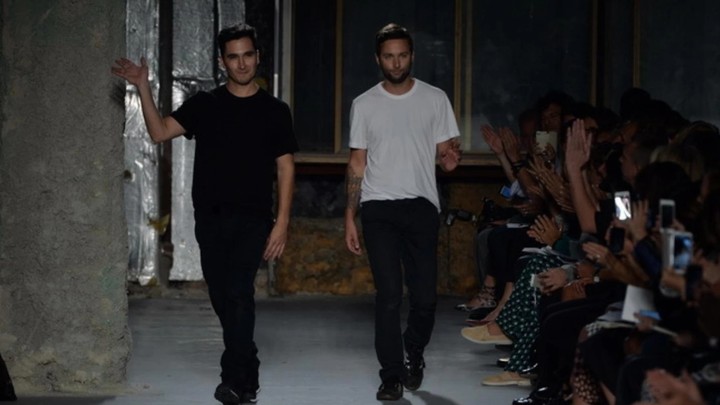 After two seasons in Paris, the Proenza Schouler boys are coming home -- back to New York Fashion Week that is. After their announcement that the brand would be showing in Paris in January last year, Jack McCollough and Lazaro Hernandez have said they'll return to New York for their Spring 2019 show this September.
In a post shared on Instagram last night, Proenza said that while showing during Couture in Paris had been "a fun ride", New York will always be their home.
"In today's world, when, where and how one shows can be looser and more fluid than ever, and so for now, NY is how home again," they added. "Paris was an amazing opportunity to show what we do to a completely different audience that had been able to attend a Proenza Schouler show and on that level, as well as on a creative level, it felt really right. We want to thank everyone that was responsible for making Paris an unforgettable experience.
"Looking forward to heading back home now and being a part of NYFW in September, where it all began."
Welcome home!