Photography Mitchell Sams
fresh from helping out at dior, alyx is the brand shaping fashion now
If you don't know it already, now is the time to get to know your new favourite Kanye West-approved designer.
Photography Mitchell Sams
Who?
Matthew Williams, the man behind Alyx, has played a key role in shaping fashion today. In a men's season dominated by hyped creative director roles, Williams is the link between both Virgil Abloh and Kim Jones and the blur between streetwear and luxury. Like many of his new wave contemporaries, the one-semester college dropout has eschewed the "normal' path -- if such a thing exists in 2018 -- into the fashion industry by working as a creative director for Lady Gaga and Kanye, before playing an instrumental role in forging the Been Trill collective (alongside Abloh, Heron Preston, Justin Saunders and YWP) into a merch machine back in 2012. Since its inception in 2015, Alyx has been a quietly disruptive luxury label that has evolved in the shadows.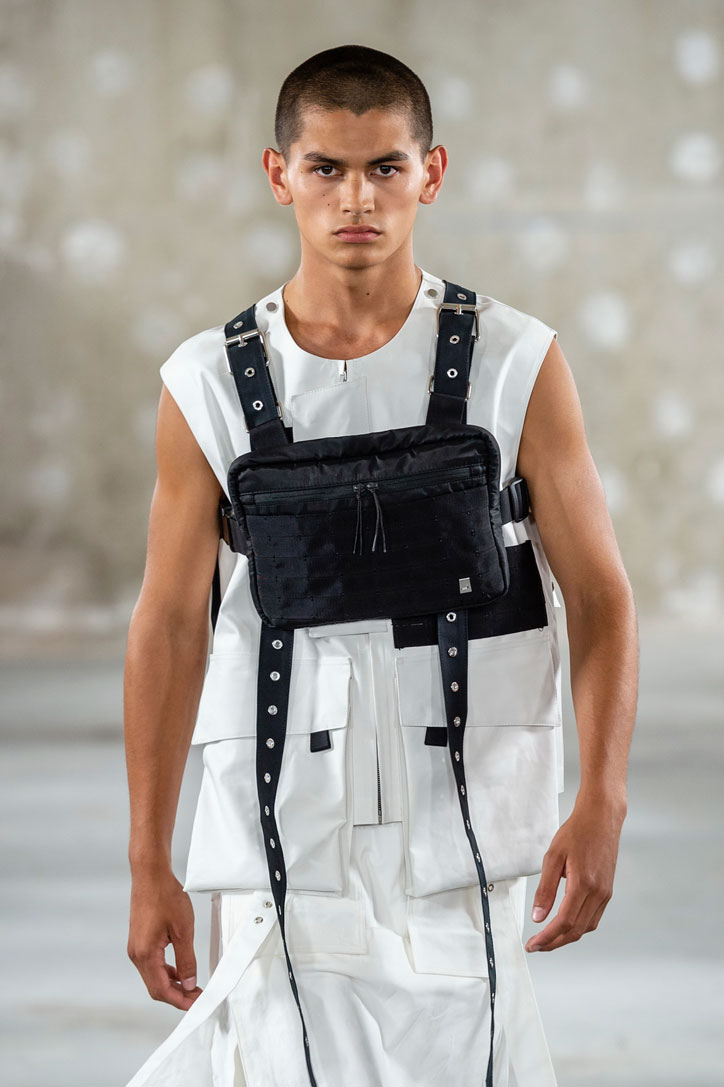 "In a way, each piece I design is something I want people to be able to have in their wardrobes forever," Matthew explained to i-D back in 2016. This pursuit of perfection and longevity cannot be rushed but there have been a few products in recent years that have garnered widespread attention. For example, those rollercoaster belts that you've been seeing everywhere are Alyx, or at least, Alyx-inspired. In the last few weeks, he has finally stepped into the spotlight. After Kim Jones called him in to work on the accessories for his Dior debut, a much-coveted Nike collaboration and the decision to hold his first catwalk show in Paris, now is the time of Alyx, or rather 1017 ALYX 9SM as it's now known.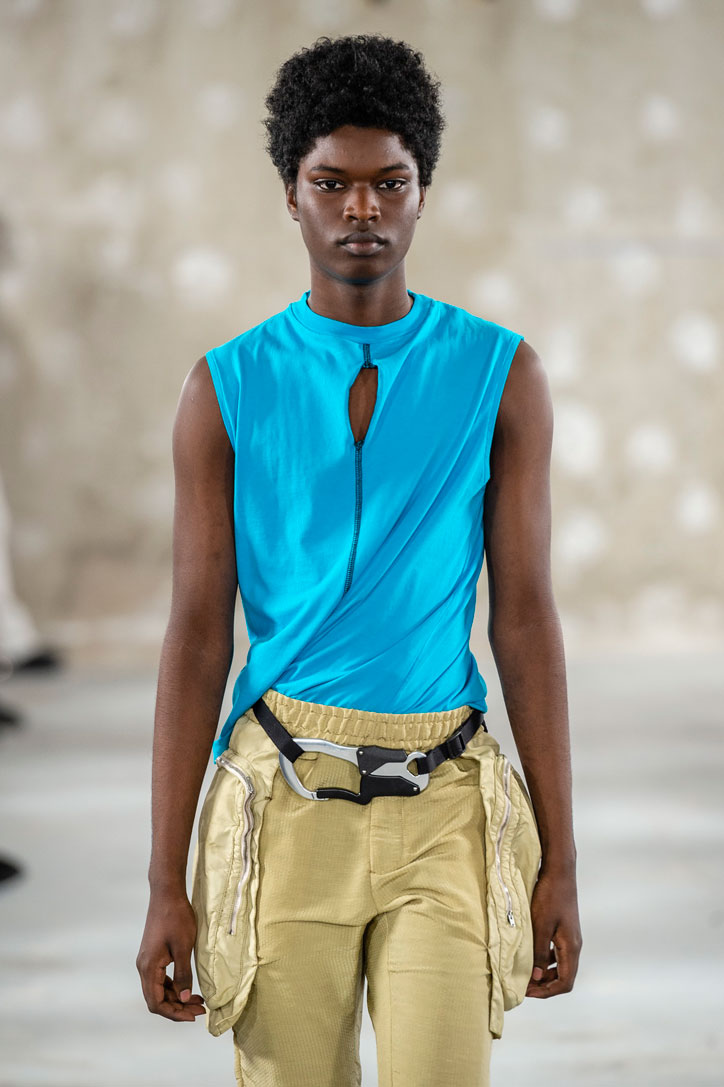 What?
"It's a culmination of our work from the past years, it was important to underline the codes of the brand," Williams explained backstage. Rather than seasonal revolution, he is only interested in product evolution and lifestyle innovation that can be driven by craftsmanship and scientific development. "We believe reality is superior to the image," the show notes explained. For Williams, it's all about making timely and timeless products. Do that and everything else will follow. Well, get set to follow.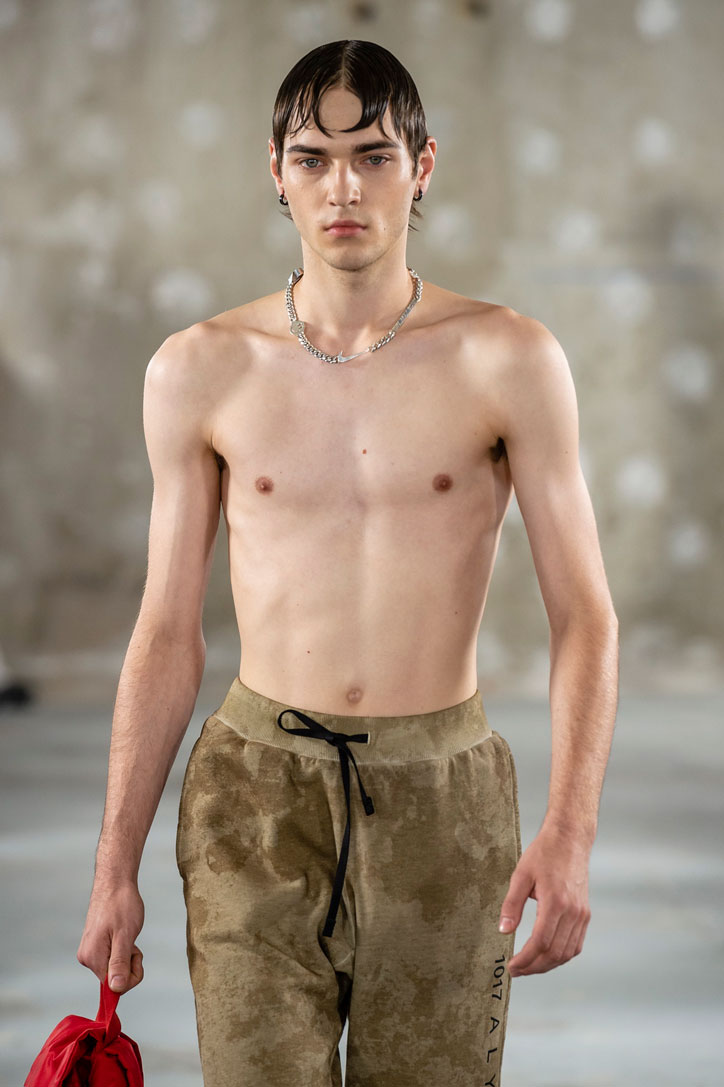 Uniting advanced textiles and complex technical processes -- from engineered steel hardware to laser-etched rainwear patterning, and Kevlar and leather bonding -- the focus for the first season of 1017 ALYX 9SM was as it always has been for Williams, to create a collection designed for life today. From hoods and backpacks covered by nylon protectors to skeletal supports that enveloped his first Nike trainer collaboration, the theme of protection was seen throughout. "This is an era of systematic change and generational transition," warned the show notes. "Such rare moments present new concerns and possibilities. There are also new responsibilities for those seeking to profoundly shape contemporary culture." There's a sense that Matthew's craftsmanship could save us from anything this world could throw at it. Ultimately, this was future nomad survival wear. If a post-Trump dystopian nightmare is realised, our lives would be enhanced by 1017 ALYX 9SM.
Wow!
Matthew's ability to work with specialists and industry leaders before weaving them into his own world makes him one of the most exciting collaborators of our time. Here, he manipulated Nike basics, repurposed Mackintosh conventions and pushed possibilities with Majocchi, the Italian technical fabric specialist. While each are impressive in isolation, when viewed together they form a powerful proposition.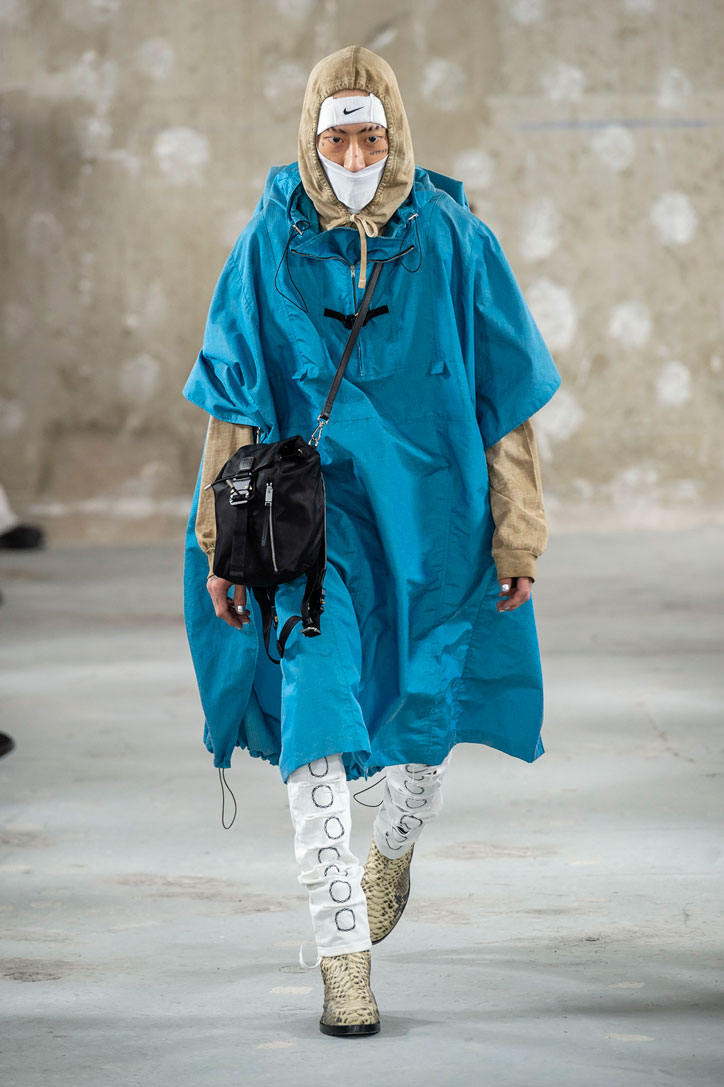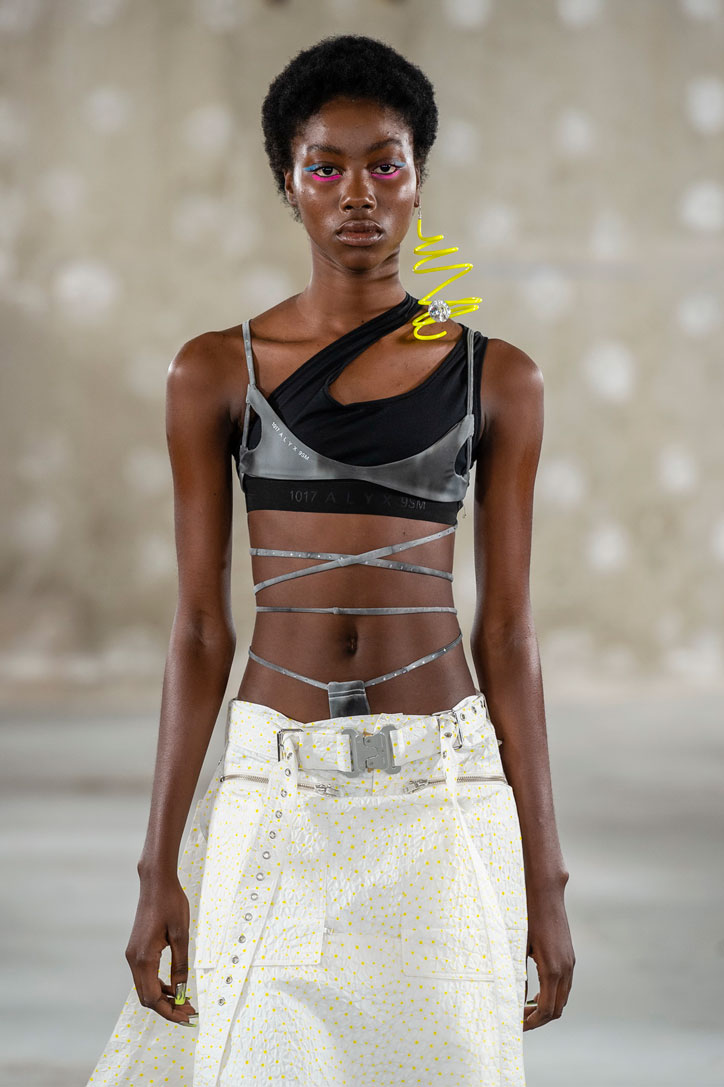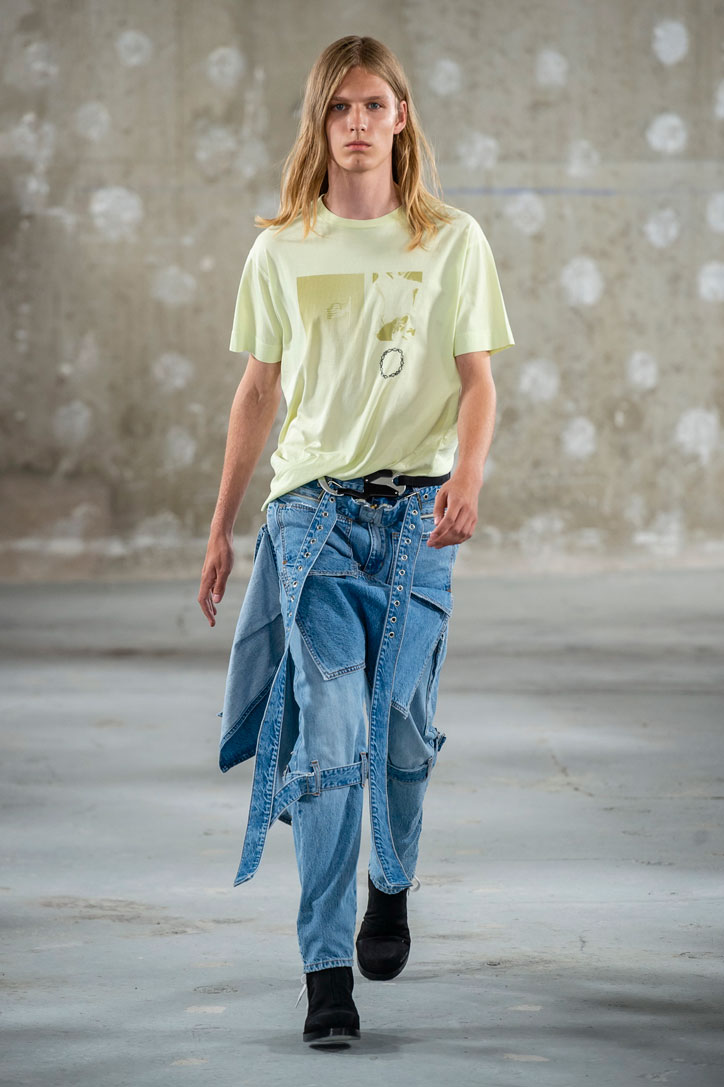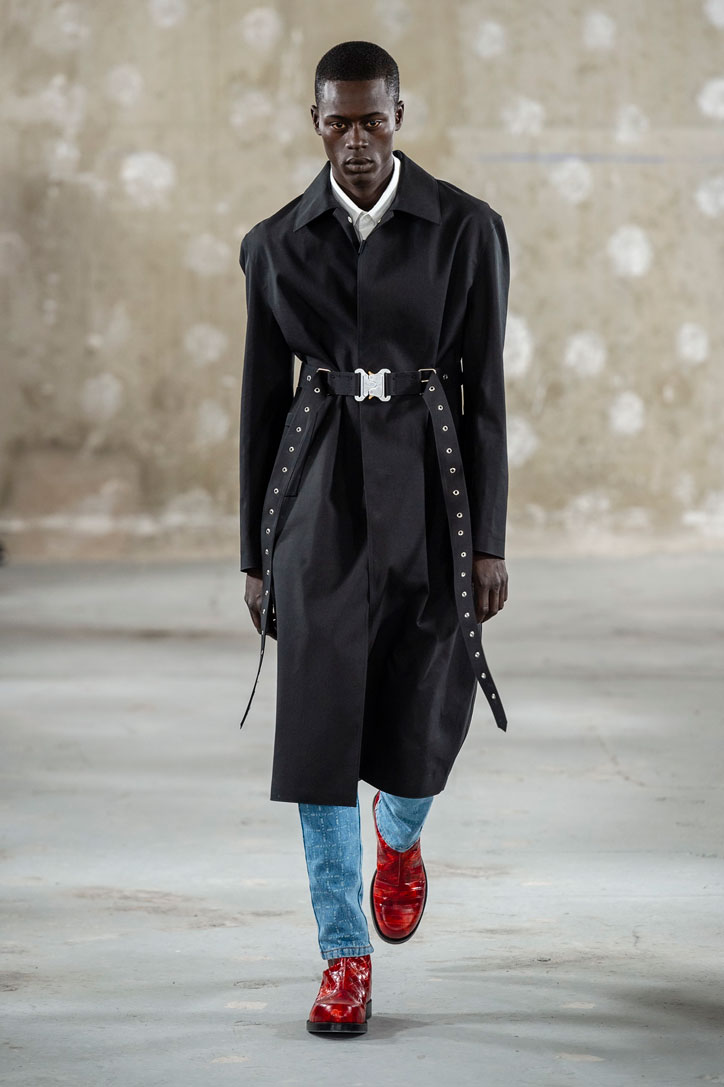 This article originally appeared on i-D UK.