marilyn manson's new album was inspired by rihanna
The Bad Gal's anguished "Anti" ballads have struck a chord with the Antichrist Superstar.
|
12 September 2017, 4:05pm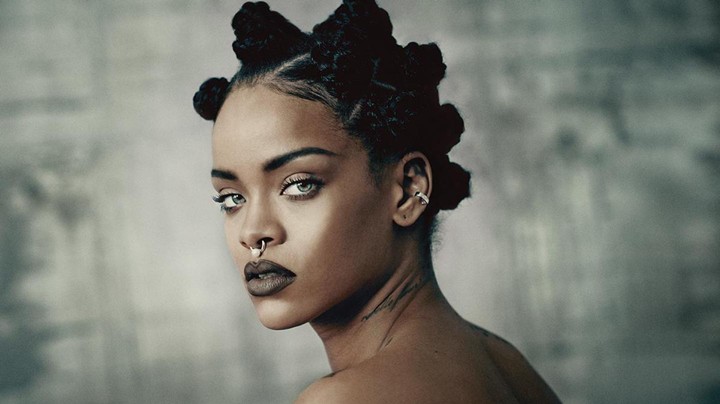 Photography Paolo Roversi
Marilyn Manson has announced his new album Heaven Upside Down, and shared its first single. From an initial listen of "WE KNOW WHERE YOU FUCKING LIVE," a corrosive industrial anthem channeling the energy and angst of the Holy Wood era, you'd be forgiven for thinking the 48-year-old God of Fuck was inspired by his 90s alter egos. But nope — he's actually been bumping a lot of Rihanna. Specifically, our favorite Bad Gal's strange 2016 sleeper hit, Anti.
"Strangely enough, one of the records that influenced this album strongly, and it can't be taken literally, is Rihanna, her last record," Manson told Consequence of Sound. "That one song, 'Love On The Brain', it really hit me because I saw her perform it and she just… meant it," he said, adding that he also sees this authenticity in rap culture (Manson plans to work with all-star SoundCloud rapper Lil Uzi Vert). "You can tell when something is being forced and trying to be something it isn't," Manson continued. "It's not about how many tattoos you have or if you say fuck enough in a song, it's in the way you say it. It's the way you live your life."
Manson isn't the only artist who's had Anti on repeat since Riri dropped it into the dregs of a harrowing 2016. Lorde recently revealed that Rihanna's tortured drunk-dialer ballad "Higher" inspired her own recent sad girl single "Liability." Anti's crossover appeal isn't exactly shocking — the album does, after all, see Rihanna tackle a Tame Impala deep cut without even switching up its original psych-rock production. Could a collab with The Pale Emperor be in the pipeline? If last year proved anything, it's that anything is possible.