an exclusive look at gosha rubchinskiy's new collaboration with russia's biggest 90s band
Gosha discusses his new capsule collection, created to mark the 20th anniversary of Mumiy Troll's landmark album Morskaya, the soundtrack of Russian youth in the late 90s.
|
13 September 2017, 4:01pm
Prepare your tents and Thermoses now, because tomorrow Gosha Rubchinskiy will drop a limited capsule collection, created with Mumiy Troll, the biggest band in late 90s Russia. We're anticipating that you're going to need to camp out all night if you want to get your hands on a piece of it.
The collection celebrates the 20th anniversary of their album, Morskaya, or 'nautical' in English. Highlighting both the mutual respect and understanding for each other's craft, and the moody nautical vibes of Mumiy Troll's album, the collection is a culmination of a long term friendship between Gosha and Mumiy Troll frontman Ilya Lagutenko.
Founded in Vladivostok, the seaside capital of Russia on their Pacific coast, Mumiy Troll channelled the nautical influence of their hometown into the Morskaya album, which Gosha has in turn channelled into his new collection. Just as the designer's work has come to define a new generation of Russian youth, Mumiy Troll's debut marked a new era in Russian music and culture. Their video for Vladivostok 2000 made history as the first video played on MTV Russia. Gosha himself was a huge fan, following every gig they played. He even cites their music videos and style as one of the main reasons he became interested in fashion.
Speaking about the band's influence, Gosha told i-D: "I remember back in 1997, the band came out with this album and it felt like a bang. They had started in the 80s in Vladivostok, but nobody really knew about them until Morskaya, and then they were just everywhere! It was the time of the Britpop movement and I think this album has the same vibe. Just like Pulp or Oasis, Mumiy Troll was our Russian equivalent, bringing something new and fresh."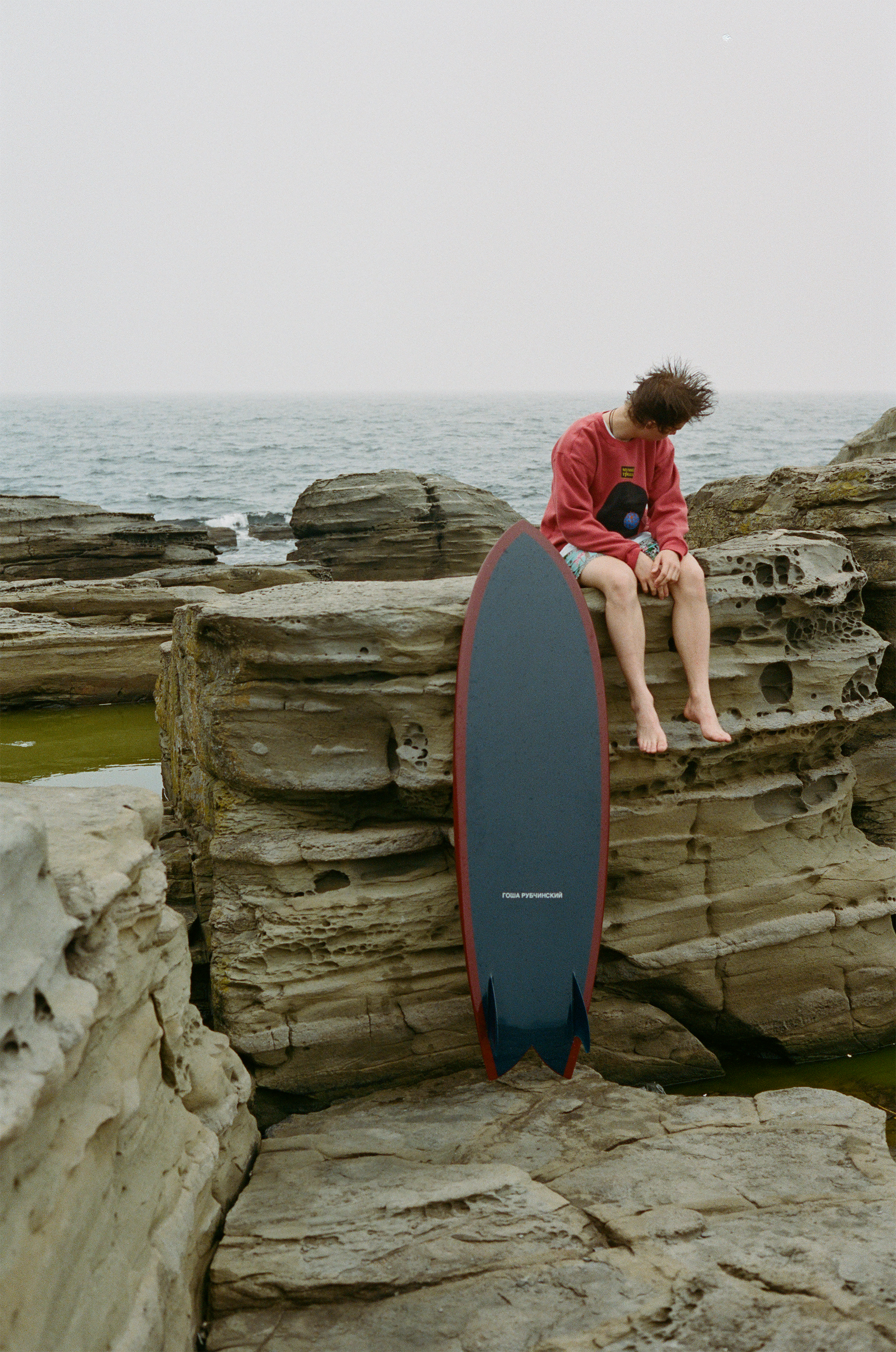 For the 20th anniversary of the iconic album, various events took place across Russia, with huge concerts in Moscow and St Petersburg and a special music festival in Vladivostok. It was to Vladivostok, fittingly, that Gosha travelled to shoot the lookbook for his new collection, photographing his friends and local kids alongside Ilya's two young daughters, offset by a moody, grey marina. "My idea was to go there and shoot our lookbook," Gosha explained. "This is where their music originated. It makes sense to be there."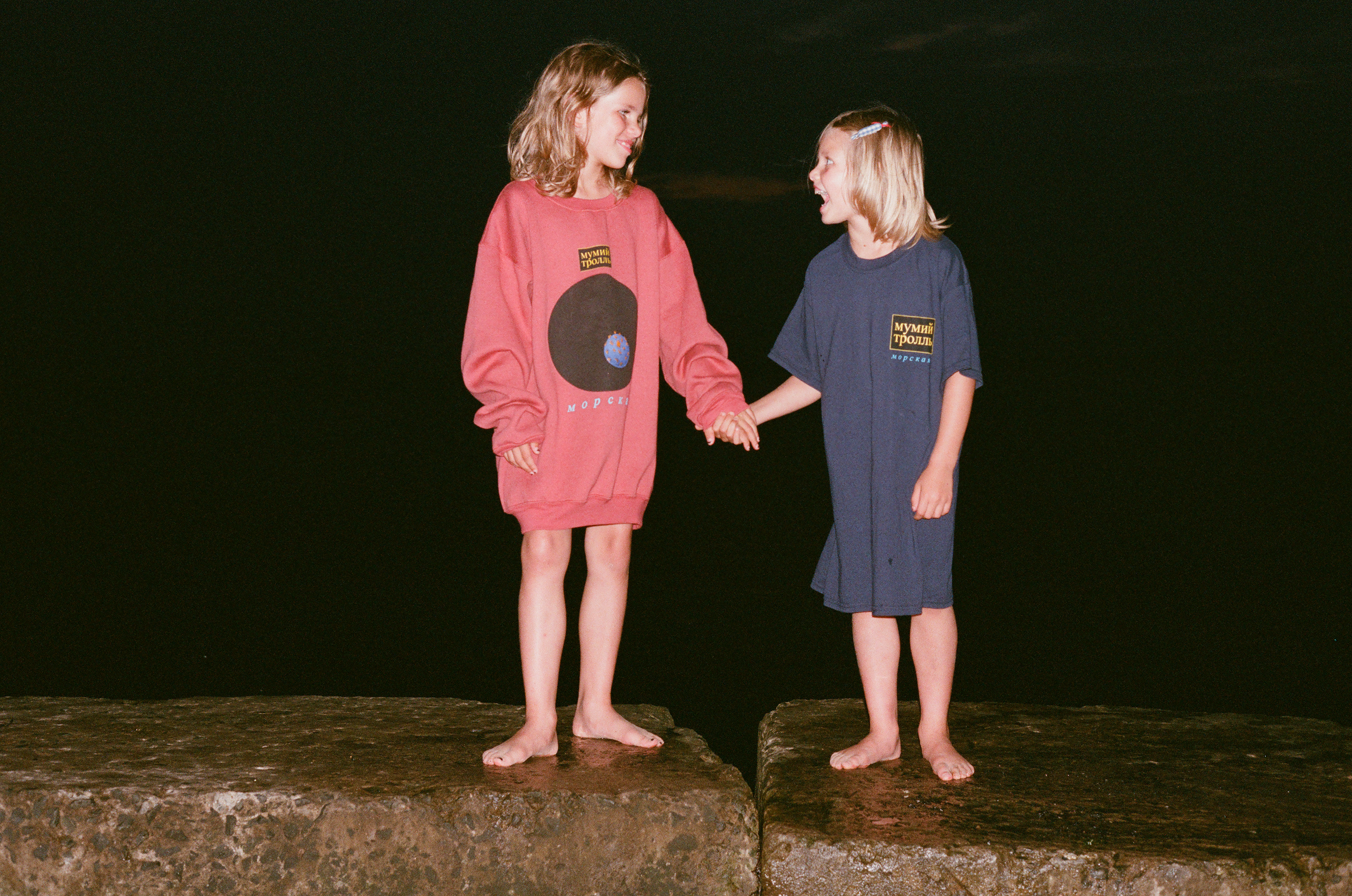 The team also travelled to Russky Island, near Vladivostok, where Gosha shot images for the lookbook on a wild beach (in between surfing breaks). "It was amazing," he says. "The weather was mystical. Fog came over the mountains but at the same time it stayed warm. It really gives the lookbook a very mystic feel."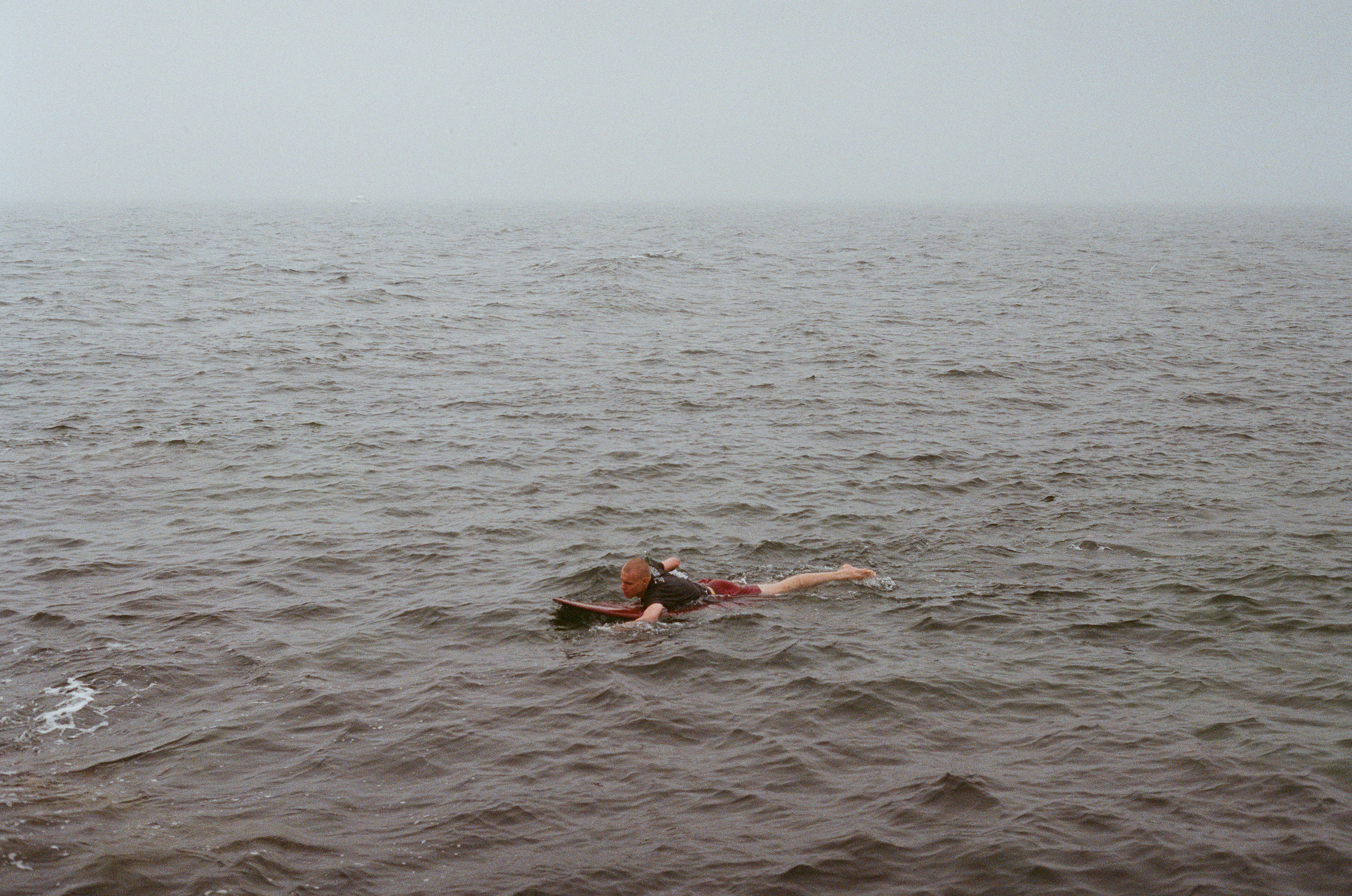 In collaborating with Mumiy Troll, Gosha's new collection attempts to unite past and present Russia, highlighting how interconnected they are (seriously, even one of the models for a previous lookbook was the son of a model who appeared in the Mumiy Troll video UTEKAI. His name is Pavel, by the way). "Mumiy Troll was really big for young generations in Russia in 1997, and I hope that I mean something for the young people today. I like to speak about Russia and today's youth, but it's not possible if you don't reference the past."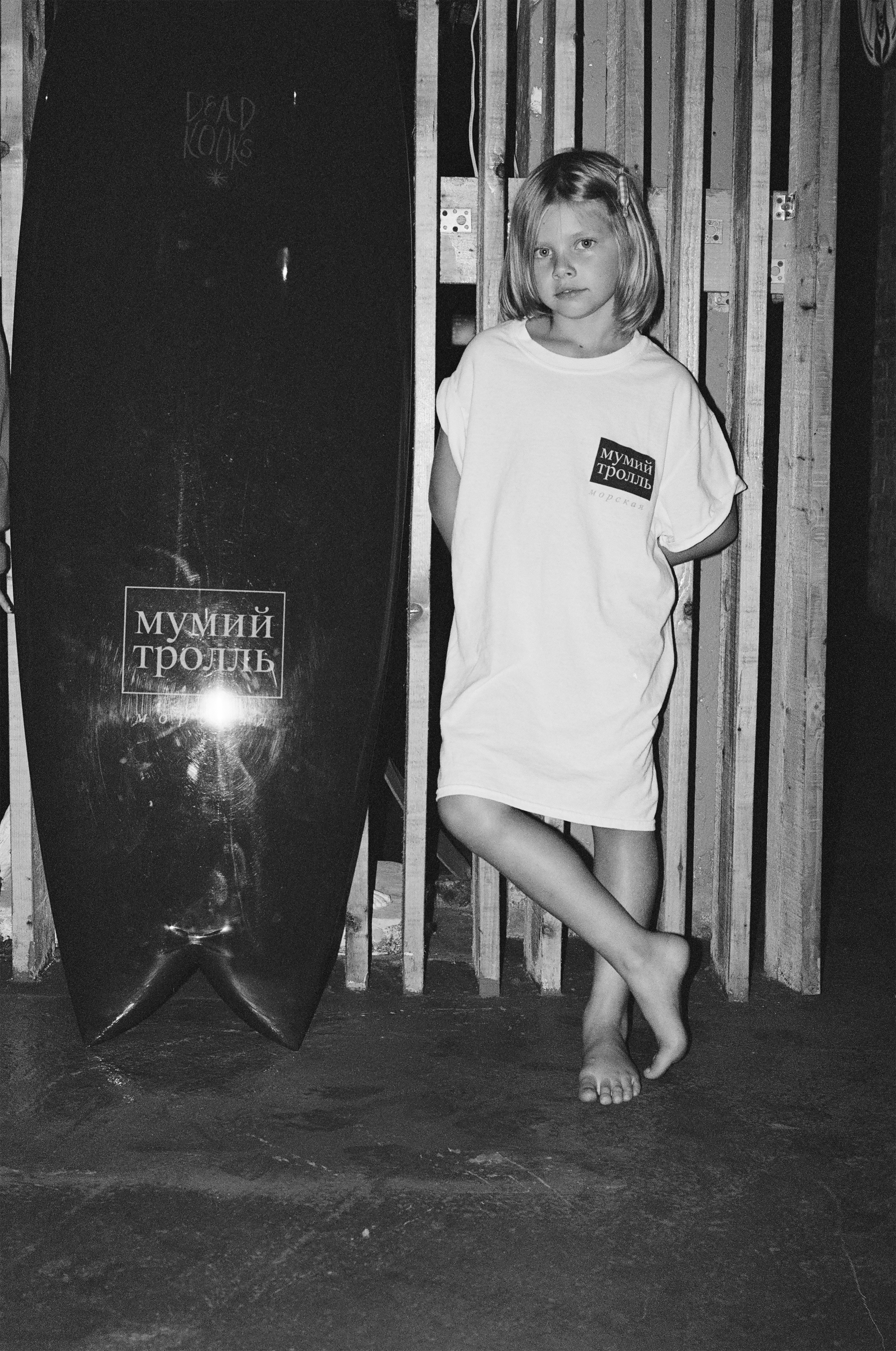 The Mumiy Troll X Gosha Rubchinskiy capsule collection, consisting of an oversized crew neck sweat shirt and two T-shirts, will be available exclusively at Dover Street Market London, New York, Ginza and Singapore, Paris Trading Museum and Comme des Garcons Seoul shops as well as online. The customised Gosha surfboard seen in the lookbook will be on display at Dover Street Market London, but unfortunately is not for sale.