watch the trailer for louis theroux's new dark states documentary
It's screening on BBC2 this Sunday.
|
06 October 2017, 11:52am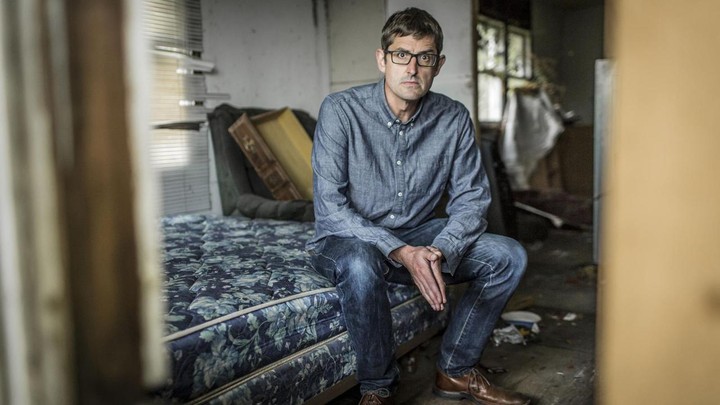 Image courtesy of the BBC
It's Friday and the weekend is stretching out in front of you, a vast exciting landscape of endless possibilities for getting pissed. But by Sunday all that will be behind you, you'll be a bit sad and you'll need some good TV before you're faced with a cold, grey Monday morning. Luckily, Louis Theroux, godfather of binge-watchable documentaries, has you covered.
The first trailer for Louis's new documentary series, Dark States, has just been released, and it looks dark, addictive and totally captivating. Dedicated to capturing "the other side of America," the three-part series will explore "American cities that face uniquely devastating challenges". The short trailer sees Louis talking to hardened pimps in prison, visiting gun fanatics and meeting heroin addicts who have been using since they were just 12 years old.
The first episode, Heroin Town, will air this Sunday 8 October on BBC2 and will explore America's "love affair with prescription painkillers". The following episode, Trafficking Houston, will explore the relationships between prostitutes and pimps in Texas' illegal sex industry. The series will end with an episode called Murder In Milwaukee. Watch the full trailer below: