Photography: Mitchell Sams
kiko kostadinov launches futuristic womenswear to fight dystopian nightmares
It's a Brave New World as recent CSM MA graduates Laura and Deanna Fanning oversee the Aldous Huxley-inspired debut.
|
15 September 2018, 12:40pm
Photography: Mitchell Sams
Just six months after their acclaimed CSM MA collection, Laura and Deanna Fanning made their LFW debut and marked an exciting new chapter in the Kiko Kostadinov label, the launch of womenswear. The Fanning sisters have been tasked to create a synergistic counterpart to the menswear line, which was launched by its eponymous designer back in 2016. United by an emphasis on pattern-cutting and uniforms, Kostadinov, Laura and Deanna are working towards a collaborative brand that houses a mutual passion for sartorial innovation and experimentation.
"We want people to take away a sense of alchemy," the sisters explained post-show, and alchemy perfectly sums up what this exciting trio accomplished in their first outing, blending each of their distinct voices, visions and talents into one persuasive and powerful statement.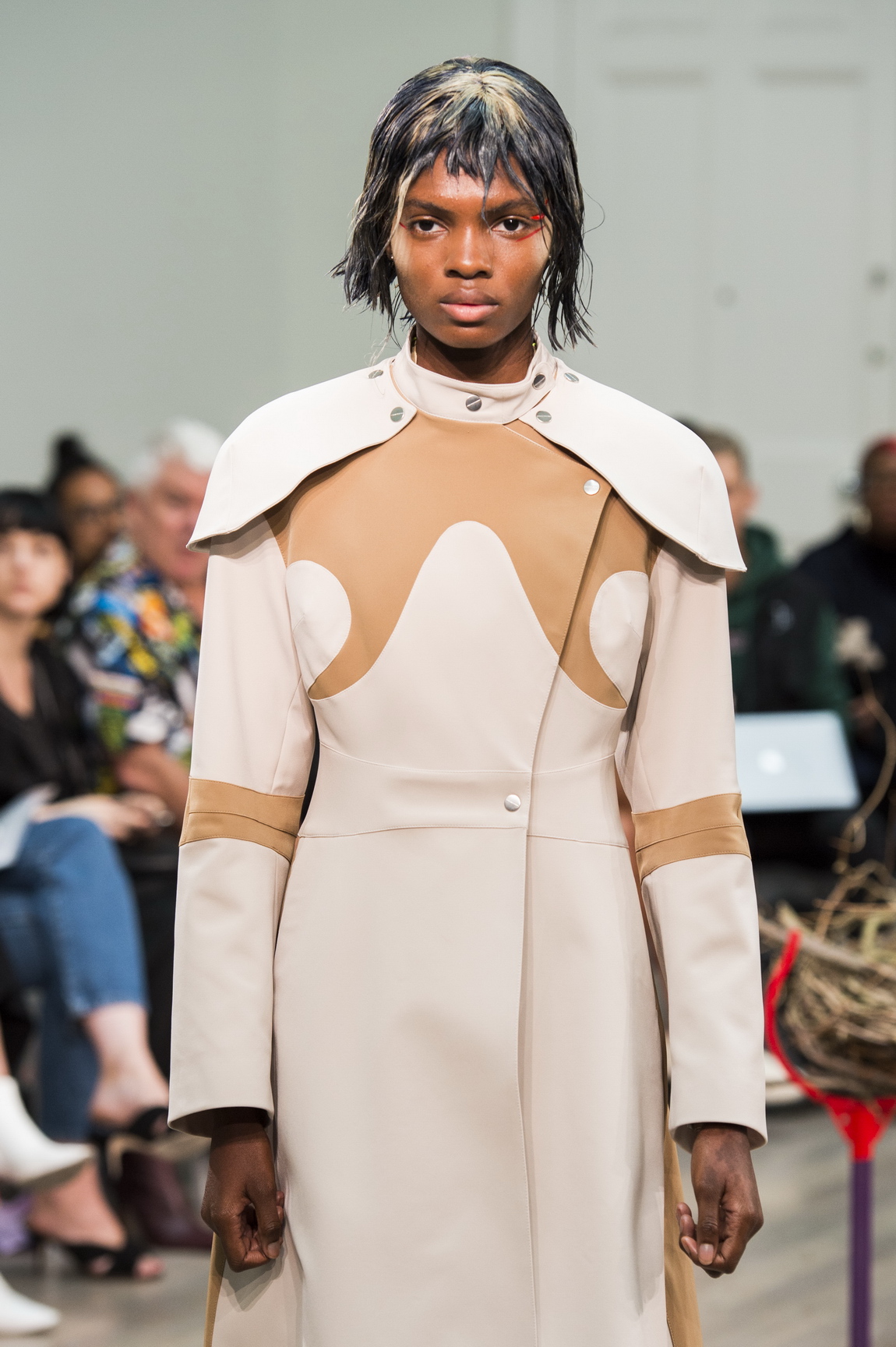 "The result is a hybrid," Deanna explained when probed about their design process. "Hybrids of color, sports influence, and elements of glamour." Alchemy. "It's natural way of working alongside one another in our studio," Kiko added. "Deanna is a knitwear engineer while Laura is a pattern-cutting expert and we all work closely together."
For this debut Laura and Deanna looked to Aldous Huxley's 1932 novel, Brave New World. "We had just finished the MA, we were thinking about leaving school behind to join an industry and I was reading it," Deanna explained. "I think today's frightening politics meant the book resonated more than ever -- it just feels so relevant today." Of course, this post-Trump, post-Brexit world could easily be a Huxley subplot. Thankfully, the trio found color and hope in the darkness. "RESIST" is the message. The sisters sought inspiration in how each caste in Huxley's dystopian World State is distinguished by the color of its clothes, and how juxtapositions of color were used as a sign of resistance. Here, the graphic blocks and stripes in a spectrum of saturated paintbox brights intensify to evoke sun-drenched childhood memories in Melbourne. There's hope in our humanity.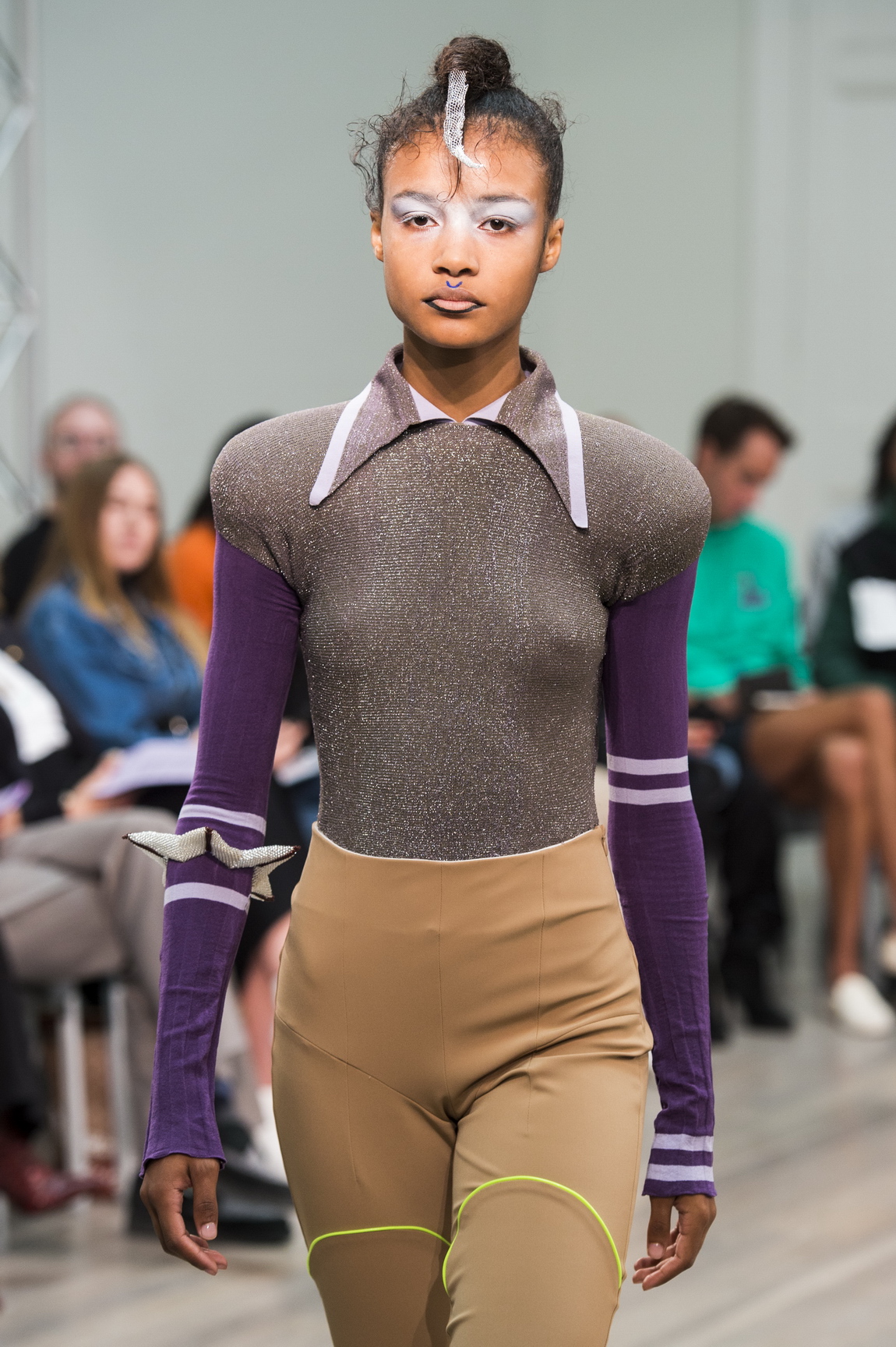 As the silhouettes took their cues from futuristic interpretations of 40s styles -- from the MGM costumes of Gilbert Adrian to WWII make-do-and-mend journals -- alongside 80s sci-fi predictions of a techno-future. "It's a modern wardrobe, for strong women," Laura succinctly explained. Beyond the possibility-pushing engineered knitted garments, the reimagined 80s sportswear and the sculpted shapes that combined to create a uniform fit for any resistance, the space-age boots that spliced metallic patents with buttery soft leathers were a highlight. Deepening the label's on-going collaboration with Camper, the sisters created one of the shoes of the season. As we turn the page on a new chapter of Kiko Kostadinov, we won't be putting this book down anytime soon.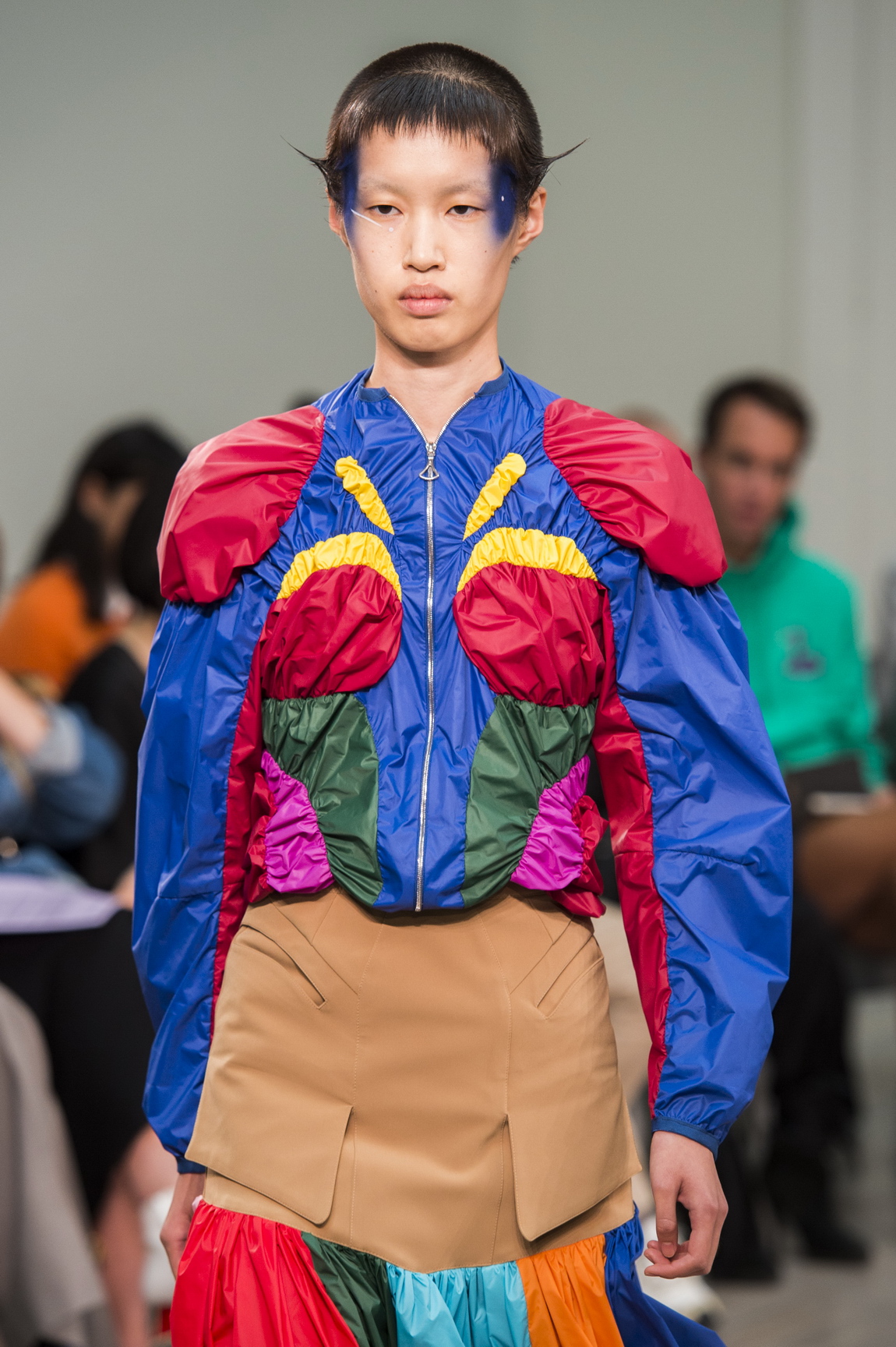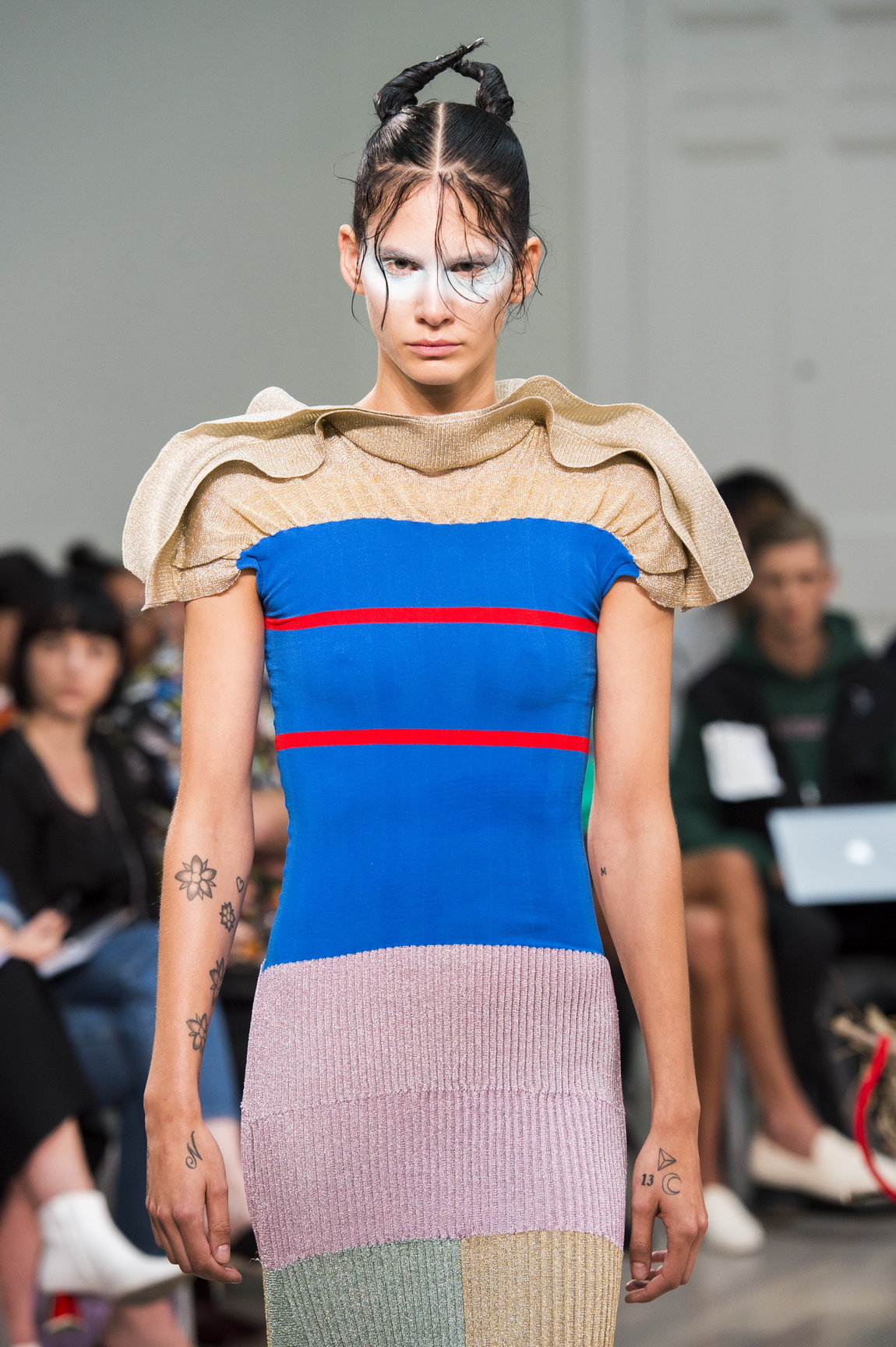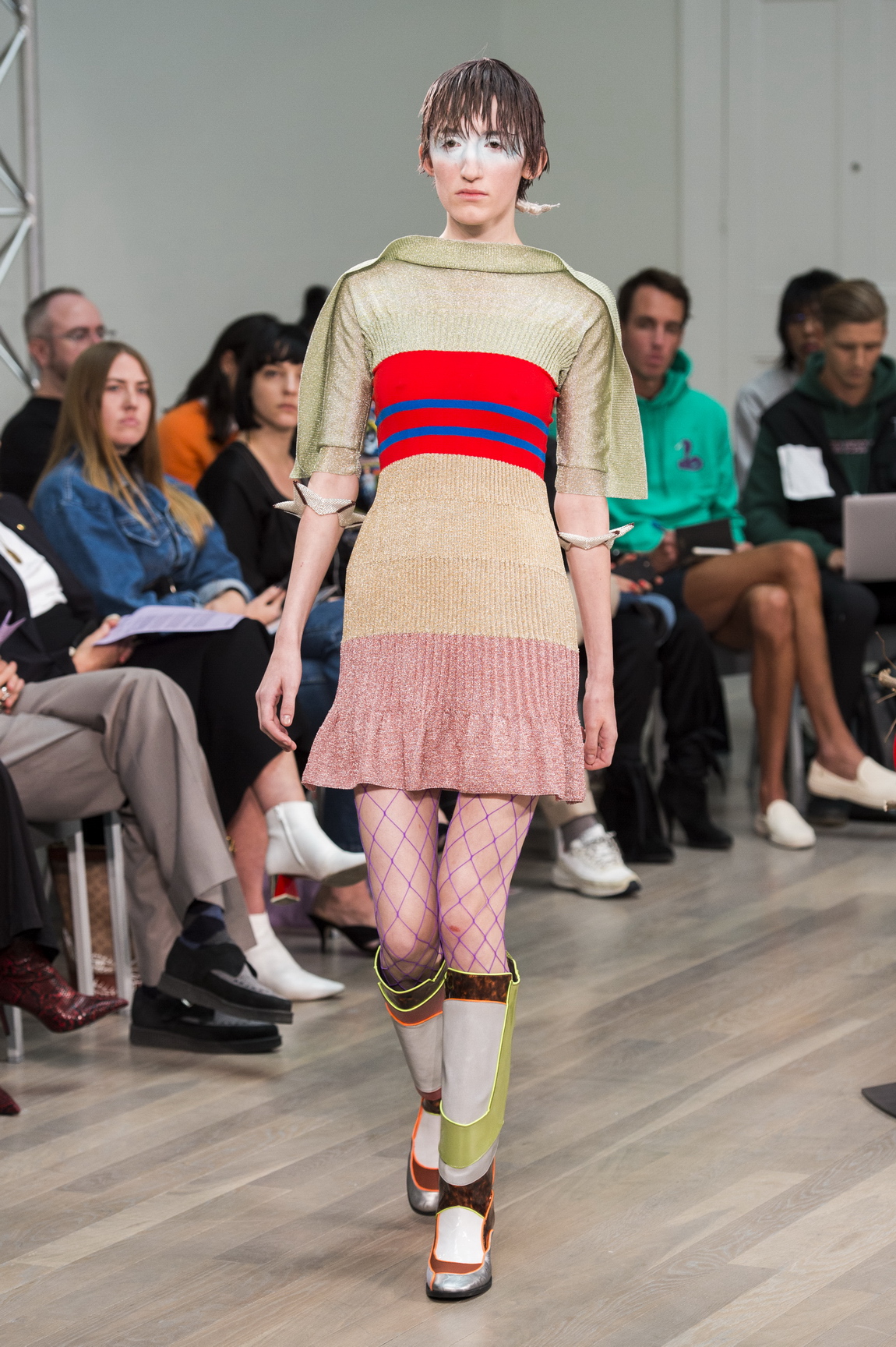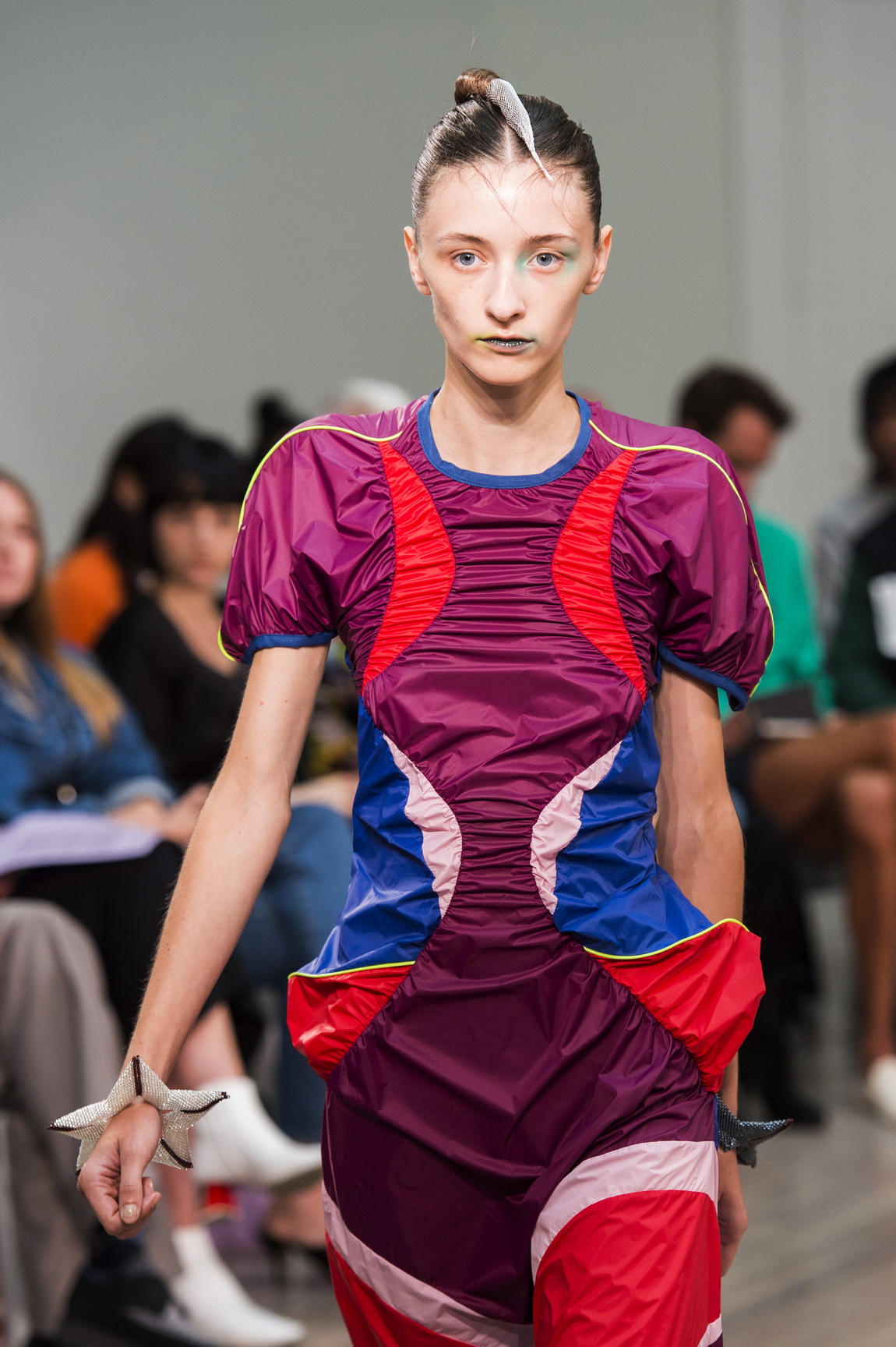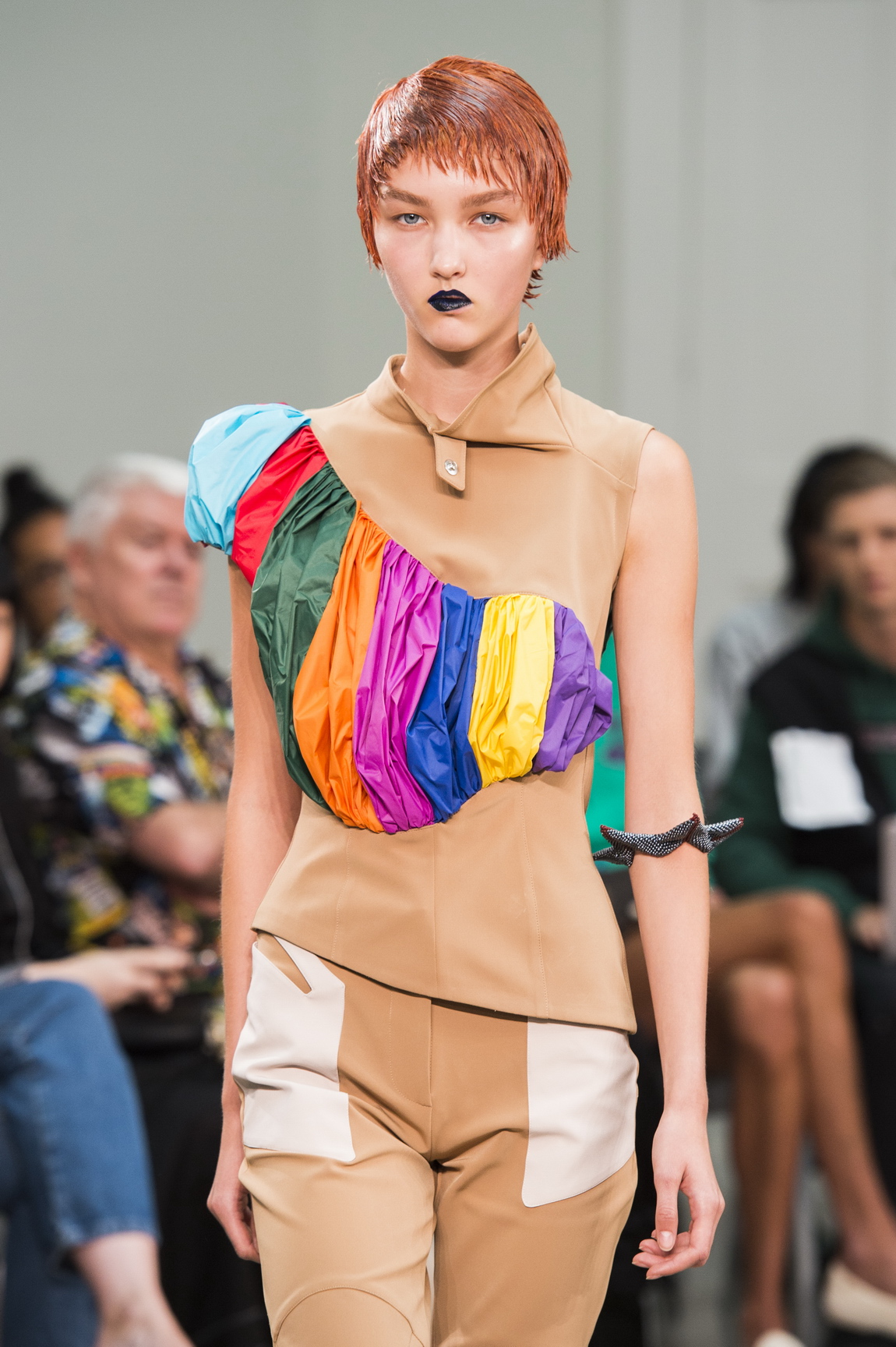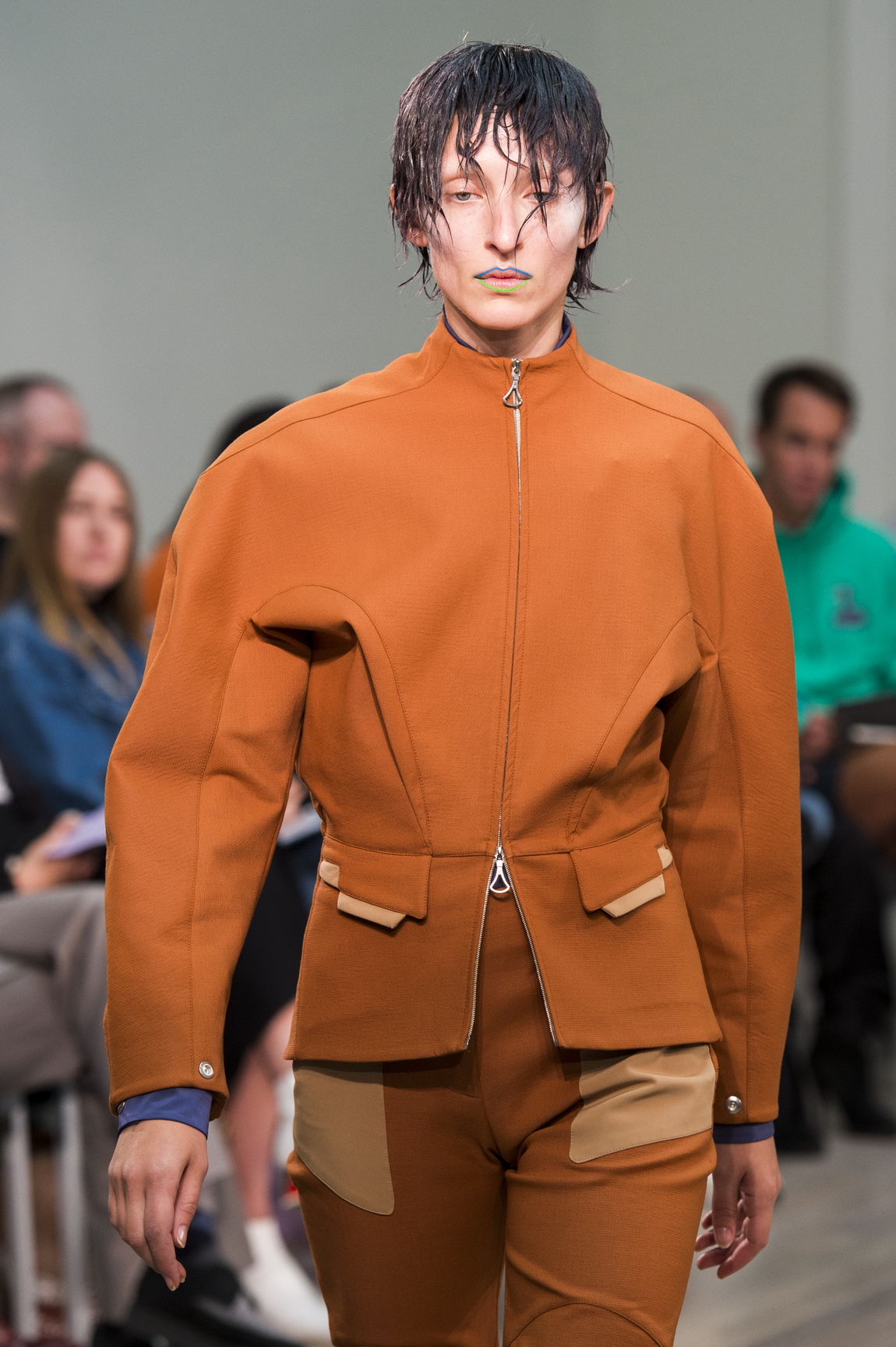 This article originally appeared on i-D UK.