this limited edition collection pays tribute to 40 years of joy division's 'unknown pleasures'
Collaborating with the legendary graphic designer Peter Saville, Goodhood are releasing the album artwork as it was originally meant to be seen.
Courtesy Goodhood
Four decades after the release of Joy Division's masterpiece, 1979's Unknown Pleasures, Goodhood are ready to take us on a trip down memory lane. With a limited edition collection that enlists the help of the East London retailer's favourite labels, including YMC and Universal Works, the artwork for this seminal post-punk record -- consisting simply of a set of radio pulsar signals -- is available to buy in a 13-piece collection printed across T-shirts, tote bags and more.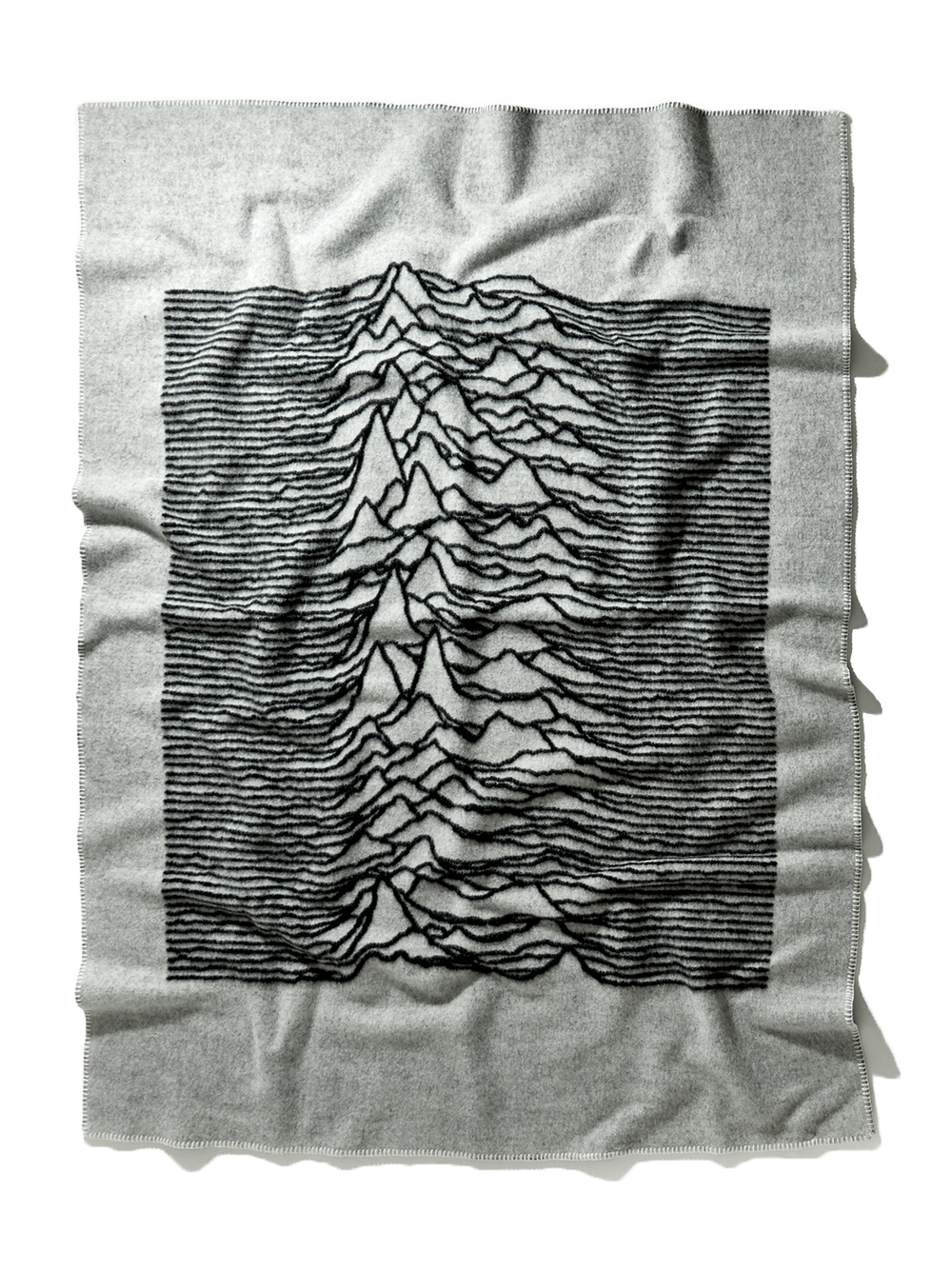 It all came about thanks to a collaboration with the graphic designer Peter Saville, whose stint at Factory Records in the 70s and 80s saw him produce some of the era's most iconic album covers, for bands from Kraftwerk to New Order. It also isn't his first time at the fashion rodeo: he was called upon by Riccardo Tisci last year to deliver a radical rebranding of the historic British house of Burberry, while his long-term collaborations with Raf Simons -- perhaps most memorably with the designer's autumn/winter 2003 collection that saw the image of a floral bouquet from New Order's Power, Corruption and Lies printed across the backs of fishtail parkas -- are the stuff of legend. In 2016, he was brought in to collaborate with Raf on the rebranding of Calvin Klein, while just last week Peter actually walked the runway for the designer's latest menswear show. What a moment.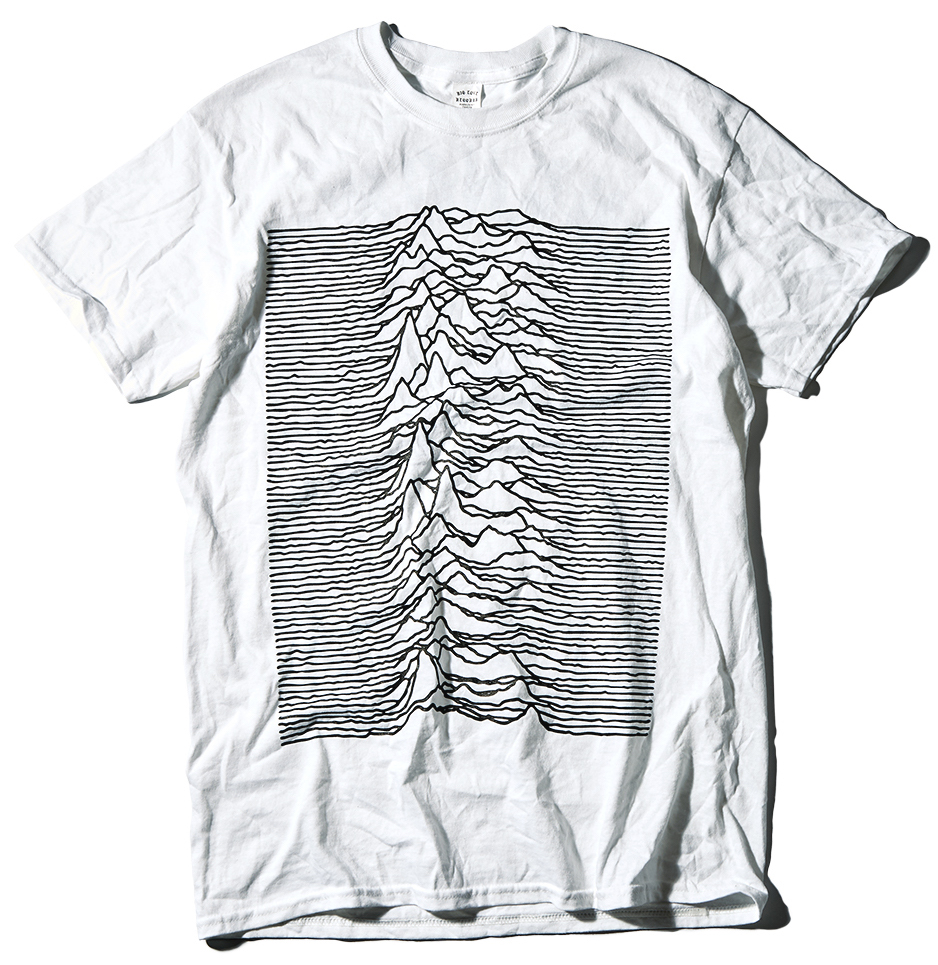 What's most interesting about the collaboration is the little-known fact that the form in which the radio signal motif ended up on the album cover wasn't as originally intended. In its original iteration, the design was inverted with the background as white and the waves as black: a fact that has been honoured in this new anniversary series. The collection drops today: make sure you get your own slice of this landmark moment in both the history of music and design.
Tagged: