crumb on breaking through music's weird digital frontier
Their debut album, 'Jinx,' is informed by the ebb and flow of New York City, a near death experience, and a mythical curse.
Photo by Salim Garcia.
The Doors' magnum opus, "Break on Through (To the Other Side)," might be about taking drugs and achieving a mind altering high, but the song title is also the perfect metaphor for the arc of most indie bands. Some bands have a mantra and try everything to break into the mainstream, others just let fate take its course. Brooklyn-based quintet Crumb got their break via a Reddit forum and have cultivated an audience by releasing a steady stream of jazzy dream pop songs.
"We're super blessed by the amount of attention we've had on the internet," says guitarist, singer, and lead songwriter Lila Ramani. "Reddit is cool to me because I didn't really know anything about it before. It seems like it's just people organized on a platform, as opposed to someone pushing the music in some way."
Ramani, bassist Jesse Brotter, synths and saxophone player Brian Aronow, and drummer Jonathan Gilad formed Crumb while studying at Tufts University just north of Boston. "It certainly wasn't a school known for being music-heavy, but I think through that we found a lot of good resources and we found each other," says Brotter. They released their first EP in 2016 by expanding upon songs that Ramani had already written chords and melodies for, then in 2017 they released a second EP titled Locket, which cemented their place in indie music's pantheon. Both were released on cassette by Virginia DIY label Citrus City Records.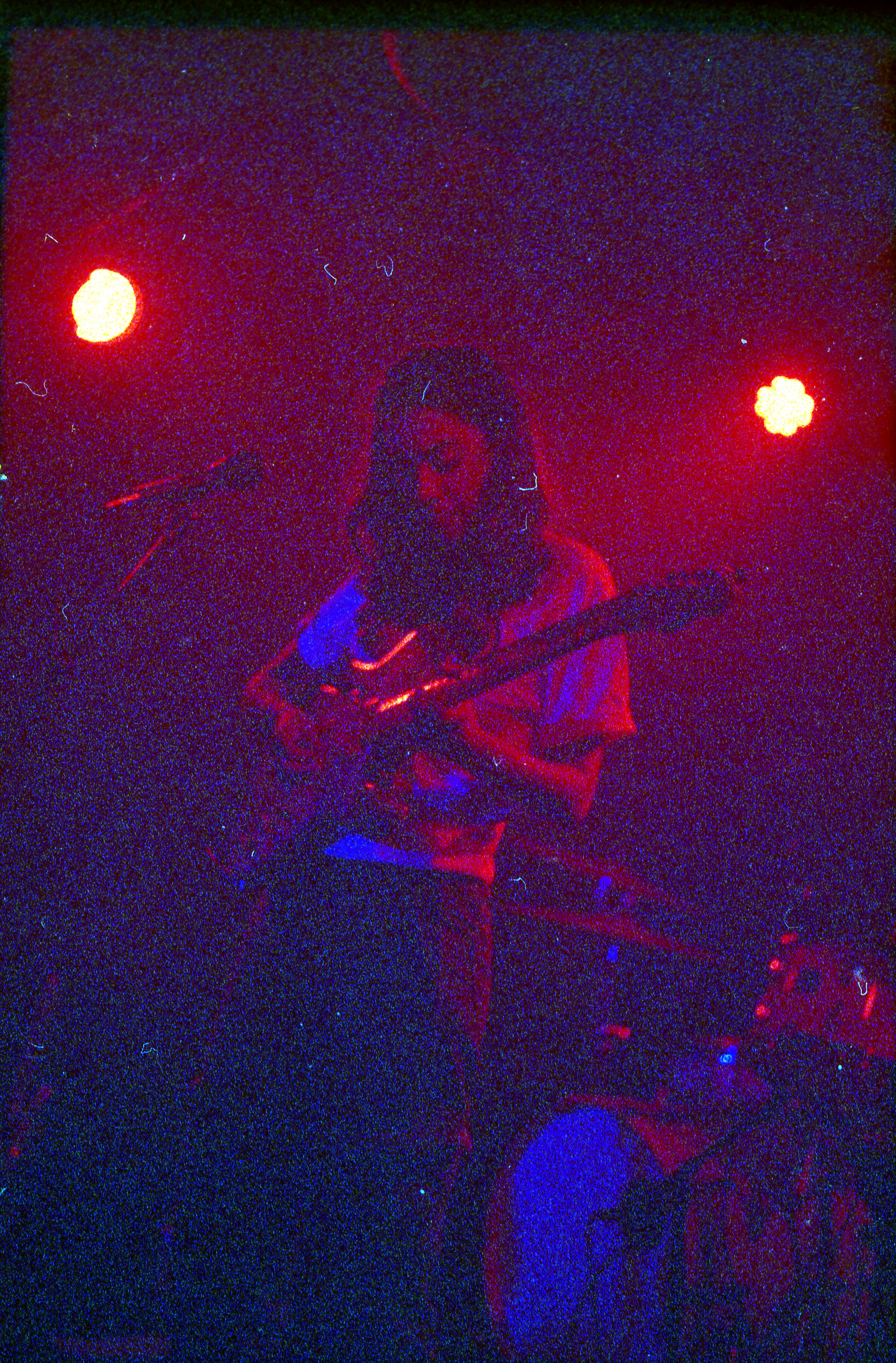 Following a particularly difficult period, which began with a serious car accident in Canada in the Spring of 2018, the band is now ready to release their debut album Jinx. It was shaped by the experience of seeing their lives flash before them, and by the intense ebb and flow of life in New York City. Ramani, who grew up in Gowanus, Brooklyn, says the neighborhood has shaped a huge part of who she is. "I think that naturally makes its way into the music," she says. "Certain moments of us growing as a band, touring, and living in the city have all made their way onto the album."
i-D spoke with Ramani and Brotter about writing Jinx, their artistic lineage, and a music video they filmed with Twin Peaks actor David Patrick Kelly.
Rather than signing with a label, you've chosen to release this record independently. Was that done deliberately?
Jesse Brotter: I think we're probably one of those bands that has benefited from the new, weird frontier, in terms of how people access music. A lot of that doesn't hold up as a formula for a lot of bands, but it's been such an invaluable experience to maintain creative control over the band's decisions, whether it's the visuals, making sure we're not over marketed, or making sure that our press campaign doesn't outrun our music. It's given us the power to grow organically and not out pace ourselves. We've been able to fund this [album] solely based off of people listening to our music, but I feel like we're just as on the outside looking in as anyone, because it's not formulaic.
Lila Ramani: We're not strictly anti-labels, we've just been growing at this pace where we feel like we haven't needed help yet. We're definitely open to it down the line, but at the pace we're going it wasn't the right decision for this album.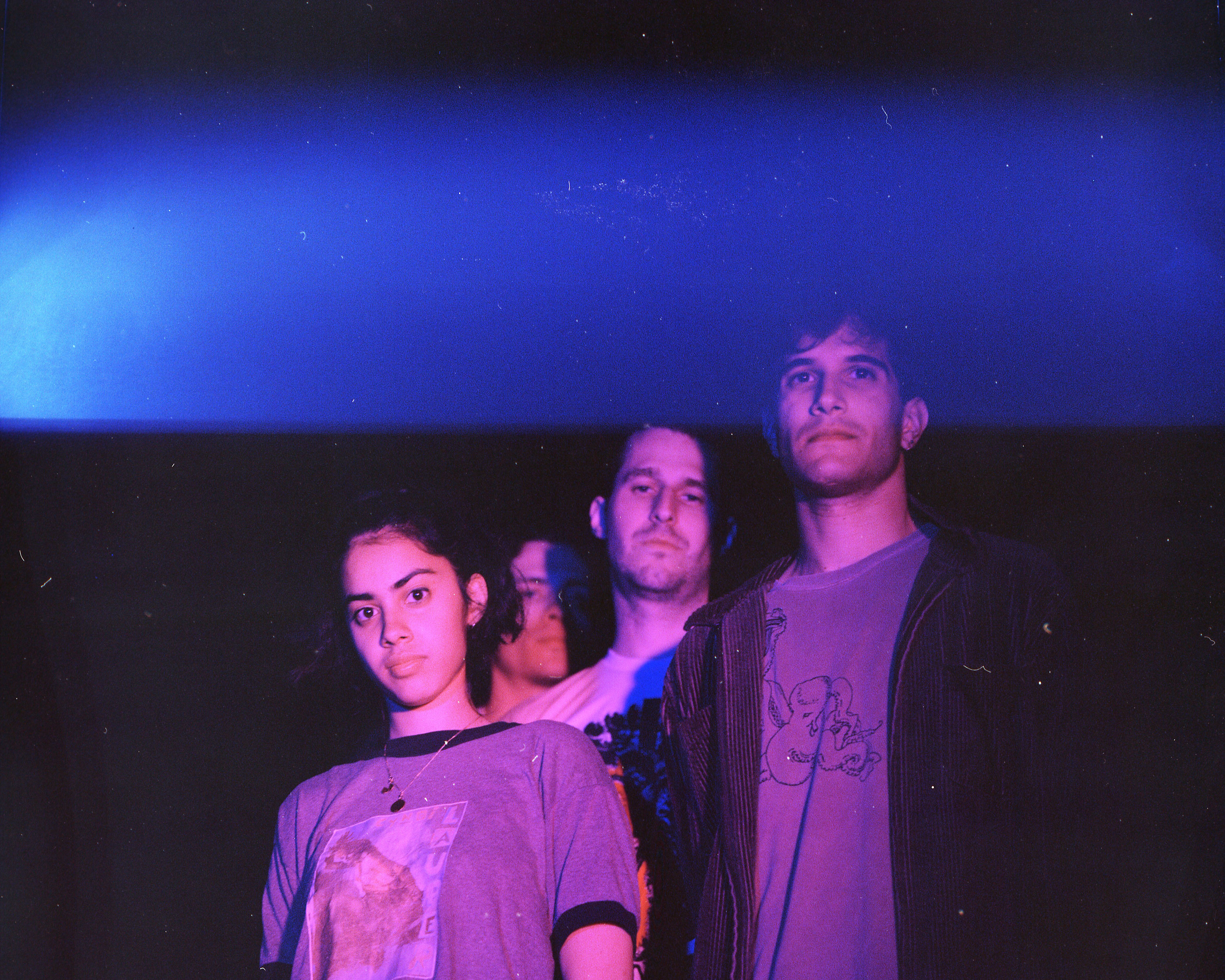 On "Faces" you sing, "all of my heroes are people I know." Who are some of the heroes that you're referring to?
LR: I'm referring to my family and to other people in my life. My mom is a visual artist, and seeing her do it is probably the only reason why I've pursued being an artist. My dad used to be a musician — he immigrated to this country when he was about the age I am now — and he has supported my mom and been really involved in her artistic stuff. That has also been a big inspiration.
JB: My uncle is an amazing OG 70s CBGB punk drummer, and my dad was an amazing rock musician and a therapist, who would translate a lot of his patients' stories into piano ballads. Growing up, he would play his demos for me and we would jam and make music together. I lost my mom during the process of making this album, as well as some other really important people, like my grandma, but their endless support from the beginning to what I'm doing now has totally kept me going. I'm really grateful for the endless support I get from my family. They're my heroes as well.
LR: I should also add that my dad was in a Bee Gees cover band. He calls himself the Indian Rodriguez that hasn't been discovered yet.
JB: On that note, shout out to my dad's high school band, The Vacant Lot, for playing the Scranton, Pennsylvania local dance every Friday night. That's my musical lineage right there.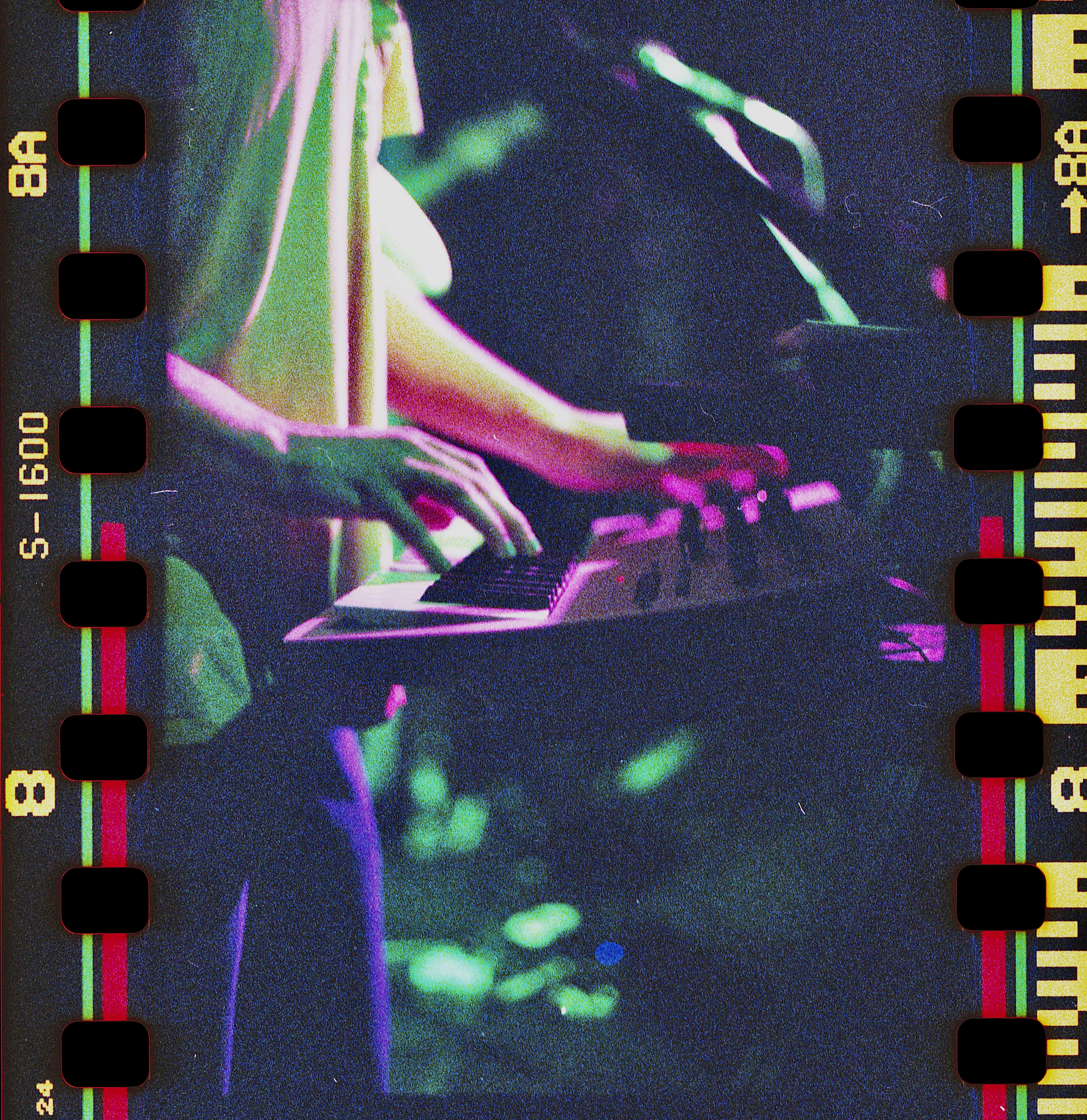 "Jinx" is the most psychedelic song on the album. Is there a story that you can tell us about that song?
LR: I wrote ["Jinx"] after we had a traumatic experience on tour last year.
JB: It was my 25th birthday and we were coming through Montreal. I was driving John and Manny from Citrus City Records and there was a car that was disabled in the fast lane because it had run out of fuel. I slammed on the brakes and we had a near fatal car accident. I broke my hand, John broke his sternum, and Manny had serious injuries. We had to cancel a few shows, but John and I played for a whole bunch shows in casts, in excruciating pain. It was just a crazy way to see the whole tour go up in flames. Totaling a vehicle is something you can move past because it's a material thing, but there's a heaviness to how that affected our relationship with music, with travelling, and with each other. I think that's what the song is about in a big way, it's something we went through together, but also something we went through individually. The song is a mythical story of the band having some kind of a curse. It walks the line between reality and fantasy.
LR: It's definitely a lot about the fragility of the whole situation that we're in, and about how it could come to an end at any point.
The music video for "Nina" stars David Patrick Kelly, who played Jerry Horne in Twin Peaks and Luther in the 1979 film The Warriors . What was it like working with such a legendary cult figure?
LR: He's such a cool guy and was so easy to work with. He nailed everything.
JB: I saw The Warriors in High School and loved it so much. He's a true artist; he's a mixed martial artist, a musician, and a really crazy actor. It was especially cool for me because all the scenes with him were shot in my hometown, on this pond that I grew up going to almost everyday. We just walked around this icy pond with David Patrick Kelly and made him do really uncomfortable scenes, with a lot of weight on his back while looking like a militia member. I think what struck me the most was that he was really open to all of our ideas.
LR: The video was [also] shot in my family's house in Massachusetts, and in the woods, and the marsh surrounding it. It's an old compound that my great grandmother bought when she first came to this country and it's been passed down through generations. We were trying to find a place to film the video and I took a trip up there over Thanksgiving and thought, 'This really fits the vibe of the song.' It was cool to see all these little artifacts from my family home make their way into the video.