the wonders of alessandro michele's gucci garden
Speaking to curator Maria Luisa Frisa about the elaborate, and somewhat surprising, project.
How do you define a space that contains archival items, memorabilia, unique objects and works of art? Museum? Concept Store? In this instance, it's simply the Gucci Garden. This is the latest project by Alessandro Michele, who inside a historic Florentine building, wanted to recreate the path of the fashion house - from the glories of the past to a promising future yet to be written. The Gucci Garden is a cave of treasures, as Alessandro explains to us: "The garden is real, but it belongs above all to the sphere of the imaginary, populated with plants and animals, like the snake, which, in a sense, symbolises a perpetual beginning and a perpetual return. "
To shed more light, we asked the project's curator, Maria Luisa Frisa, to explain how the Gucci Garden came about and about the secrets that helped her communicate the whole story of a haute couture house.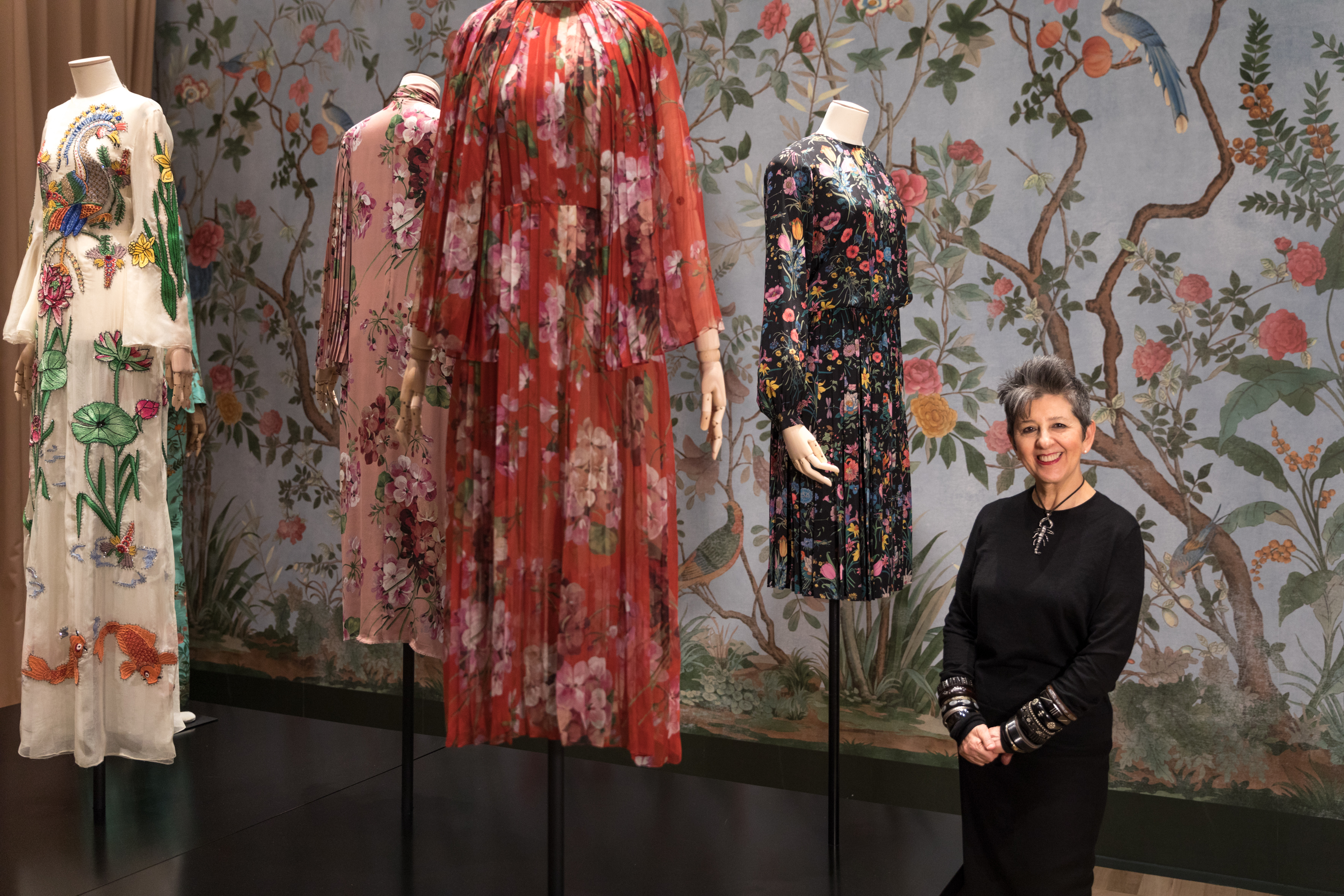 How did you start working on this show?
We started in July. Alessandro in the past had already asked me to write a text that was to accompany the two rooms of Tom Ford for Gucci. At the time I did not know Alexander yet, we had never met in person; to know that he wanted me in the team for this project was fantastic, because Tom Ford is a prominent figure in the contemporary fashion industry. After that first collaboration there was then the opportunity to analyse the entire Gucci archive - a milestone in the history of fashion - and to confront the creative genius that is Alexander. It was an unmissable opportunity also for Italian fashion, which is always busy doing, but never enough to tell what it does, in staging its stories. As a curator, for me personally it was a moment of exchange, in which I was able to study the past and present of a historic Italian fashion house. In addition, Alessandro left me carte blanche, allowing me to work in complete autonomy. And it is not so obvious that it happens when you have to deal with the big names in fashion.
How was it to enter the fashion archive?
I had already seen some Gucci archives when I was working at the Bellissima exhibition in Rome. There, however, the focus was on luxury crafts, so there was the bamboo bag and the beauty in red crocodile leather, that I also wanted here at the Gucci Garden. In short, as an archive it was not new to me, but one thing is to know it in broad terms, one thing is to work on it for months and months.
By the way, are the clothes entirely part of the Gucci archive or are there also loans from private collectors?
Everything we see here at Gucci Garden is part of the maison's archive, we did not apply for loans.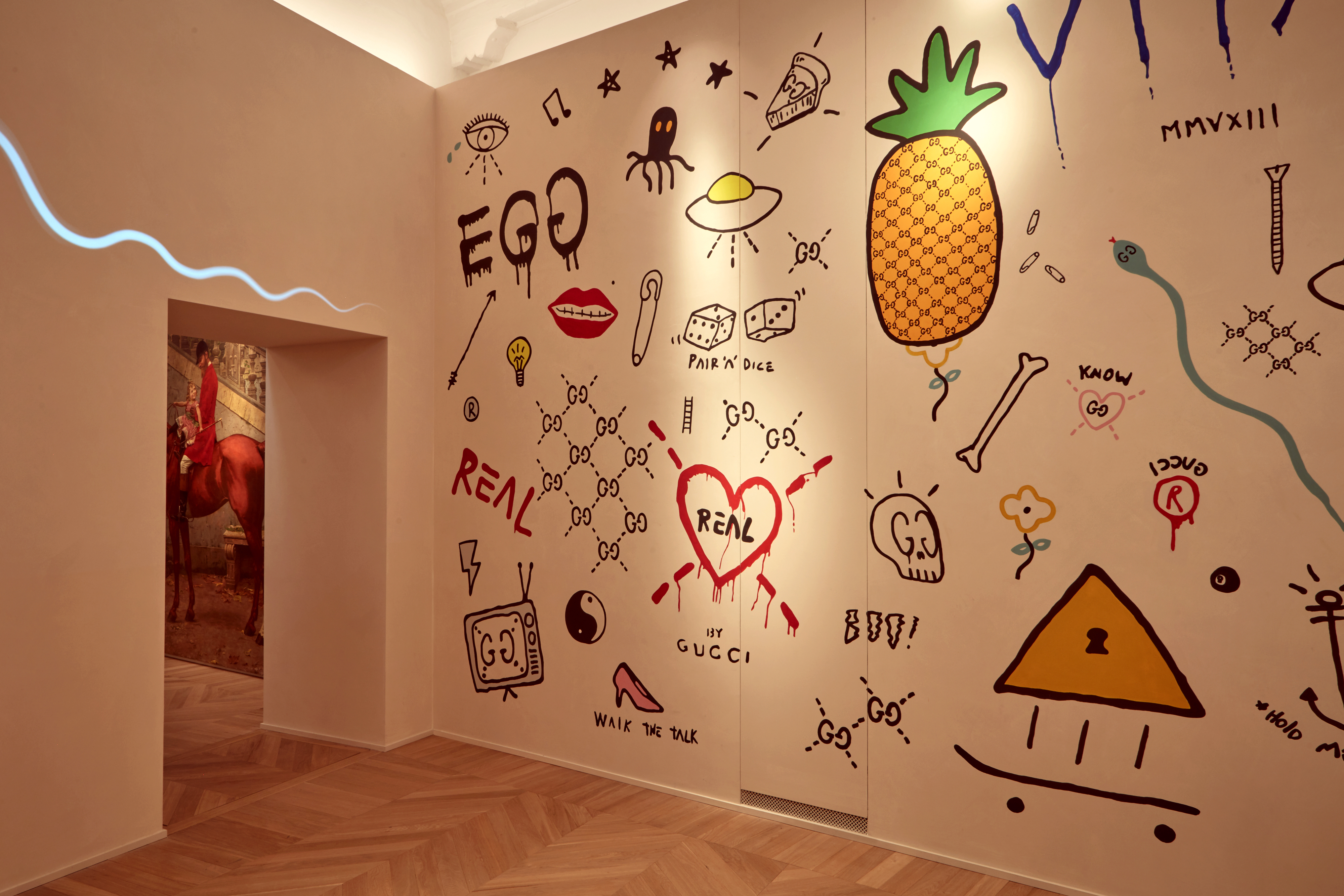 During the visit you talked about the new Gucci approach, one of inclusiveness rather than exclusivity. As a historian and fashion expert, what do you think of this evolution?
I make a clarification: I am not really a historian, I am a fashion critic who has a particular interest in the past because it helps me to understand the present better. In fact, I admit I do not always remember all the dates, but I try to have an overview of the most important historical periods; I always try to find the intrinsic value of an object.
Thanks to Alessandro reconfiguring the behavioural and diplomatic codes of fashion, Gucci is seen as one of Italy's most dynamic labels. Do you agree with this interpretation?
Yes, I think it is the most correct interpretation of the new Gucci path and it is exactly the reason why this maison affected me so deeply. I believe that right now it is one of the most inclusive and courageous brands on the market. Take for example the video of "Roman Rhapsody"; it is an incredible story, which proves the strong desire of Gucci to undertake narrow roads. This is exactly what people want, and it is here that the talent of Alessandro and his team is revealed.
The Gucci Garden also has a space dedicated to books (including historical tomes) and magazines. Are there any readings you would recommend to better understand the "new renaissance" Gucci?
Alessandro wanted the space to be full of unusual books: the uniqueness of Gucci Garden should also be reflected in the selection of magazines and volumes on display. Here you can find limited edition objects that can not be found elsewhere. The goal is to offer the public the tools to elevate their taste, to model it starting from different ideas. You know well that ancient books are one of Alexander's great passions; when he is in Rome he often goes to the Antica Libreria Cascianelli, a vintage bookstore managed by this incredible woman who also helped us in the selection for the Gucci Garden.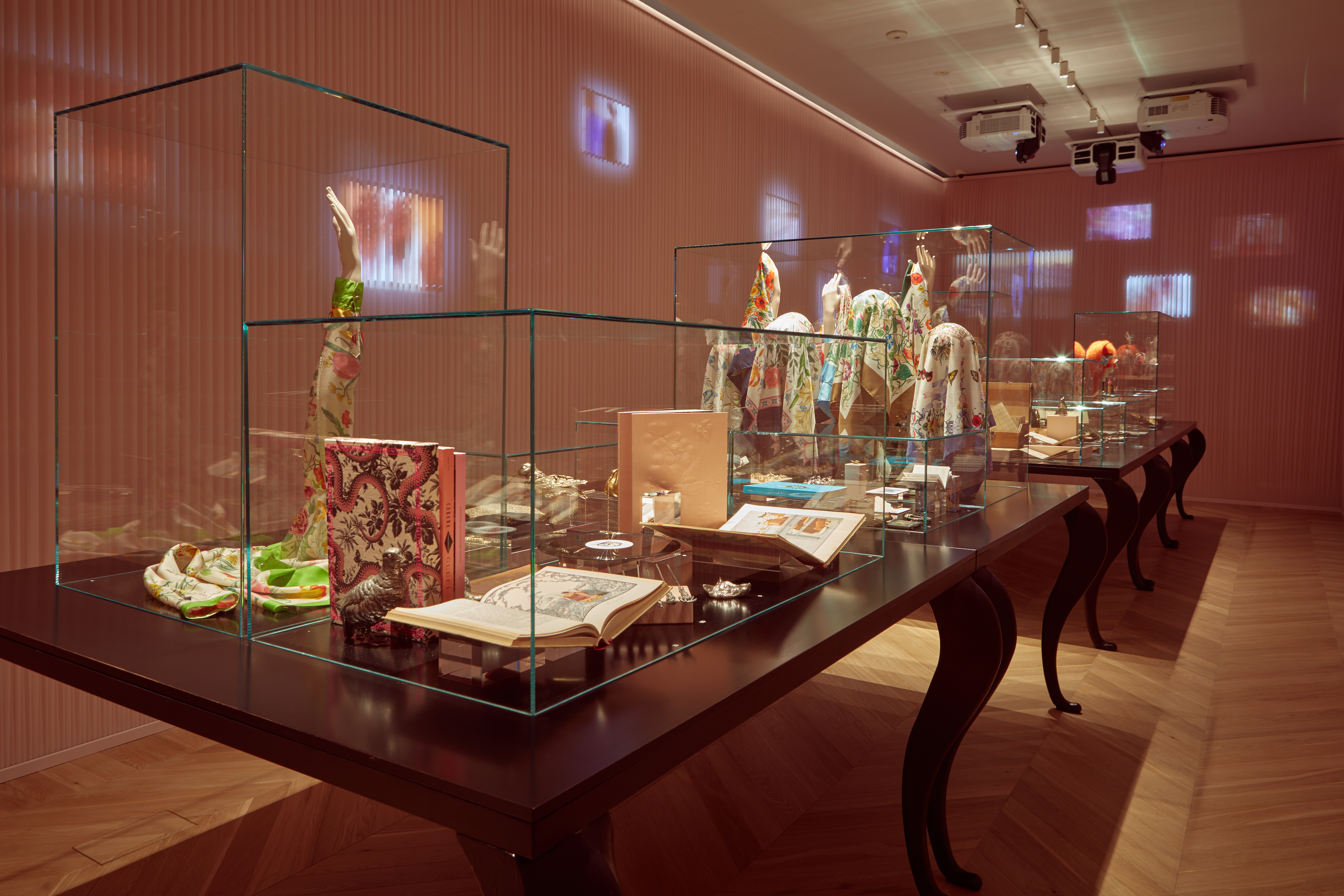 And what about the set up?
I was inspired by museums of natural history, Renaissance gardens, Victorian architecture. We drew inspiration from the National Gallery of Modern Art in Rome, while for the mannequins I let myself be guided by the silhouettes of De Chirico, his surrealism and abstractionism. There is also a great deal of attention to technical minutiae, of course: some garments, especially furs, however marvelous, do not stand out, especially when they are worn by a mannequin. So we worked to make sure that all the clothes were enhanced by display structures created specifically for each piece.
I guess the amount of work was huge ...
Yes. We have created a narrative between the different spaces: each dress communicates with the others, they are all part of a process. I do not deny that creating this type of dialectic was very complex, as well as time-consuming; but this is the secret, taking all the time it takes to make a dream come true.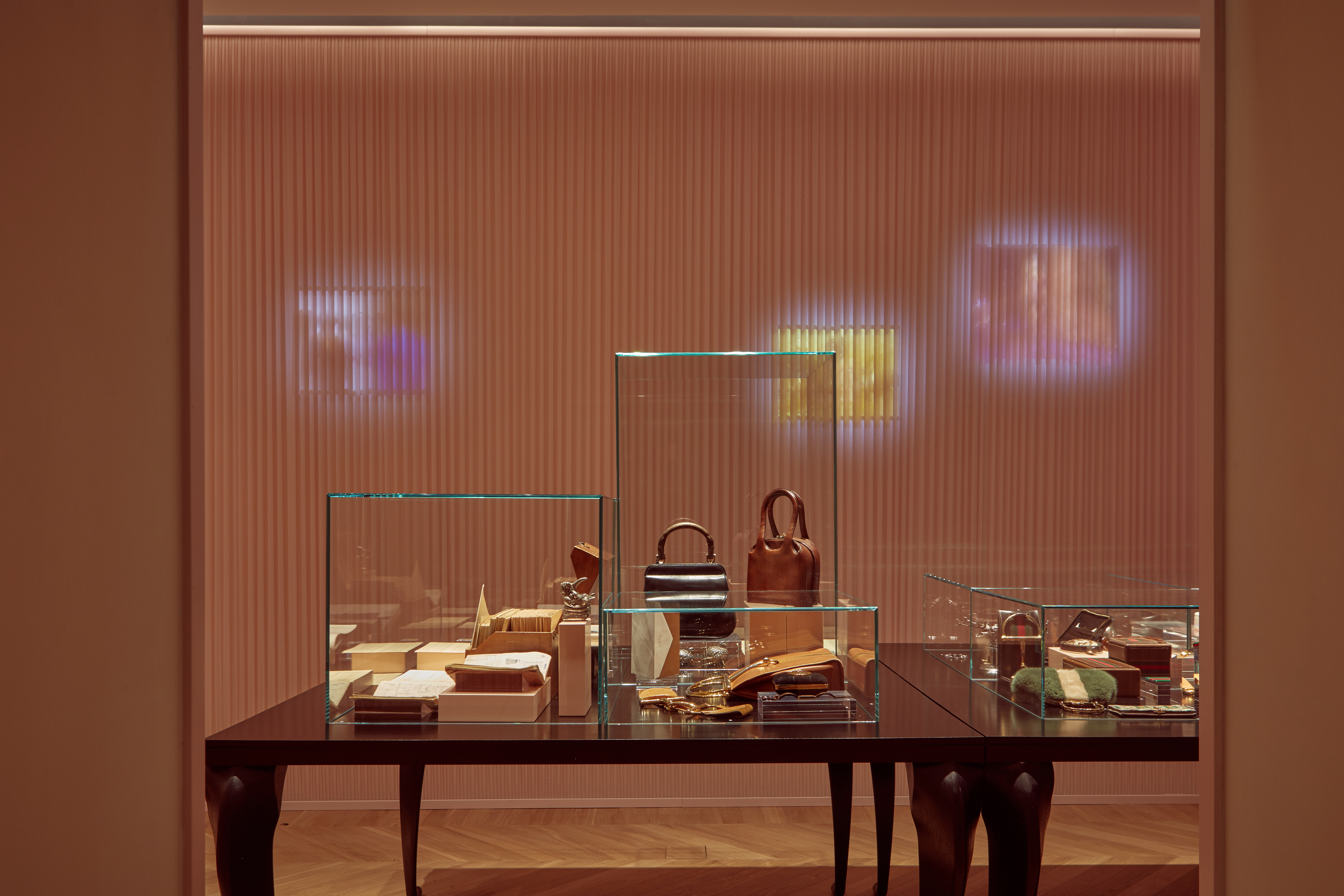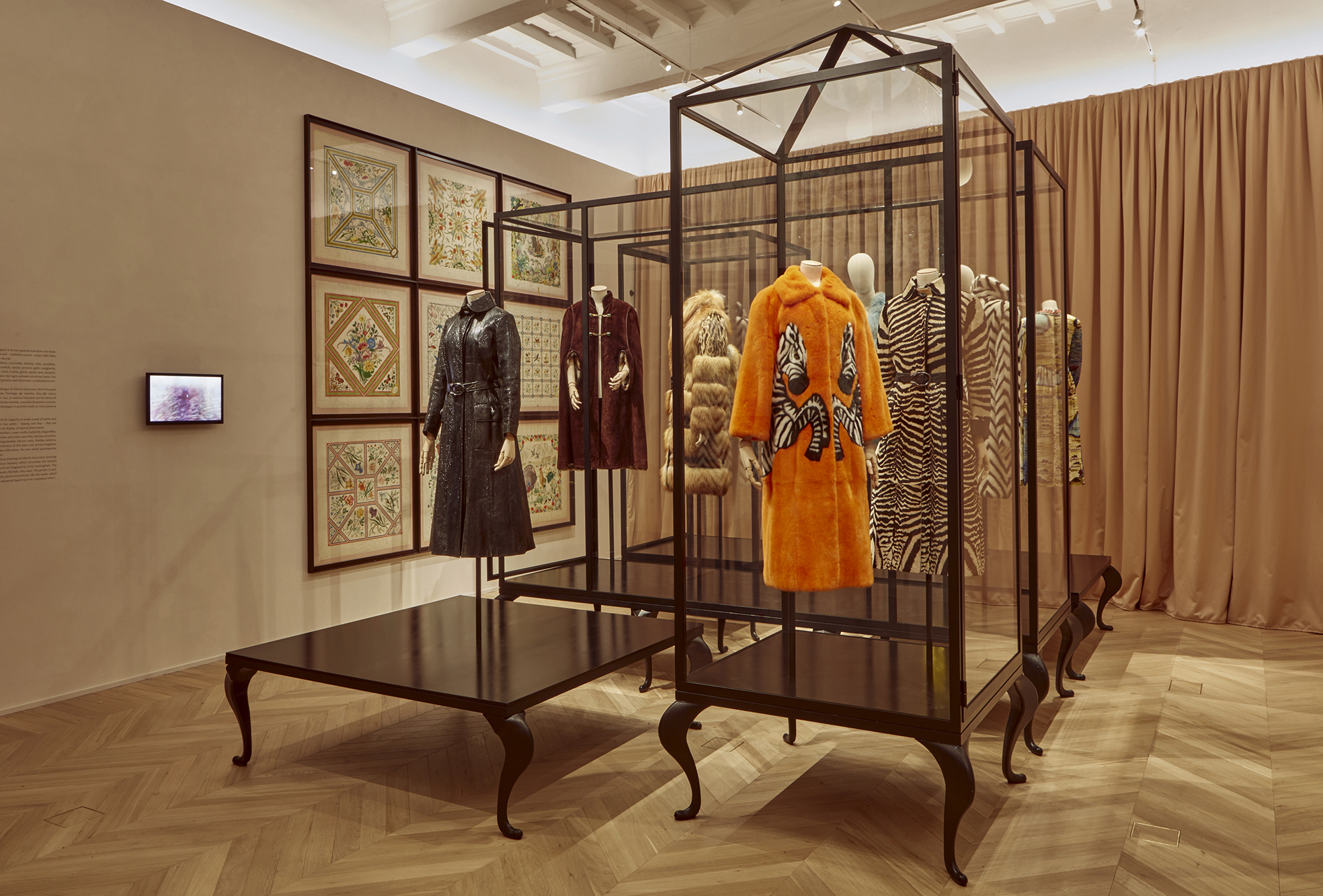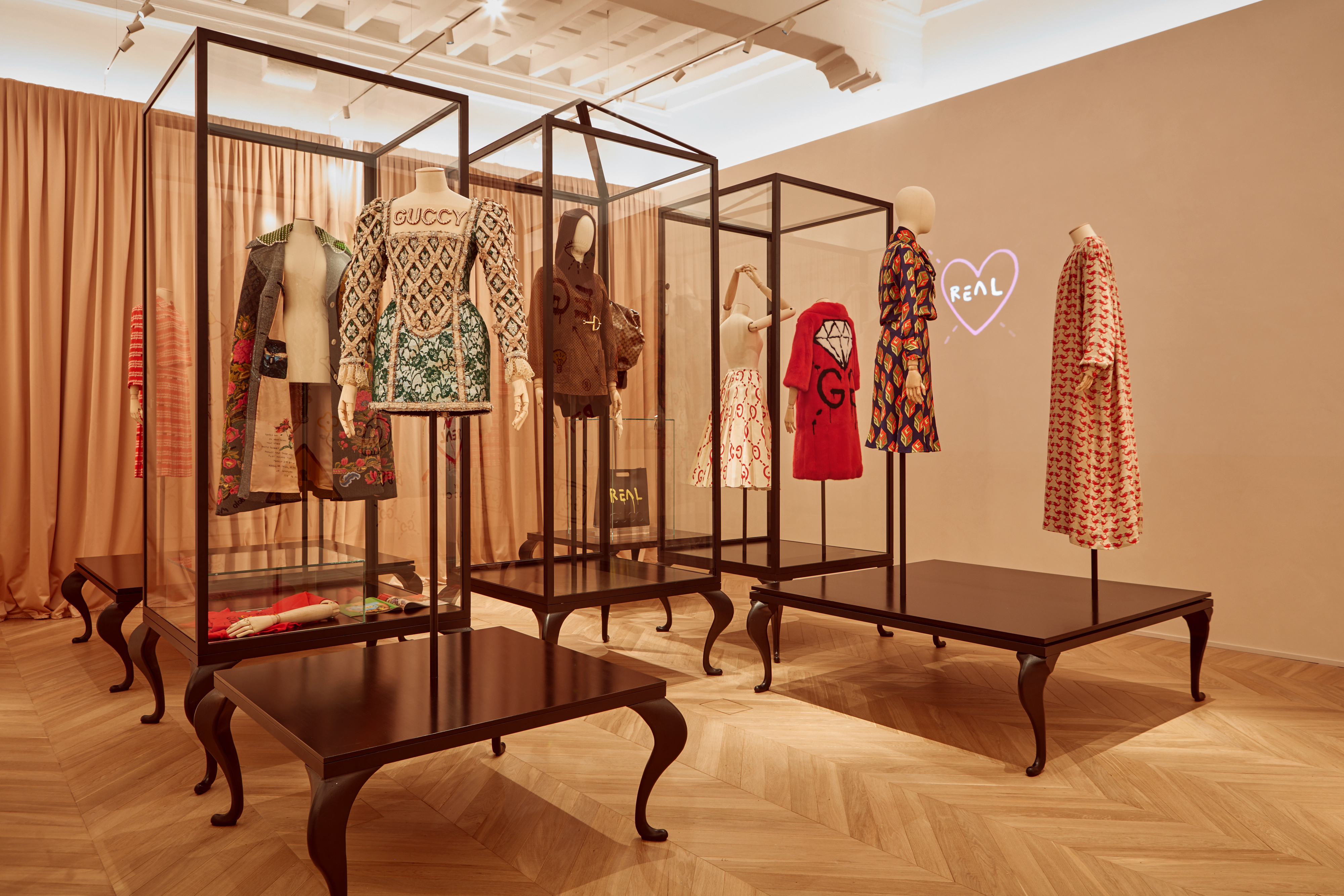 Crediti
---
Text Mattia Ruffolo
Image courtesy of Gucci
This article originally appeared on i-D IT.