this brilliant video essay dissects 'call me by your name'
Listen to cut dialogue from the film.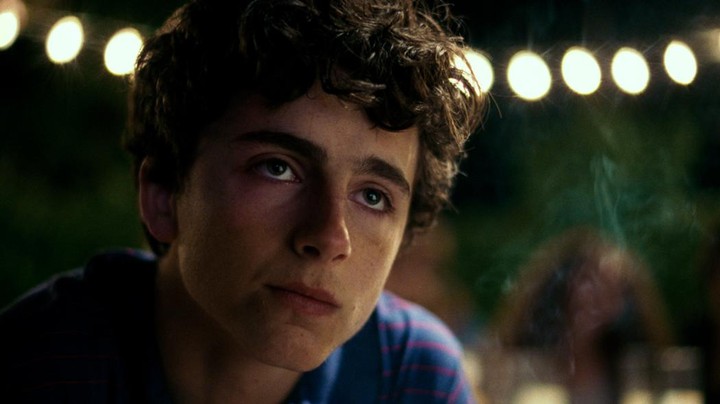 Courtesy of Sony Pictures Classics
Watching Call Me By Your Name is an exhilarating experience. So much so, it takes a long time to digest the film and process the smorgsmoard of devices director Luca Guadagnino employs. It's been a few months since the Oscar-nominated masterpiece hit theaters and, as a result, proper critical analyses are just now pouring in. Screen Prism, a Youtube channel dedicated to unraveling complex films, has unpacked Guadagnino's aesthetic choices. The fourteen-minute video examines how elements like scene framing and pacing adds to Call Me By Your Name's tantalizing exploration of young love.
The video essay starts with looking at Call Me By Your Name's ending scene." [The film] ends with a long shot of Elio staring at a fire, feeling his pain and not turning away from it," a narrator says. "The camera, likewise, refuses to cut away from his face — making us feel his pain for a long time." Apparently, the film's title appearing on screen during this moment holds a lot of weight. It marks a beginning, not an ending. "The title comes on announcing this whole film has been a cold open, a prelude to a realization."
Screen Prism uses the ending to highlight the film's guiding philosophy of "not cutting away from our feelings". The peach scene is the best example of this, the audience being allowed to watch Elio explore his lust and desire in a crude way. Guadagnino choosing to film Elio and Oliver's plaza scene from far away — where the two tiptoe around admitting their feelings for the other — is perhaps the most tense moment in their romance. "The cameras are uncomfortably far away from the characters, not cutting in close for the intimate moment we might expect," the narrator says. "Just like they're uncomfortably far away from each other, in this public space, for the most private of moments."
Another stellar observation is how Guadagnino's decision to use the same 35mm lens throughout the film affects our perception. The consistent framing "imitates the human eye, which also can't switch between different perspectives in the same moment." The video then dissects why Guadagnino decided to rely on silence to convey the characters' emotions. It shares portions of the dialogue the third-person narrator delivers in James Ivory's original script. Guadagnino ultimately decided to cut the omnipresent voice from the film.
Want to learn more about the complexity of Call Me By Your Name's ending scene? Watch the full video essay below: