inside the fashion community project helping improve lives in kenya
ASOS has partnered with ethical clothing manufacturer SOKO Kenya since 2009, to help educate, train and employ those in one of the most disadvantaged areas of Kenya.
Photography Joseph Dunn
In 2018, ethical and sustainable fashion has never been more important or necessary. While many brands used International Women's Day back in March to celebrate gender equality on a consumer level, few have yet to make a meaningful attempt at improving their supply chains, and ending the exploitation of women on a production level. Since the collapse of the Rana Plaza factory in Bangladesh in April 2013 -- in which 1,138 garment workers were killed in a matter of seconds -- campaigners have fought to ensure a disaster on such a scale would never happen again. There are still a number of high-profile brands who have not signed the 2018 Accord on Fire and Building Safety in Bangladesh -- a legally binding factory safety system that ensures brands disclose which factories they use -- which is up for another three-year renewal in May.
But, while a lot progress is still yet to be made, there are a growing number of brands that strive to ensure those who create their garments are not only treated and paid fairly, but actually look to improve the communities in which their production factories exist. ASOS Made in Kenya -- made in partnership with clothing manufacturer SOKO Kenya -- is one such collection, with ethical production, sustainability and fairness at its core.
SOKO Kenya was started by London fashion graduate Jo Maiden in 2009, with the aim of creating a manufacturing unit that could provide employment and support to the local community around it. Based in the south-east of Kenya, on the Rukinga Wildlife Sanctuary, a Wildlife Works conservation area, the area faces the highest rate of unemployment in the country, a high rate of HIV/AIDS and prostitution, as well as wildlife poaching and long periods of drought. Thus, fair wages, education, medical support and an environmentally-friendly factory were all crucial pillars to building the business. Over the last nine years, with the help of ASOS, the project has grown to provide a stitching academy for young girls, a support hub for those yet to find employment, classes in financial and computer literacy, eye-care, rain catchers for clean drinking water and support for local primary schools. At its heart of community project is the SOKO factory. The ASOS Made in Kenya range (formerly ASOS Africa) has been designed by ASOS and created at the SOKO factory since 2009.
For the latest drop -- a kaleidoscopic array of colours and prints inspired Kenyan landscapes -- they've collaborated with Beats 1 radio presenter Julie Adenuga, model Leomie Anderson and creative Kenyan brother-sister duo 2manysiblings. Each worked on bespoke designs and patterns with ASOS, before visiting SOKO to meet the men and women cutting and manufacturing the garments. As the collaborated collection launches today, we spoke to some of those involved in the project to find out more about the importance of ethical, environmentally-friendly fashion.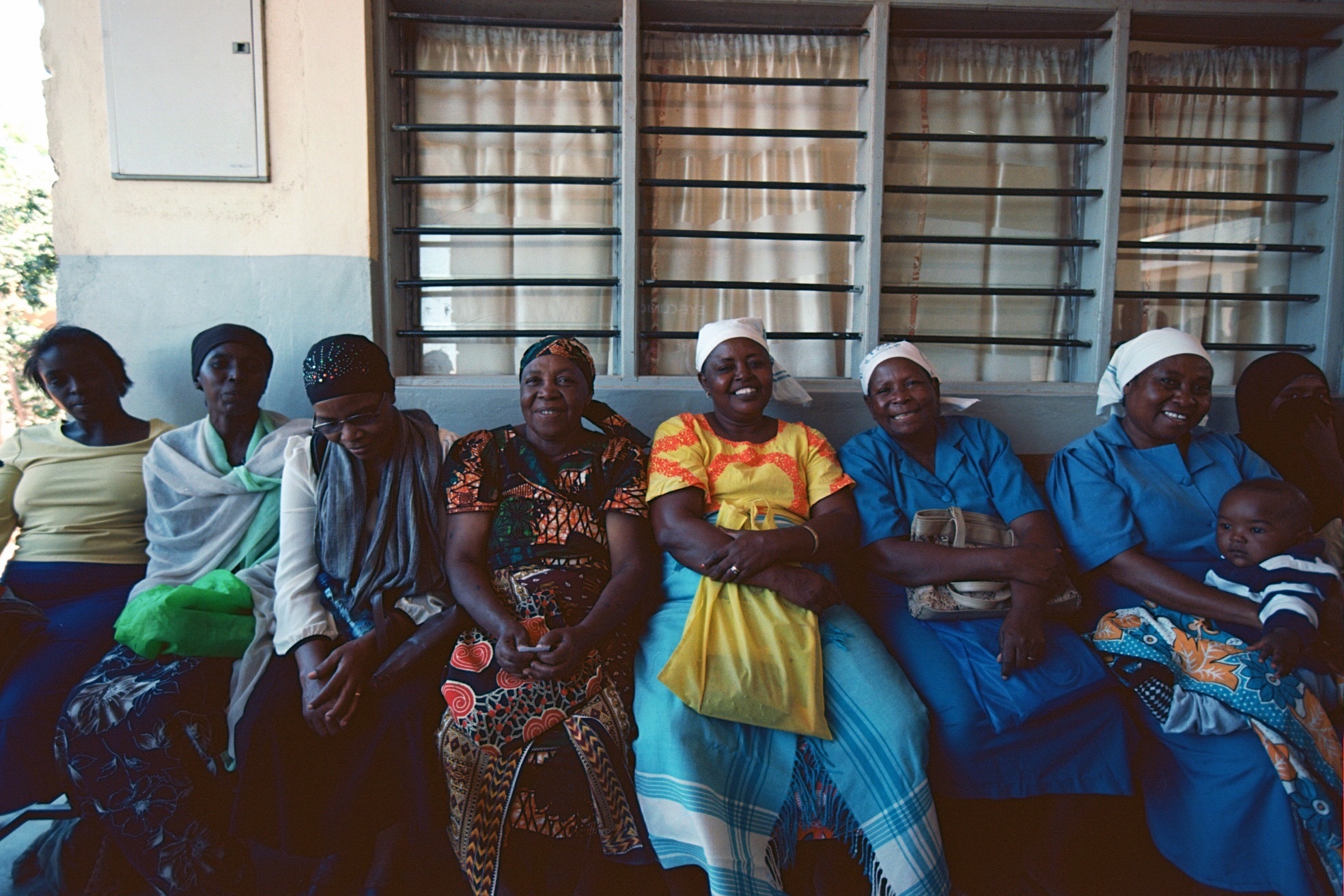 Jo Maiden, founder of SOKO
Jo Maiden set up the SOKO clothing manufacturing unit in 2009 and subsequent SOKO Community Trust that has grown out of it.
"I did a fashion degree, and I was always really passionate about the story behind clothes and trying to unpack that. I realised that there was so little out there. After I graduated, ethical fashion was just starting to be talked about, no longer just considered being less "hemp and hippy". I managed to get a job that brought me to Kenya, and felt like there was such an opportunity to link jobs and fashion, I met someone who had a brand here who was looking for someone to take over their production. I spent seven months getting my head around Kenya, what we could buy what we couldn't buy, etc. Then I managed to get a meeting at ASOS, and I put together a small capsule collection and I just said this is what we can do. My objective was to create a good working environment where people are paid a living wage, and where women with young children can work and know that their kids are ok.
The Community Trust was born out of seeing the needs the employees within the factory had that we couldn't meet. We set up the stitching academy. You can come with no skills or background, and after three months you're able to get a job in a factory or set up your own business. All the projects through the Community Trust were born out of challenges that we saw in factory. For instance, some our hand-embroiderers weren't coming back and we didn't know why, and it was because they were struggling with their sight. They just needed reading glasses.
In the time we've been here, people who once spent all day walking to get water now have water because of the rock catchment water tank. We've seen a lot of people who had massive loans pay them off thanks to the support groups. Within the factory, we've seen women be able to pay for their children to go to school, rather than taking a loan for that. Women who have been in abusive relationships have the power to leave their partner because they have a salary. We want to build a new factory, this year, a big factory. My 2022 vision is to employ 250 people within the factory. For the SOKO Community Trust we are hoping to double what we do in the stitching academy and the hub, so the number of people who have access to training."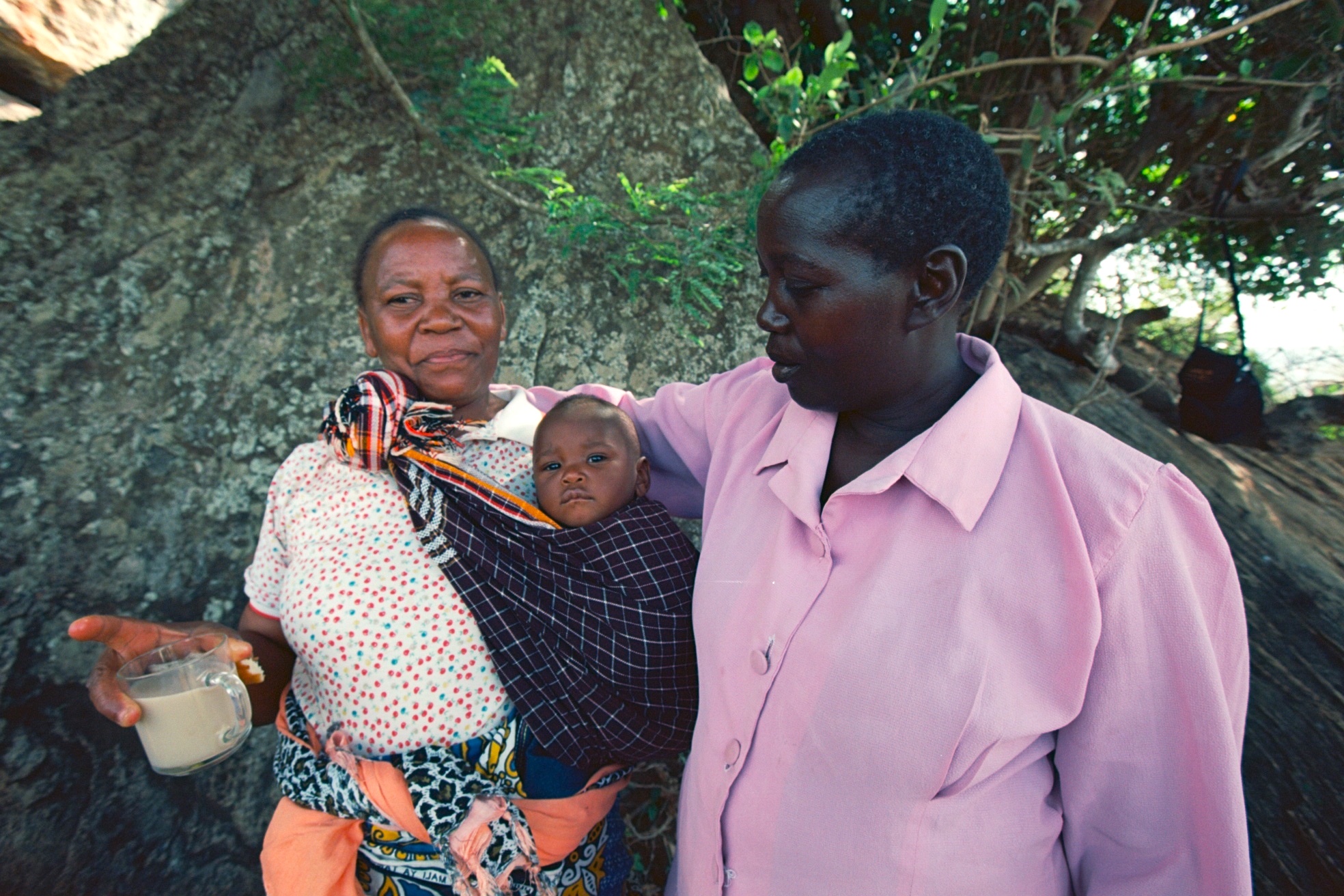 Victoria, Project Manager
Victoria has been working at SOKO for one year. Previously she worked at Kenya's Kakuma Refugee Camp, where she started Artists for Refugees, a programme funded by the UN , offering refugees at the camp a platform to develop their musical skills and have their music published on YouTube.
"When I came for the interview at SOKO, I arrived at the bus station and I was asking myself, why are there young girls walking around? Today is a weekday, they should be in school, what's happening? That is something that really drove me. I wanted to get answers. The opportunity to attend secondary schools for girls is very minimal, parents are unable to afford secondary education, which is quite expensive in Kenya. When I came here, the majority of girls had not made it to class 8. When you have a skill, it can help you. If you look at the factory there are so many girls from the stitching academy who are now employed, and later some are able to enrol privately at secondary level.
When we take the girls, we have to motivate them each and every time. Because the moment they step inside the academy, it's like their problems are not that much. But when they step out, they go back to the same problems they have at home. Parents who are not able to feed them. Your dad on your neck -- "you have to get married!" In the hub, we have girls who have just finished their stitching course and aren't yet employed. It's a skill that needs practise. If you look at our community, we normally do farming. But if you look at the weather nowadays, there's a lot of climate change, so the crops don't do well. SOKO provides another source of income from farming. We've also brought in training in how to use money. We try to remove the mindset that 'my money is too little to do good with it'. We take them through financial literacy training and after that we divide them into groups of five -- they have to share what they have learnt, so there's an action plan. After that we train them in how to start a business.
We need to start improving the infrastructures in school because -- we have free primary school now, but what if I have to walk 10 or 20 km to get there. We are like, 'free primary education', but not everyone is going. There are a lot of obstacles. 'I don't have a desk, I have to sit on the floor, I don't have books.' You have not had breakfast, lunch hour no food, so as a child what happens? They think: I can help a lady outside there to wash her clothes and get money. They are thinking of money when they are still young. At that age you are supposed to be focused on school. You think, if I can make a hundred shillings [working], what am I doing in school? So they drop out of school."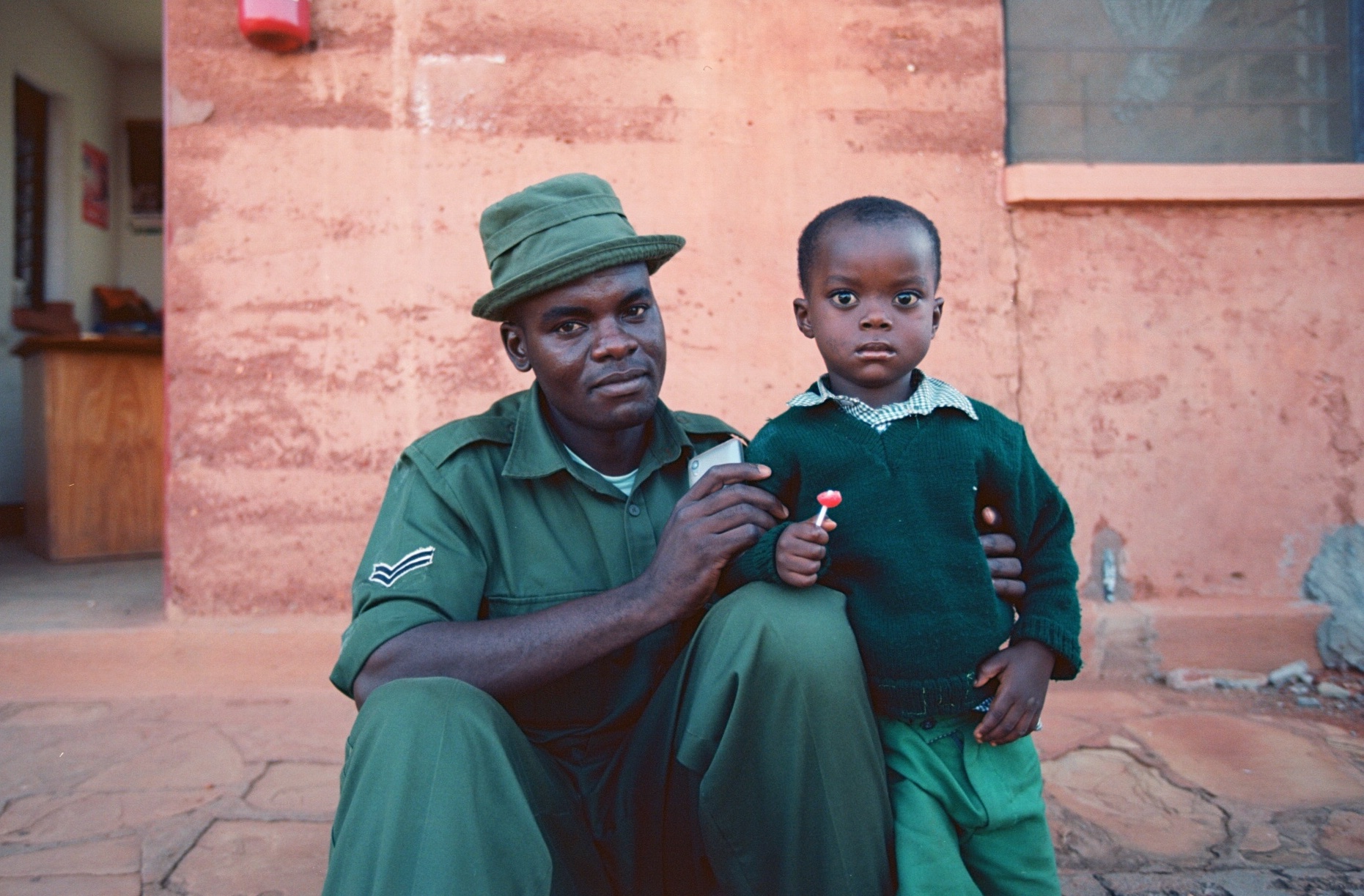 Carol, Quality Control
Carol has worked at SOKO for nine years, and oversees the production of the ASOS Made in Kenya collection.
"Before I was just working for cash, wherever there was work -- ironing, pattern-making, washing. Small things. When SOKO started it was a struggle. We were around seven people: five tailors, myself and another girl. Since then we have grown a lot. So many things have happened since then. With the introduction of the stitching academy, we have embroiderers and more tailors.
At SOKO I make sure everything is moving properly. Because to meet the requirements, the garments need to be perfect. I have to make sure when the fabric arrives, the cutting is ok, when the garments come from cutting to the production line, everything has to run smoothly. I have six people who are working with me to make sure the garments are being constructed correctly. They are there to monitor each and every step, so that when the garment is finished you don't have too many repairs or rejects. When the samples come in, I'm the one who makes sure the samples come out perfectly. We send to ASOS, they approve it. We all have to work together, to make sure things are moving smoothly -- from cutting up to the final stage of packaging. I have to be everywhere! We're hoping for SOKO to grow even more, to an even bigger factory!"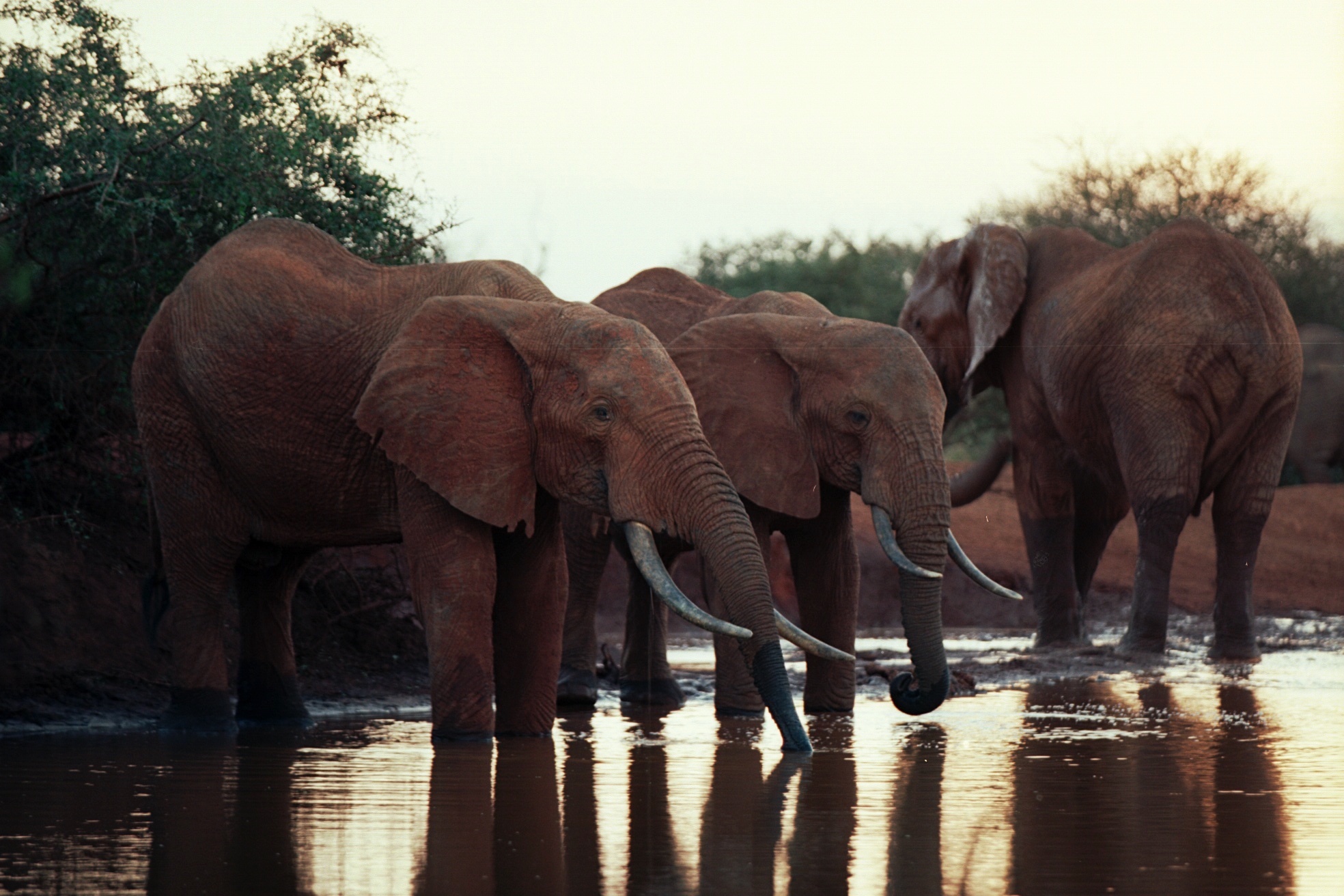 Margaret, Sewer
Margaret has worked at SOKO for two years, after graduating the stitching academy.
"SOKO is a very positive thing. I enjoy it here. We all do. Before working here, I was a housewife. I was not working. My sister's friend worked at the stitching academy and she told me she had a class next week and I could come and join. I called my husband and told him about it. It was so hard to convince him, but life was so hard, we could not provide everything. I have an eight-year-old daughter, and now I can provide something at home. I would like to save money so that when she finishes class 8 she can go to secondary school. I enjoyed the stitching academy because sewing was my hobby. But I didn't have a machine, so I was very happy when I joined."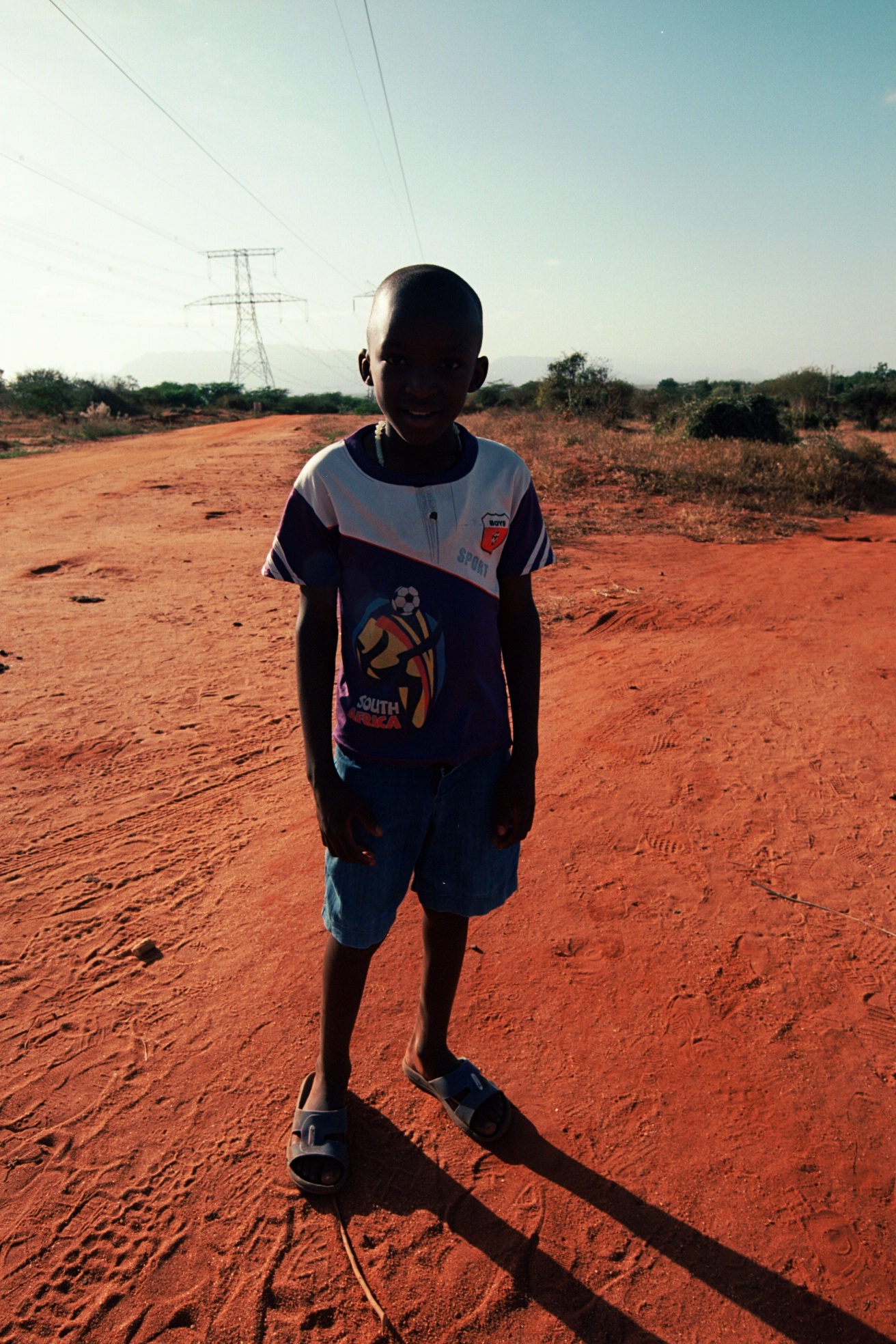 2manysiblings
2manysiblings is a Nairobi-based creative collective made up of brother and sister Oliver and Velma. The collaboration with ASOS Made in Kenya is their first foray into fashion production.
Velma: 2manysiblings is a collective, although I don't like that word, of my brother and I, Oliver. It was born out of the need to have a reference for east Africa. We found that when people talked about anything that was contemporary fashion or art, the references for Africa were South Africa, and west Africa, like Nigeria and Ghana. It was a bit muted when it came to east Africa in general. We were like, let's be the first ones to kind of tell our story. Three years later, I'd never thought we'd be here, collaborating with ASOS.
Oliver: ASOS reached out about a year ago and explained what they wanted to do with us. At that point we were thinking we wanted to get into clothing. It just came at the right time. We've been designing, back and forth, sharing our ideas.
Velma: It was a first for us, it was the first time we'd collaborated on something tangible, using mostly digital means. It was a learning experience. We're very happy with the end result, but it's so much more than that. Getting to meet the person who makes your clothes, it's emotional. The fact that it's providing a means of income to single parents, to people with no other options. It's been a humbling experience.
Oliver: When we were thinking about our own clothing brand, before this, we thought about the working conditions of the people making our clothes, how are our clothes affecting the environment. It's exciting for us to collaborate with ASOS because their brand ethos matches ours.
Leomie Anderson
Leomie Anderson is a model and activist with her own platform, LAPP.
I got an email about the project about a year ago, explaining a little bit about what the project was, and I was so down for it. I've never designed a collection or collaborated with a brand like this before. I drew up a moodboard of shapes and silhouettes that I liked and spent a lot of time finding the pieces I really liked. I knew that the prints were going to be really colourful, and I knew that this is an opportunity to create something really unique as well, so I picked shapes that had a lot of open backs, I love baggy oversized shapes so I worked with those, and then met with ASOS and discussed the direction we wanted to go in. I was so happy with the final product, and to see it being created was something so unique. Going to the factory and seeing not only how the clothes were being made, but how it can affect the community, was an amazing experience. The clothes mean so much more to me, not just because of how they turned out, but because of the message behind them. I love helping women, I love the aspect of female empowerment in fashion, that's something I'm really into, especially with my own brand LAPP.
The new ASOS Made in Kenya collection is available to buy here.
Credits
---
Photography Joseph Dunn