balenciaga's latest campaign is an homage to celeb paparazzi shots
Please, no paps!
|
01 February 2018, 12:36pm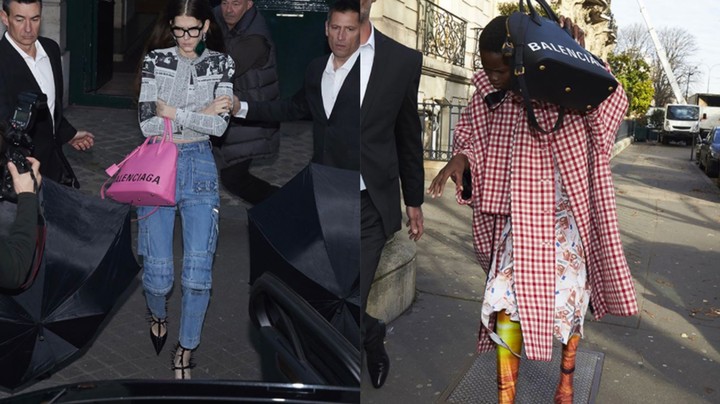 Images via Instagram
Yesterday Kim K unleashed an army of Yeezy-wearing clones to promote husband Kanye's fashion line, and today Balenciaga unveiled its spring/summer 18 collection with some trashy tabloid-esque paparazzi shots. It's safe to say that fashion campaigns have crossed over into seriously meta territory.
Sharing the campaign in a series of Instagram posts, Balenciaga's concept is an homage to the paparazzi shots that we know and love. Think beleaguered celebs falling out of nightclubs, clambering out of XL black cars, covering their faces with well-manicured hands or huge handbags (Balenciaga handbags, of course), and constantly flanked by stern, huge, leather jacket-wearing bodyguards.
Adding to the meta realism, bystanders' faces are blurred, and the campaign was shot by an actual paparazzi photographer, credited to Best Image agency. All it needs is a shot of a model attacking a photographer with a water bottle or nearby umbrella, and it would be perfect.
Check out the full "invasion of privacy chic" lookbook below:
This article originally appeared on i-D UK.