kelela's new video is a 'sims' fan's dream come true
The video for 'Take Me Apart' is an EA Games-inspired fantasy and we're into it.
|
28 February 2018, 4:21pm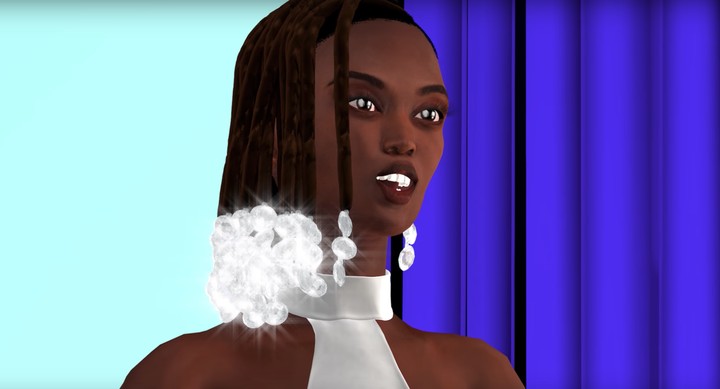 Image via Youtube
This article was originally published by i-D UK.
Honestly, the thing I miss most about being a responsibility-free child is the hours upon hours I could spend creating and destroying the lives of poorly animated computer generated humans on The Sims. Surely we all miss the heady rush of power that came from painstakingly building a beautiful home and creating the perfect family only to remove the pool ladders and drown our creations at the last minute? If Kelela's new video is anything to go by, she was a big fan of The Sims and she misses it too.
The video for " Frontline," taken from the singer's debut album Take Me Apart features a fierce, beautiful but also totally computer generated version of Kelela dealing with a simulated (but presumably still painful) breakup. Featuring enough computer versions of reality to make Sophia shake in her boots, it takes us on a journey that includes Sim-crying, Sim-forgetting about an ex by partying with your friends, and Sim-driving off into the distance in a beautiful convertible. The whole thing is pretty mesmerizing to watch, to be honest.
"I love speaking to my fans through music videos and I always find it more fun to reference things that we can all relate to that may not be in the forefront. With this sims-like video, I was able to tell my story in a light-hearted but dramatic way," Kelela told Rolling Stone. "It's about leaving your ex with the wind in your hair while acknowledging a curiously complex feeling of pain that he has left you for a white woman."
The only thing it's missing is a scene where Sim Kelela makes her boyfriend swim in a pool and removes the ladders in buy mode.
Tagged: