Photography Niloufar Haidari
this tehran producer spent ten years making an album about extremism
After being exiled, Mahdyar Aghajani, a key player in Iran's hip-hop scene, moved to Paris to complete his dark and dystopian debut album.
Photography Niloufar Haidari
It's possible you've never heard of Mahdyar Aghajani; in Iran he is one of the most famous musicians of his generation. The Tehran-born producer played a vital role in the country's underground music scene, producing the majority of the tracks in its burgeoning hip-hop scene when he was just a teenager. But as his success grew, his feelings of safety decreased, and following a government clampdown on underground music in 2009, he found himself in exile in Paris, where he still lives today.
Mahdyar has continued to spearhead Iranian rap from afar, producing beats for the 'Godfather of Persian hip-hop' Hichkas, and Moltafet -- Iran's superstar rap collective of which he is a key member. Inspired by themes of greed, war and extremism, his debut album, Seized, sees the pioneer emerging from the shadows for the first time as a solo artist in a political climate that is more extreme than ever.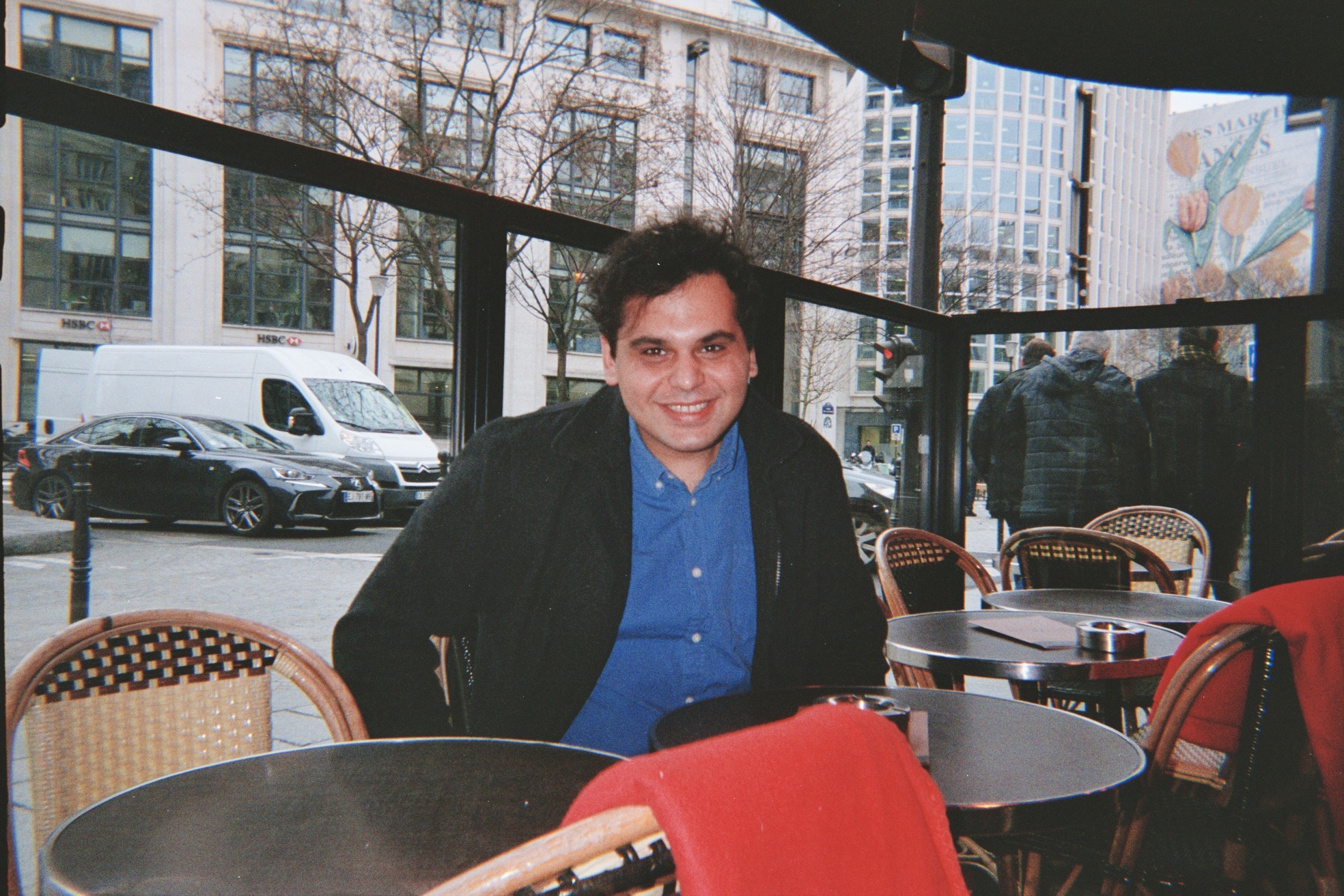 Extremism was something that had long been on Mahdyar's mind and a part of his lived experience both in his homeland and Europe. "A lot of problems in the world come from extremism," he explains over tarte aux framboises and tea in a Parisian boulangerie. Growing up, he saw it in the way the Iranian government was "treating underground artists like a national security threat", and the effects of the Iran-Iraq war on his father, who served in the army and has been left with lifelong physical and mental damage from the experience. "From all of his memories I realised there was no such thing as an enemy; it's all just a social construct for the powers to manipulate people for their own gain. Both sides were being manipulated in that war and one million people died -- so many of them were young, even under 18. Both sides were manipulating people in a very extreme way that affected people for so many years after." His time in the west has also been marred by the concept of extremism, with ISIS, Brexit and the rise of Trump being obvious examples.
The album, made in his spare time over the course of over ten years, has his experiences with extremism and world events woven into its fabric and sound. Distorted, altered vocals drone over abrasive, dark sounds that mutate and twist into an apocalyptic dystopia. The album hums with a frenetic energy that mirrors Mahdyar's life over the past decade. Of the inspiration behind his use of vocal samples, he says it depends on the track. "Some of it was for a conceptual purpose, some was just for the beauty of it or to experiment. But I like the human voice; I've been dealing with the human voice my whole career and I think it's a very precious instrument by itself." In the case of Twist the Facts, the only track on the album that has actual words, it was a political statement: "I used vocal samples from Reveal (a UK-based Iranian rapper) and old Persian songs, but distorted to the point you can't recognise any of them. That was the last track I made, during the height of the Trump campaign with all the fake news and twisting of facts. It points to how trends work, with people just repeating each other without really thinking, and then the trend changes and they start repeating something else".
Seized is impressively cohesive considering the fragmented nature of its creation, spliced over continents and years. Some of the tracks were made in Iran, others in Paris, and others combine the two worlds, using vocals and instruments recorded in Iran and brought to life in his new home. Two of the tracks -- Lost and Running From -- were made on the six-hour train ride to Paris he'd frequently take during a stint living in the south of France.
The album's sound is a huge departure from the hip-hop production that Mahdyar is known for, something he attributes to the fact that he was making music for himself rather than as a commission for the first time. "Because I wasn't looking for commercial success with this record I really let myself be free; when I made these tracks it was for the purpose of being free to do what I want and I kept that mentality." That said, releasing your first solo album with a sound so different must be scary when you already have such an established fanbase from your other work? "I didn't expect Iranians to like or support this album to be honest," he says, laughing, "I thought they were going to hate it, but that wasn't the case, surprisingly! I think people have really spent time with it and liked it. It's making a sound in the underground scene in Iran, based on the feedback I'm getting from people, which is amazing." Ultimately, however, his goal with Seized was to put himself on the map in his new home. "In Iran people know me, but here not a lot of people even know I exist, and I felt I had to make something to raise my own profile -- not necessarily commercially, but artistically. In order to get more opportunities as a producer, because at the end of the day that's what I am."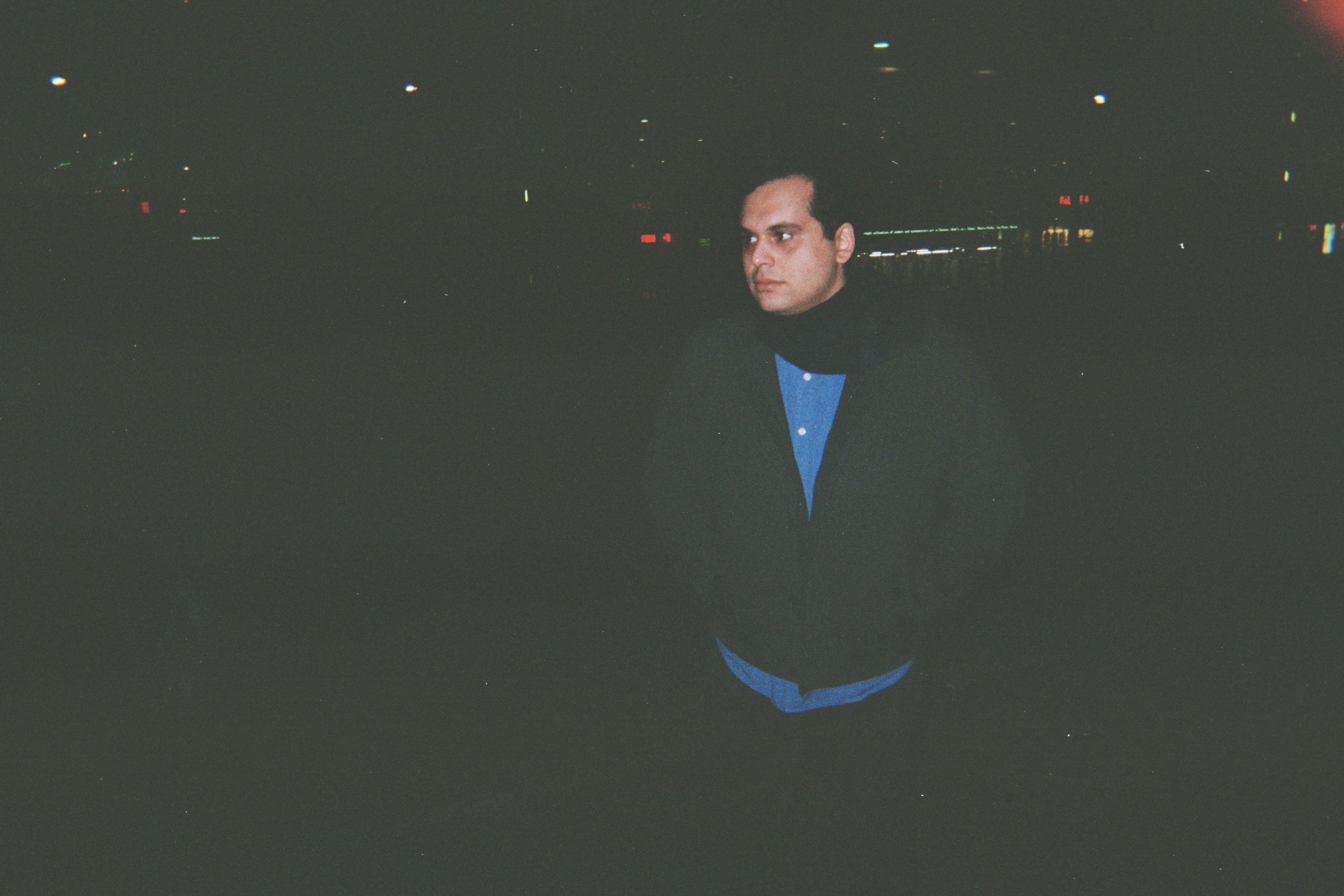 Of how his sound has changed since coming to Europe, Mahdyar is clear about the influence life in Paris has had sonically. "Coming to Europe meant I found a lot of new music, a lot of electronic musicians that I didn't know in Iran. Seeing how they perform and hearing the music through super loud speakers in venues, that changed a lot for me -- even the way I look at music. Before that I had only heard music on studio monitors, in cars and on headphones. It's a very different way of imagining music."
The majority of Mahdyar's time is still spent working behind the scenes, and it is there that he sees himself in the future. "I'm a producer first and an artist second, and I'd like to keep it that way. I'm the happiest and most comfortable when I'm producing for others." Alongside his constant work with Moltafet, he is also producing Hichkas's long-awaited second album. "He announced it like 7 years ago and it's still not done… it's like the Iranian Detox," he laughs, likening it to Dr. Dre's still very much pending fourth studio album. Over in the UK, he's working with a yet undisclosed British female artist on her album as well as a soundtrack for similarly secret feature film. And after that? "For my next album, I want to take a whole different approach and make an EP full of bangers with features from a bunch of British grime artists," he says. "Still experimental but on a much more approachable level." It might have been over 10 years in the making, but it sounds like Mahdyar will be blessing us sonically a lot more from here on out.
Credits
---
Photography Niloufar Haidari