alice glass calls dismissal of ethan kath's defamation case a "victory for survivors"
Ethan Kath's claim he'd "suffered emotional distress" has been dismissed by the Los Angeles Superior Court​.
|
26 February 2018, 5:04am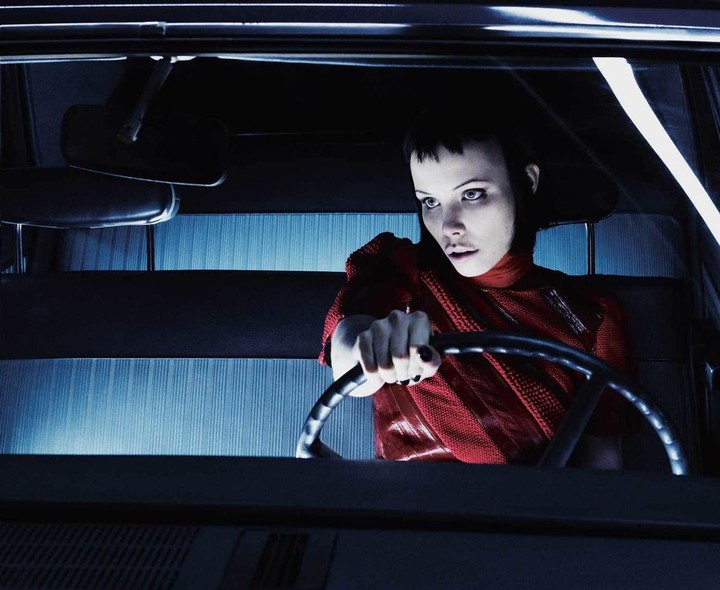 Photography Daniel Jackson, Fashion Director Alastair McKimm.
Yesterday, Alice Glass announced the defamation lawsuit launched against her last year by ex-Crystal Castles bandmate Ethan Kath (born Claudio Palmieri) was dismissed by the Los Angeles Superior Court.
Alice wrote on her Twitter page, "I won in court today!! the defamation lawsuit against me was dismissed ! thank you so much for the love and support throughout this ugly process." Pitchfork confirmed the dismissal with the Los Angeles Superior Court.
In October last year, Alice posted an
open letter on her website
alleging her former Crystal Castles partner Ethan Kath had
repeatedly sexually assaulted
and emotionally manipulated her. It was his behaviour, she alleged, that eventually led her to leave the band in 2014.
Following Alice's statement, Ethan Kath filed a defamation lawsuit against her. The musician claimed he had "suffered emotional distress" as a result of the letter through a statement his attorney issued to Pitchfork. In the same statement, he also characterised Alice's allegation of rape and abuse as "pure fiction."
In December last year, the Toronto Police Department confirmed to the Daily Beast they had opened an investigation into Ethan's behaviour, following reports of sexual assault made by several other women.
Regarding her own legal triumph, Alice tweeted that the lawsuit is "a victory for survivors of abuse and sexual misconduct in countries where abusers use the court system to further victimize and keep people silent. WE WILL NOT BE SILENCED." Hear hear.