australian miu miu model maddison brown is ready for hollywood
Between call backs and auditions, model-turned-actress Maddison Brown, sits down with i-D to chat creative evolution, being a Margot Robbie fangirl and collaborating with Steven Meisel.
|
06 February 2018, 7:05am
Maddison Brown has fine-tuned her approach to pilot season. Sure, the first few months of the year, when Hollywood studios cast their upcoming TV shows, can feel like a thankless sequence of auditions, call backs, rejections — even for seasoned performers. But Brown, a rising actress-come-model, who starred alongside Nicole Kidman in the 2015 drama Strangerland, has it covered. She's been preparing for it, in one way or another, for as long as she can remember.
"At the moment, I don't really have a life — usually it doesn't get really busy until mid-Feb but I've had about eight or so call backs already," she grins. "Every day it's all about tapes and auditions. Last year, I would get up at 5 am to send my tapes to LA on time. It can get hard and really overwhelming sometimes, but I try to do things that will keep me grounded, keep my head screwed on. Mostly, I just focus on doing really, really good work."
I meet Brown, who turns 21 in April, at the offices of her agency, Chic, in Sydney's Paddington. Late-afternoon sunshine bounces off the glossy surfaces and there's a soundtrack of clattering keyboards. Brown, who's wearing a striped T-shirt and A-line miniskirt, sips a tall, takeaway iced coffee, occasionally twirling the straw between her fingers. (Caffeine has become mandatory). She's improbably tall and graceful with the kind of beauty that seems slightly out of time, like something from a Vermeer painting. She's also bright, with a knack for a drily funny Instagram caption. Brown, who grew up in Sydney, tells me that creativity has always factored in her childhood. Modelling, however, was a twist of fate.
"I was always drawn to acting — as a child, I took community acting classes and really took to it and loved it," she recalls. "I was kind of ugly in primary school and bullied pretty badly, so never had much confidence."
At 13, she experienced a growth spurt. Her mother entered her into the Girlfriend model search, the star-making talent quest that counts Catherine McNeil, Samantha Harris and Alyssa Sutherland, among the faces it propelled to stardom. But for Brown, who's walked for the likes of Calvin Klein, Jason Wu and Phillip Lim, nothing beats the opportunity to inhabit a character. In 2015, she was cast in Subjective Reality, 2015 short film for Miu Miu by the fashion photographer Steven Meisel. The campaign follows Brown, Hailey Gates, Mia Goth and Stacy Martin through the streets of Brooklyn is highly cinematic. It's also a portrait of tough femininity, that's laced with the understanding of visual culture — it hints at everything from Vivienne Westwood to American street photography — that's made Meisel an icon. Unsurprisingly, it was a "dream come true."
"Steven was someone that I'd always wanted to work with — we flew to Paris and the whole thing was amazing," says Brown, who auditioned seven times for Strangerland and chose to skip a Louis Vuitton show in Paris to meet the director, Kim Ferrant, in Sydney. It worked; she got the part. "But I actually landed that campaign after I had returned to acting and stepped back a little from modelling. All the girls Steven cast were actresses. As an actress, you have to be very open and it was no different with Steven. It was about really listening to what he wanted to do and to follow his direction. I felt very privileged to be part of that."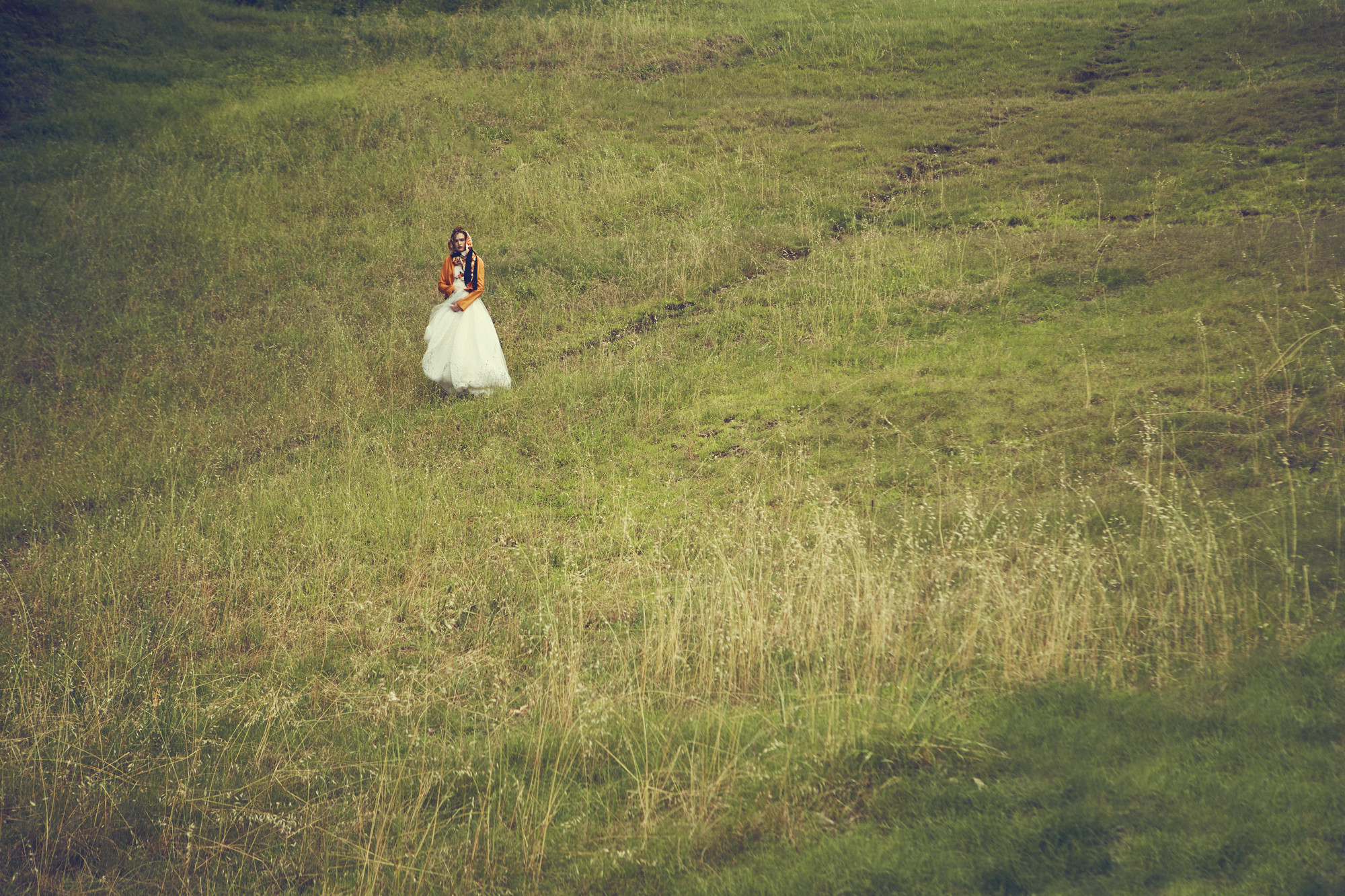 Right now, Brown is excited about working as an actress during a moment that's focused on interesting female characters. For one, playing Lily, a wild teenager who mysteriously disappears into the outback, alongside Nicole Kidman has sharpened her interest in depicting complex women. She has ambitions to direct. "I have a bunch of scripts that I've been writing, that I want to bring out at the right time," she smiles. Kidman, clearly, is an inspiration. "Nicole is someone that I totally look up to and especially now, because she's producing and putting stories about women on screen. She couldn't have been a nicer person to work with." But also Margot Robbie. She plans to watch I, Tonya as soon as she gets some down time.
"What drew me to Lily is that is she has so many layers and so many complexities and colours — as an actor, it's great to play so many different parts of a person," she says, brown eyes wide. "Even when I look back few years ago, there's such a big difference between the roles I was getting then and now. I remember meeting Margot, we were auditioning for Mad Max together, before Wolf of Wall Street. I've always followed her career and since then, she'd done some amazing work. Oh and I love Natalie Portman, Cate Blanchett and Reese Witherspoon. And Isabella Manfredi from The Preatures. I'm just obsessed with her!"
It's telling that so many of Brown's idols are women who've starting out young in Hollywood and become creative forces over a long period of time.
"Since I was about five, my whole life has been my career — yes, I was travelling the world but I missed out on lots of rites of passage such as going to a formal and having a boyfriend when I was young," she smiles. "I feel very grateful that I got into acting young. But now that I've caught up on some of those things, I think my acting gets better. You have more perspective and depth to put into every role."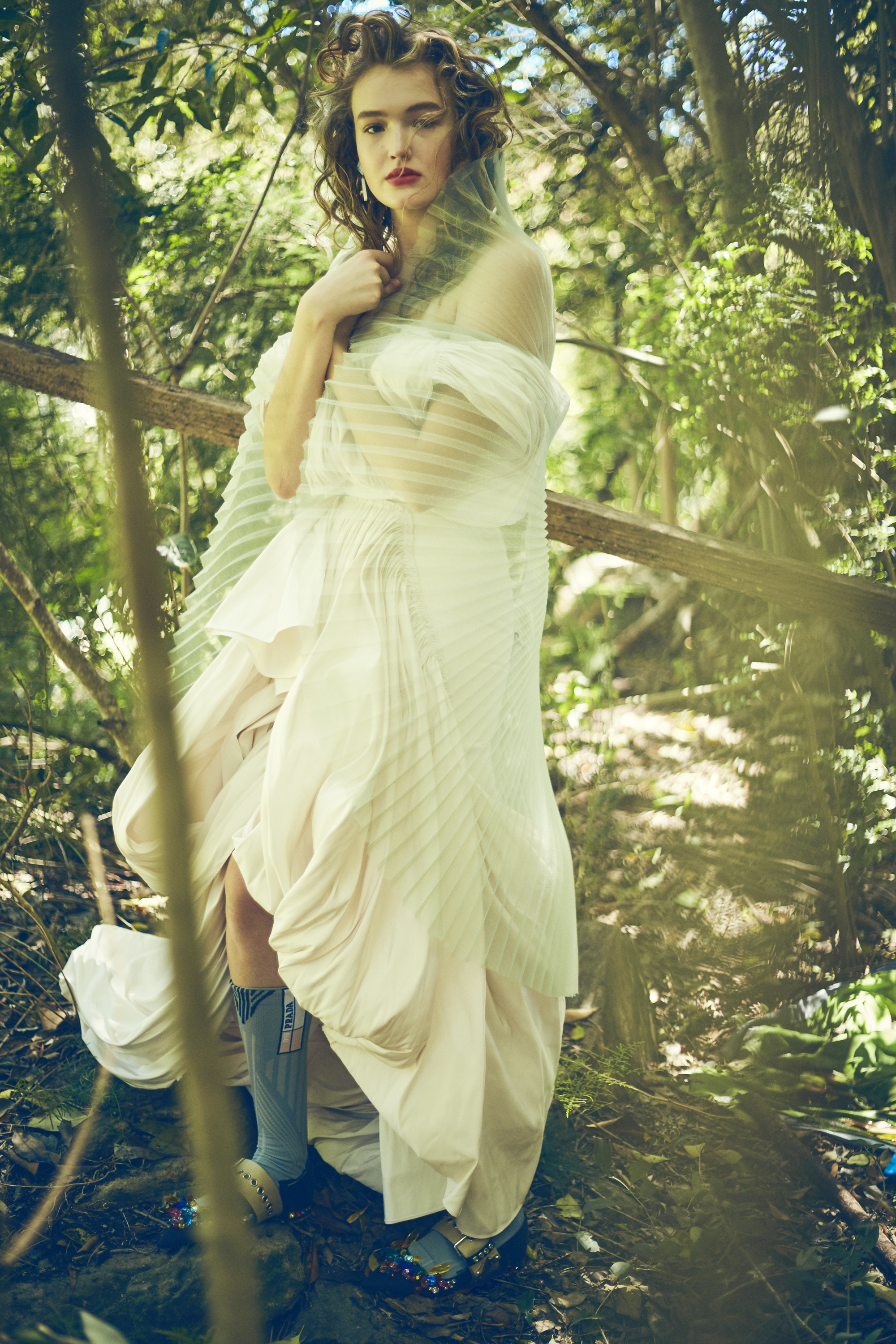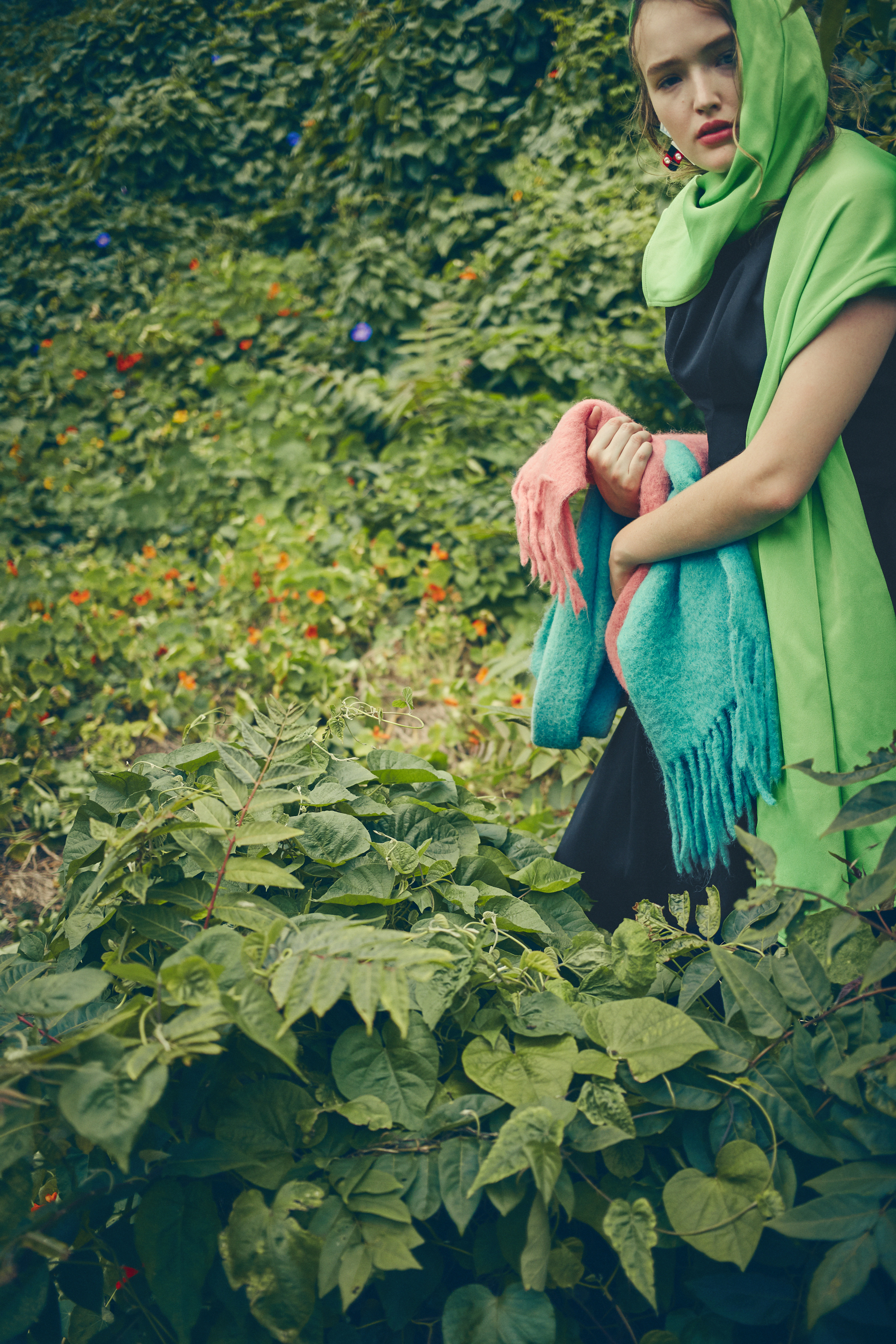 credits
---
Text Neha Kale
Creative Direction Charlotte Agnew
Photography Charles Dennington
Hair Taylor James
Makeup Joel Babicci
Assistant Shakirra Mae