adam selman goes full 80s glam for fall/winter 18
Sequins, sheer denim, and salacious fast food at the designer's fall/winter 18 show.
|
09 February 2018, 6:53pm
Photography Bobrowiec
Adam Selman is an art fan. It might be the distorted DIY projects of his friend Amy Sedaris, or it might be the dramatic landscapes of Georgia O'Keeffe (who influenced Selman's spring/summer 18 collection). While that last outing was a subtle celebration of O'Keefe's minimalist personal style, Selman's fall/winter 18 show found a more flamboyant artist muse: subversive 80s glamor photographer Cheyco Leidmann (and Leidmann's own colorful muse Ypsitylla Von Nazareth).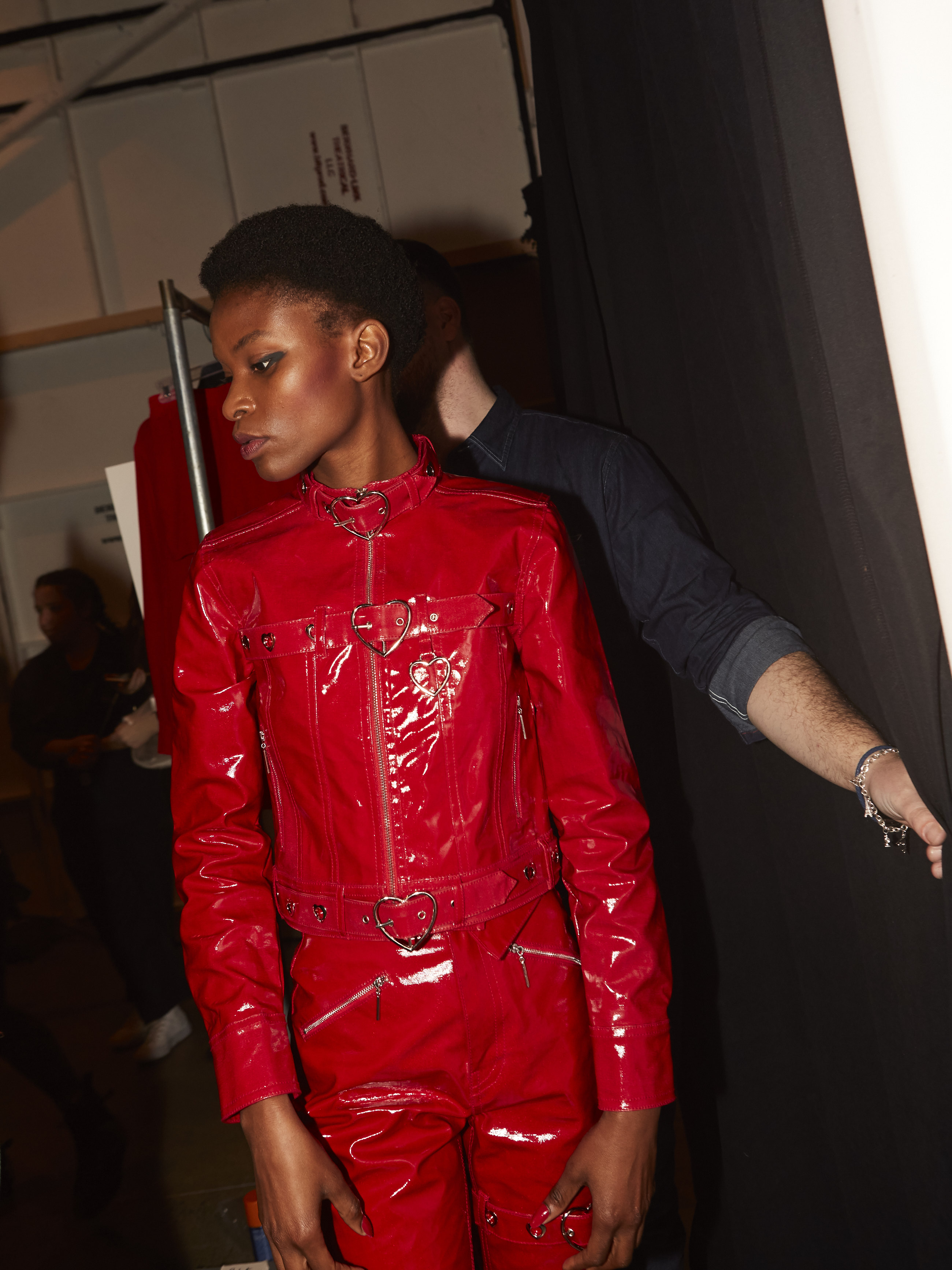 Hee Jung Park opened the show in oversized jewel-tone silks, covered in Leidmannesque images of oily torsos and sexualized American fast food. The campy maximalist vibe permeated Selman's collection. Boxy patent moto suits were so shiny they looked dripping wet, sleeves were so puffy they'd make Deb from Napoleon Dynamite sweat, and off-the-shoulder sweaters were cinched at the waist with thick straps of fire-engine-red leather.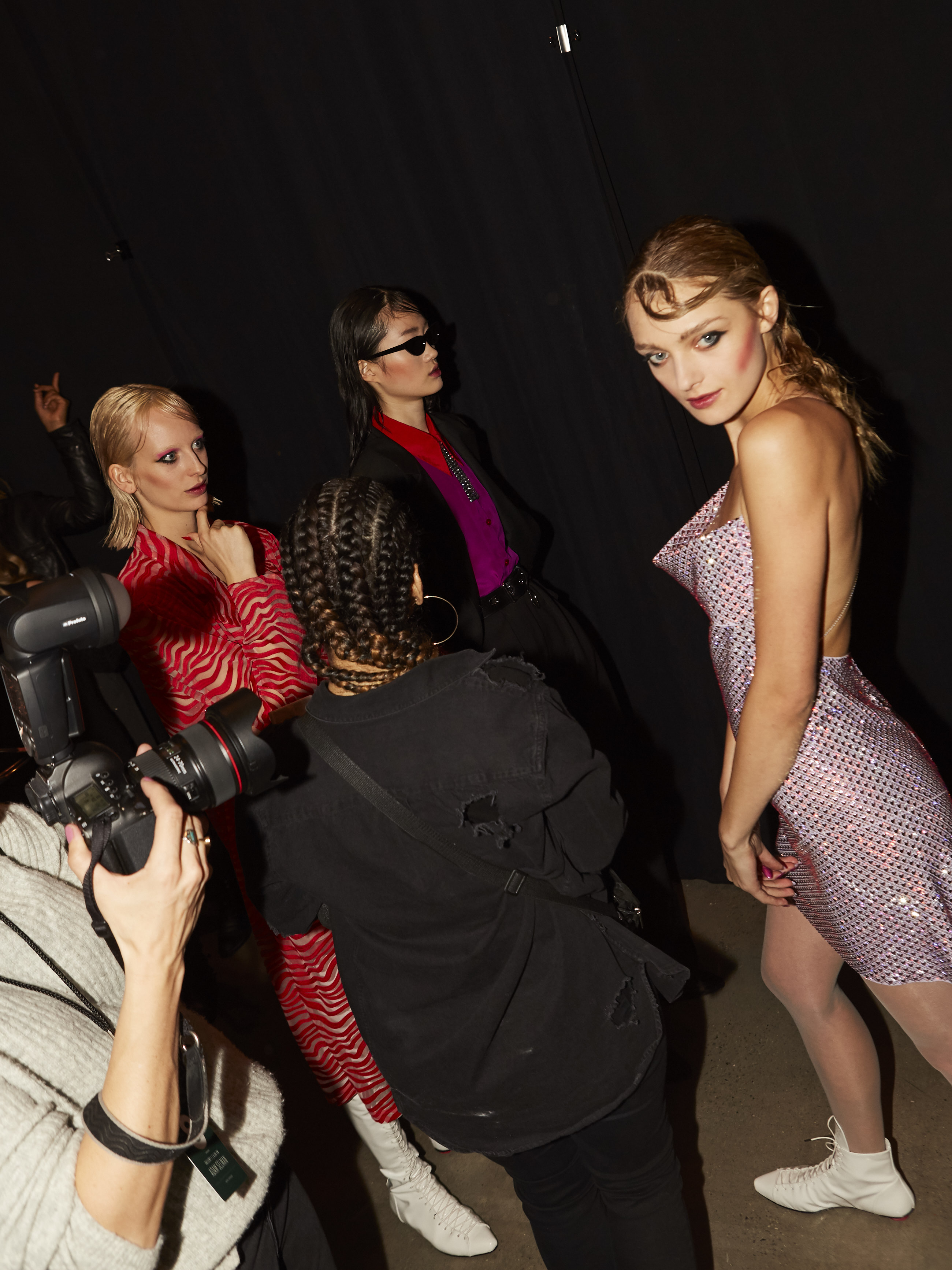 As always, Selman remixed plenty of his greatest hits for fans. The instantly-sold-out sheer denim from fall/winter 17 showed up this time in red zebra stripes and gleaming silver hardware. Dazzling slip dresses arrived in velvet, precariously supported by delicate diamanté string straps. The designer knows what his customer wants and it's not sensibility. Although, those messy oil-slick hairstyles would probably be quite functional for a first-night-of-fashion-week nightclub crawl. If you were one of the few guests not chatting to your seatmate about which parties to hit up after, Selman probably changed that.