illustrations of our favourite lfw shows
Capturing all the vibrant energy of London's favourite designers, James Davison shares his catwalk sketches of ASAI, Ashish, Christopher Kane, Matty Bovan and Molly Goddard's autumn/winter 18 shows.
|
23 February 2018, 2:28pm
Ashish
James Davison is one of fashion's favourite illustrators. Oversaturated with catwalk photography of every show each season, James' instantly-recognisable illustrations offer a reinterpretation of the collections we become numb to, and make a wonderful reminder of the creativity that goes into making a collection of clothes come to life on the runway. Often using the shownotes themselves as the base for his illustrations, James' work takes the abstract concept and themes woven through a collection and offers a bold and radical artistic reimagination of them.
With London's shows over, we look back on autumn/winter 18, as James presents designs for five of our favourite shows.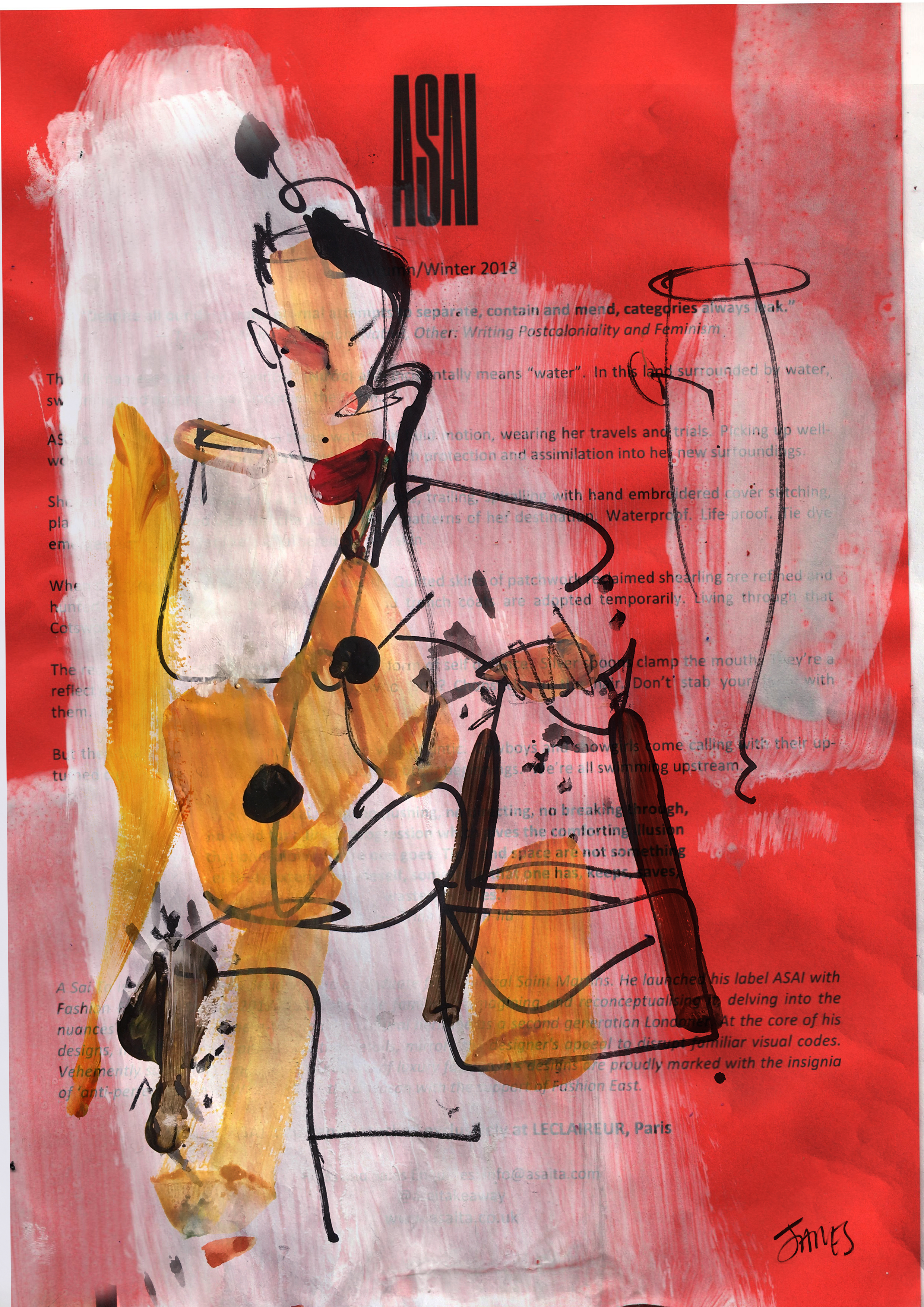 ASAI
"ASAI took his designs to the next level of complexity this season. Tasselled high silver boots to make any female a fabulous adventurer, tops and skirts in hues of yellows and reds and blue, all with the designer's signature tangles. Padded scarves and jackets made sure that the model adventures were looking fly as they crossed every ocean and mountain in the world. Tie dye and checks gave the clothes another element of energy." Bojana Kovarevic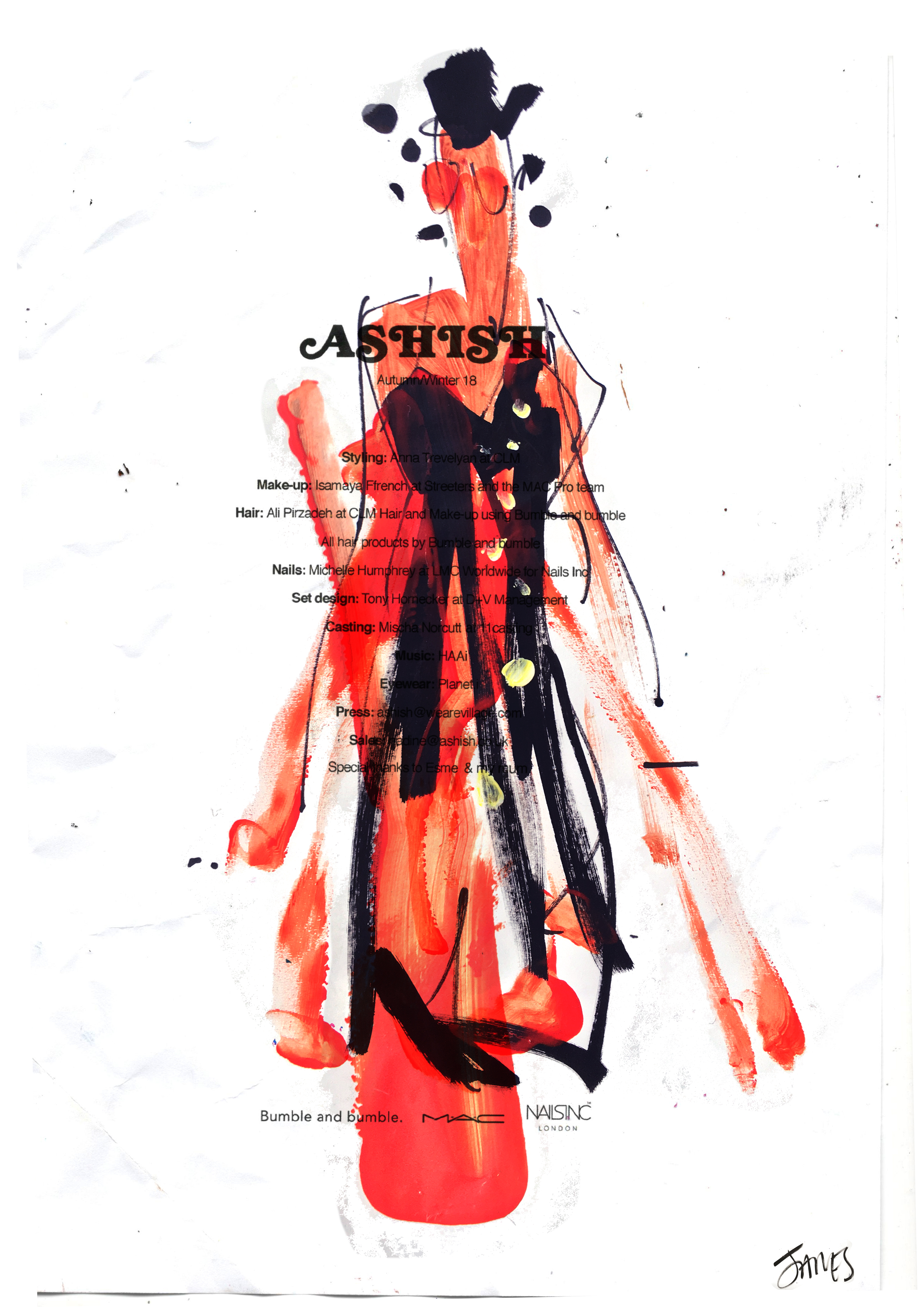 Ashish
"As with every season, Ashish was a multi-coloured celebration of love, unity and diversity; not to mention sexuality, gender-fluidity and empowerment. Highlights included the reimagination of ubiquitous bank logos on hoodies: Mastercard became Masterbate, American Express became American Excess, Viva became Viva L'amore." Ryan White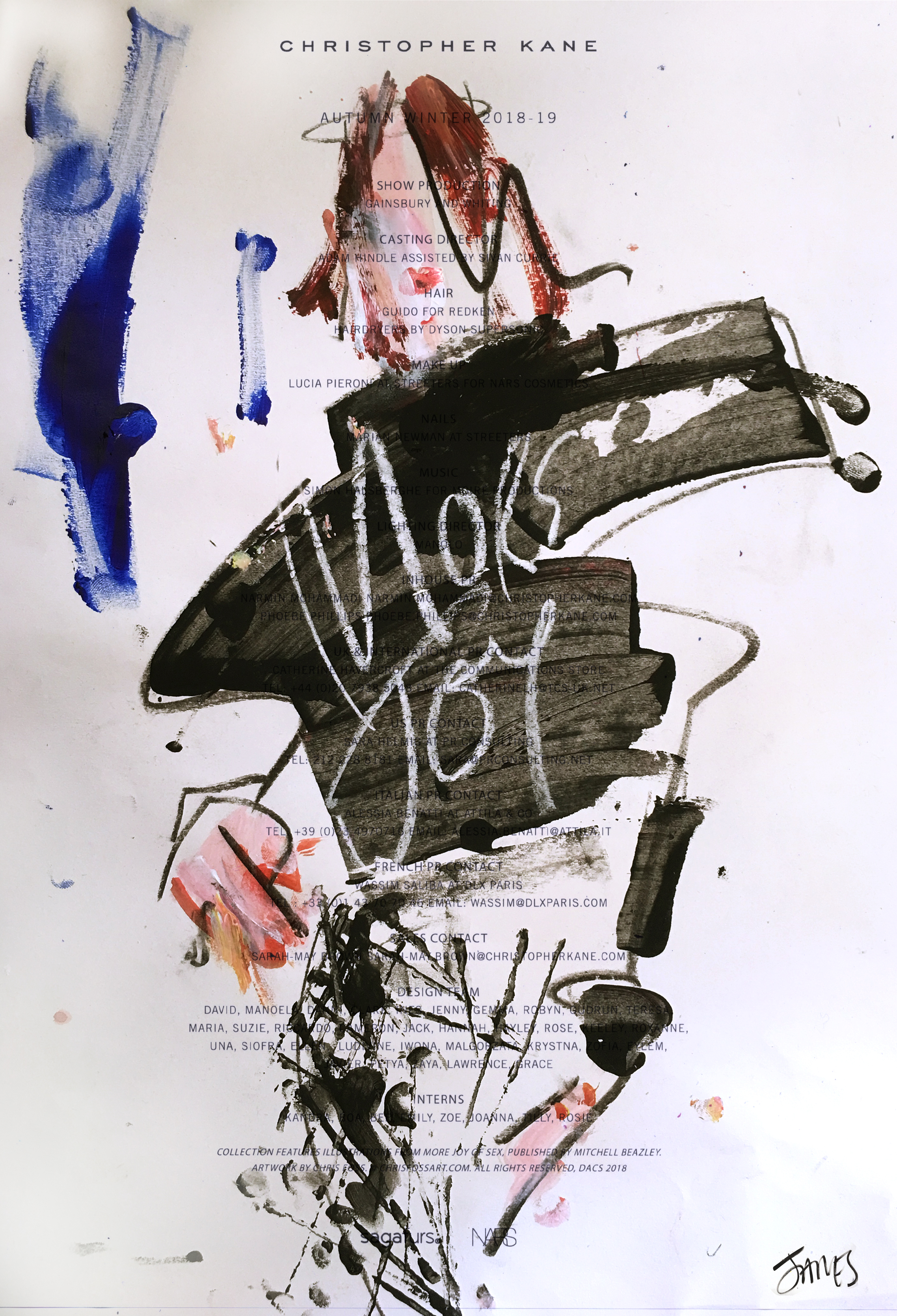 Christopher Kane
"This season, Christopher Kane widened the lens a little -- exploring another domestic sex setting -- taking The Joy of Sex by Alex Comfort, Chris Foss and Charles Raymond as a starting point. A user's manual for pleasure. 'Sex is human behaviour, and it's fascinating,' Christopher said backstage by way of explanation, 'and sex, well, it can be fun? You know?'" Steve Salter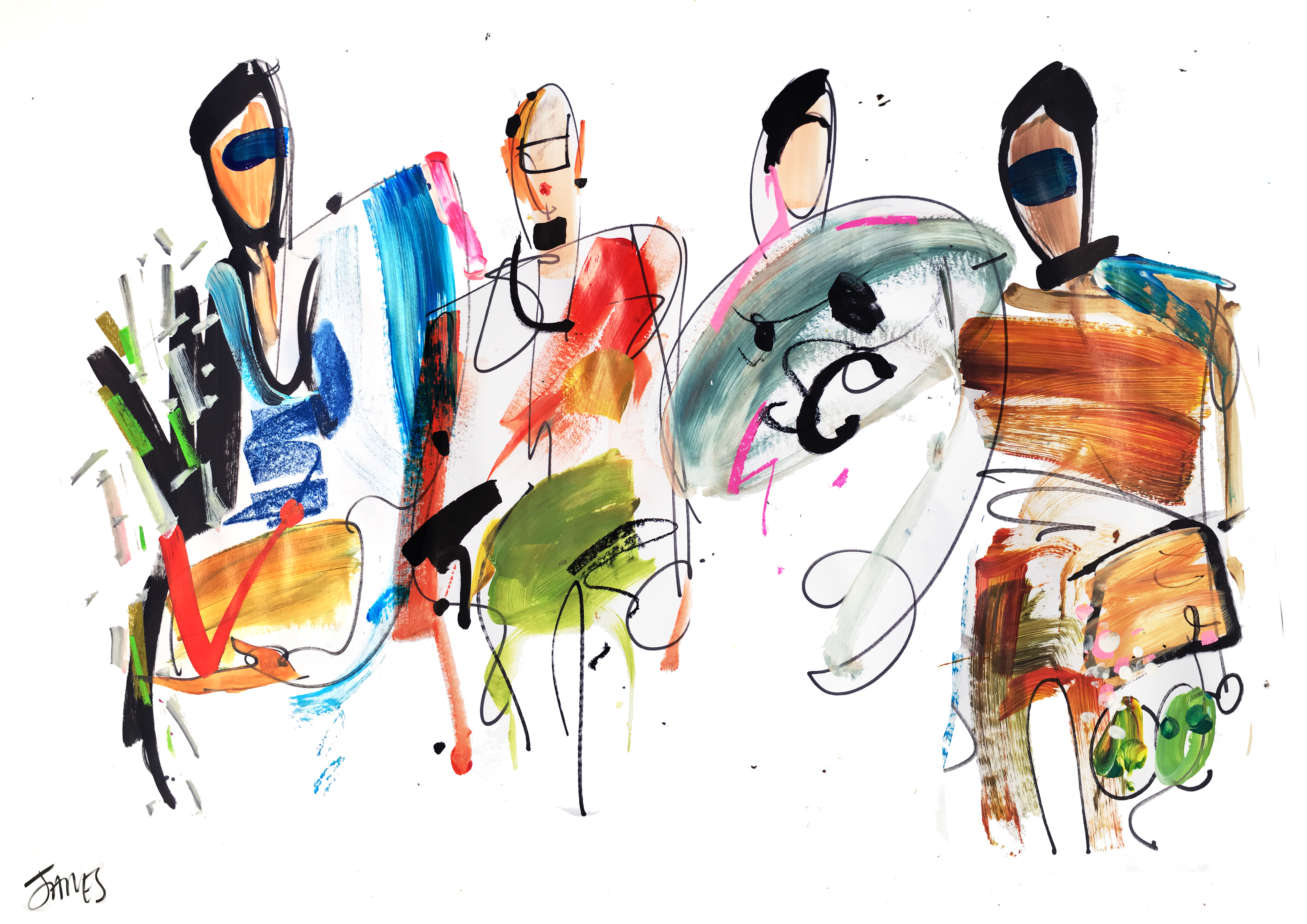 Matty Bovan
"Matty Bovan's first standalone show was truly something special and an epic addition to the London Fashion Week roster. Influenced by the Yorkshire moors and his late grandmother, the designer created a world of fantasy; one that felt truly special to be part of. The Fashion East alumni took his staple of square shoulders and strong, defined shapes, and took them into a new realm." Bojana Kovarevic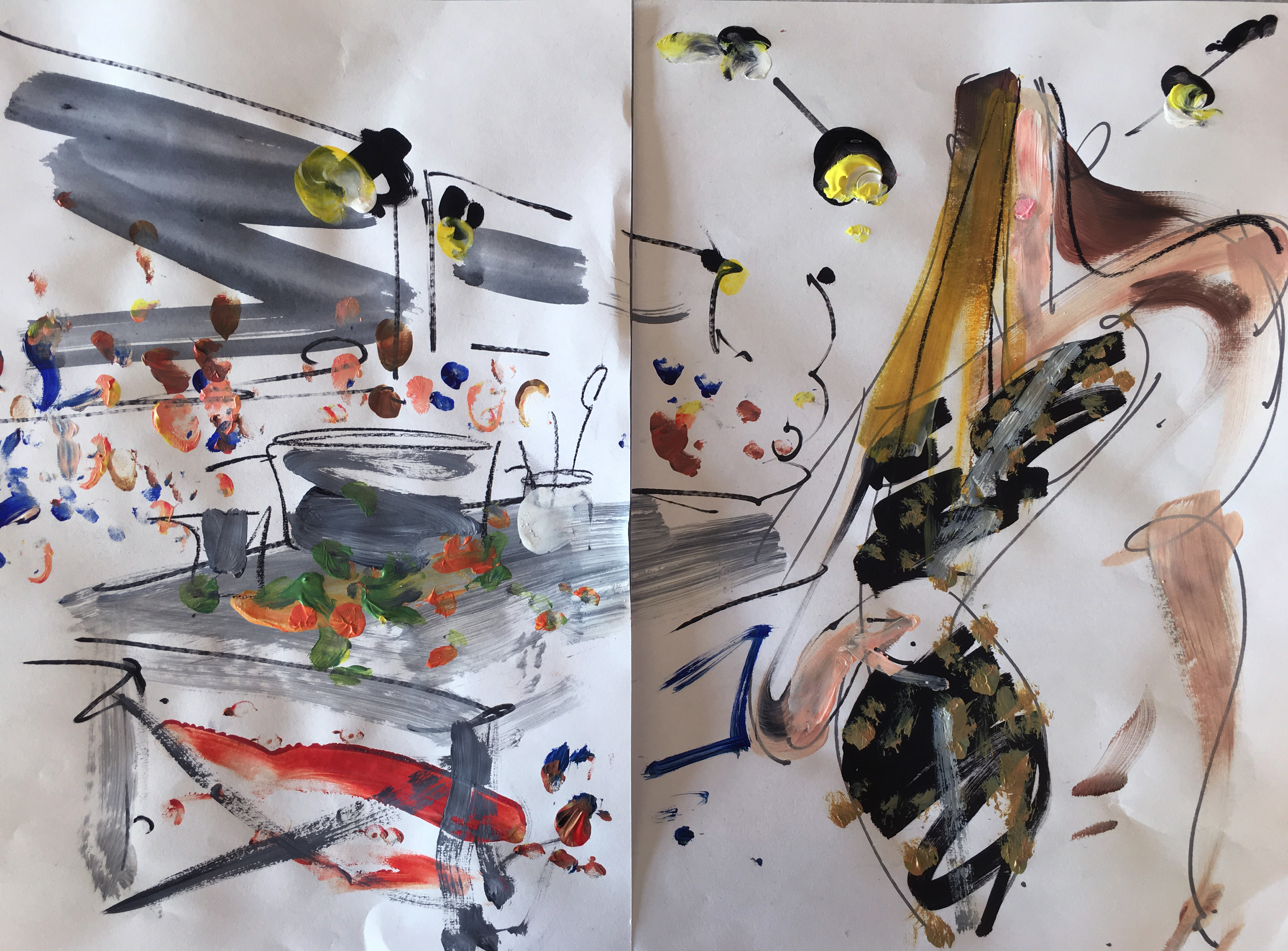 Molly Goddard
"Upon entering Molly's autumn/winter 18 catwalk we were transported to Molly's kitchen. The set -- created by Molly's mum Sarah as usual -- was very reminiscent of the kitchen at a house party. Ready for chaos, full of potential. The clothes themselves were less girly than previous Molly collections, continuing last seasons more grown up ambience, but keeping it rooted in something carefree and happy. The tulle was paired back, but stronger for it." Felix Petty